Small but Mighty Camper Improvements
January 13, 2022
While we were really hopping to travel with our new Overland Explorer camper in Baja this winter, we have been super happy with all the small improvements we made to our Camp-X before crossing the border.
First, we added a bunch of net pockets inside the camper to store our electronics, hats, vegetables, cooking utensils, etc. Everything that sees a lot of use is now easily reachable. No more boxes!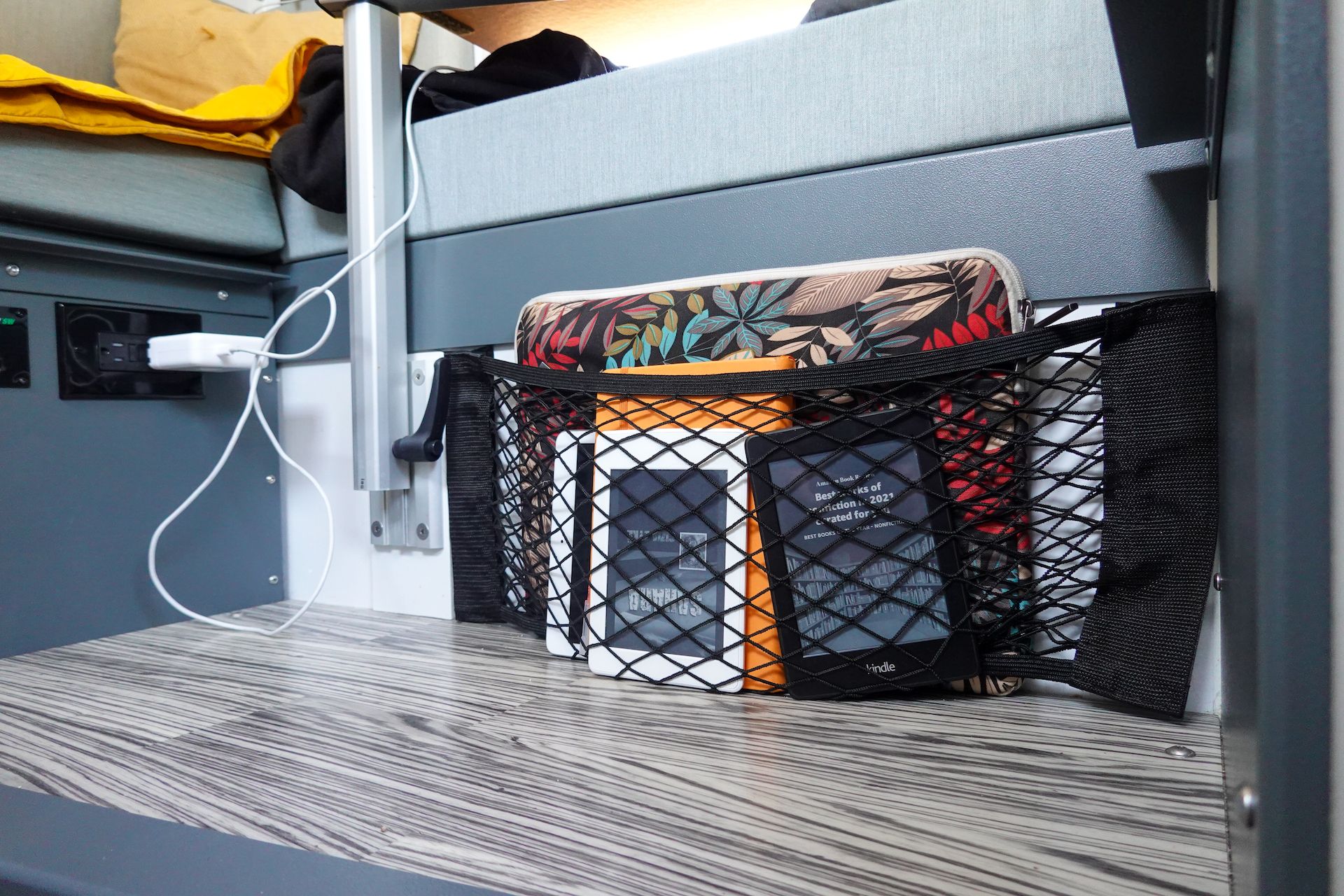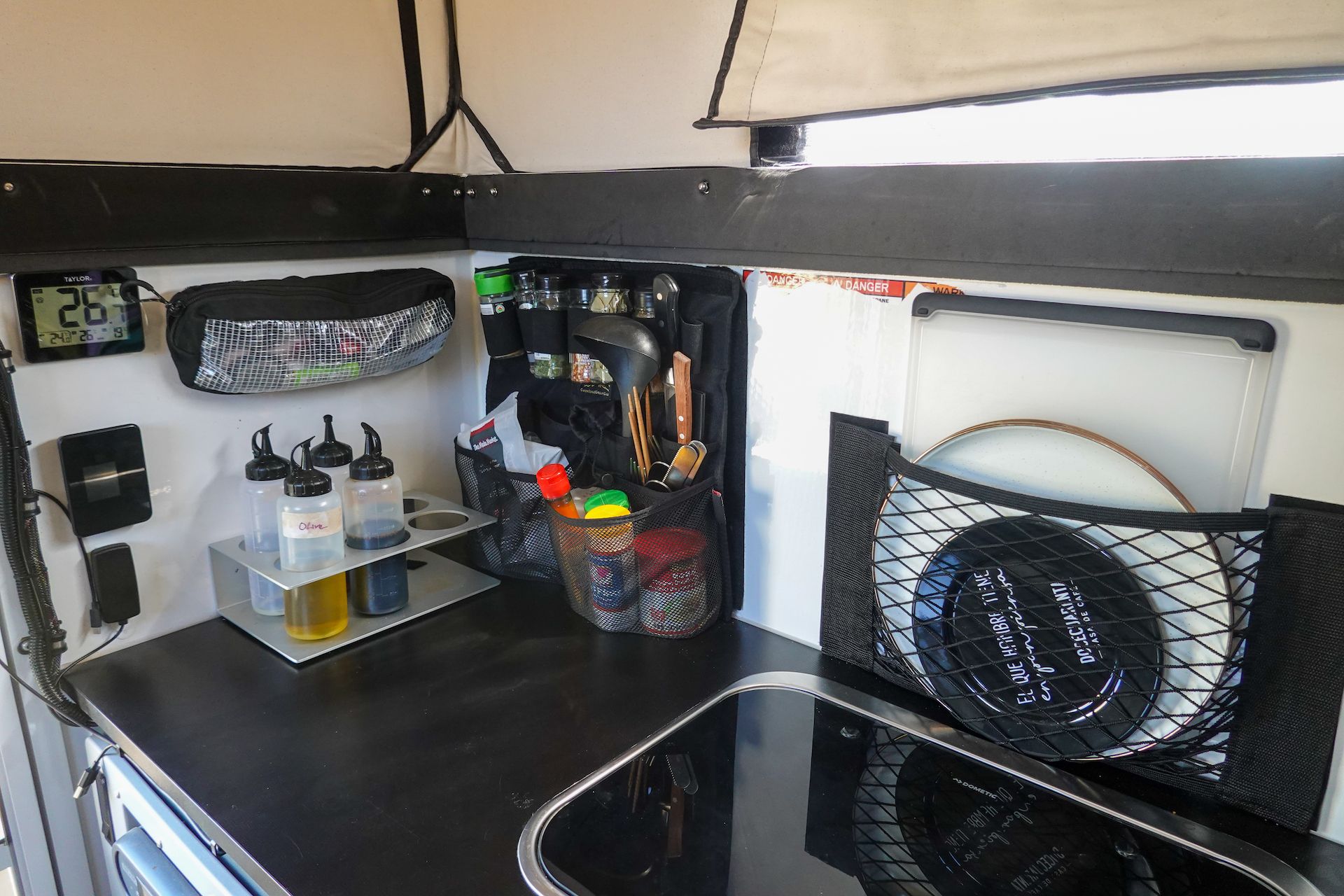 Second, we decided to buy a portable toilet to avoid climbing in and out of the camper during the night. We picked the Porta Potti 135 from Thetford based on reviews and size, and are very happy for the elevated quality of life it has brought.
Third, we got rid of the swing-out tire carrier in the back of the truck. The RIGd Ultraswing is a great product but when you are on the road for months at a time and they block the main access of your camper, opening and closing the tire carrier can get very tiresome.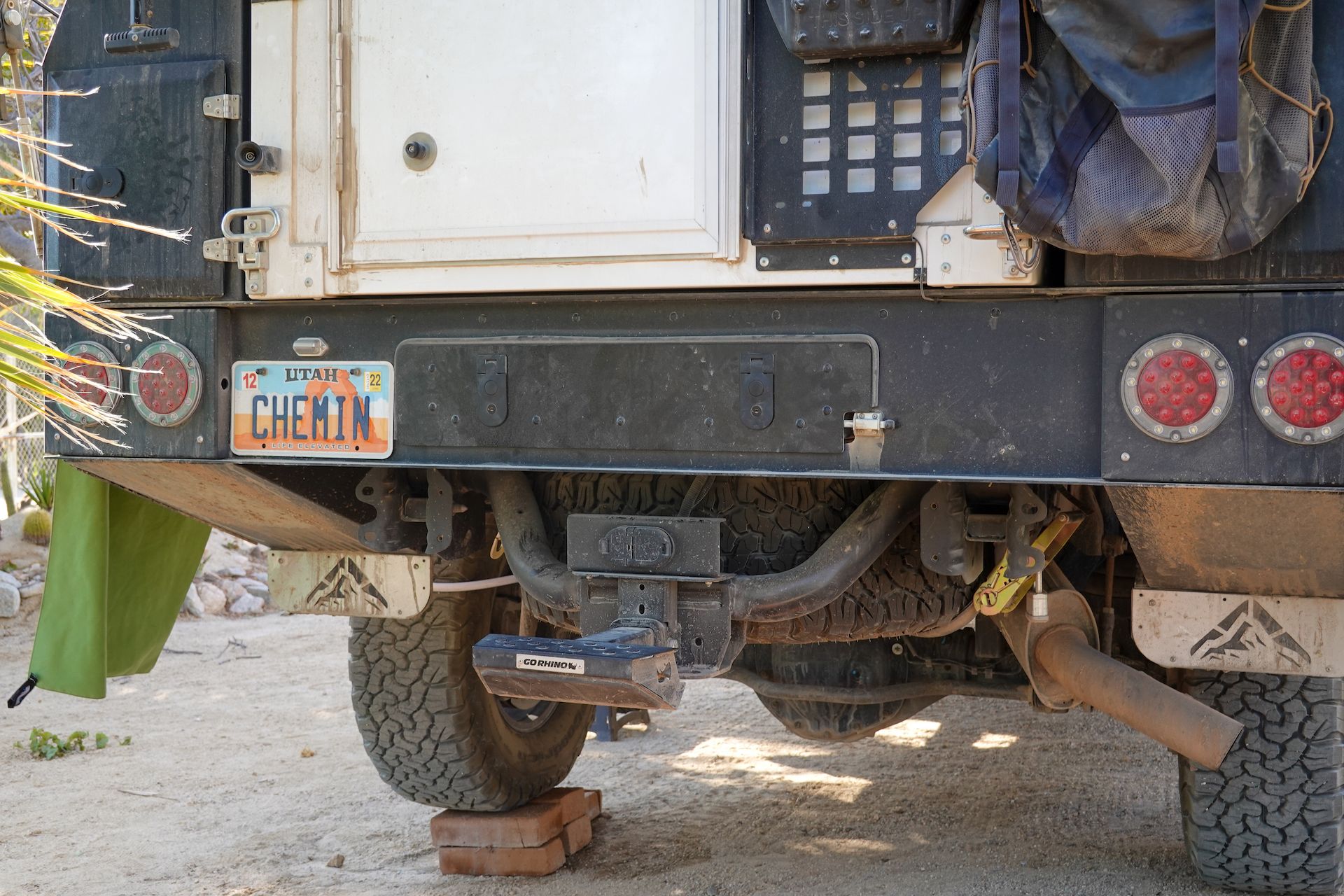 But how did we fit our spare underneath the truck you ask? Well, we swapped our 37″ for 35″ tires a couple weeks ago at Basil Garage. To be frank, we were quite excited for the potential to save on gas with this change, to lower our center of gravity, and to reduce the stress on the truck.
Unfortunately, we haven't seen a significant improvement on gas mileage and realized that it did not make sense to keep the 35″ tires. Dropping down in lift height, sourcing stock parts for the removal of the AEV Prospector kit and getting a leveling kit to make these 35″ tires work would be cost prohibitive. So with the help of Wyatt from BVO Adventure Vehicles, we decided to go back to 37″ tires and we now have a fresh set KO2 waiting for us in Colorado!
---