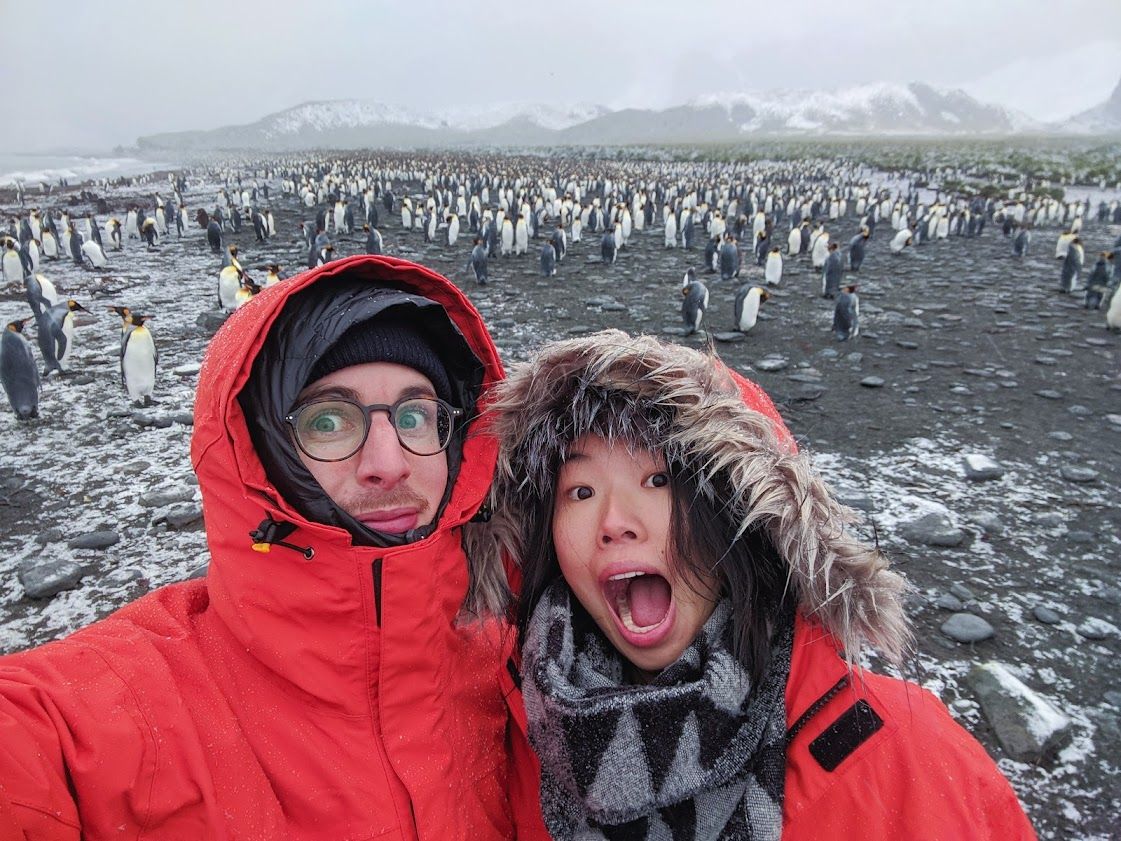 Antartica, Circa February 2019
Kuan is born and raised in Shanghai, China and moved to the US for school when she was 18. Prior to moving to Utah, she lived in Washington, DC and Brooklyn, NY.
Victor is born and raised in France and moved to the US in his 20s to join a NYC based startup with the intent of staying for one year. Ten years later, he calls Utah home.
We met in New York City in 2014, and since then, travel has always been our mutual passion. In fact, on our first date, we borrowed a BMW R 1200 GS and went for a road trip along the California coast! Together we travelled to all the seven continents by plane, car and boat.
In 2021, we decided that it was time to take off work to travel the world over land together. We created Sunny Days Off to document our journeys, share our experiences with family and friends, and likeminded travelers.
We love sunny days in the desert and mountains, and hope we can always take sunny days off work to be in nature in the years to come.
Our loyal companion, Margo!