Alaska - Week 2
July 3, 2022
I (Victor) completely underestimated how long the drive from Salt Lake City to Anchorage would be. In fact, it is the same driving distance from San Francisco to New York City or from Seattle to Mexico City. That helps to put the distance in perspective. But anyway, we made it, and it's beautiful as I imagined it!
Kuan just finished her 28-day backcountry adventure in Utah and she will be flying to Anchorage this coming Wednesday to join Margo and I and. We can't wait to be reunited and to finally start this adventure as a family!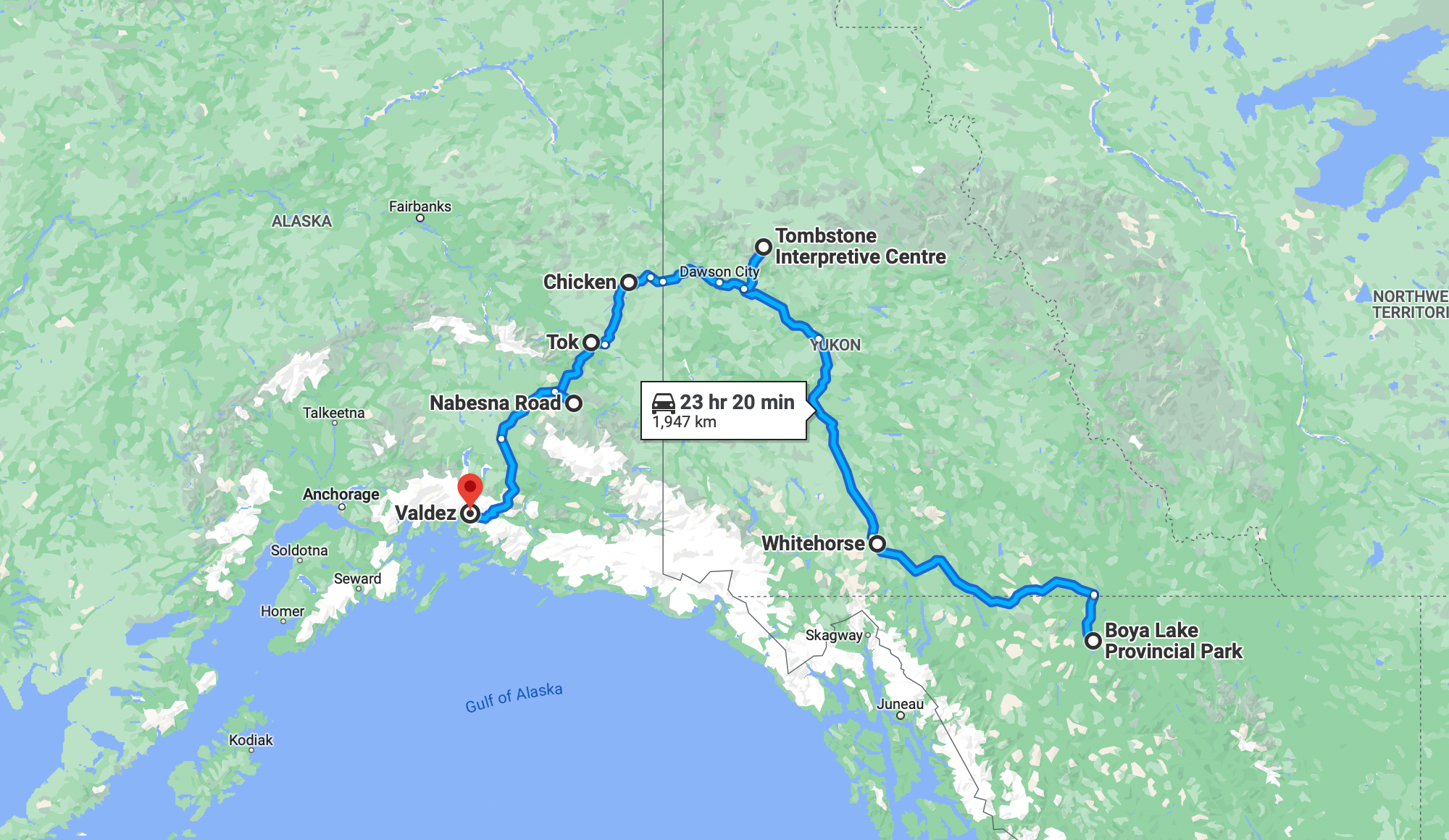 The second strech took me almost a week
Monday: Boya Lake Provincial Park to Whitehorse,
Yt

(6h / 504km)

Shortly after publishing our article last week, I received a message from someone living in Yukon that follows our blog.

He told me that they were experiencing a flood in their community. People were about to be evacuated and some highways could be closed as the water level was rising abnormally fast. I realized I could get stranded in Canada for an undetermined amount of time or have to take a huge detour if the road going to Alaska was closing. So I decided to leave Stewart, BC and do the long drive to Whitehorse, YT were the conditions seemed better.

As I am writing this article, it seems that a small portion of the highway was destroyed by rushing water and the Alaska Highway is now closed.

I am thinking of all the people affected by these events 🙏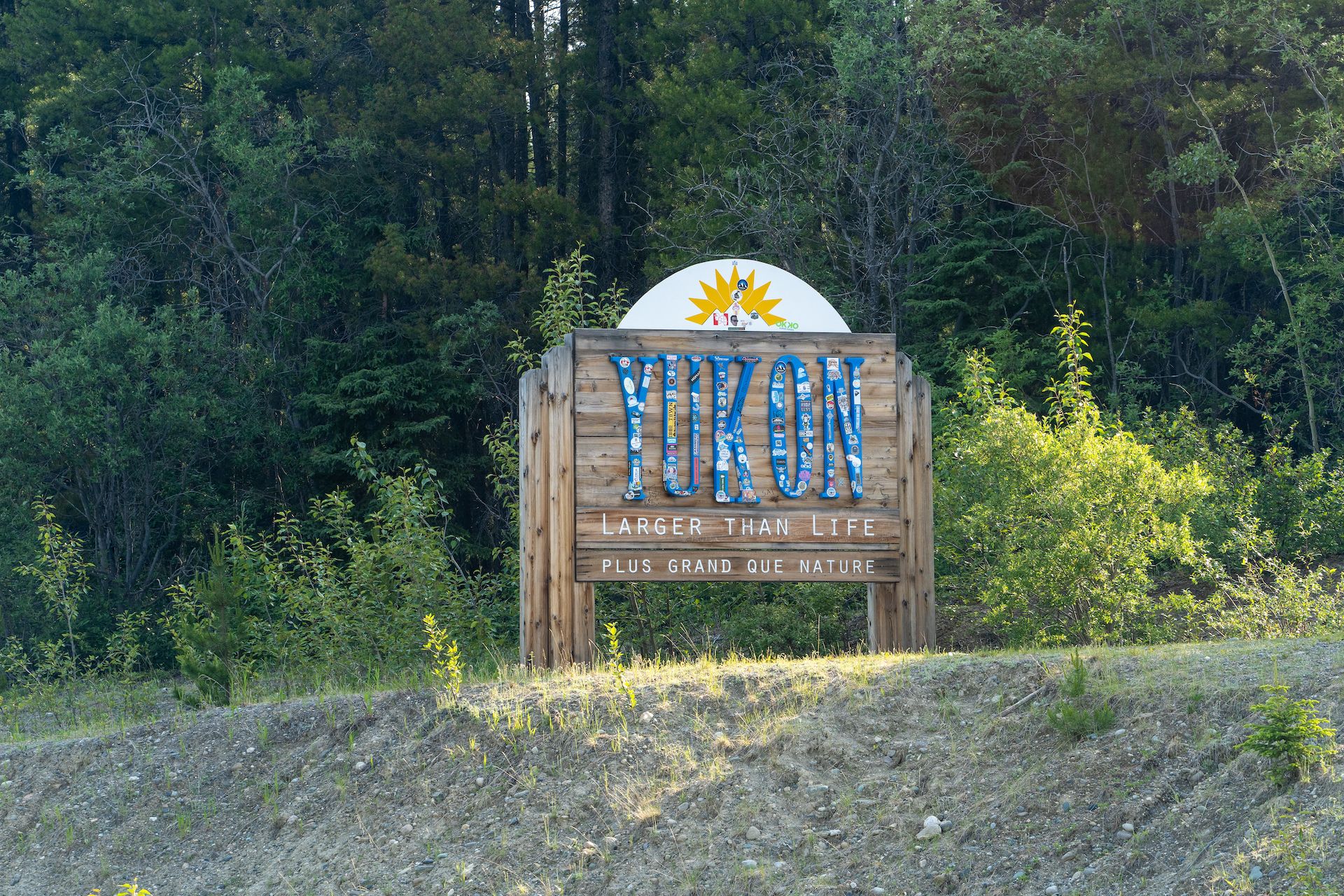 Arriving into Yukon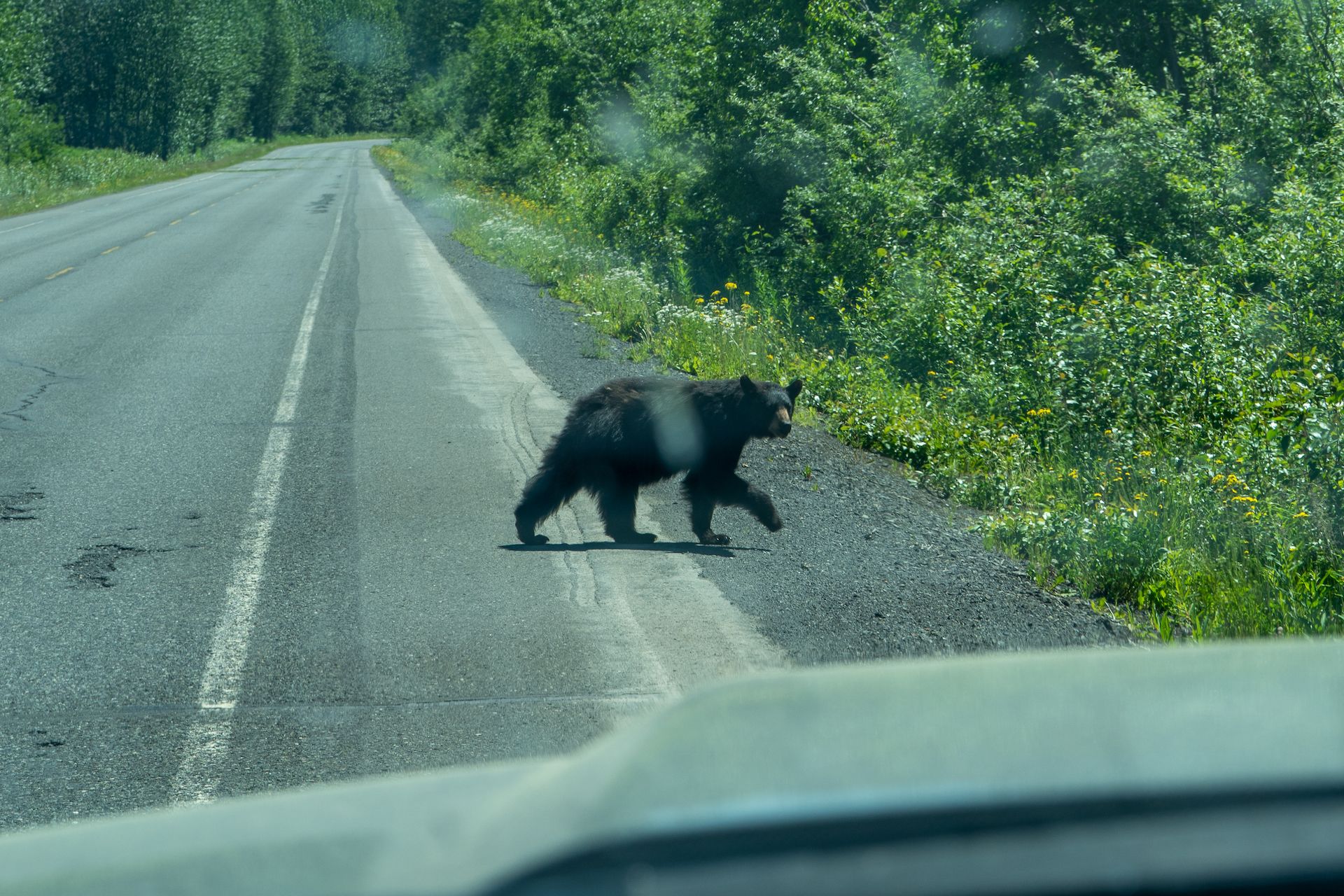 I saw a lot of wildlife on the Stewart-Cassar highway: 3 bears, 2 moose, 2 foxes and 1 wolf!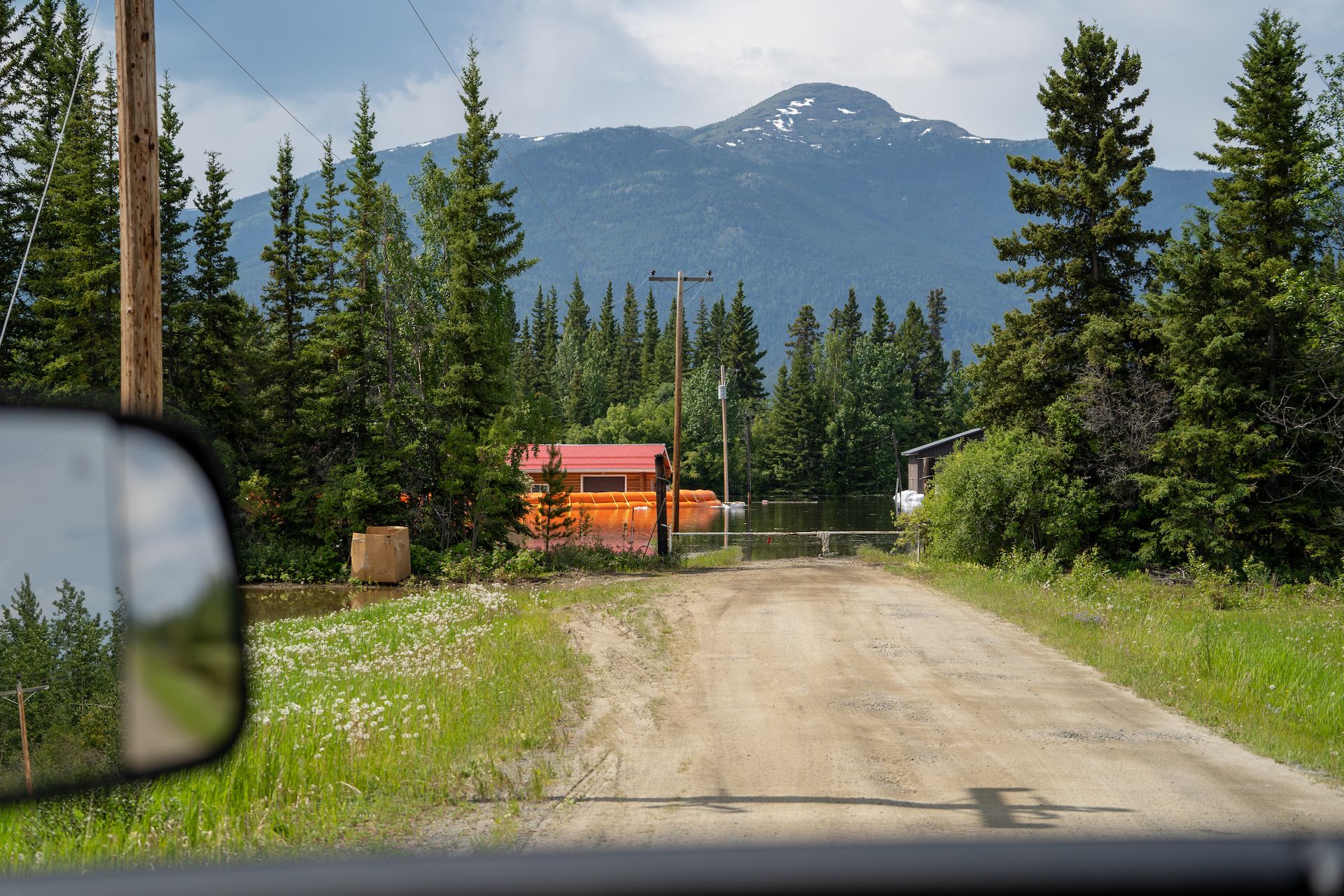 People protecting their houses with sand bags near Teslin, YT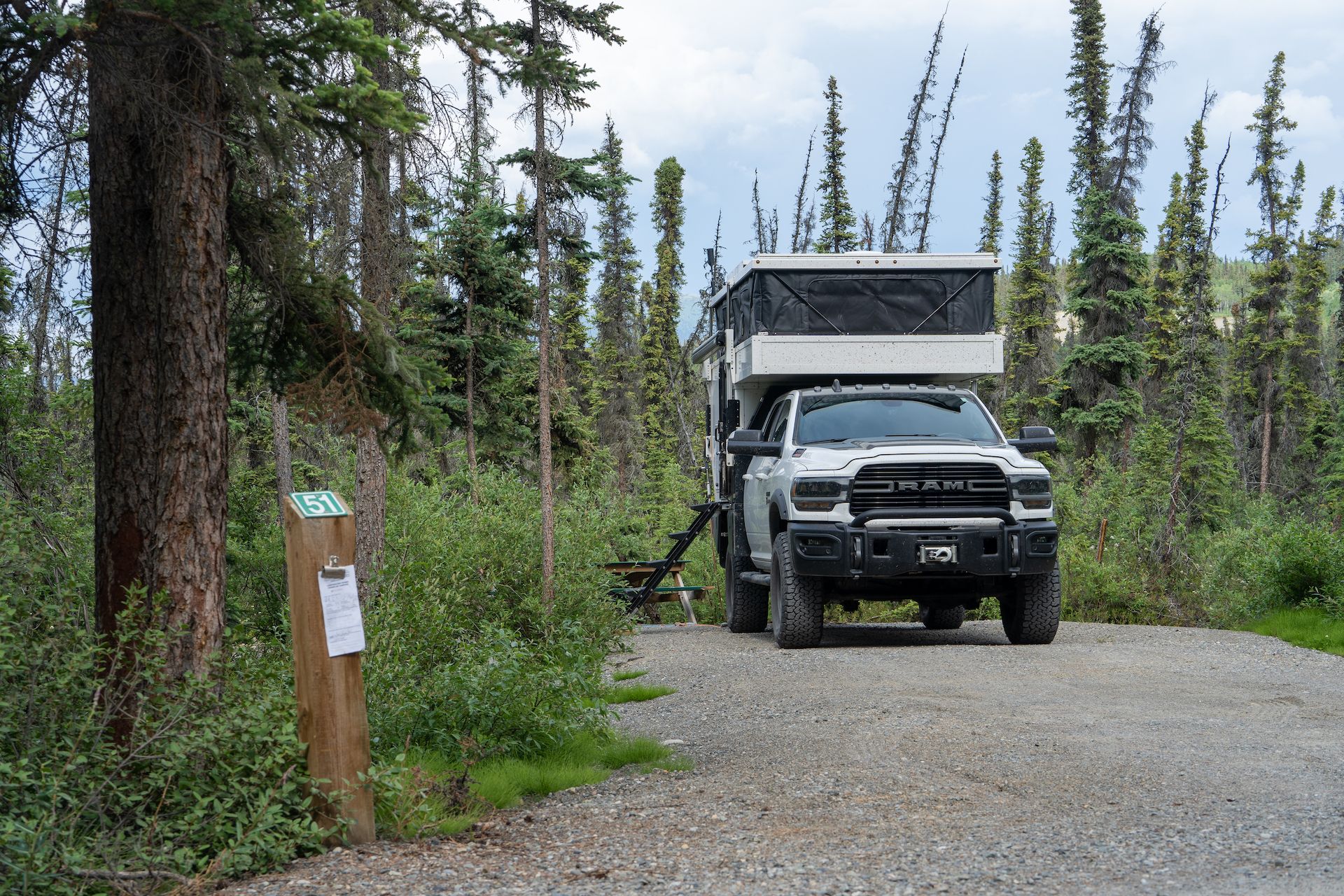 Camped at a provincial campground near Whitehorse, YT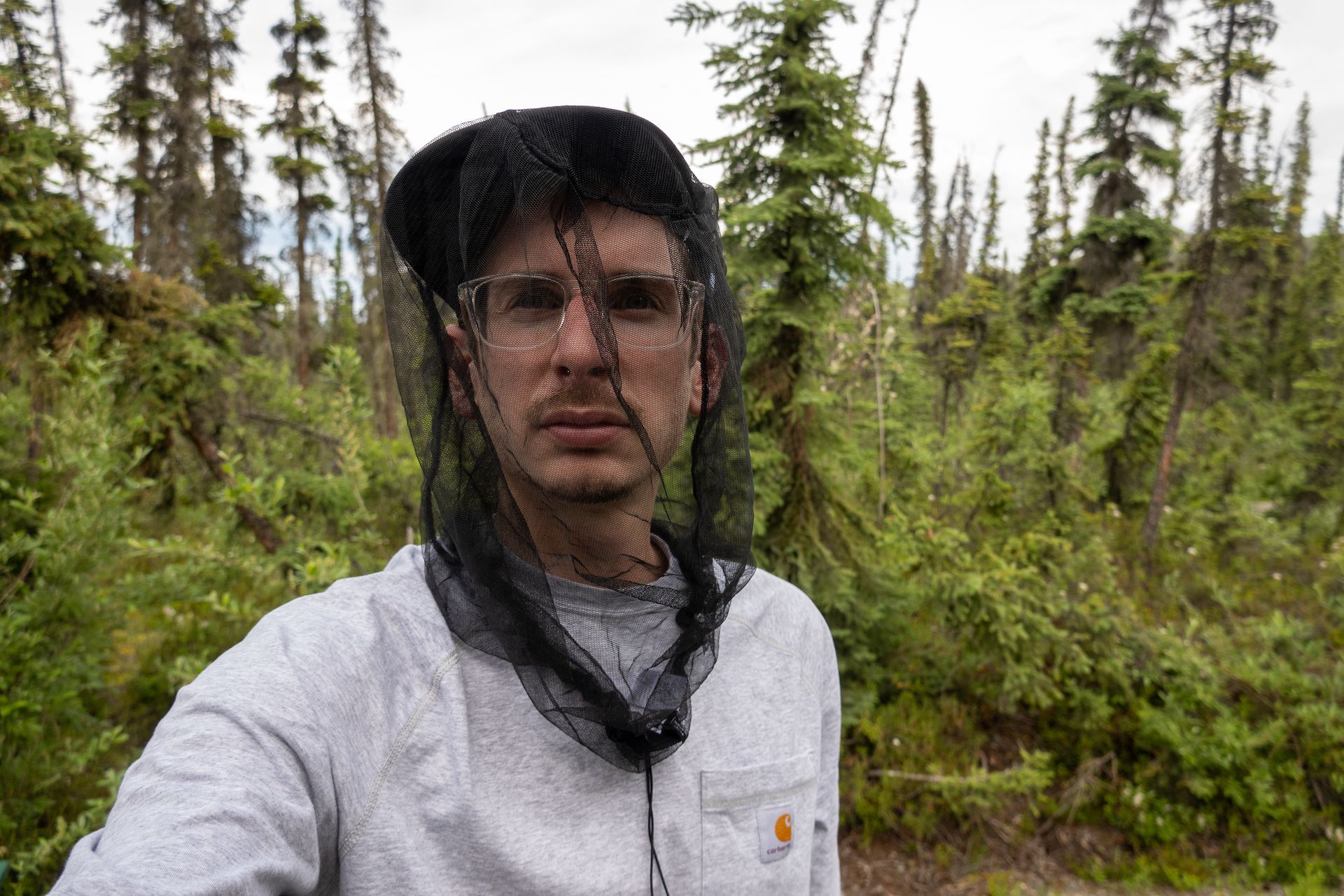 We were greeted by mosquitoes the size of humming birds. As much as I can handle all sort of weather conditions, I am not a fan of bugs.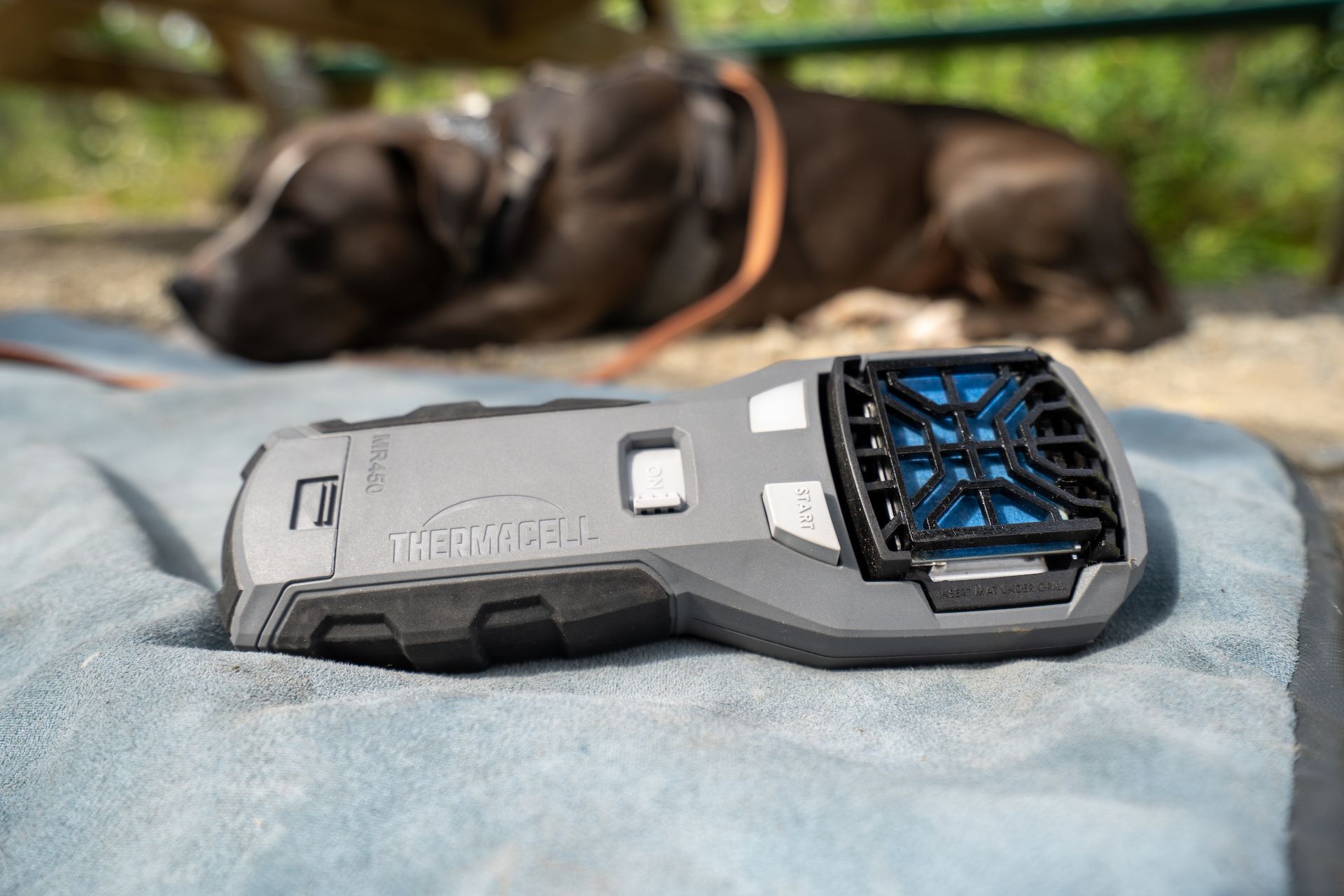 The Thermacell mosquito repeller has been working pretty well for us. That's the only way I can keep the bugs away from Margo
Tuesday: Whitehorse,
Yt

to Tombstone Territorial Park (6h / 564km)

In the morning, Margo and I took a stroll in downtown Whitehorse which was lovely as the city was mosquito free. The city was quiet, the coffee was good, and after a couple of hours I feel re-energized to continue my journey north to Tombstone Territorial Park and the Dempster highway.

The Dempster highway is one of the only two roads(?) that leads to the Arctic Ocean in North America and ti is on every overlander bucket list. It is almost 1,000 miles round trip, and while I would have love to do it entirely, I decided against it. When we budgeted this trip to Alaska the gas prices were not as high as they are today and I simply can't afford doing these extra 1,000 miles. And that's okay, we drove to the arctic circle before when traveling in Norway a couple years ago and I am sure there will be more opportunities in the future!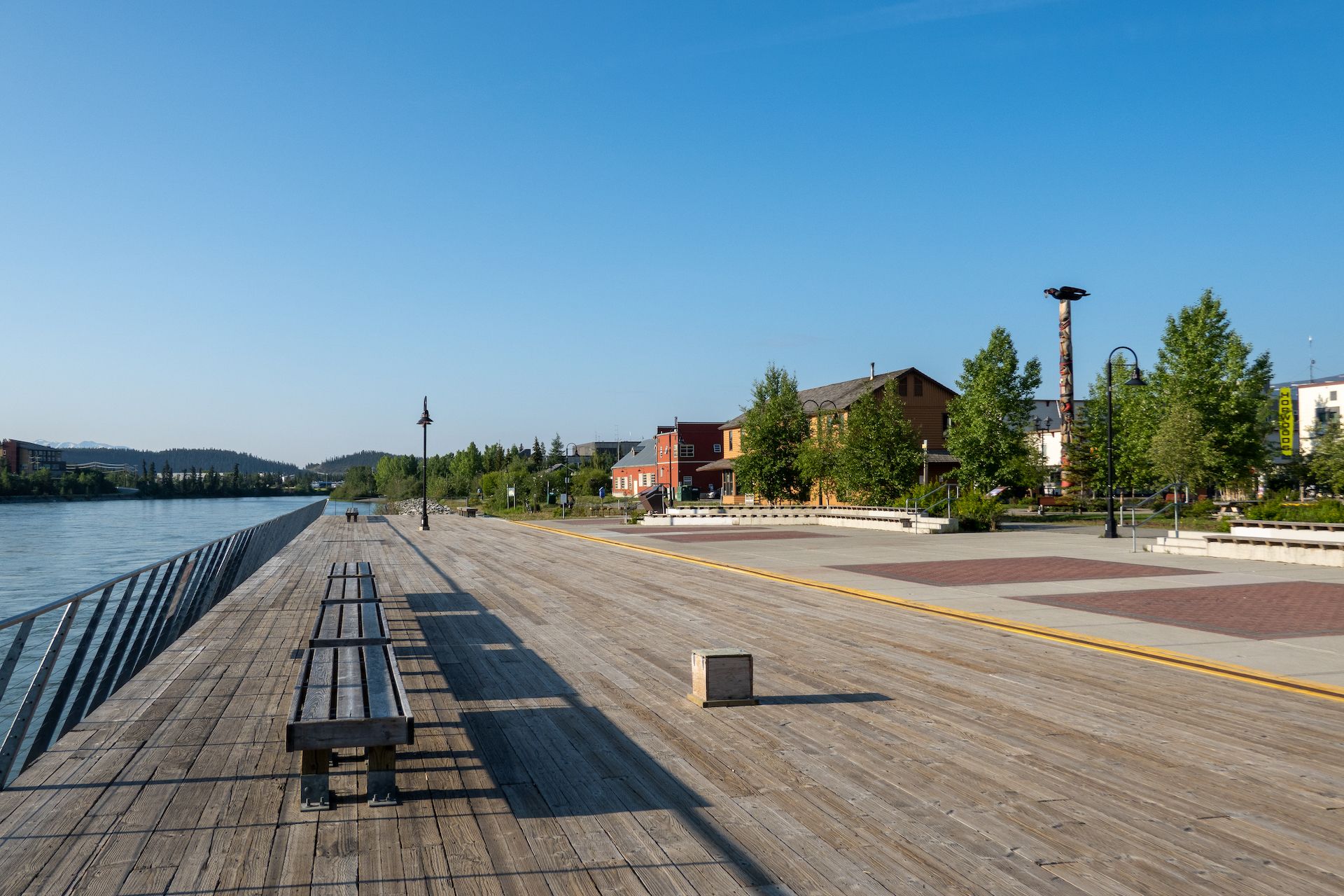 Downtown Whitehorse, YT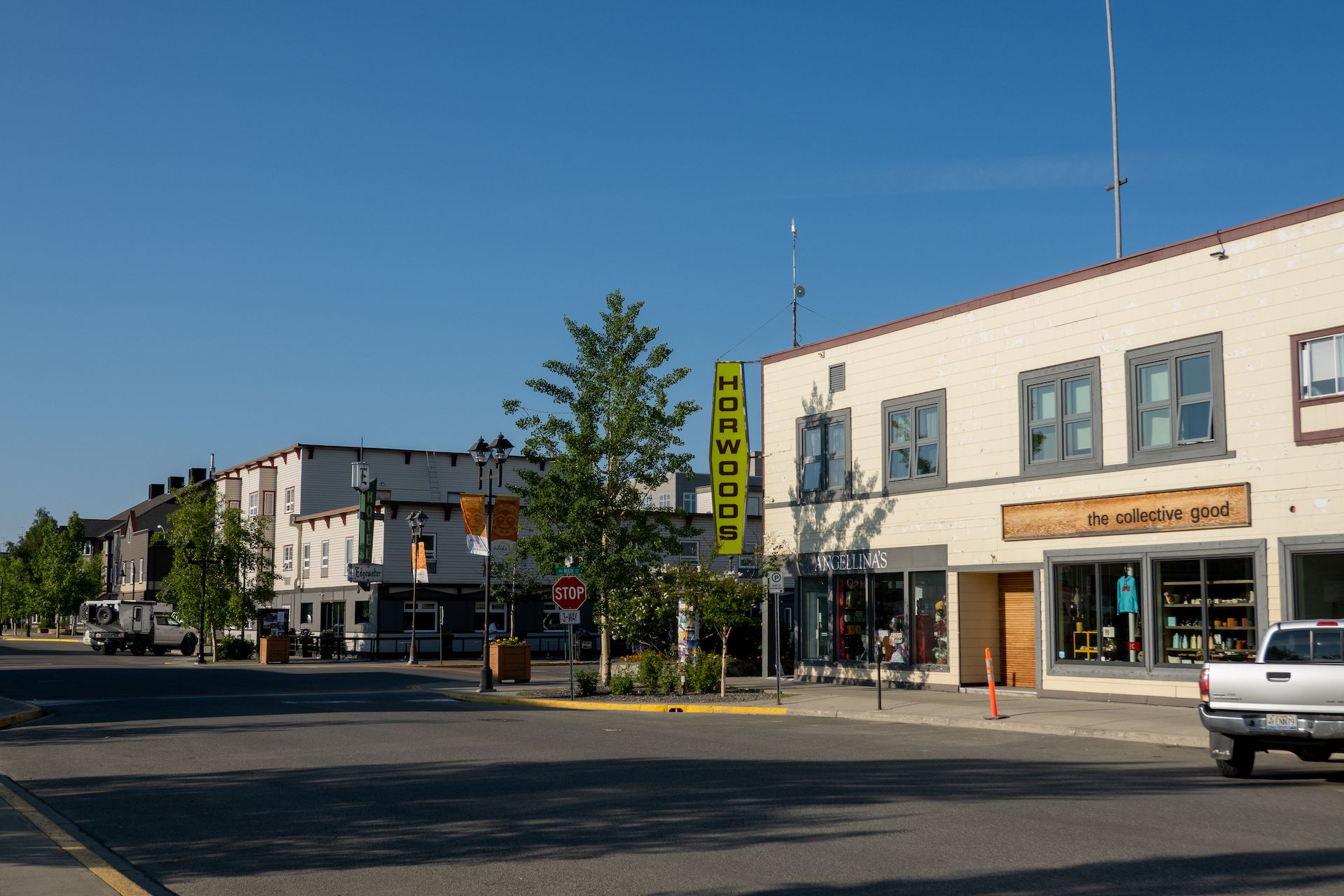 Downtown Whitehorse, YT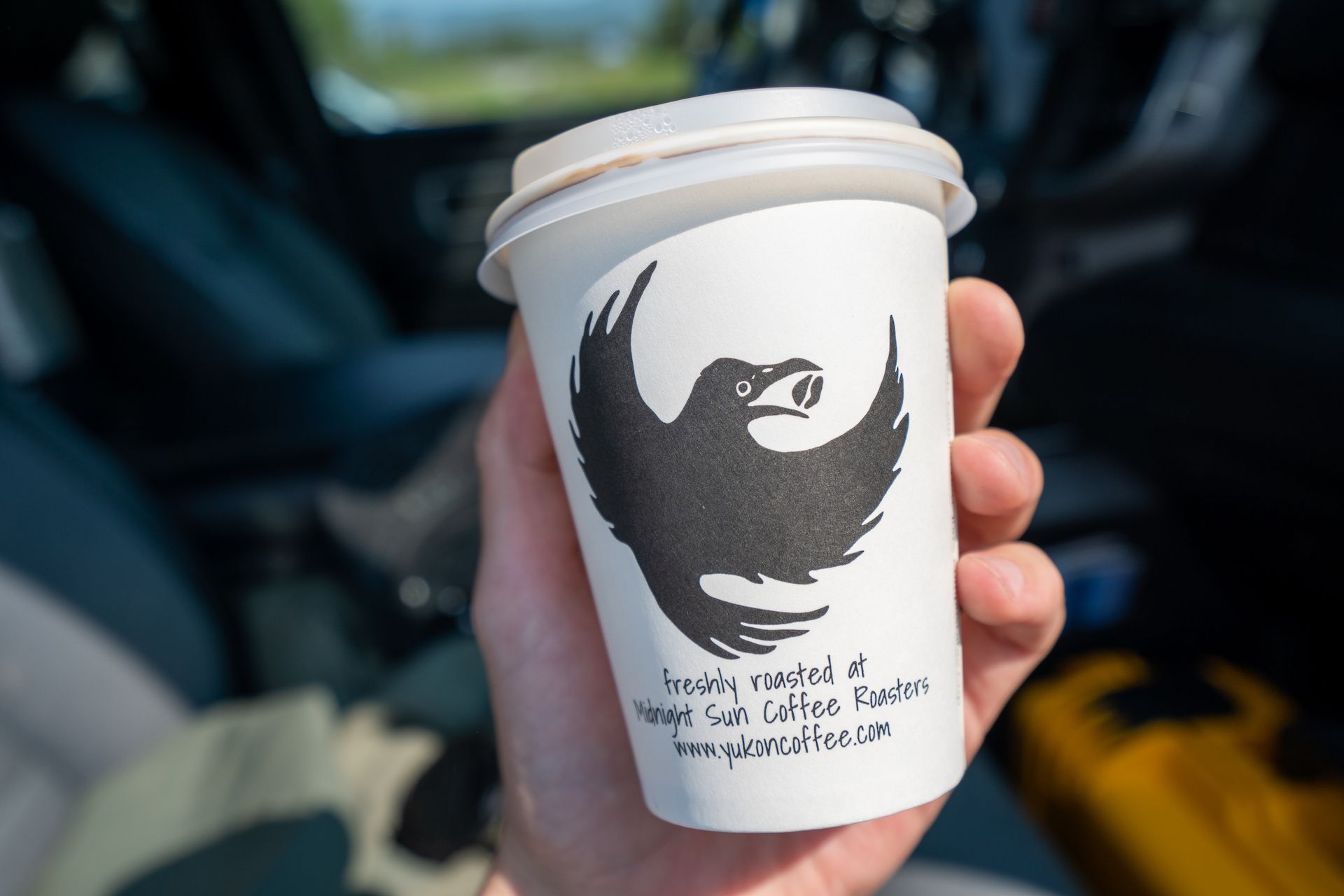 Fantastic coffee roaster in Whitehorse, YT. Highly recommended!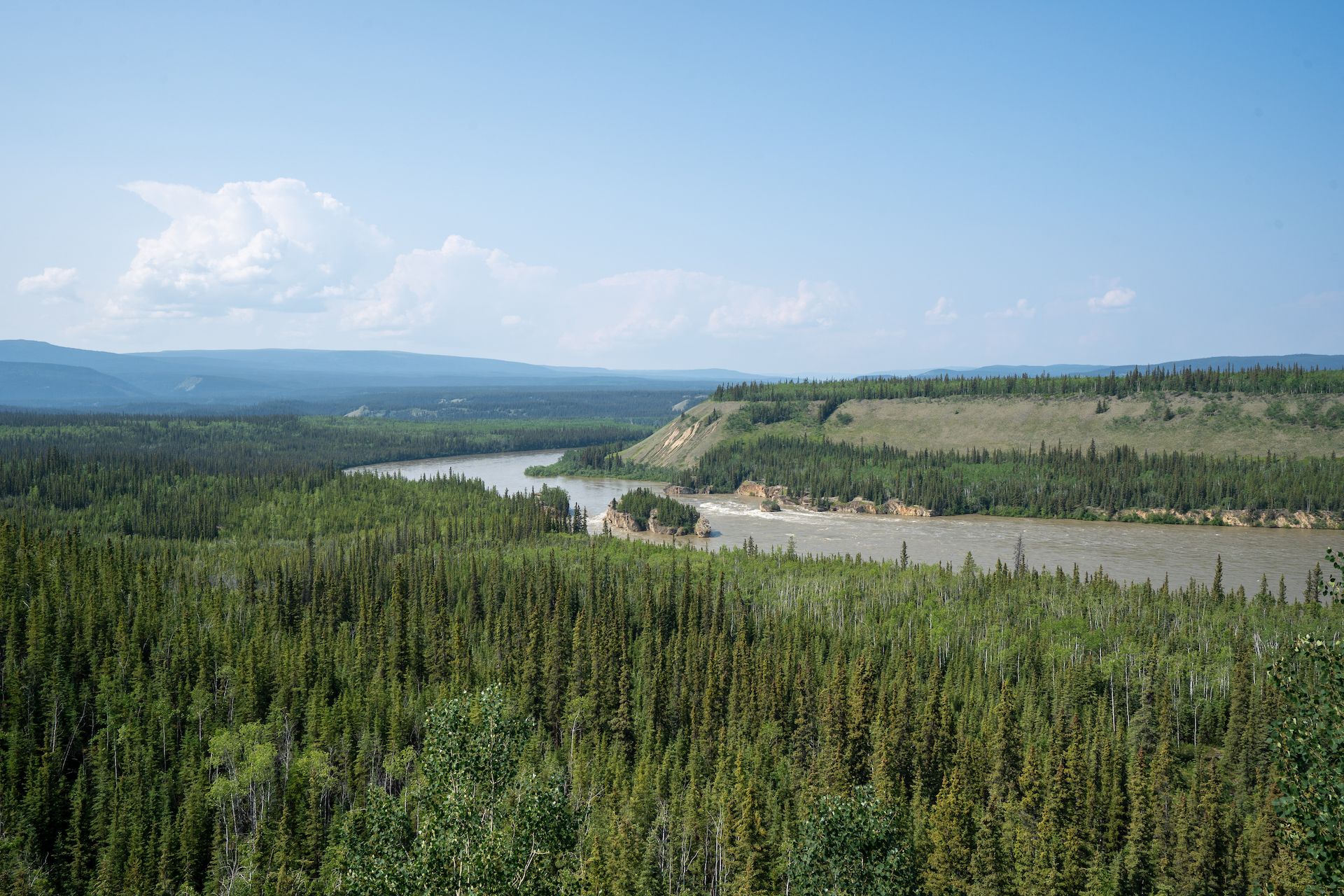 Typical scenery along the highway 2, north of Whitehorse, YT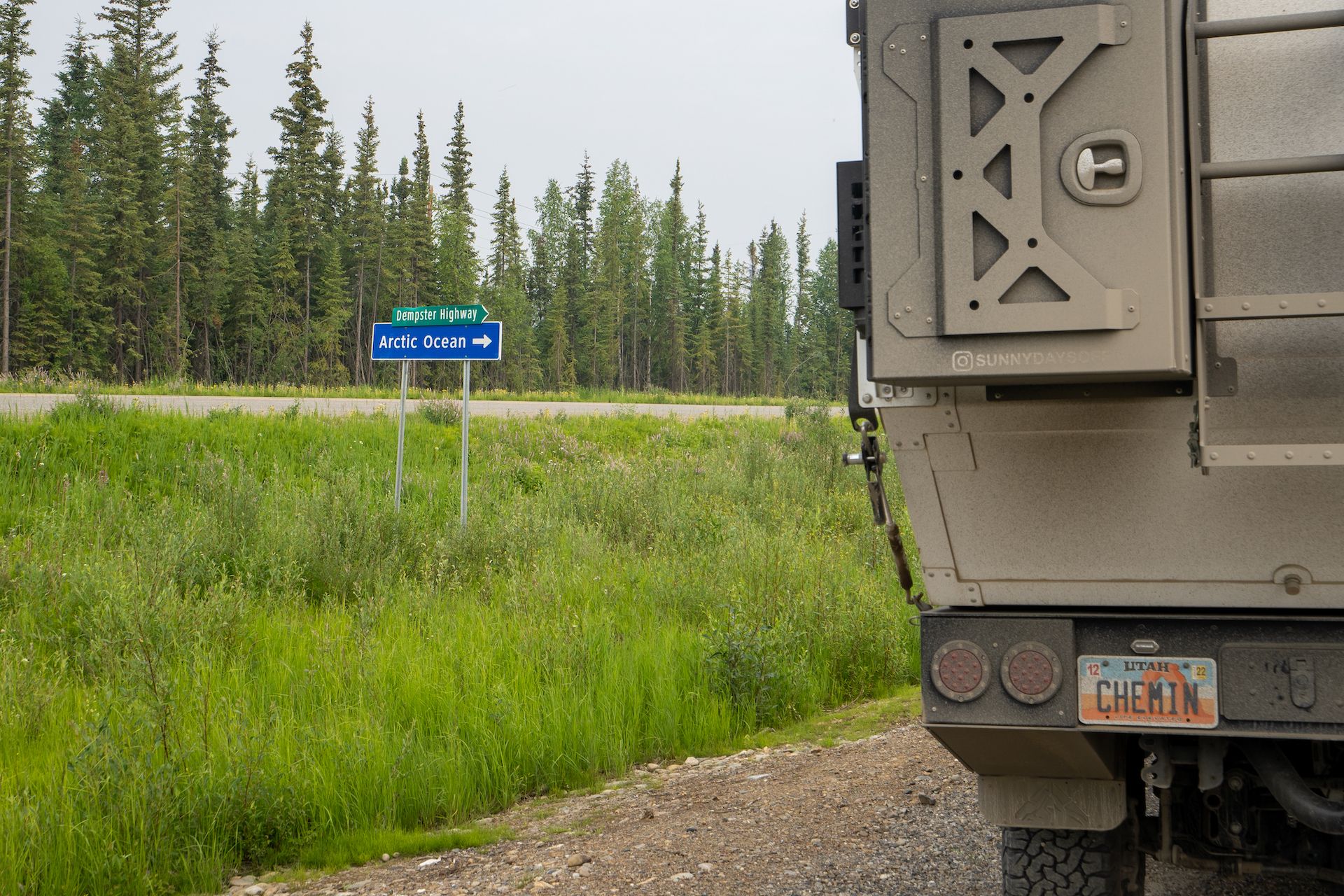 Arriving at the junction with the famous Dempster highway. The Arctic Ocean is only a couple hundred of kilometers away!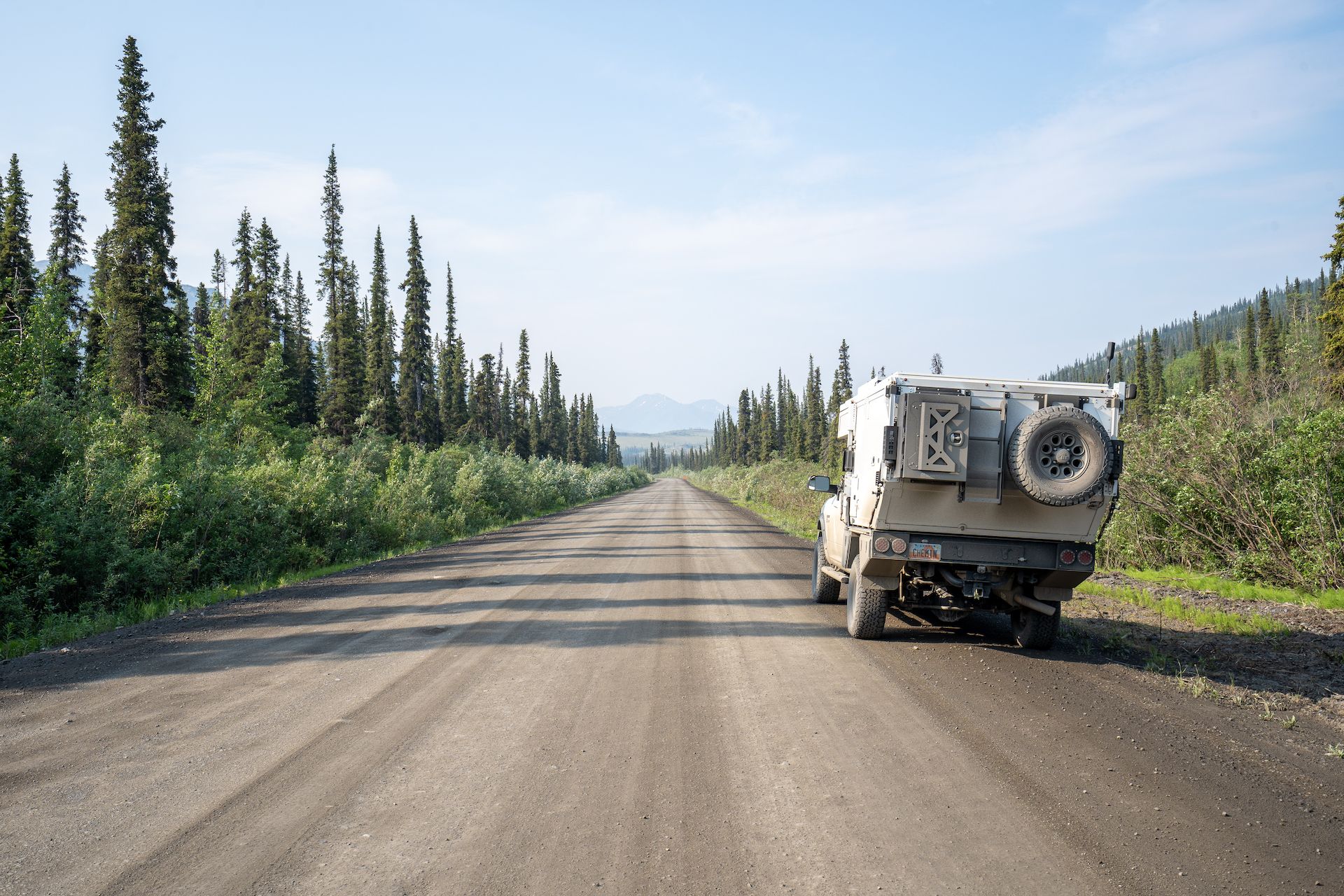 On the Dempster highway, toward the Tombstone Territorial Park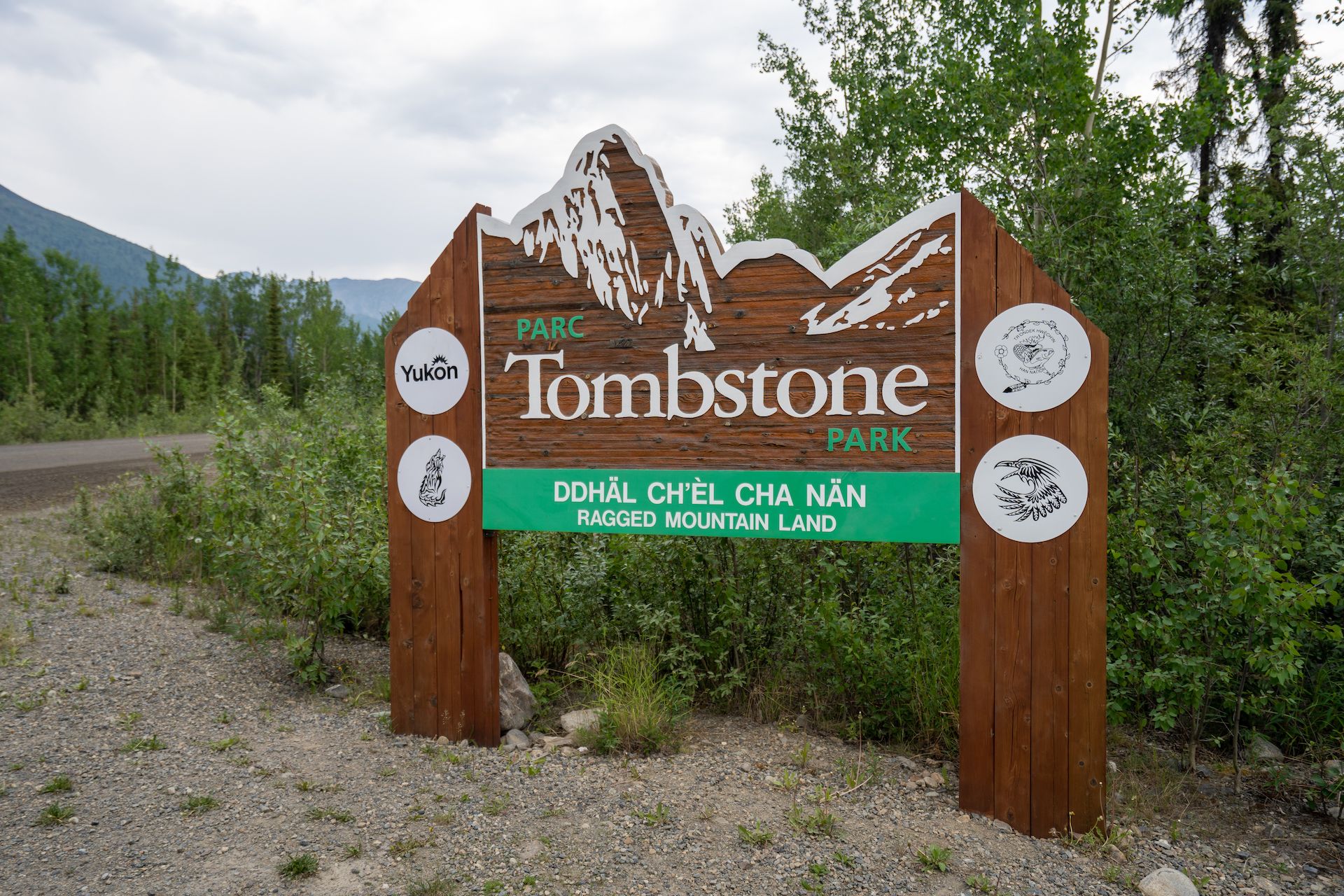 Made it!
Lovely place to camp in the park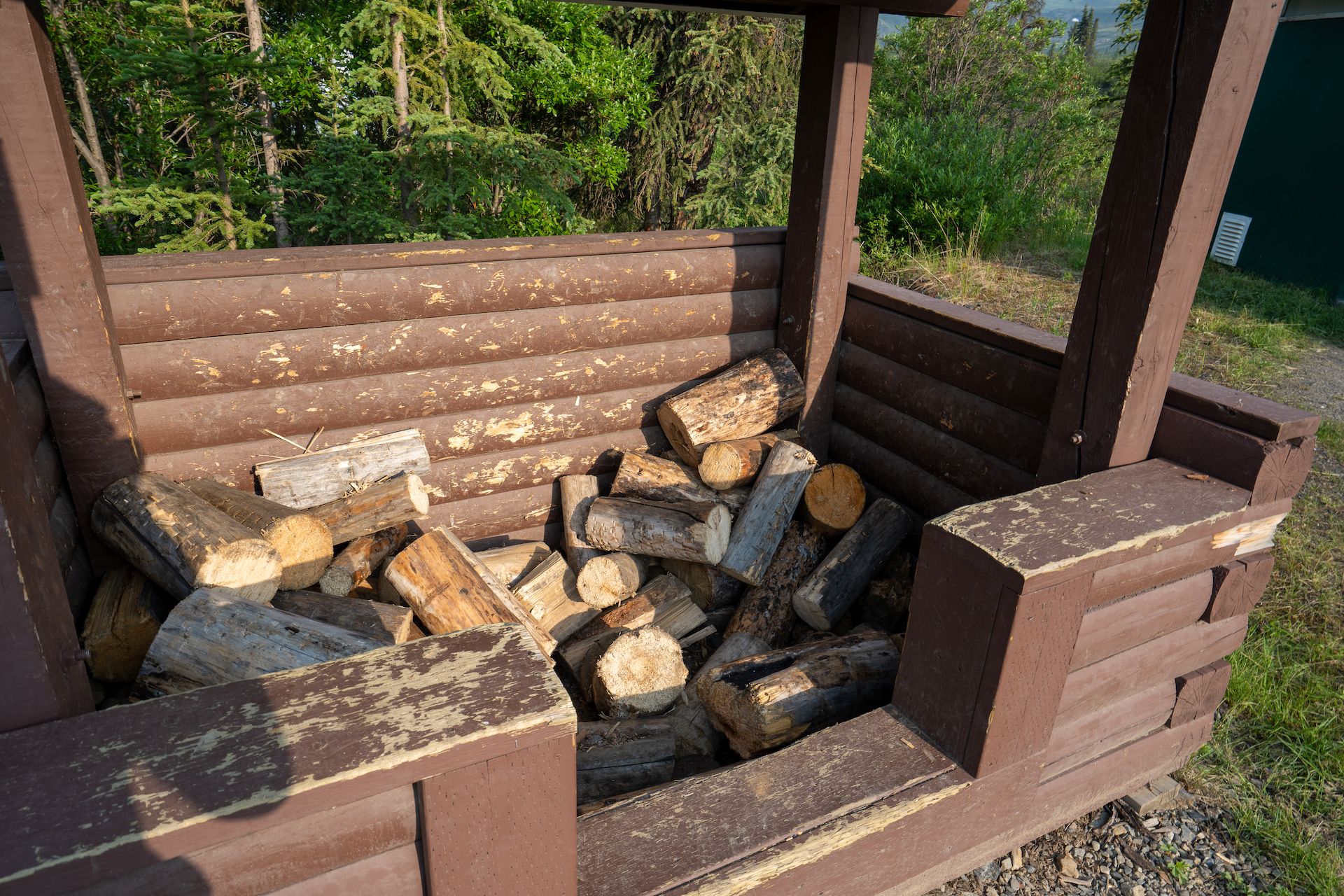 Yukon's territorial parks offer free firewood. How cool is that?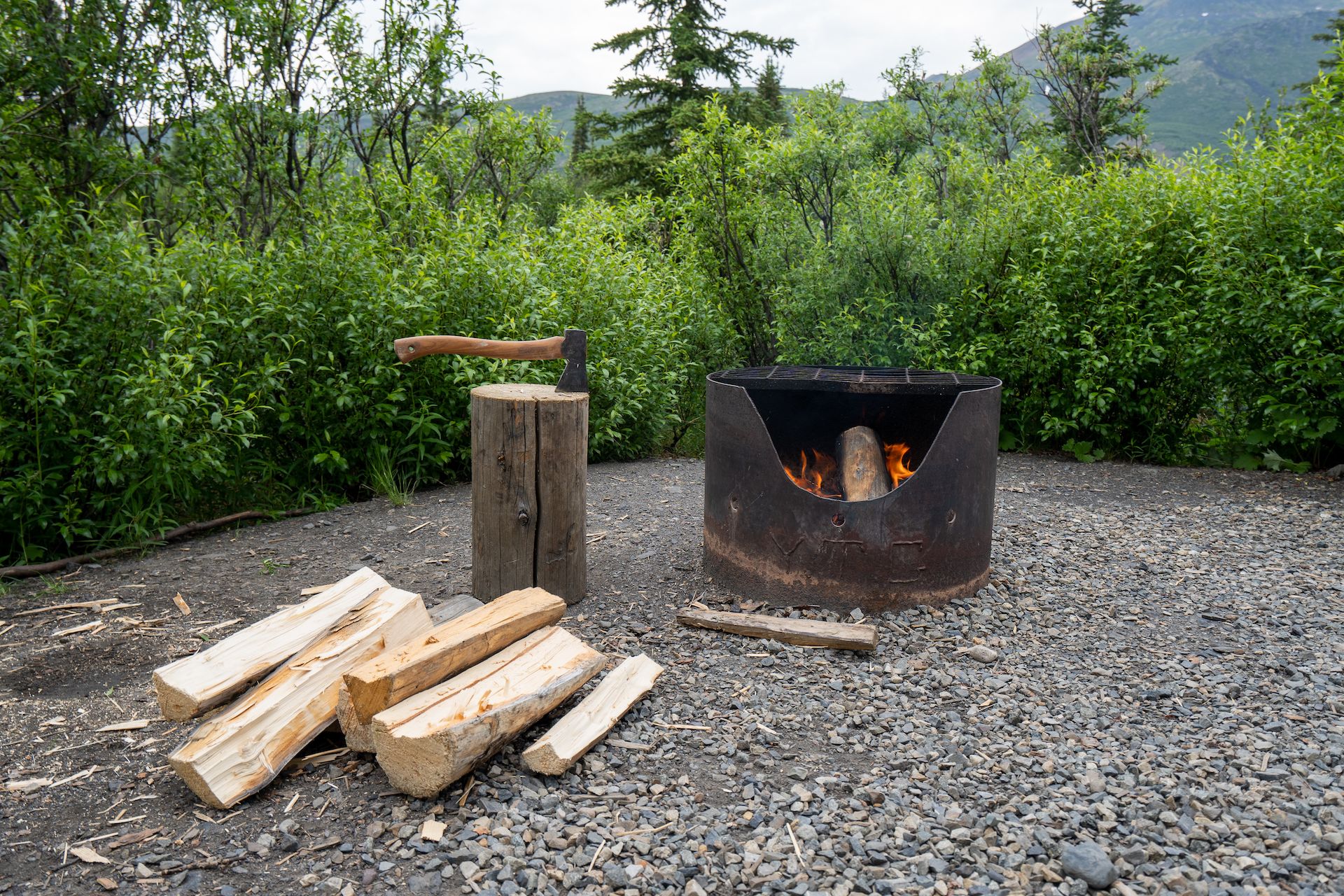 Keeping the bugs away with a good old campfire
As you may know, the sun does not really set in the summer in this part of the world. I am very happy with the blackout curtains we have in the camper. It has not been an issue to have darkness while it's still bright outside at 3 am…
Wednesday: Tombstone Territorial Park to Chicken,
Ak

via Dawson City,

Yt

(4h / 285km)

In the morning, I decided to go check out the visitor center and hit the trails! But I was confused because the sky was very hazy compared to the previous day. It was hard to take good pictures of the beautiful scenery.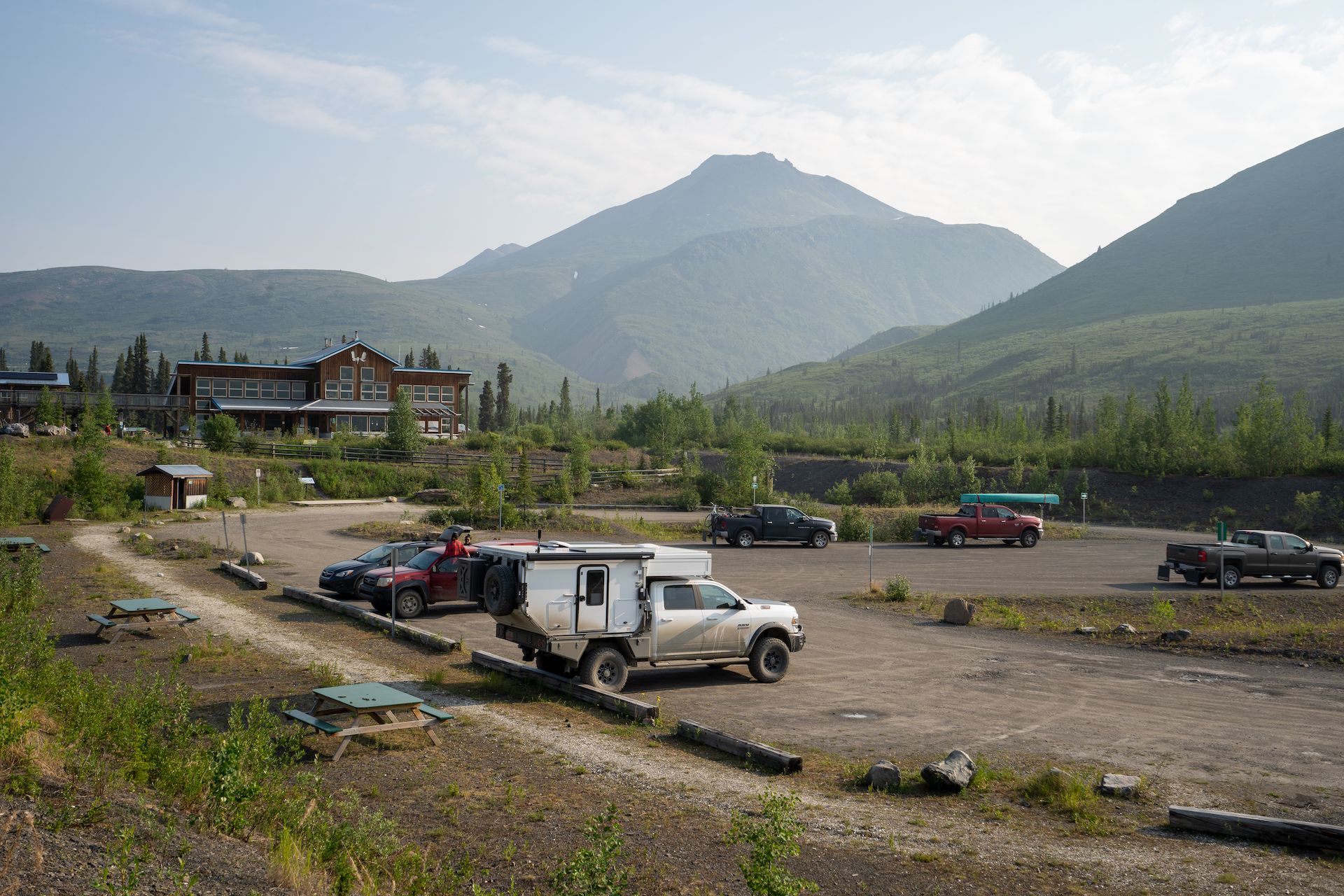 Parked at the visitor center with the haze in the distance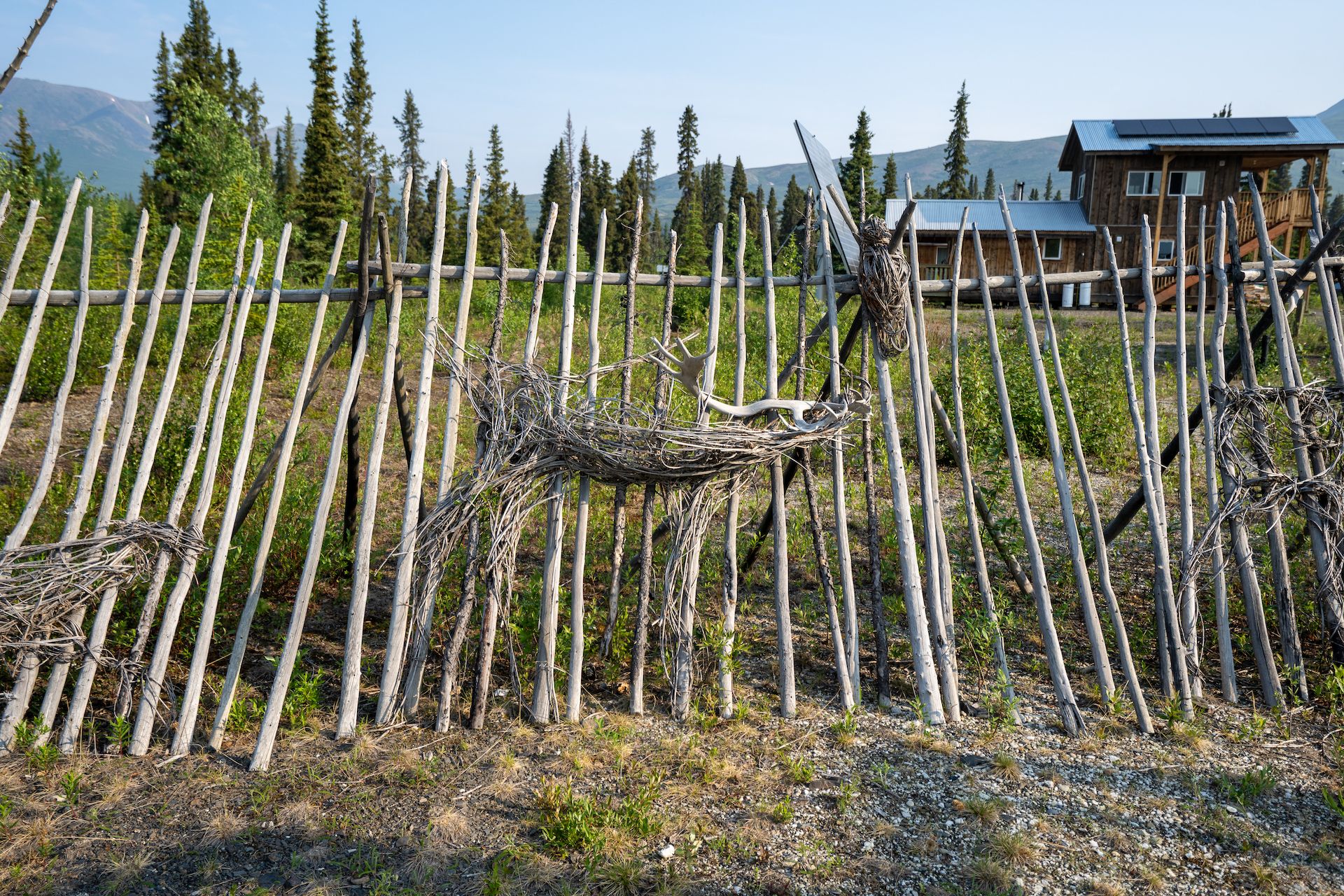 Installation near the visitor center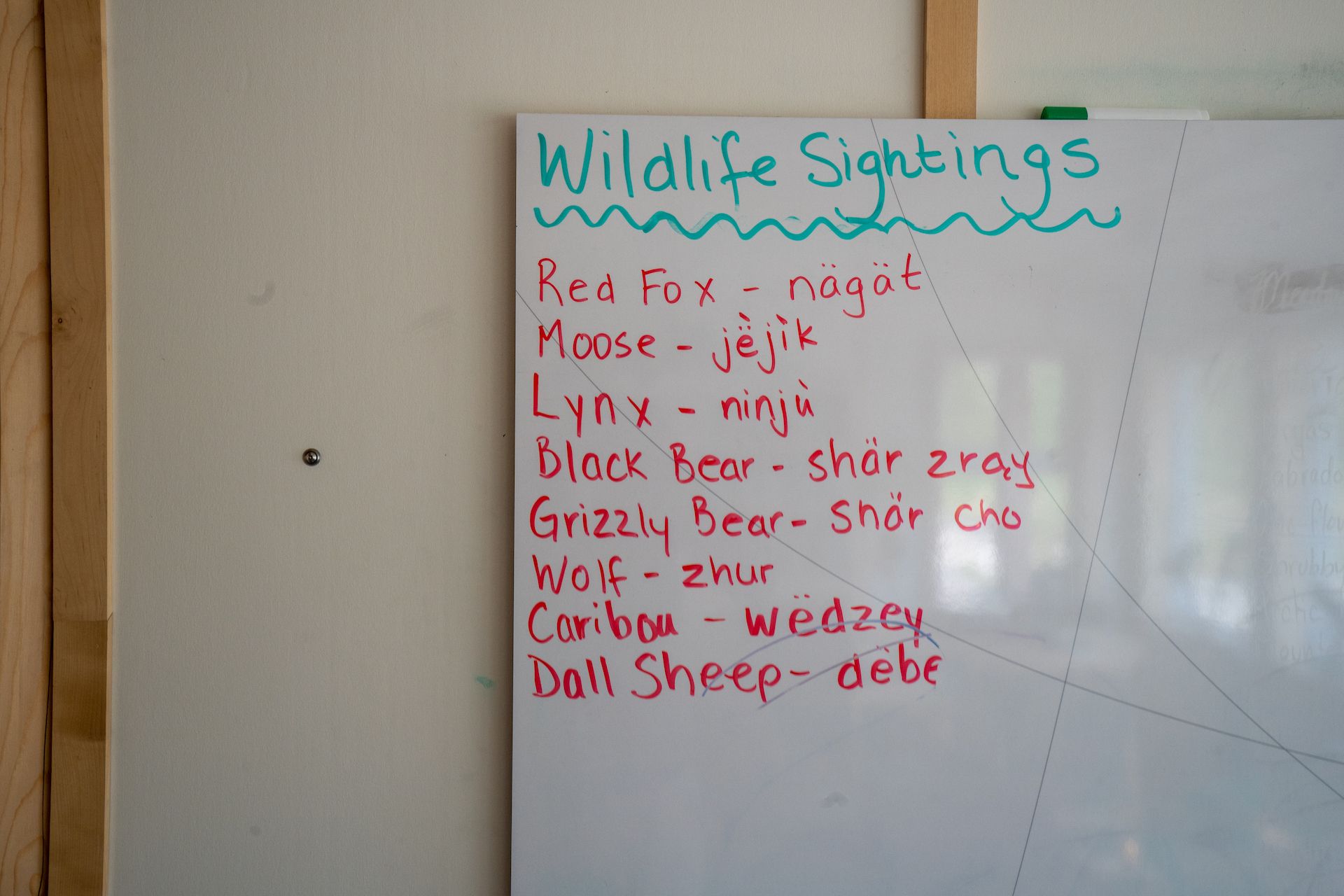 Wildlife sightings and their native language names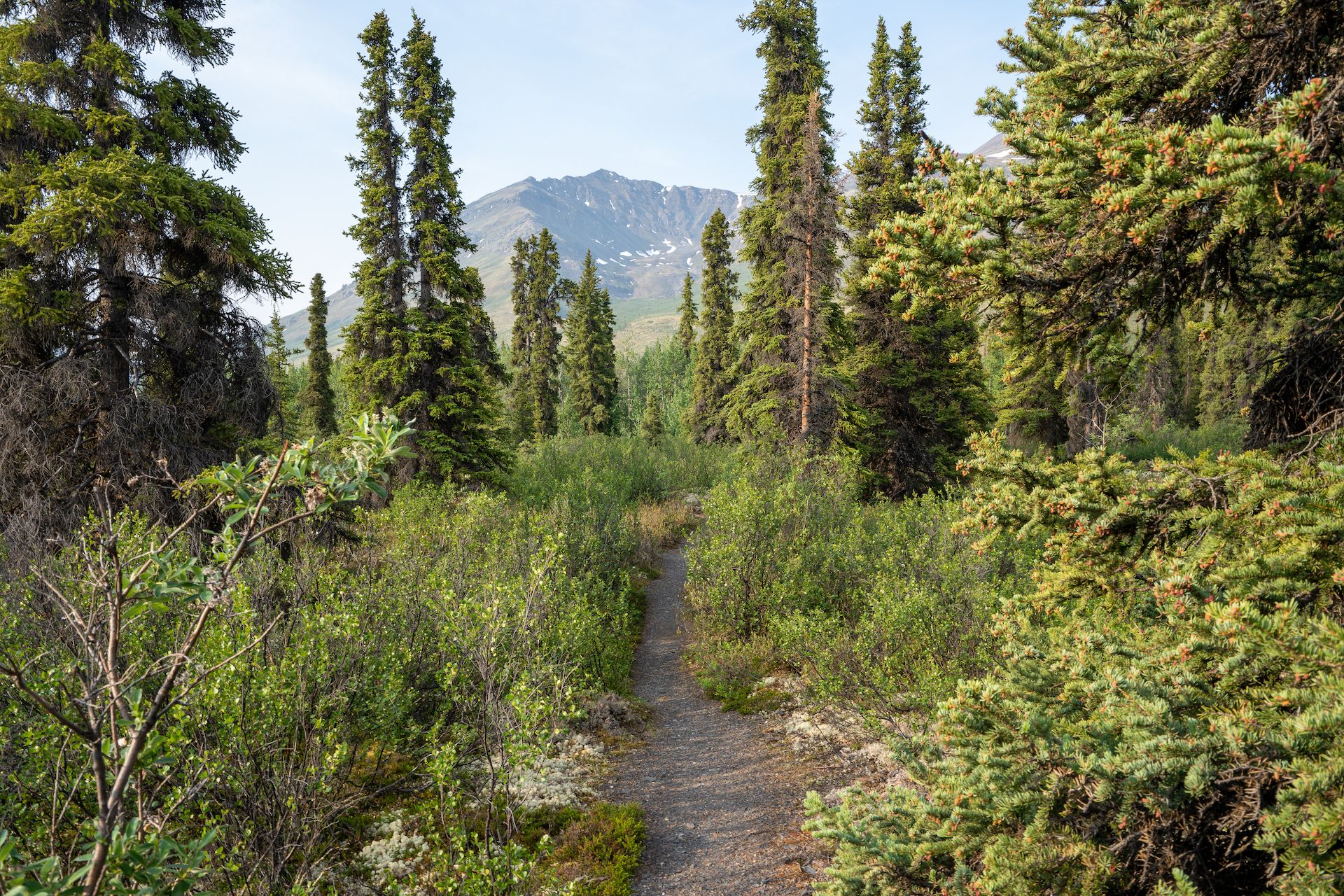 On the lovely trail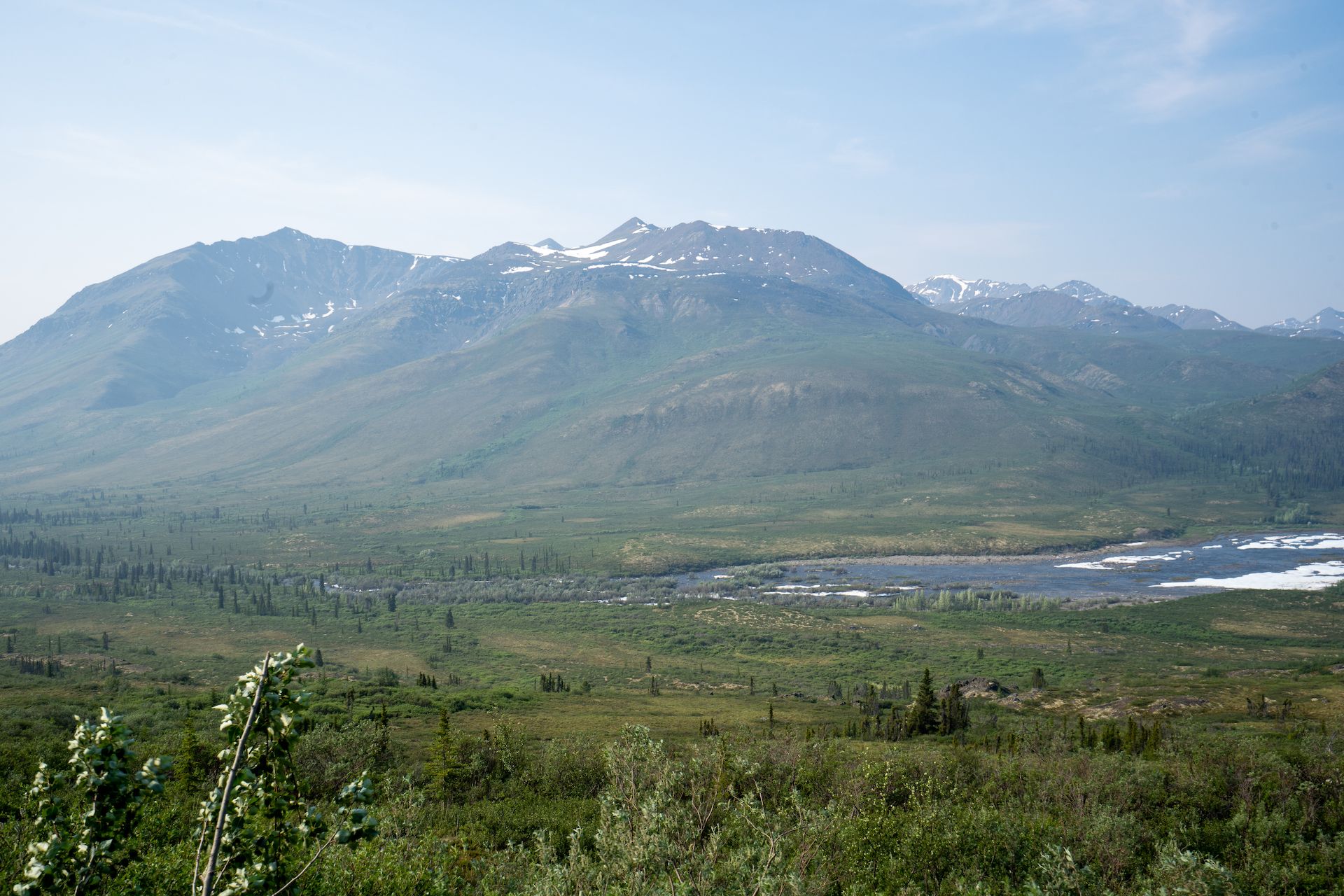 View from the top of the trail. Lovely view but still very hazy.
After a couple hours of hiking, I decided to get back on the road and continue my journey to the town of Dawson City. Along the way, I stopped to take pictures and when I jumped out of the truck, I smelled the distinct smell of forest fire. Everything made sense: the haze was smoke in the air coming from a nearby forest fire.
As I arrived in Dawson City, the smoke was dense and the air was thick. I learned from a local at the gas station that two wild fires started the night before and were not far from town. One of these fire was only a couple miles south of the only existing road that leads to Alaska from Dawson City.
I was planning to spend a night in Dawson City, but the air was so bad and I was worried, again, that the road to Alaska could close forcing me to do a huge detour. So I decided to just keep going and cross the border on that day.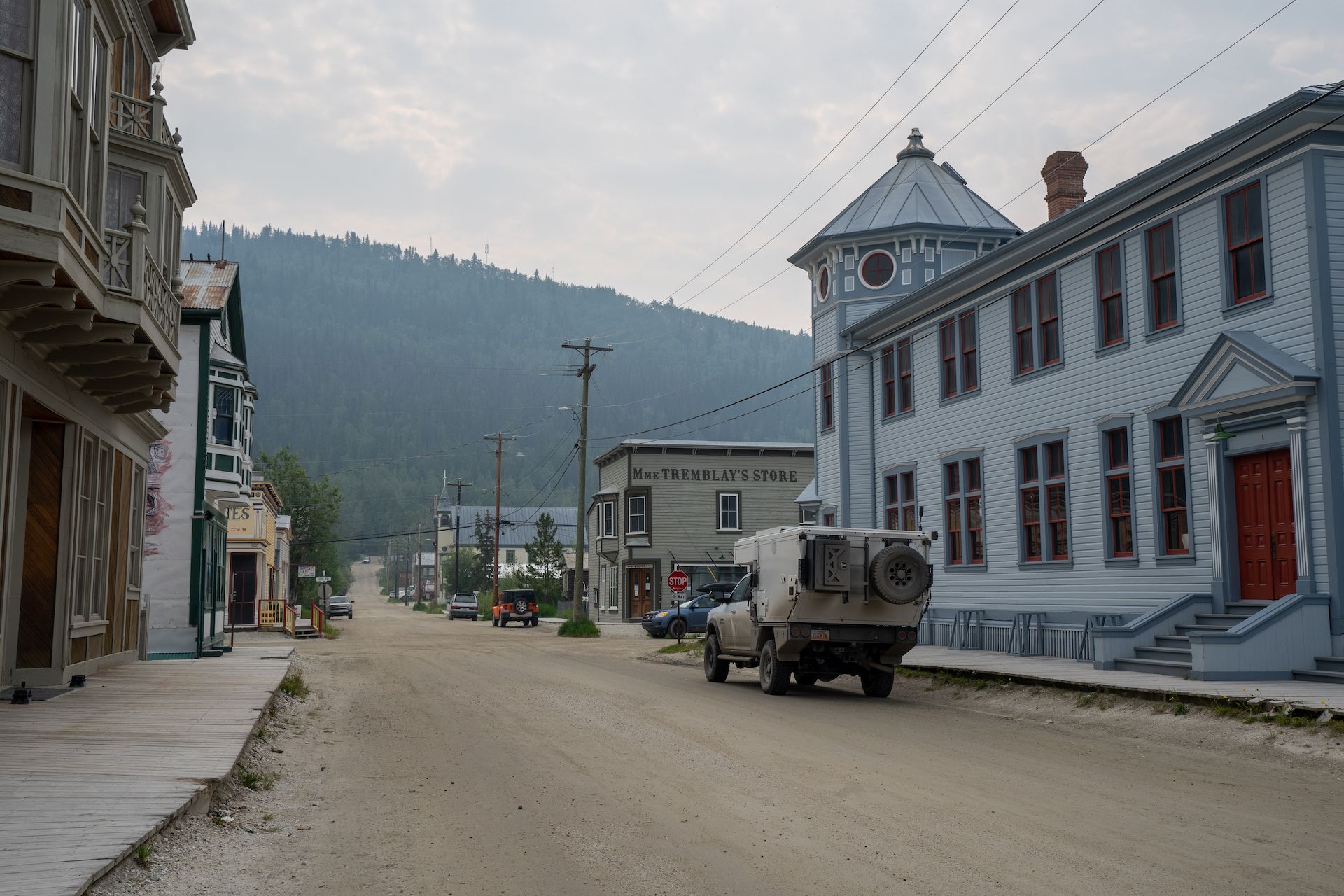 The town was a base during the 19th Klondike gold rush and it still has several preserved frontier-style buildings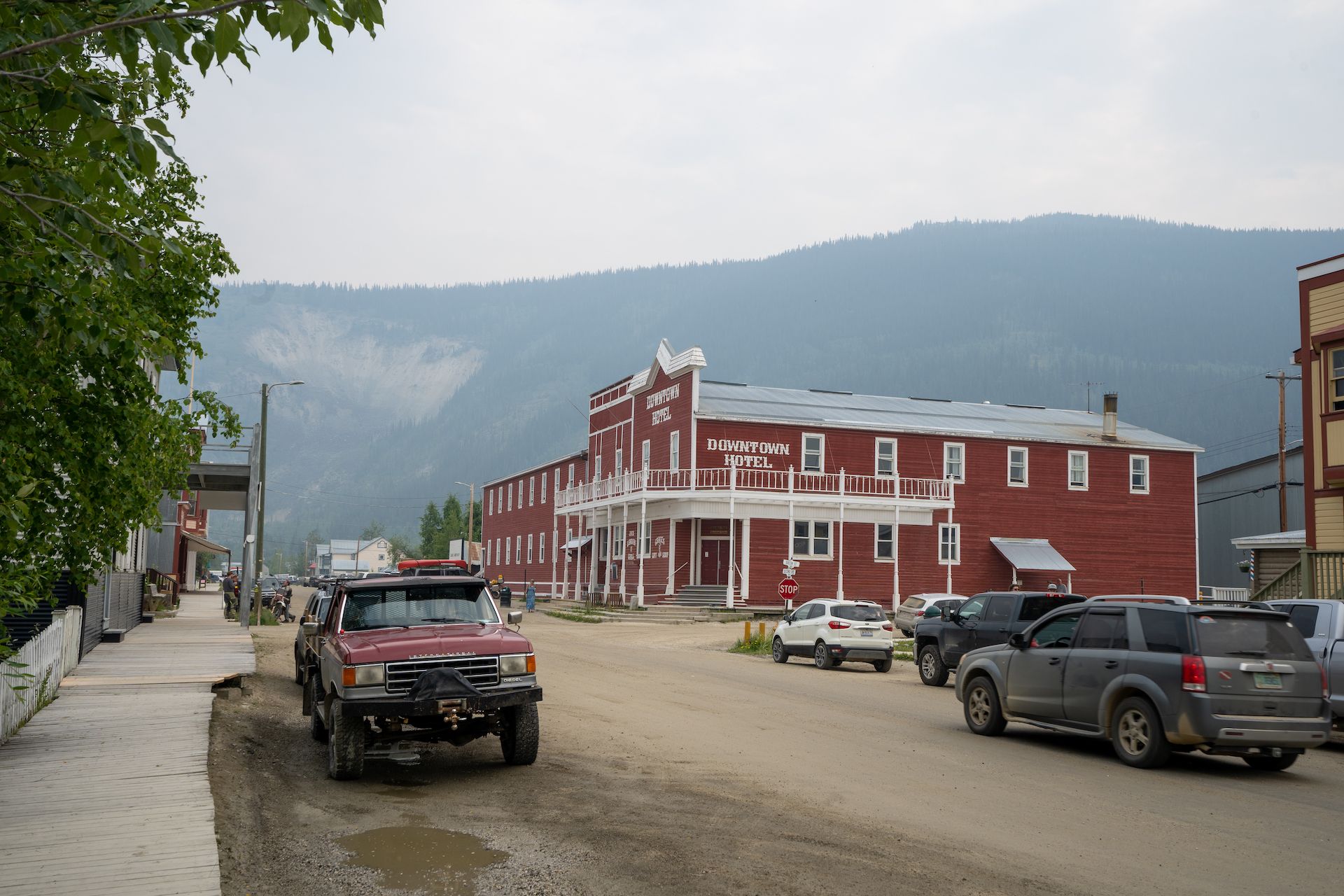 More frontier-style buildings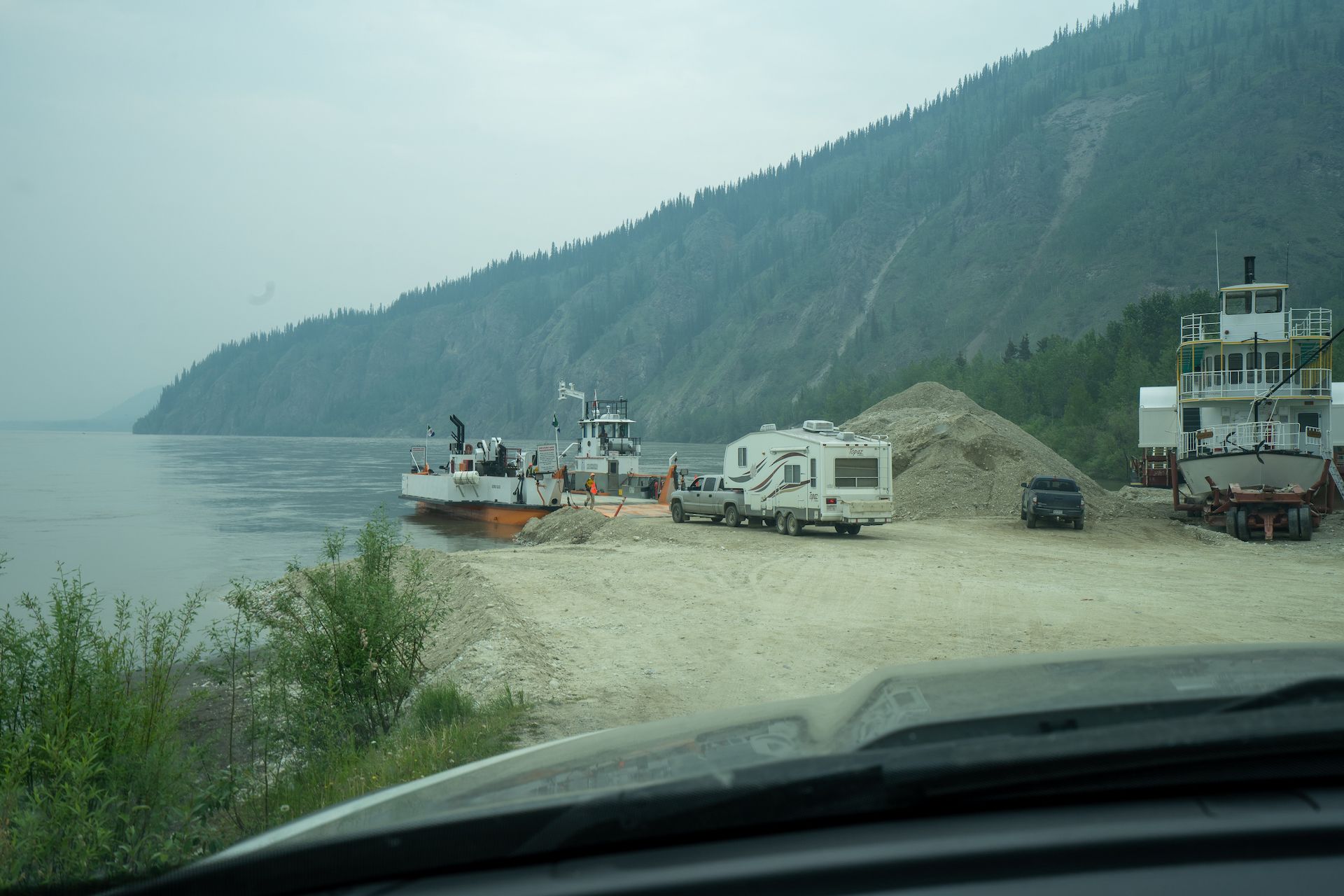 The only way to cross the Yukon river in Dawson City is to take a ferry! Because of high-water level, the operation was running slow. I waited in line 2 hours to get on the ferry.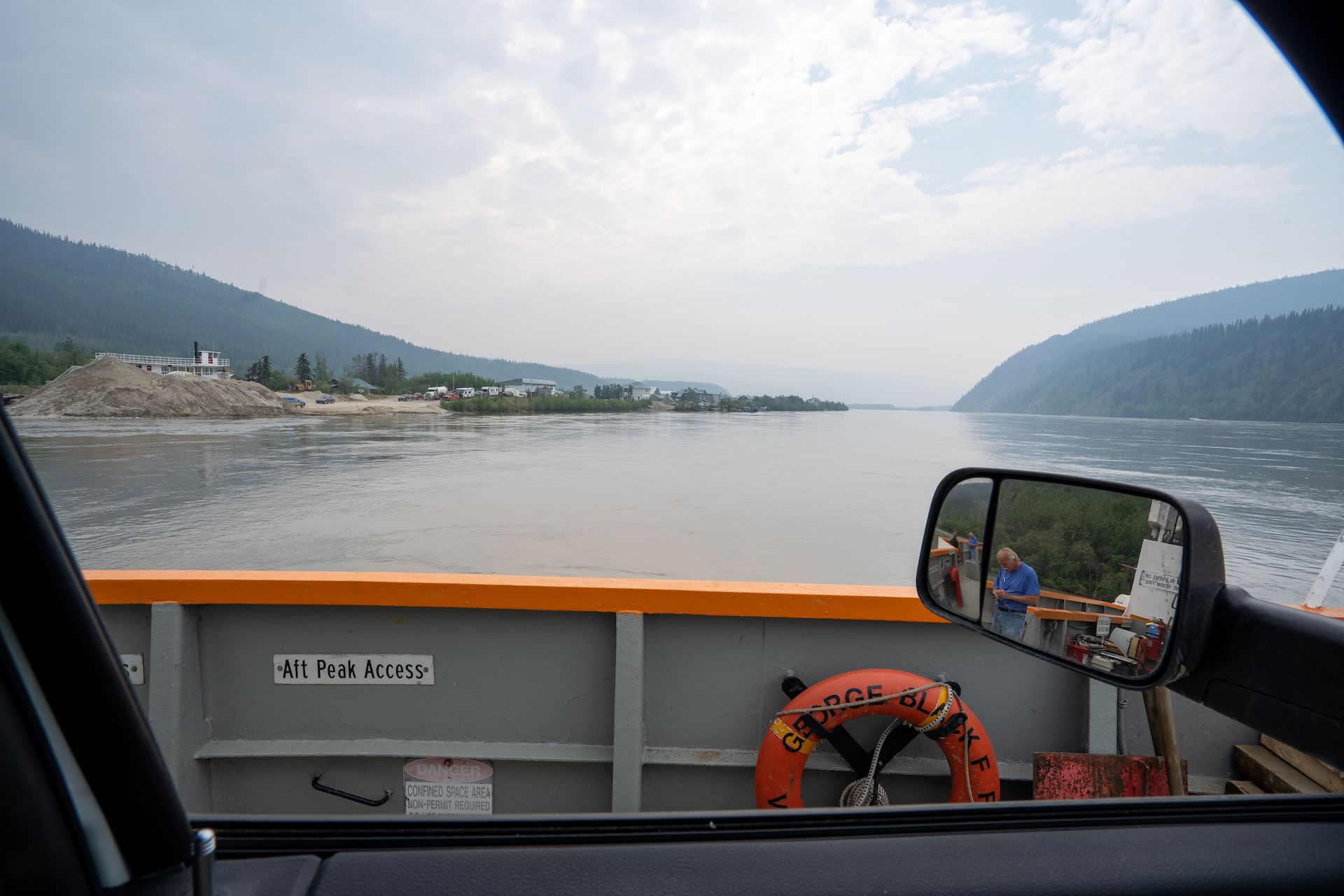 Crossing the Yukon river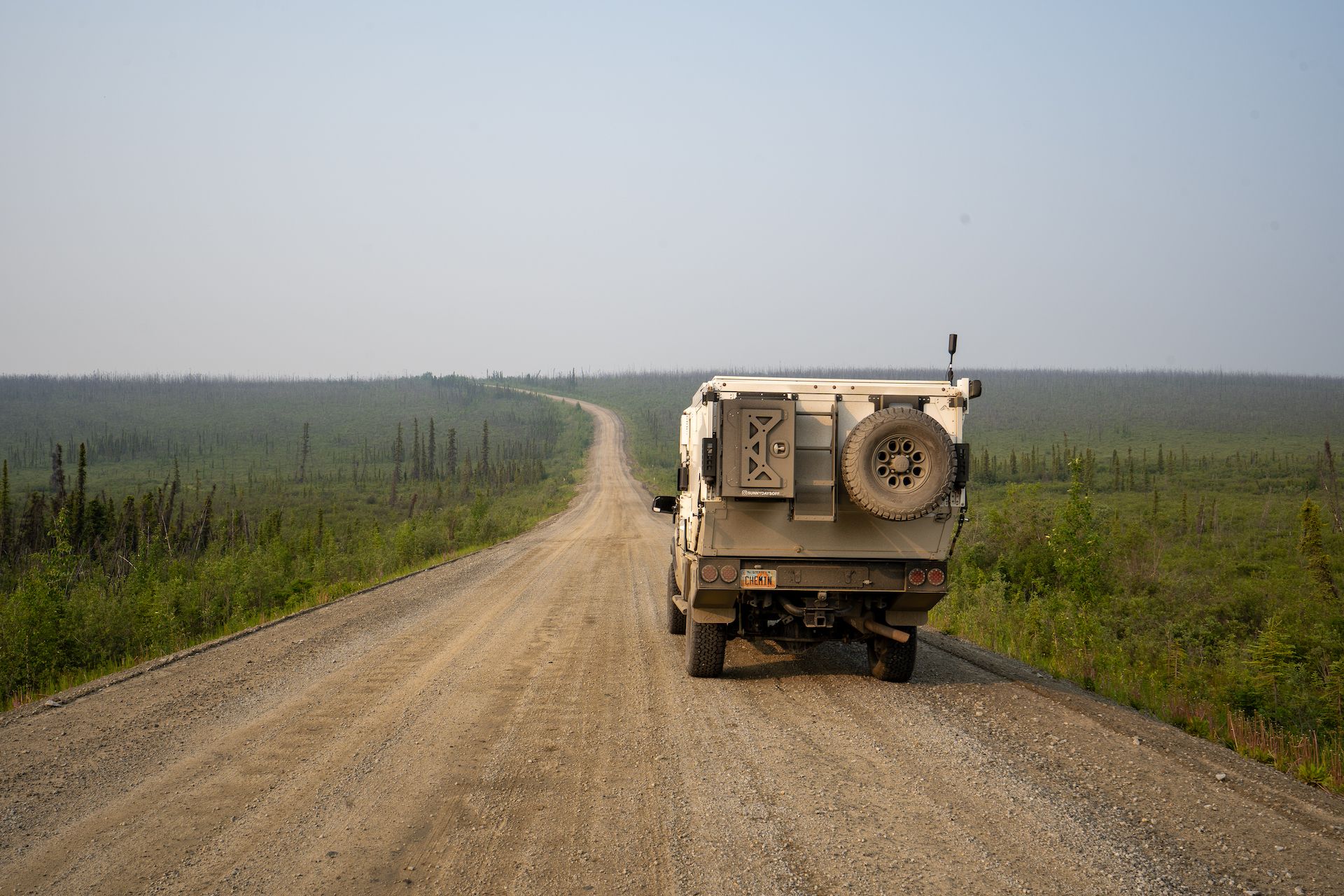 The road leading to Alaska after Dawson City is called the "Top of the World" highway, and from the pictures I saw online, it looks like a beautiful drive. Unfortunately, I could not see much on that day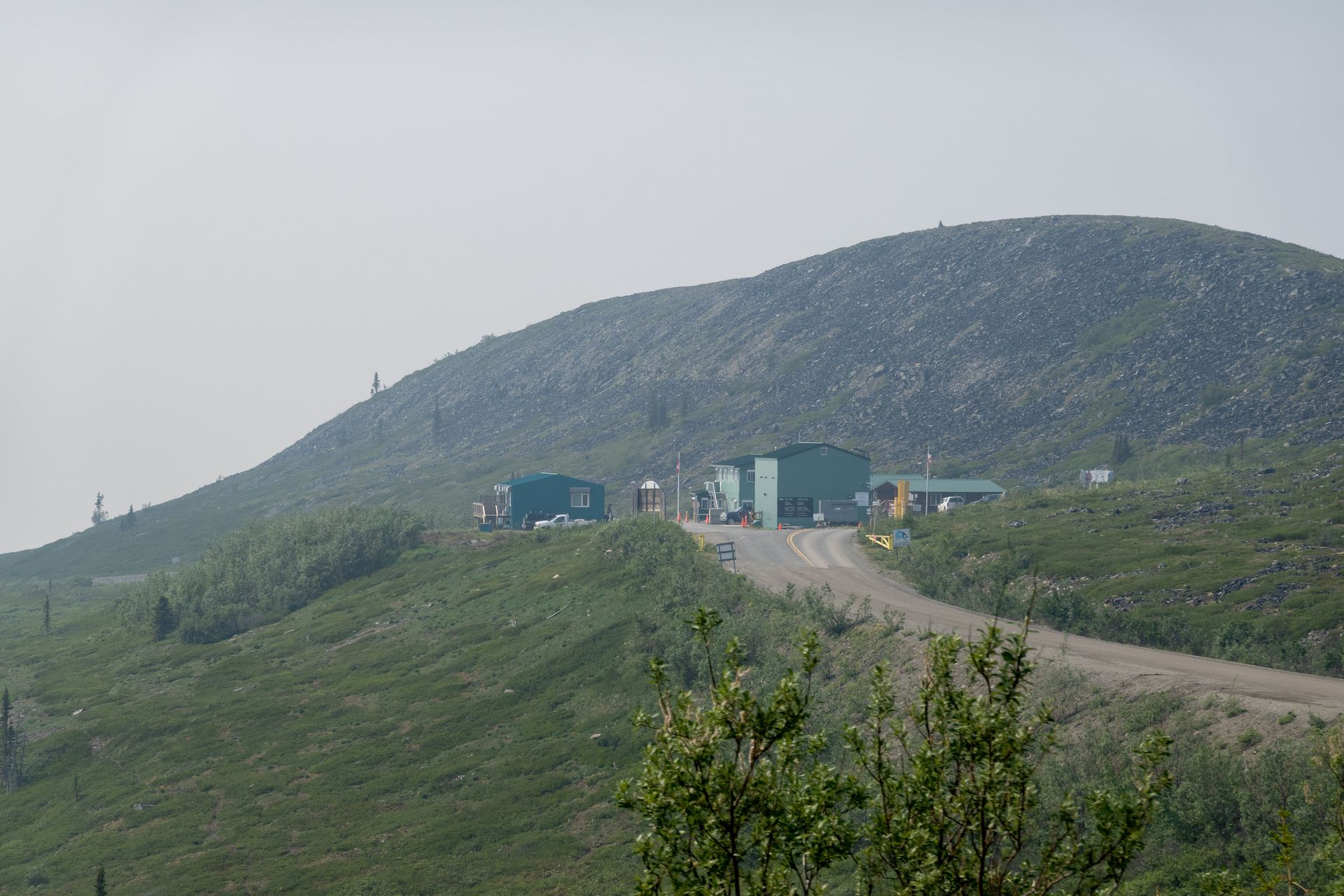 Arrived at the remote border between Canada and the United States in Little God, YT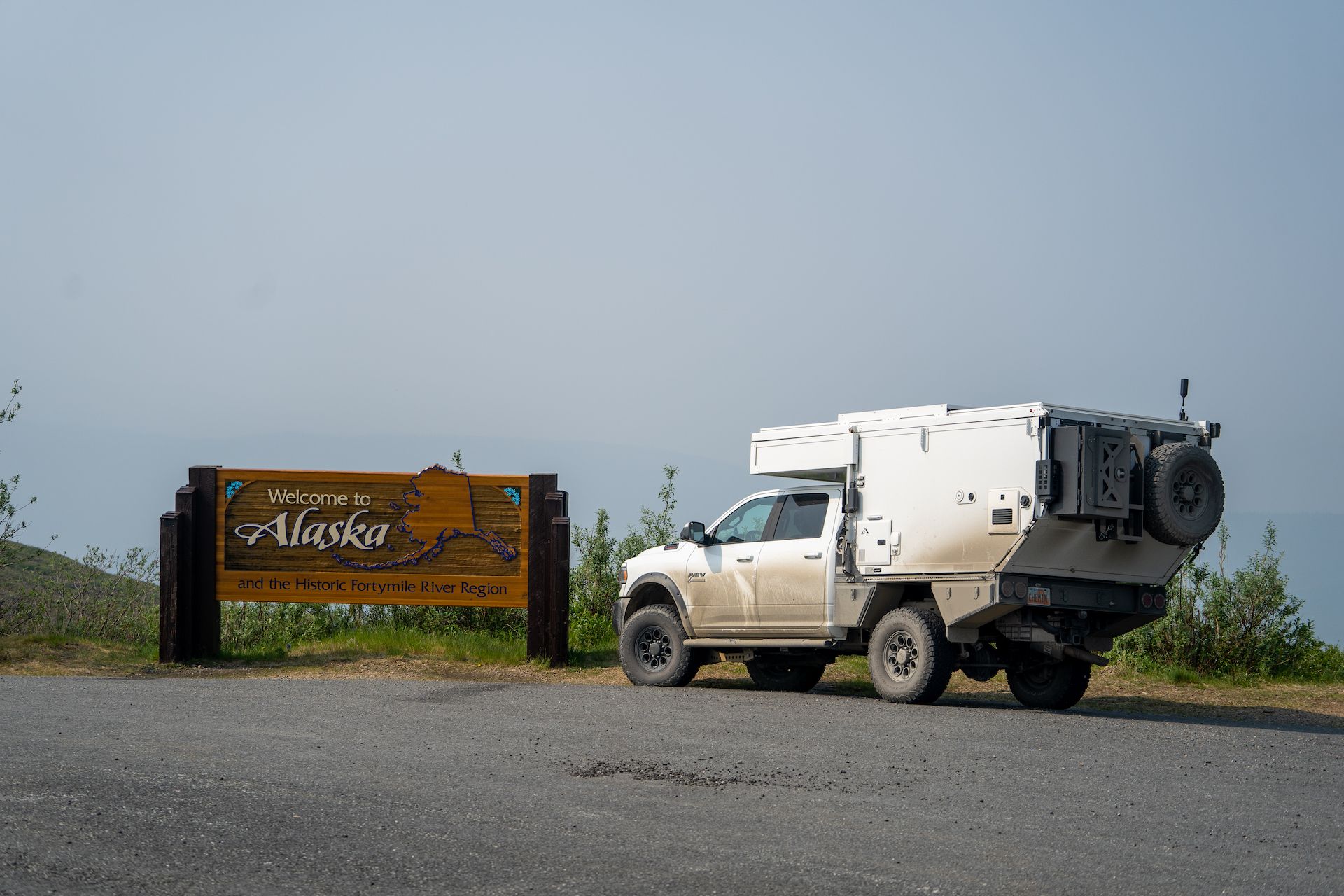 After being welcomed "home" by the border agents, I had to stop at this sign to take a picture!
Thursday: Chicken,
Ak

to Tok,

Ak

(2h / 77 Miles)

After a good night of sleep on BLM land near Chicken, AK, we headed to Tok, AK and arrived in town around 10.30 in the morning. I had strictly no idea of what to do next because I was planning to be in Canada for a few more days but the smoke chased me out. I was also tired by all the driving and in an urgent need for a shower.

So I decided to take the day off and found a lovely RV Park just outside of town with fantastic cell service, a laundry and clean showers!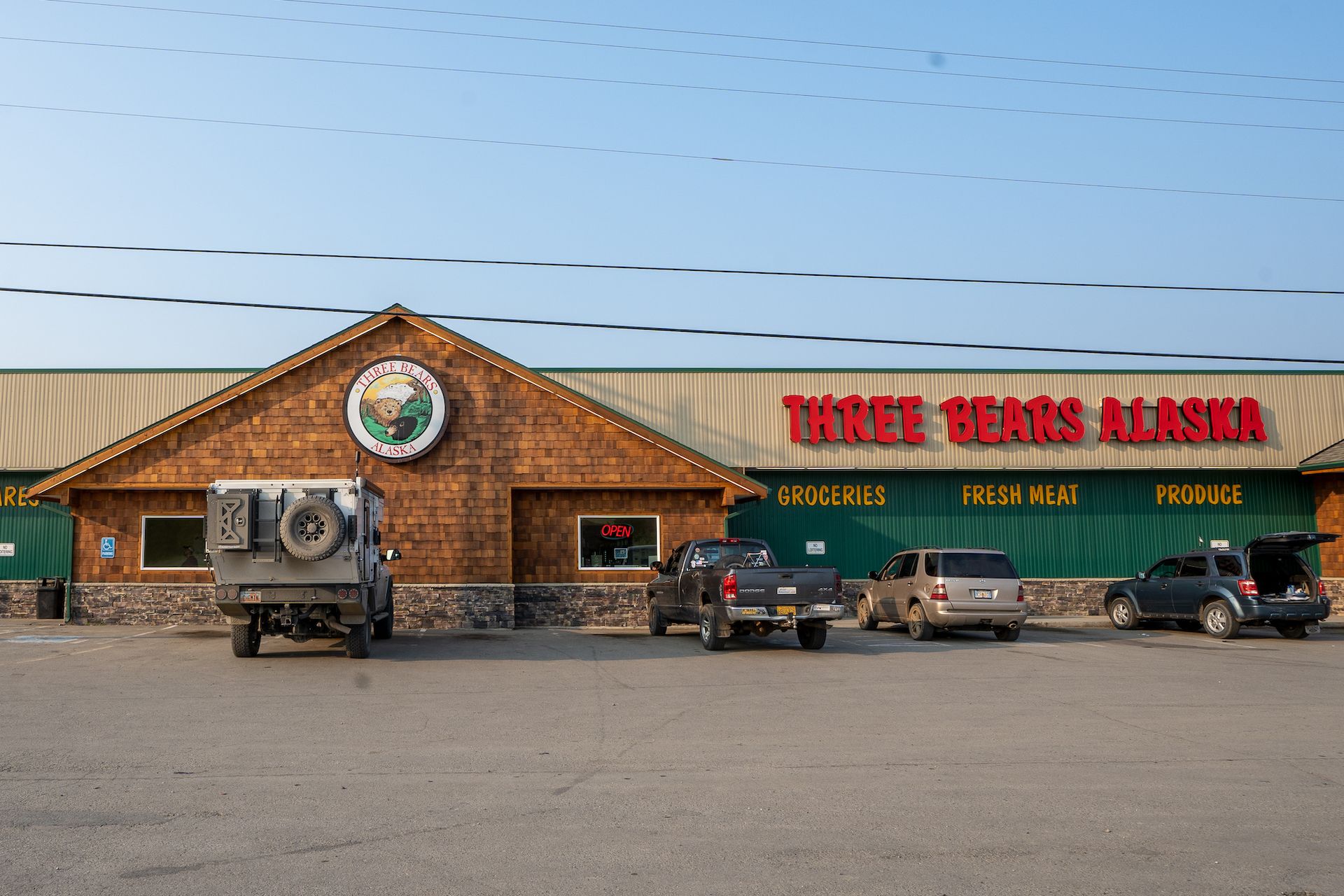 Restocking on food at the local supermarket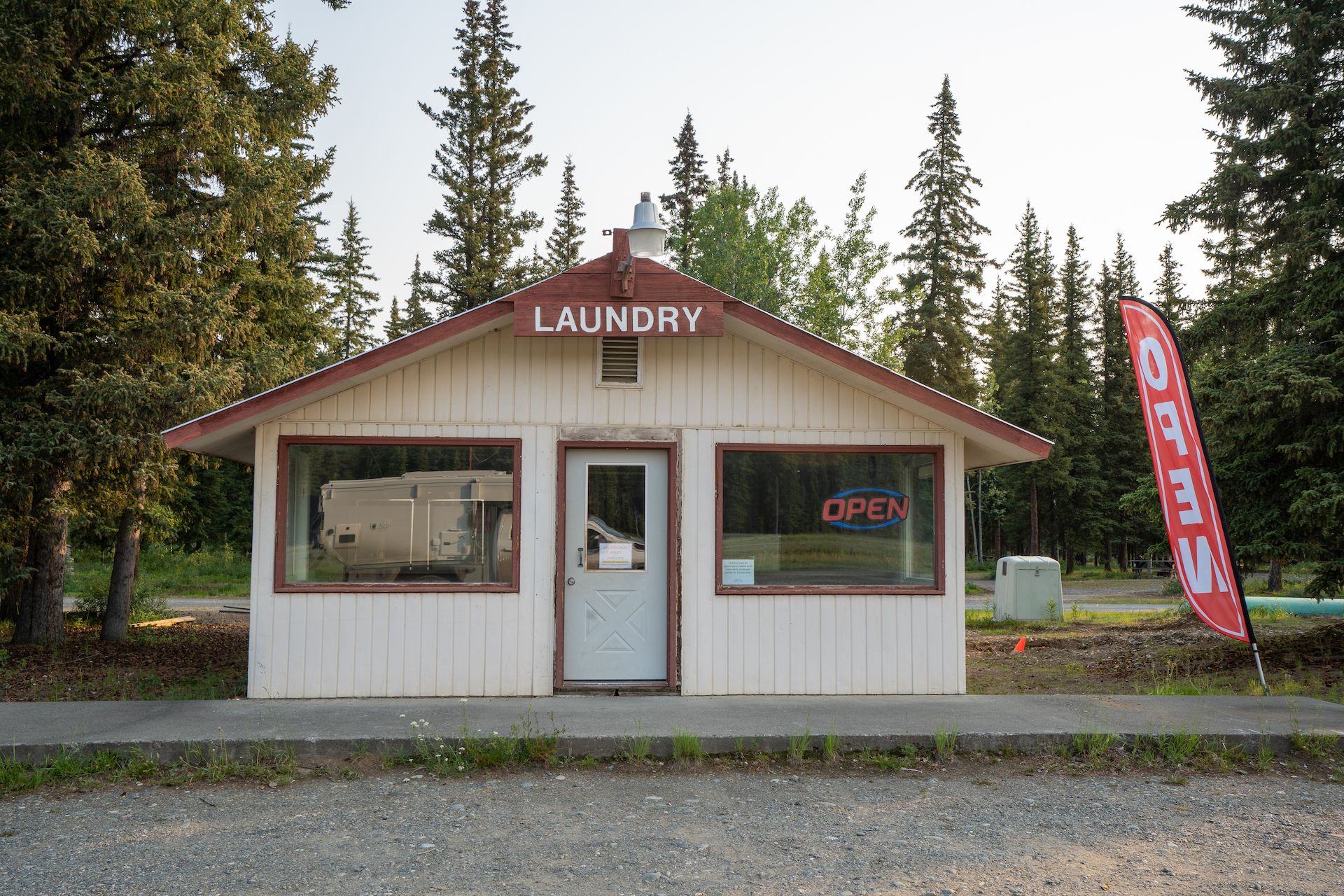 I took advantage of the laundromat located in the RV park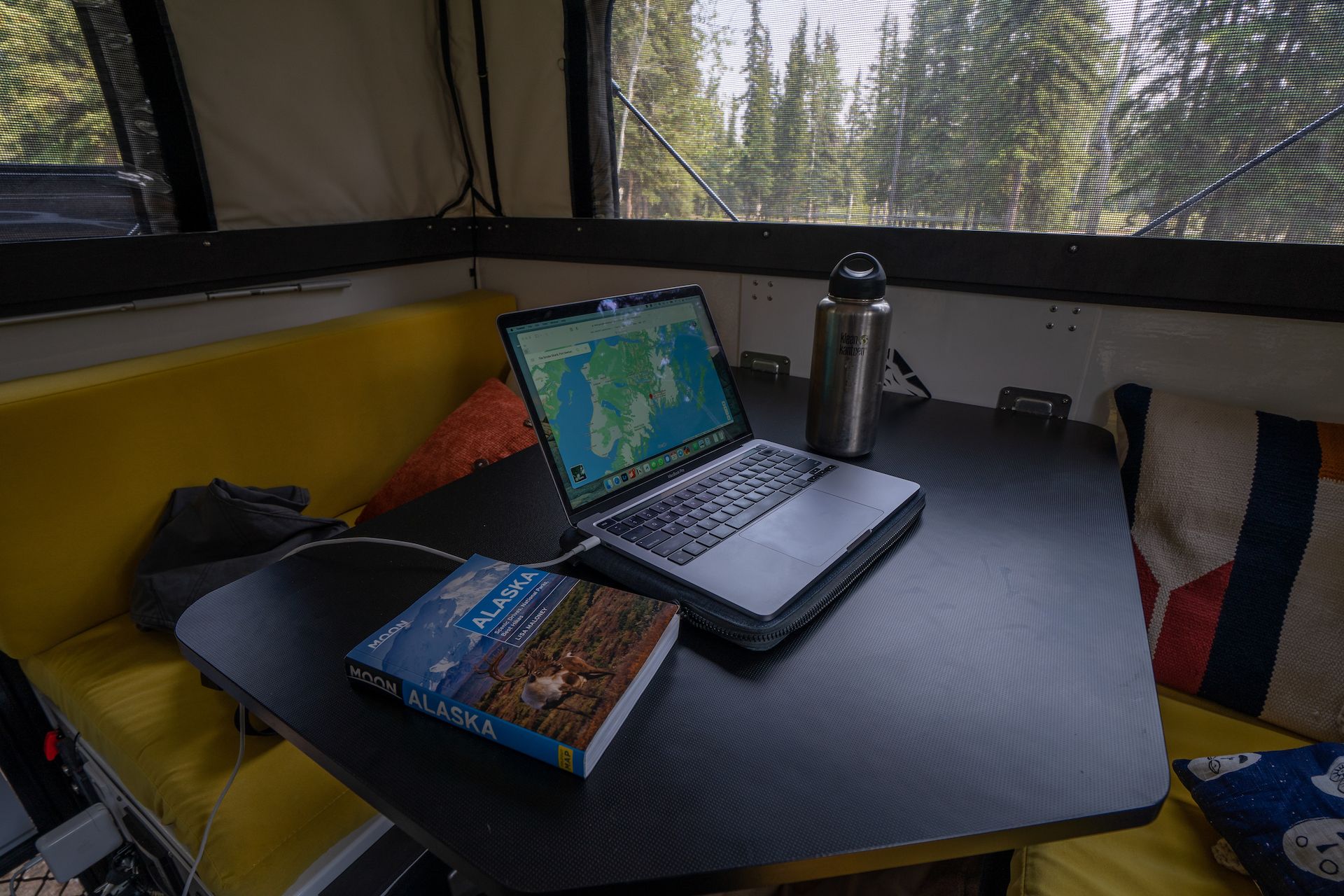 I spent the day reading my guidebook, looking at my map and making a rough plan for the next coming weeks
Friday: Tok,
Ak

to Nabesna Road in Wrangell-St. Elias National Park & Preserve (2h / 80 Miles)

After topping off on gas, we headed to Nabesna road in the Wrangell-St. Elias National Park & Preserve. The smoke was gone and the views were beautiful. I had the feeling that our Alaskan adventure was finally starting!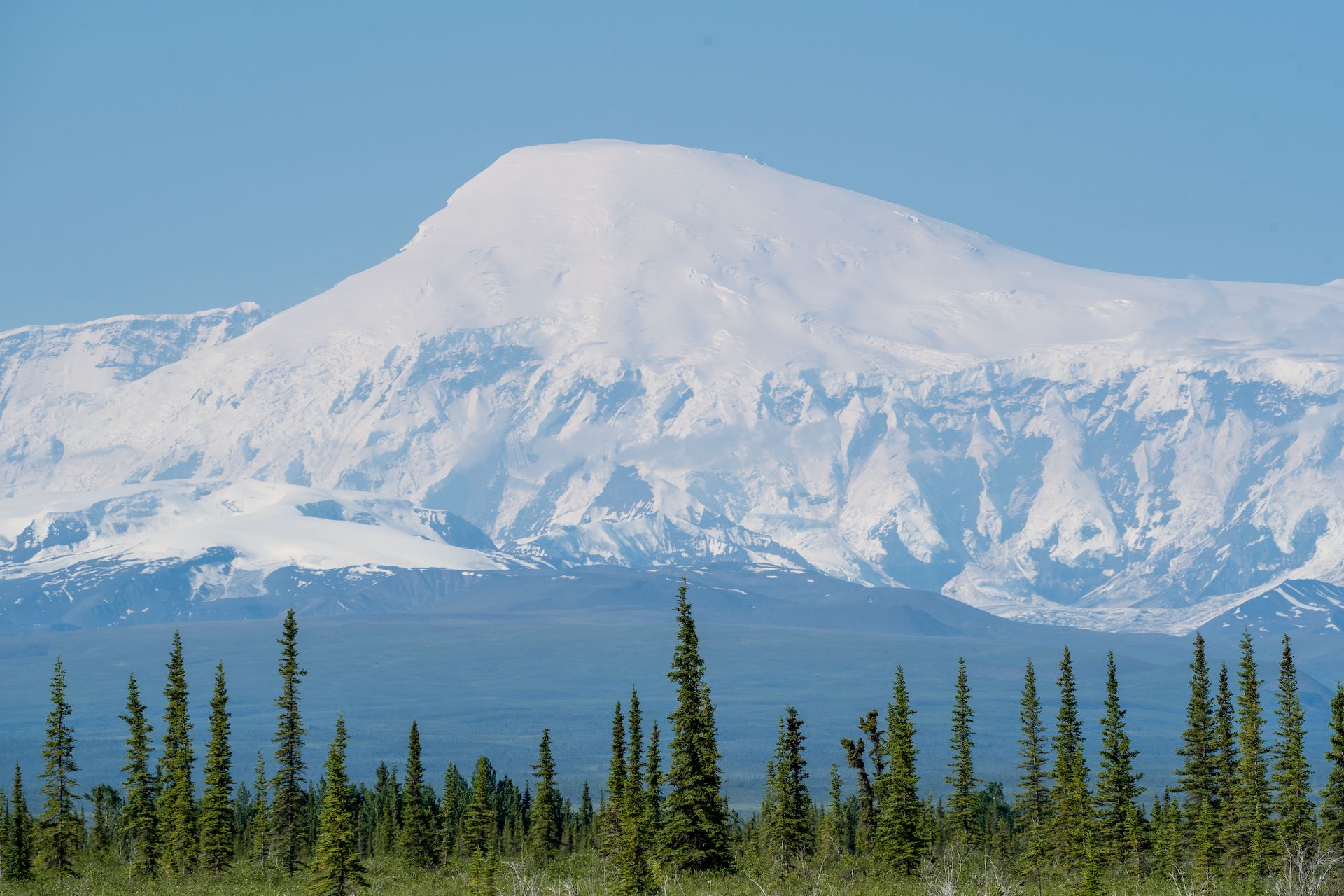 Mount Sanford (16,237') as seen from the Nabesna road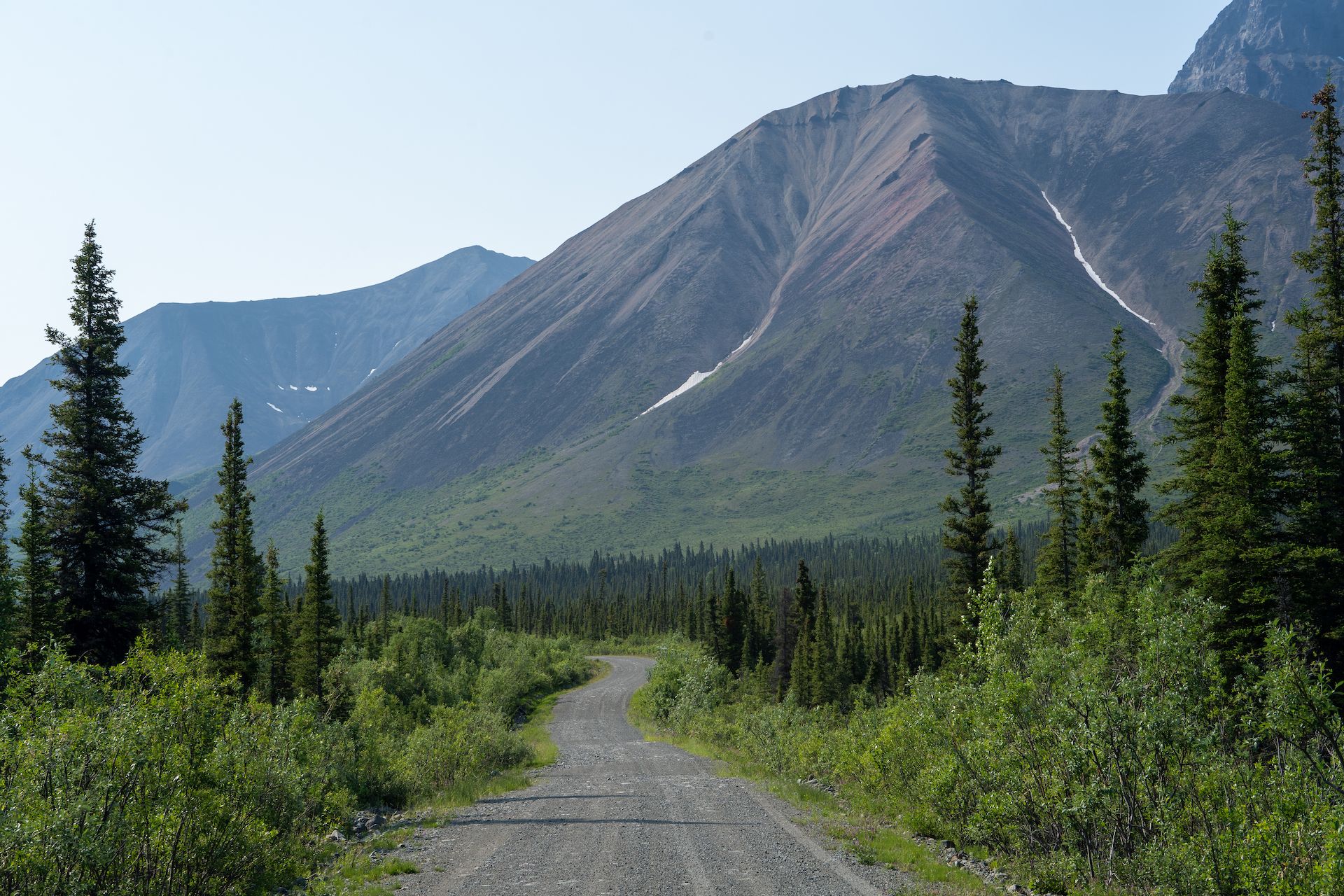 Scenery on the Nabesna road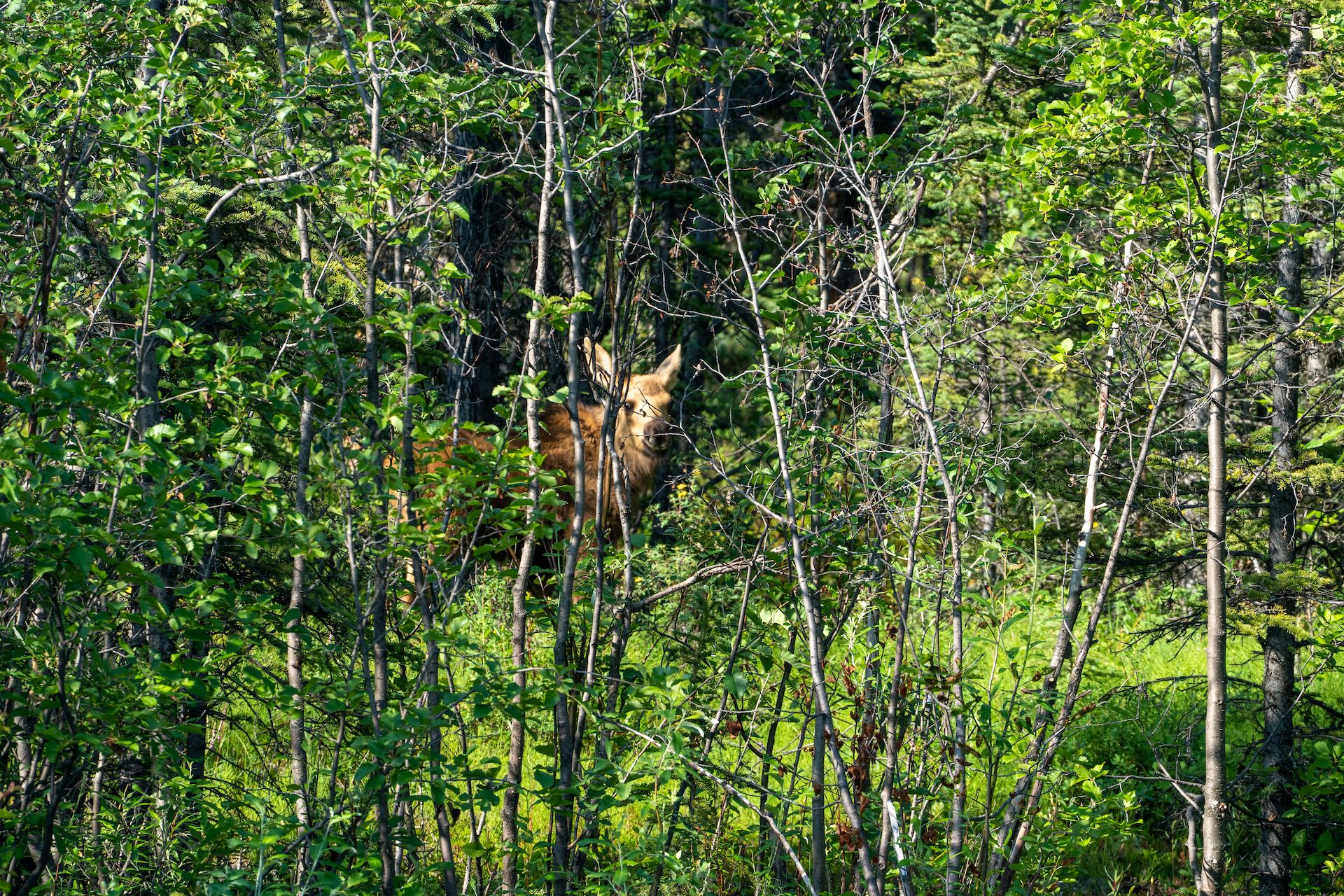 Spotted a baby moose!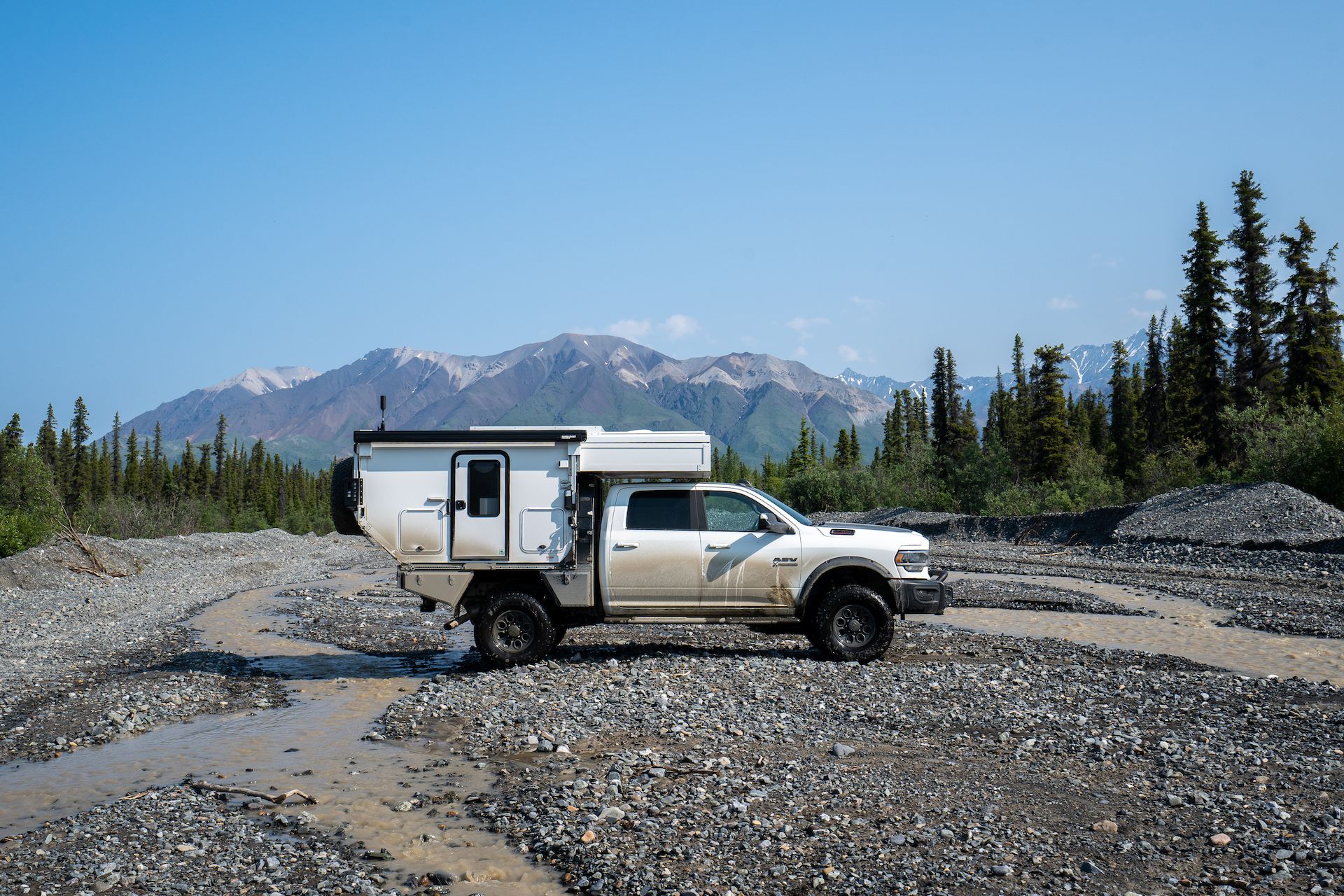 Lost count of the creek crossings along the road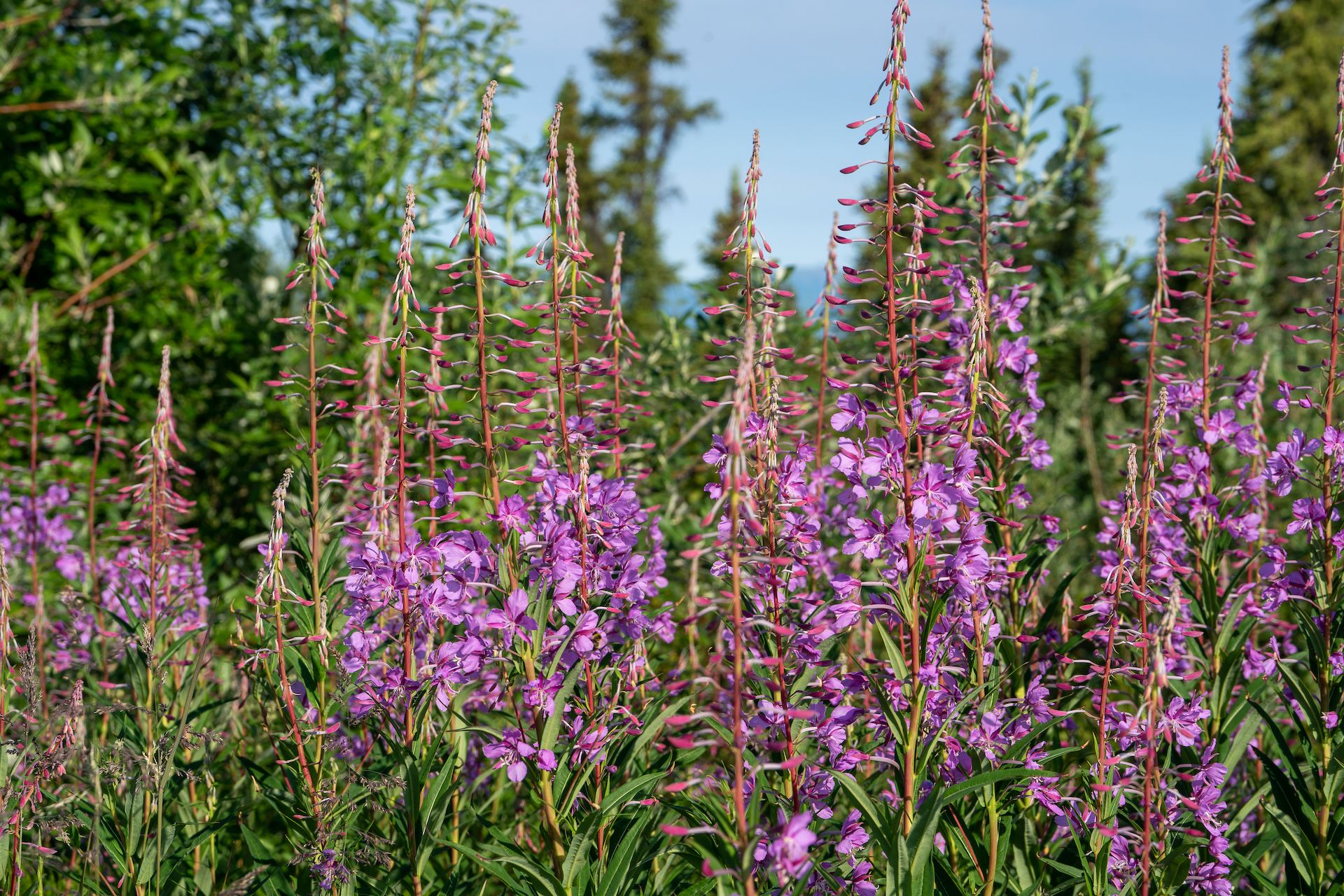 Local flora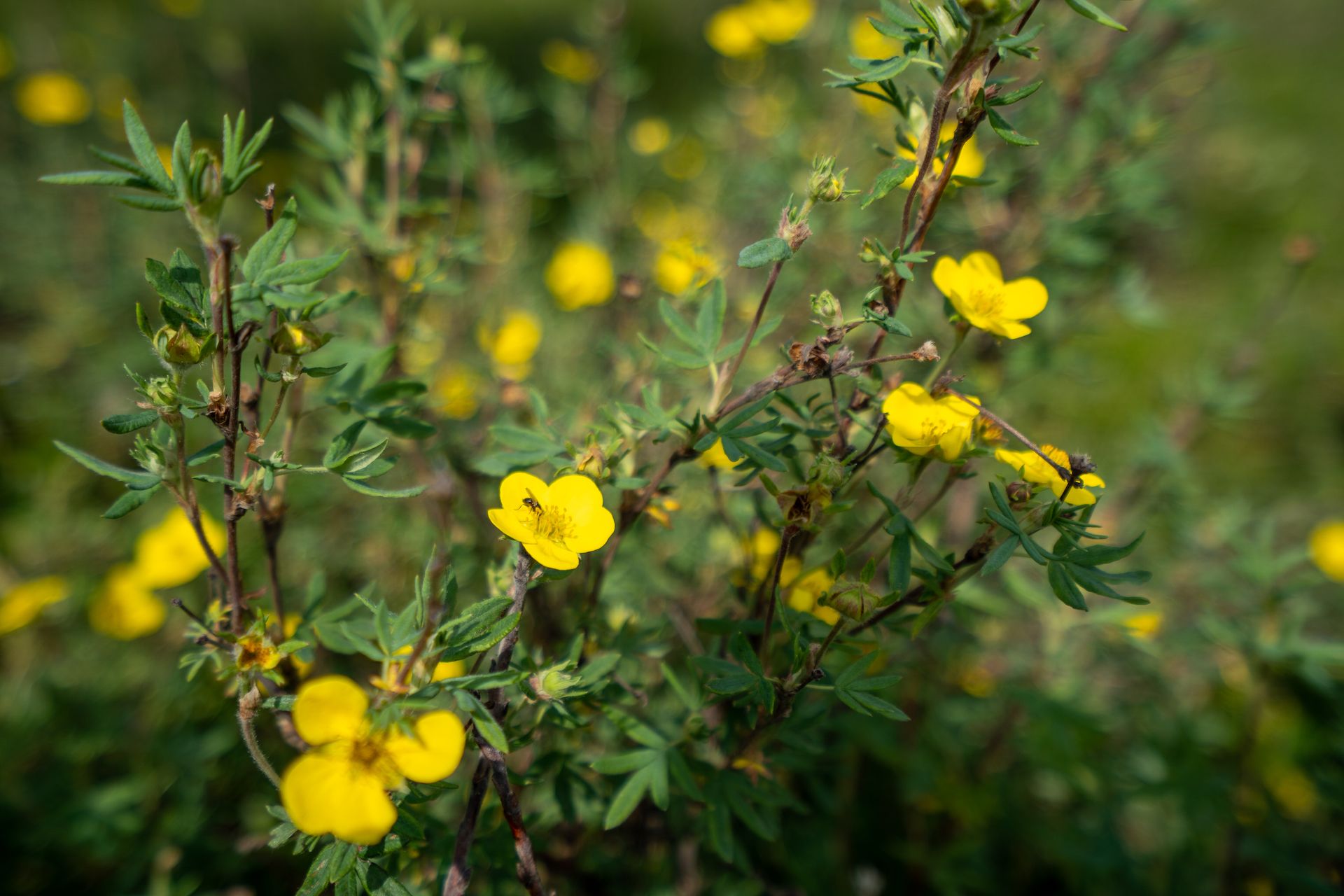 Local flora
Saturday: Nabesna Road in Wrangell-St. Elias National Park & Preserve to Valdez,
Ak

(3h30 / 200 Miles)

Knowing that Kuan will emerge from the backcountry on that day, I wanted to move to a place with cell phone service available but also a place were I would be able to rest for a couple of days while waiting for Kuan to fly to Anchorage.

After looking at my map, I decided to drive a couple of hours to Valdez, a small community by the sea and surrounded by beautiful green and snow caped mountains.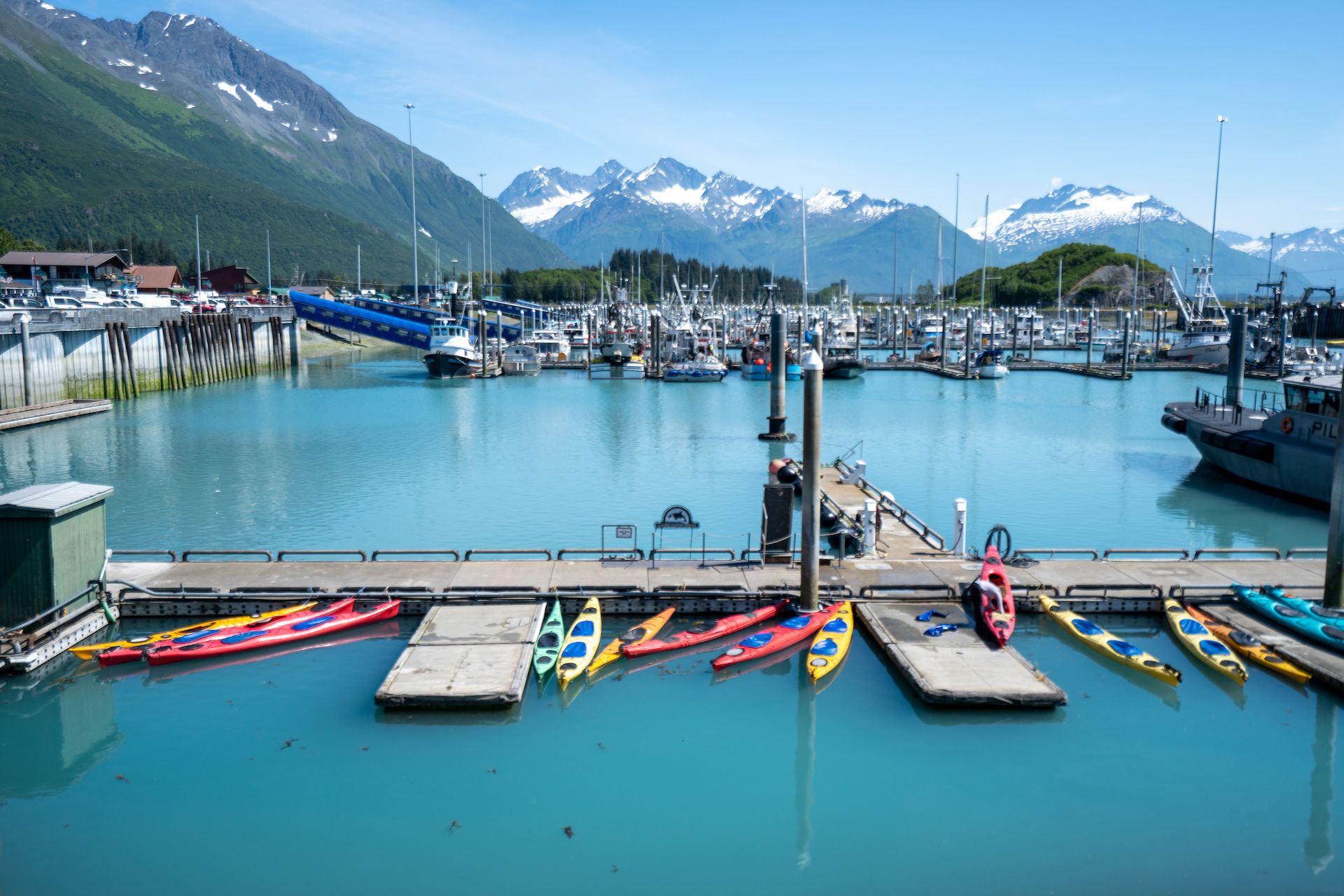 Port of Valdez. Definitively coming back with Kuan to sea kayak!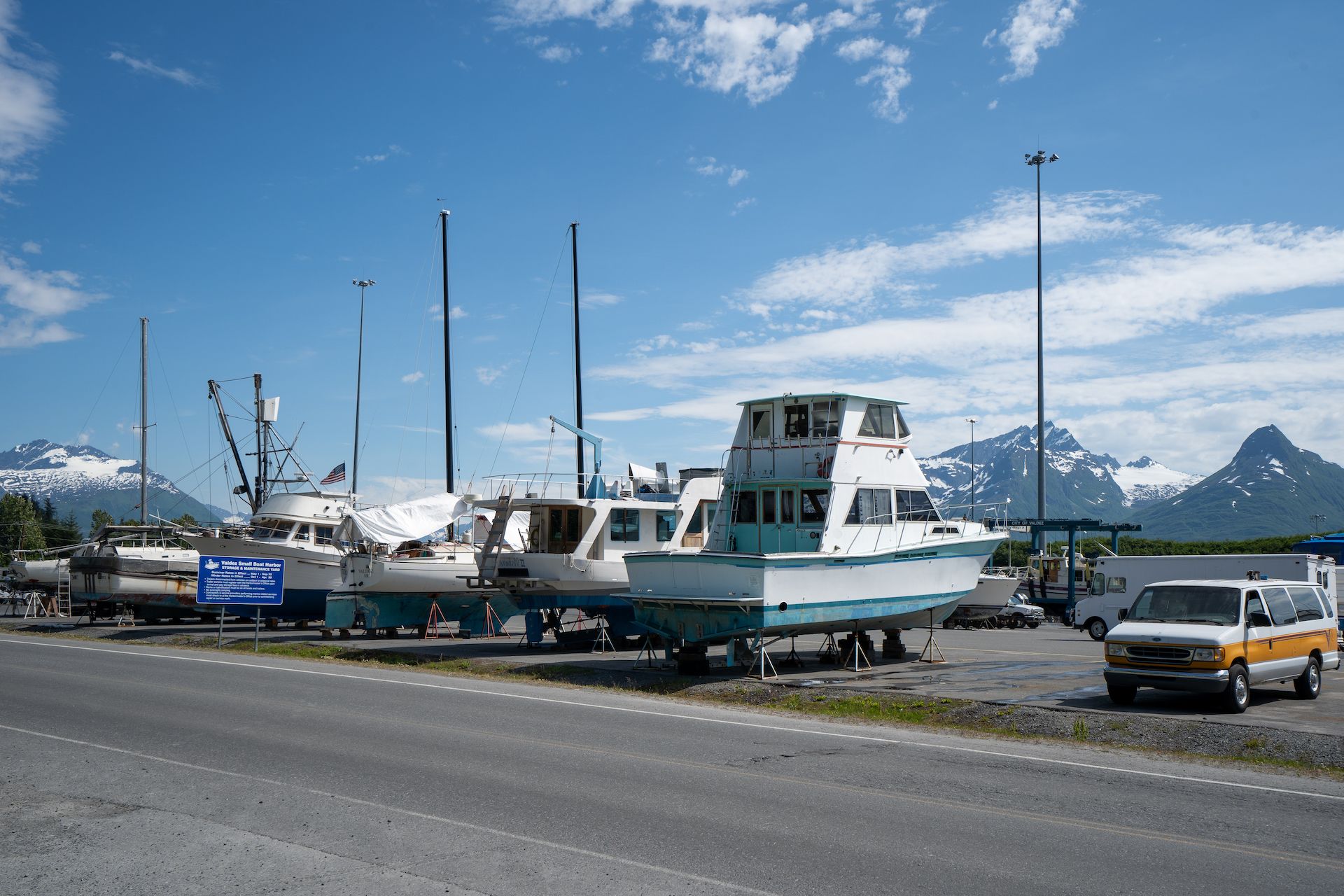 Fishing boats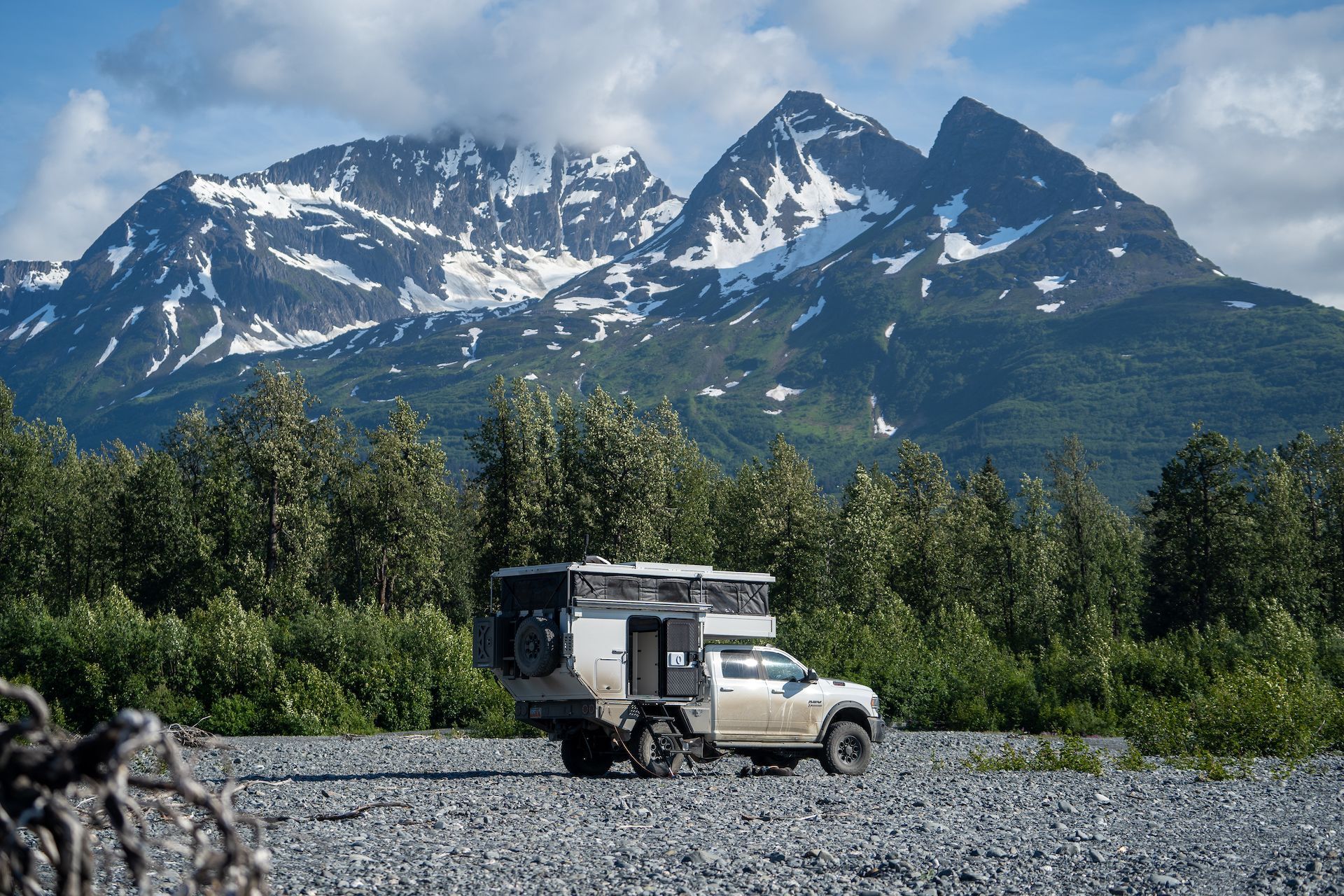 Campsite for the next coming nights just outside of town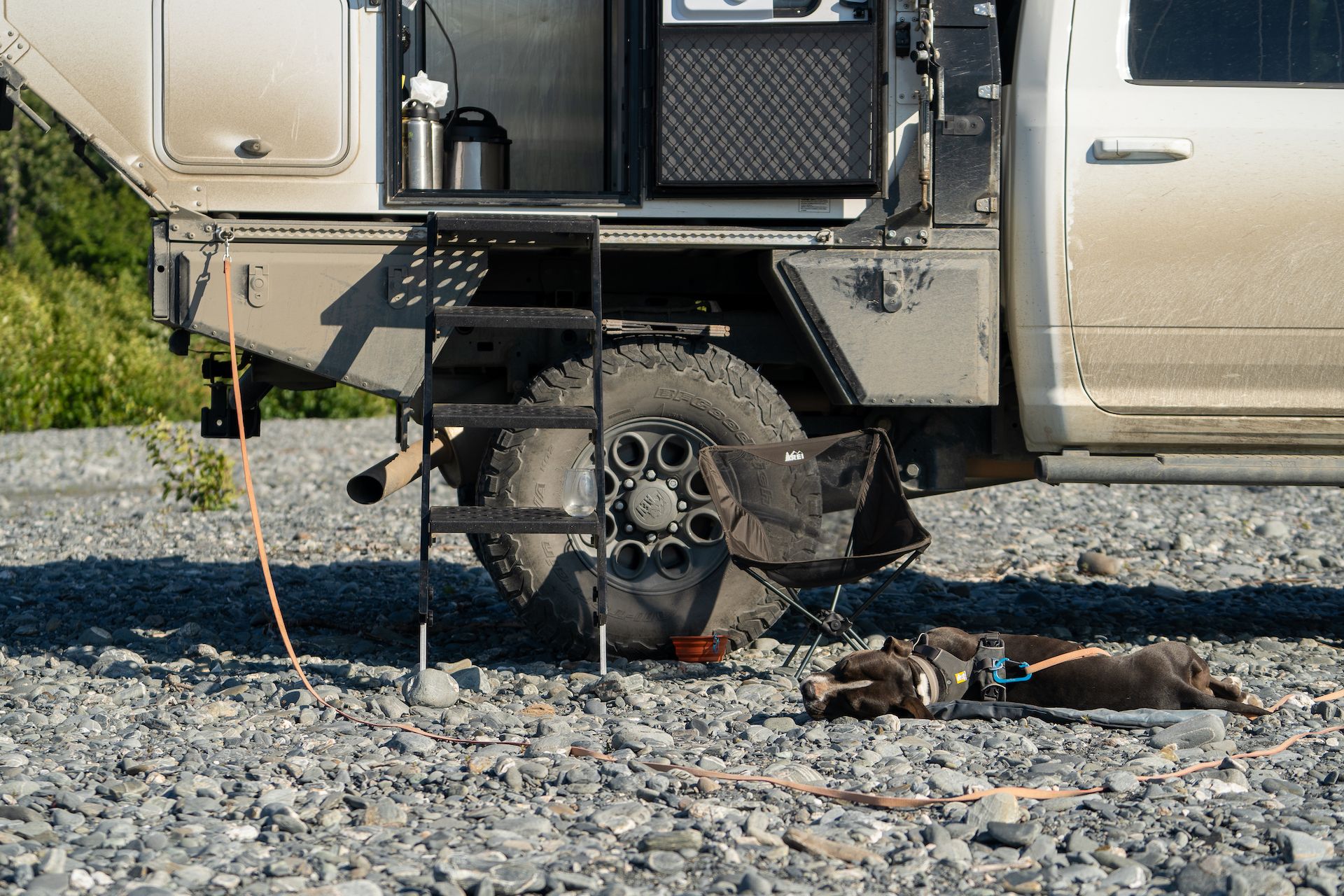 Margo needs some rest too
I am planning to go to Anchorage on Tuesday to run some errands, restock on food, service the truck and change the oil while Kuan is taking a few days to rest at our friends in Salt Lake City.
She will arrive in Anchorage on Wednesday and the next update will be written by the both of us!
---