Overlanding Baja - Week 3
January 2, 2022
The third week was the most relaxing of our trip in Baja so far. We slowed down and enjoyed what Baja is most known to offer: dirt roads, remote beaches, fish tacos, and friends.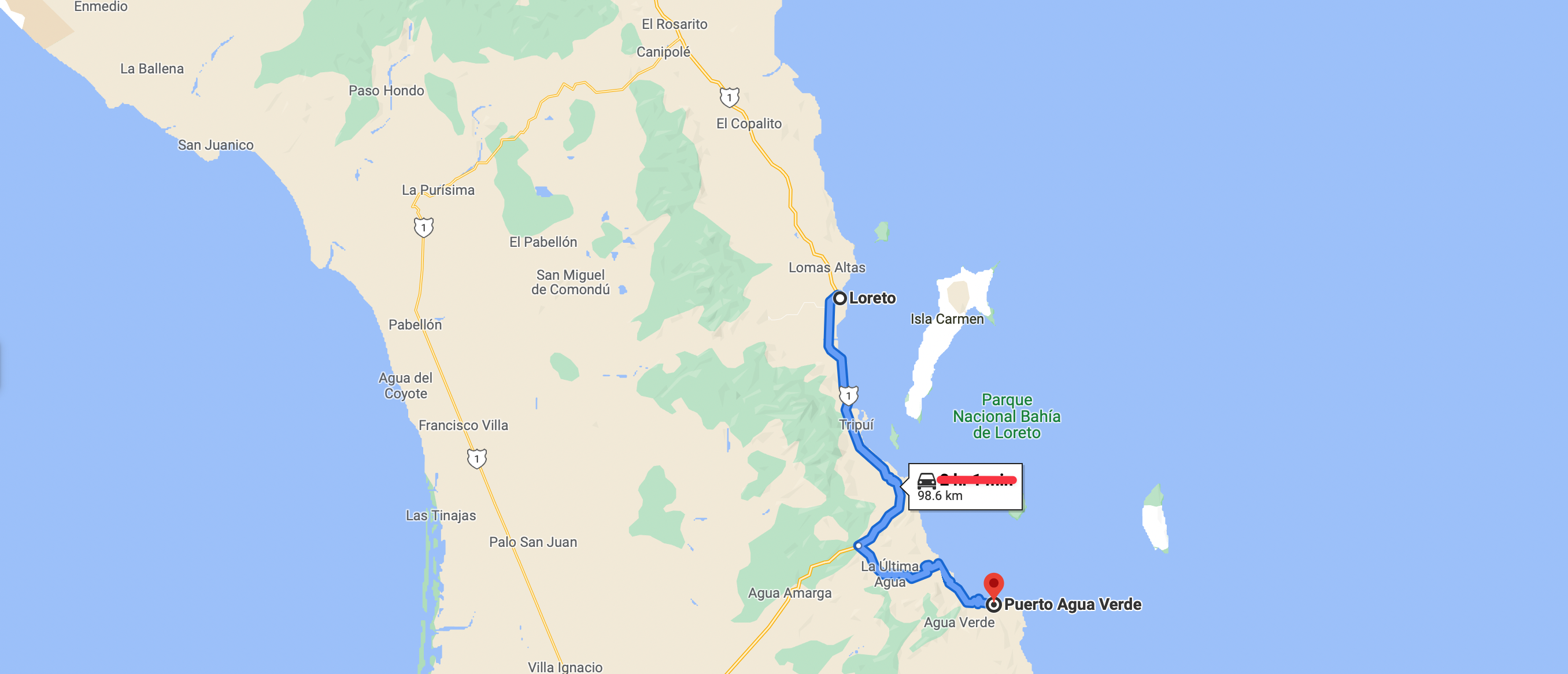 Our route for that third week. Almost no driving!
Monday and Tuesday: Loreto (No Driving)
We spent the first two days of our week in Loreto, a small city by the Sea of Cortez. We liked its low-key vibe and our campground was perfectly located to explore the city on foot.
On Tuesday, we booked a half-day boat tour to the nearby Coronado Island through the owner of the campground, Alberto. At 9am, we boarded the 6-person fishing boat with a Mexican family of four from Tecate. The tour was fantastic: we started by catching a few fishes on the way (Victor caught a Bonito!), stopped by a seal colony, and finally landed on a beautiful white sandy beach where the captain of our boat prepared some sashimi with our freshly caught yellowtail. We tried our best to communicate with the Mexican family, who were in Loreto for a week-long vacation. We exchanged broken English and Spanish back and forth, and were able to exchange quite a bit with the help of hand gestures and facial expressions.
Upon our return to the campground, we ran into Will and Beth, an American-Canadian couple whom we met at Los Cocos the week prior. They had lived in Australia in the last 5 years before they sold everything and bought a truck camper to travel the Pan-American Highway during their year-long sabbatical. We went out for dinner together, and after a few margaritas, we decided it would be fun to spend the next few days traveling together to another beach, called Agua Verde, south of Loreto.
Agua Verde is a small fishing community far from the highway and is only accessible by boat or via a long dirt road: exactly what the doctor recommended!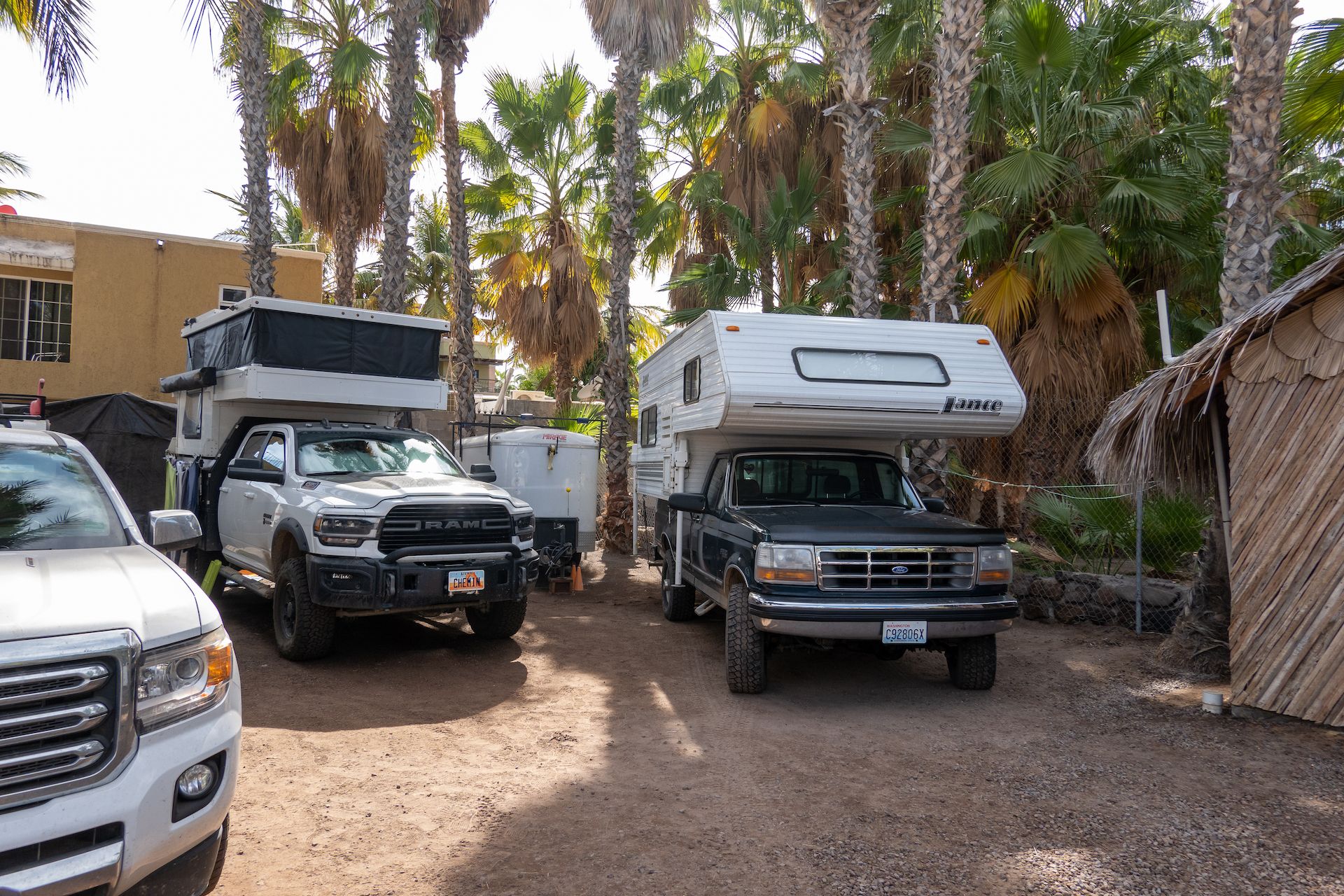 Our truck next to Will and Beth's Ford at the campground in Loreto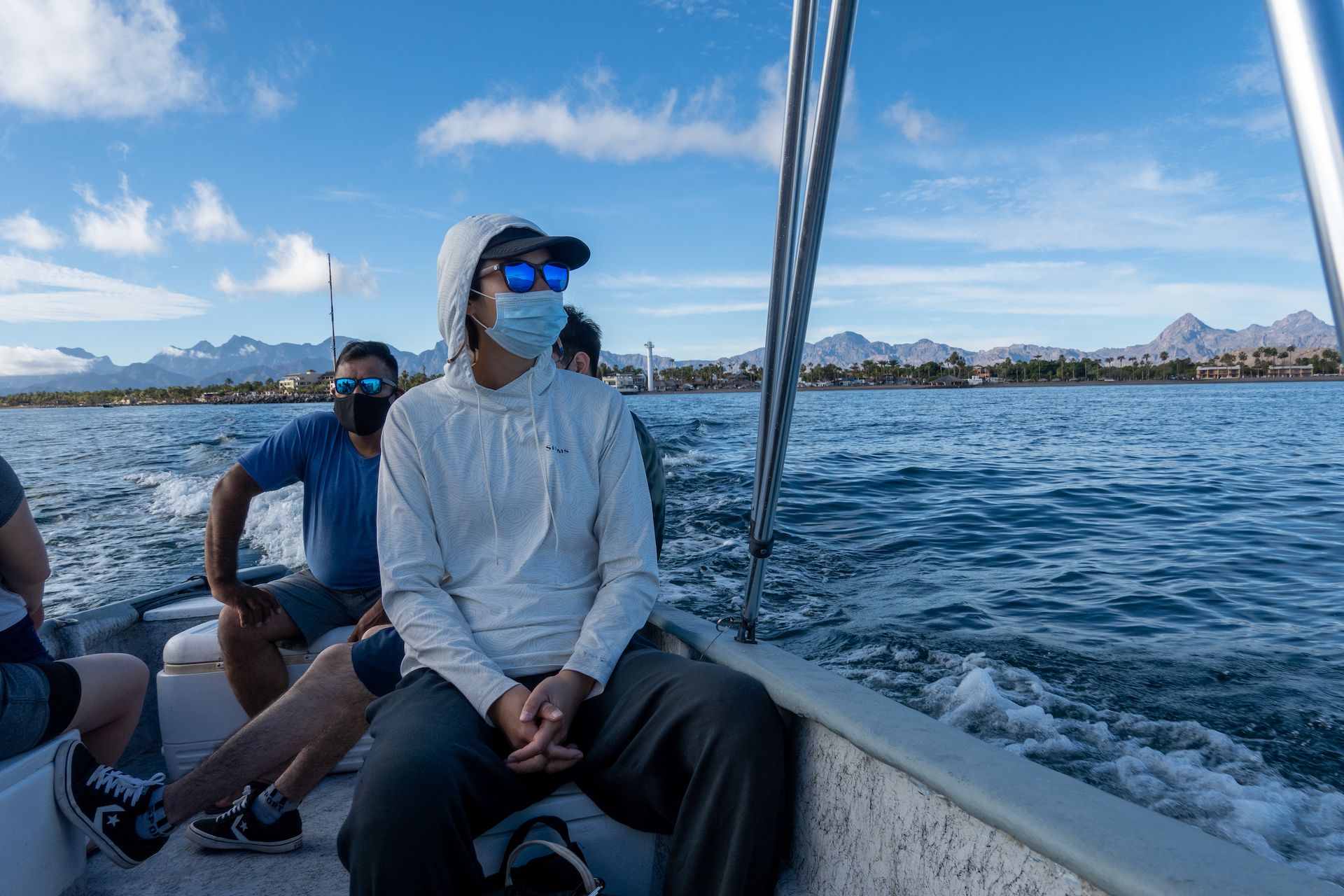 Leaving Loreto on a boat tour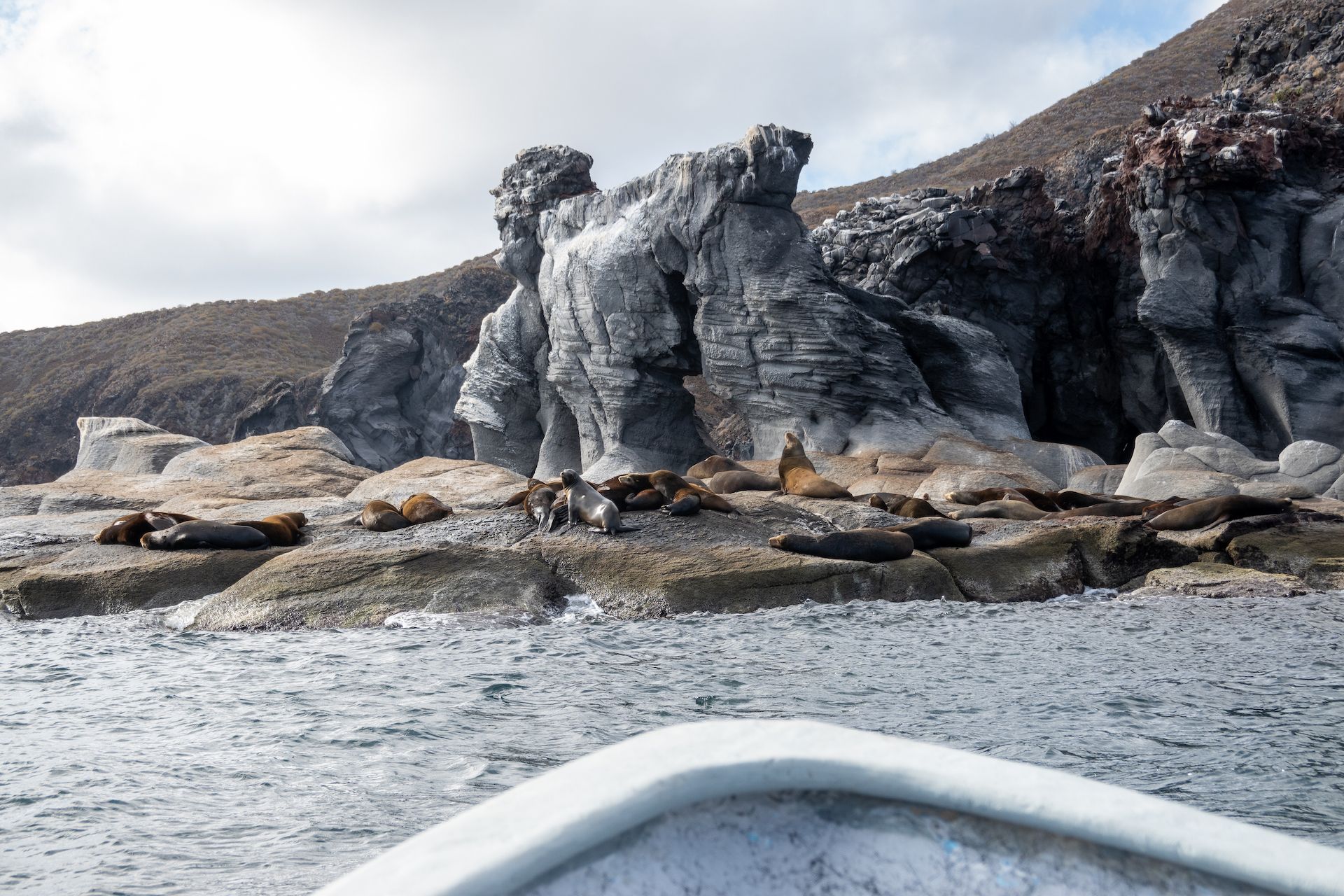 Observing a small seal community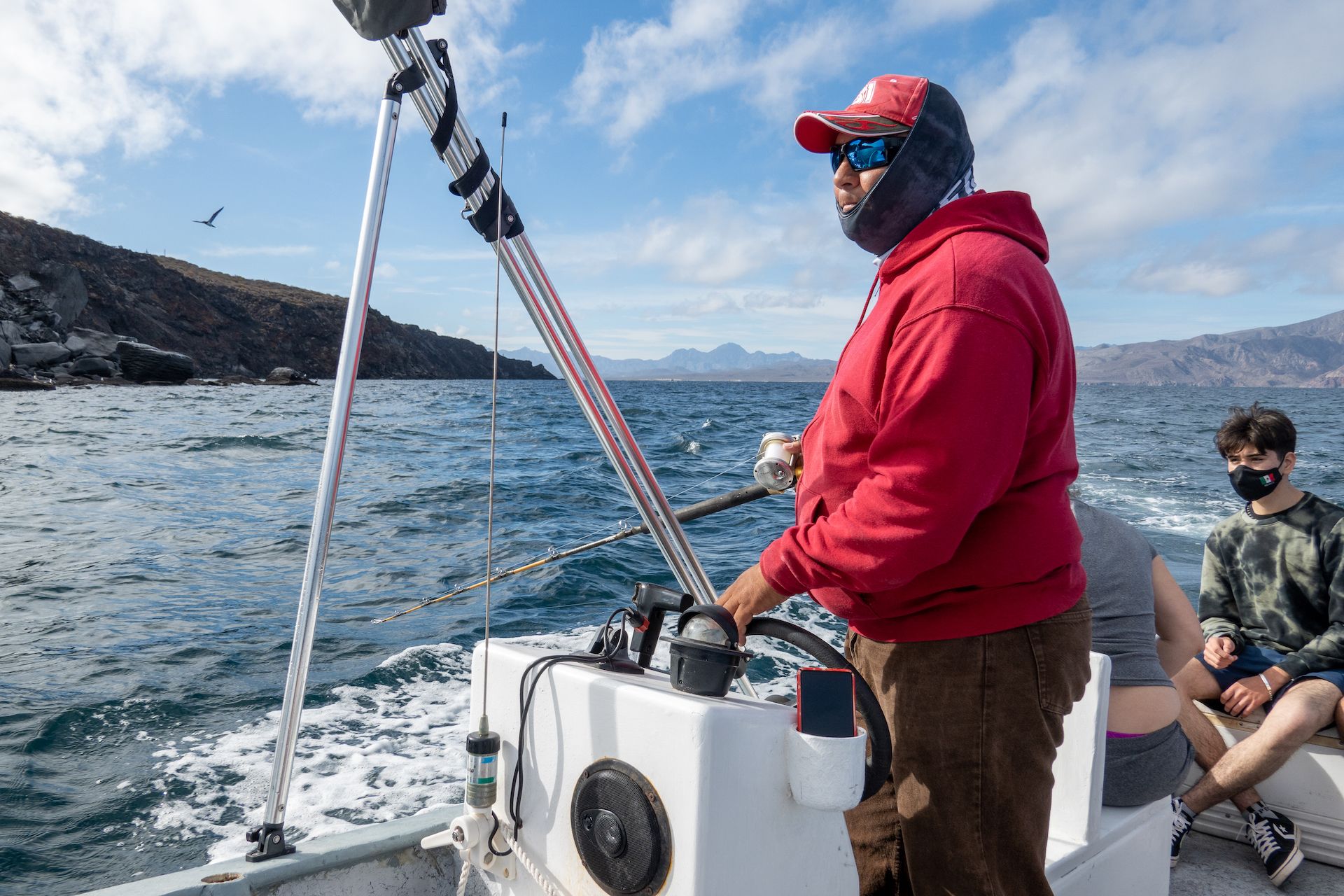 Luis, our captain, fishing and driving at the same time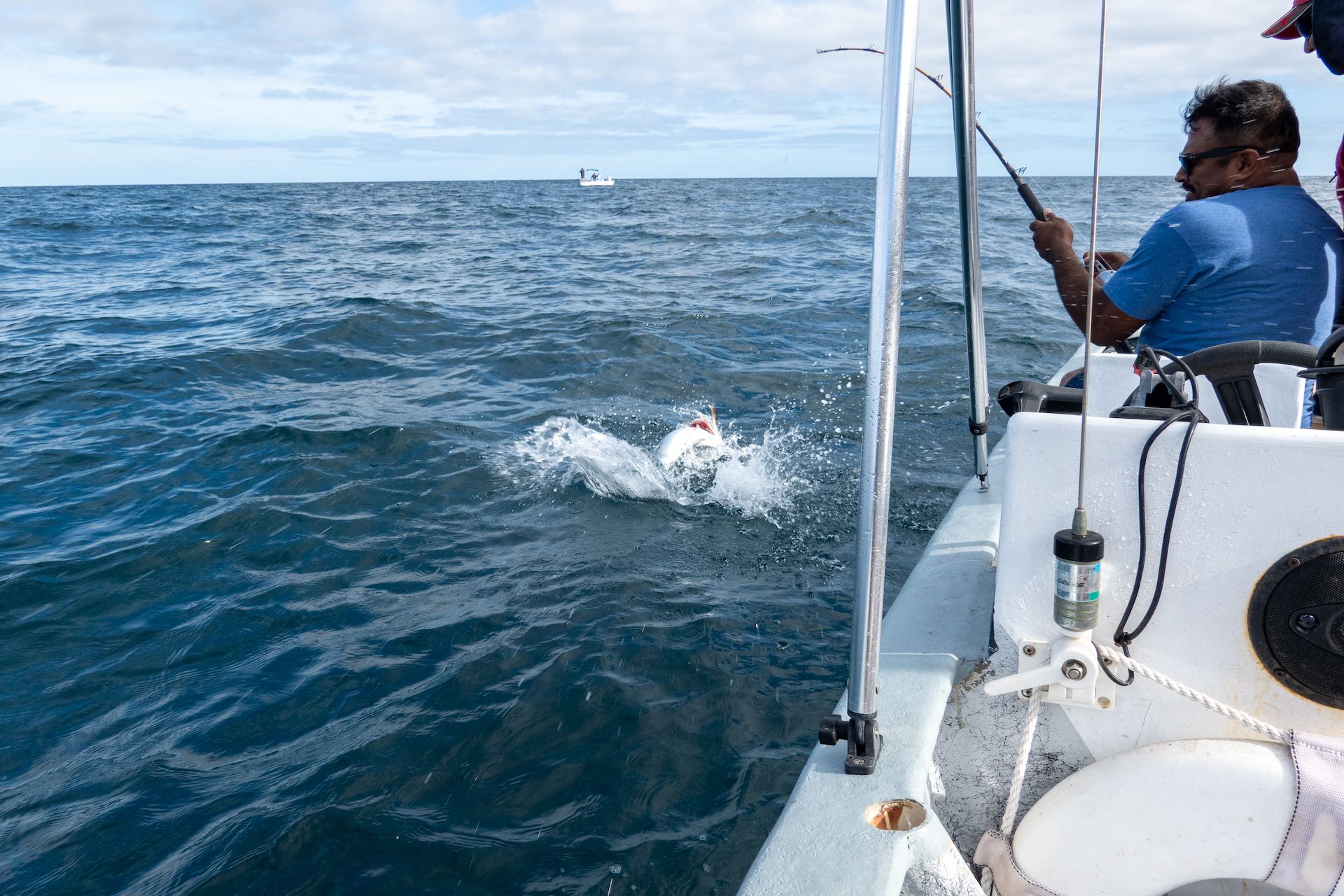 The father of the Mexican family catching a big Yellowtail
Disembarking on Coronado island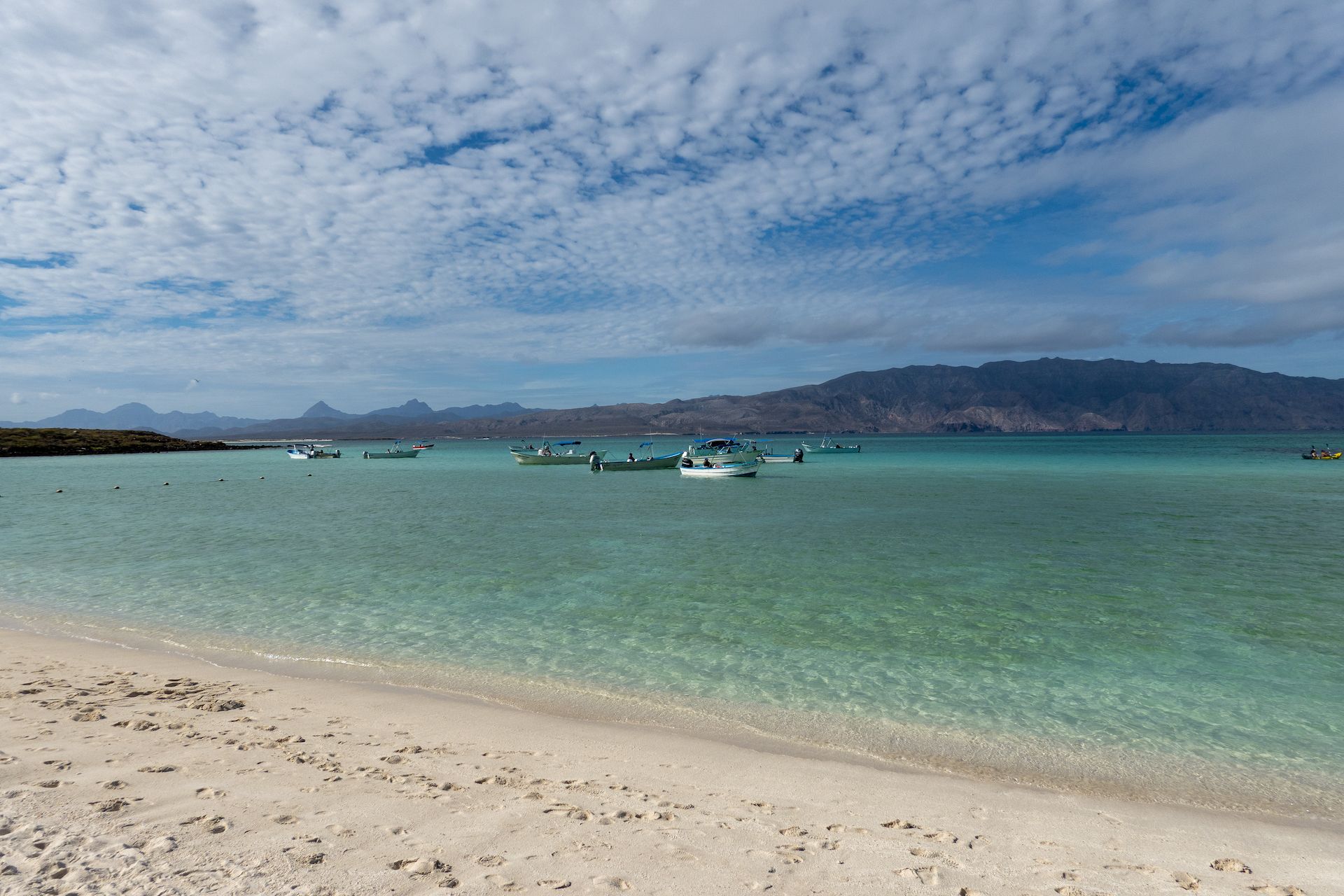 View of the sea from the beach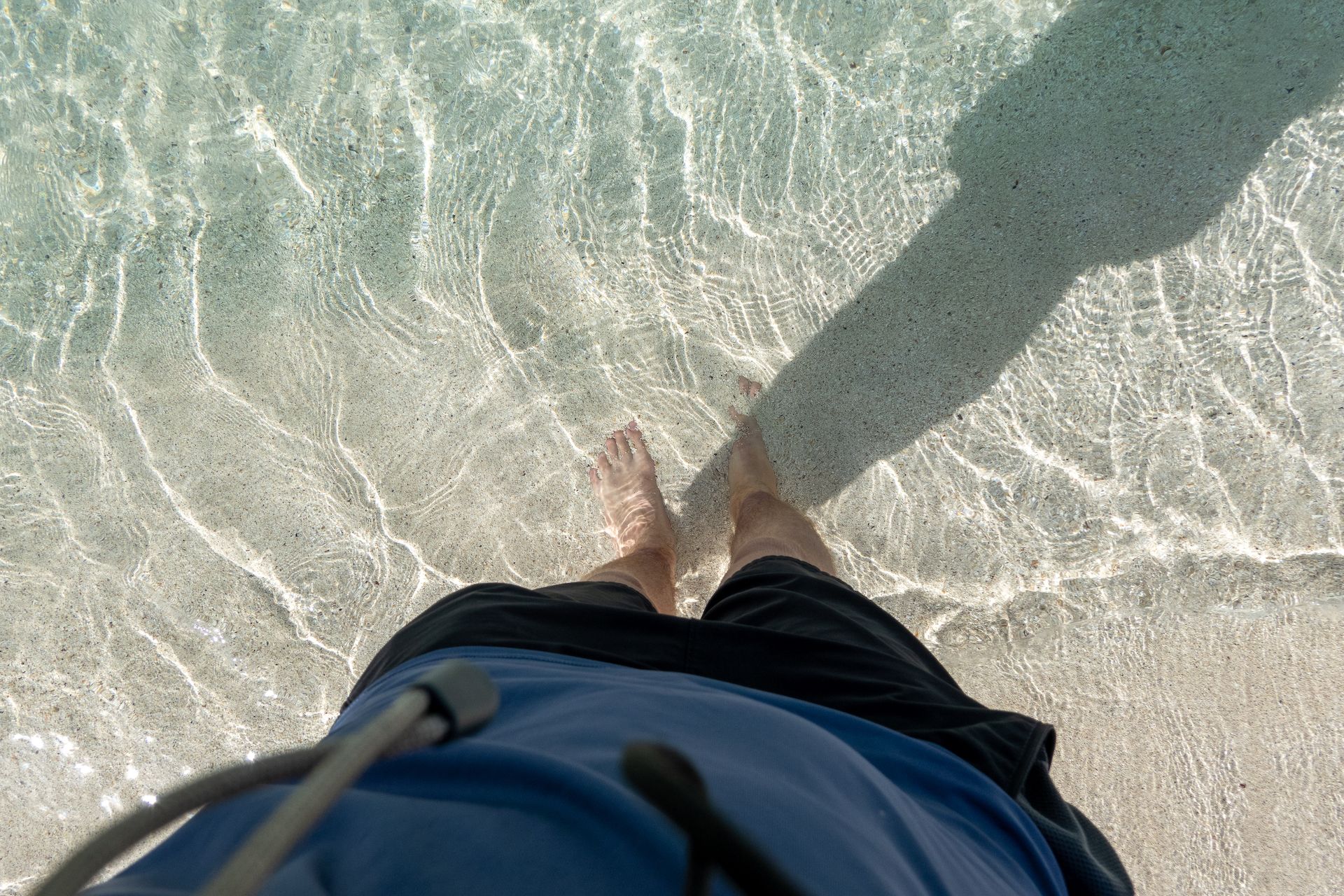 Clear water and white sand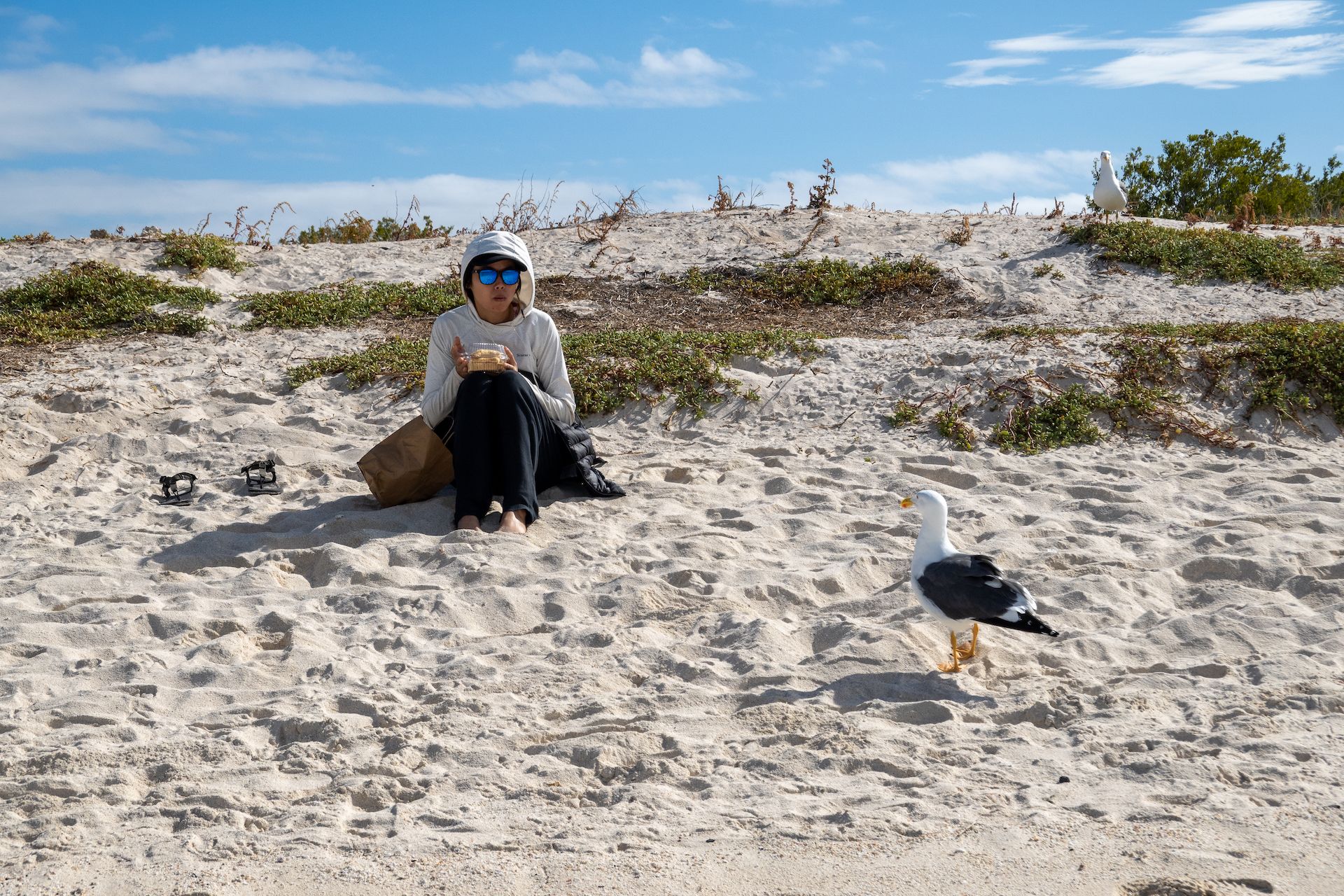 Kuan making friend with the locals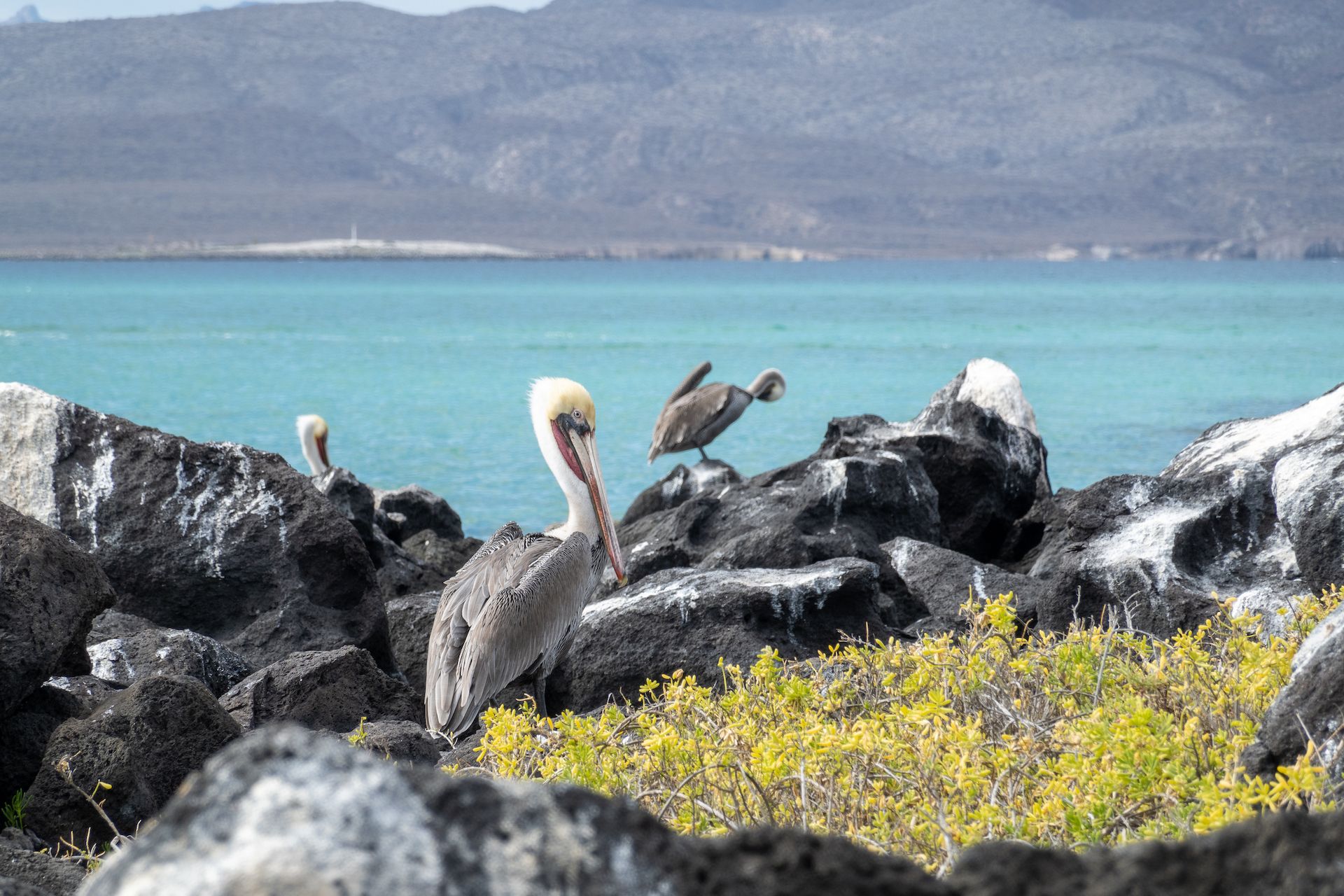 Observing the wildlife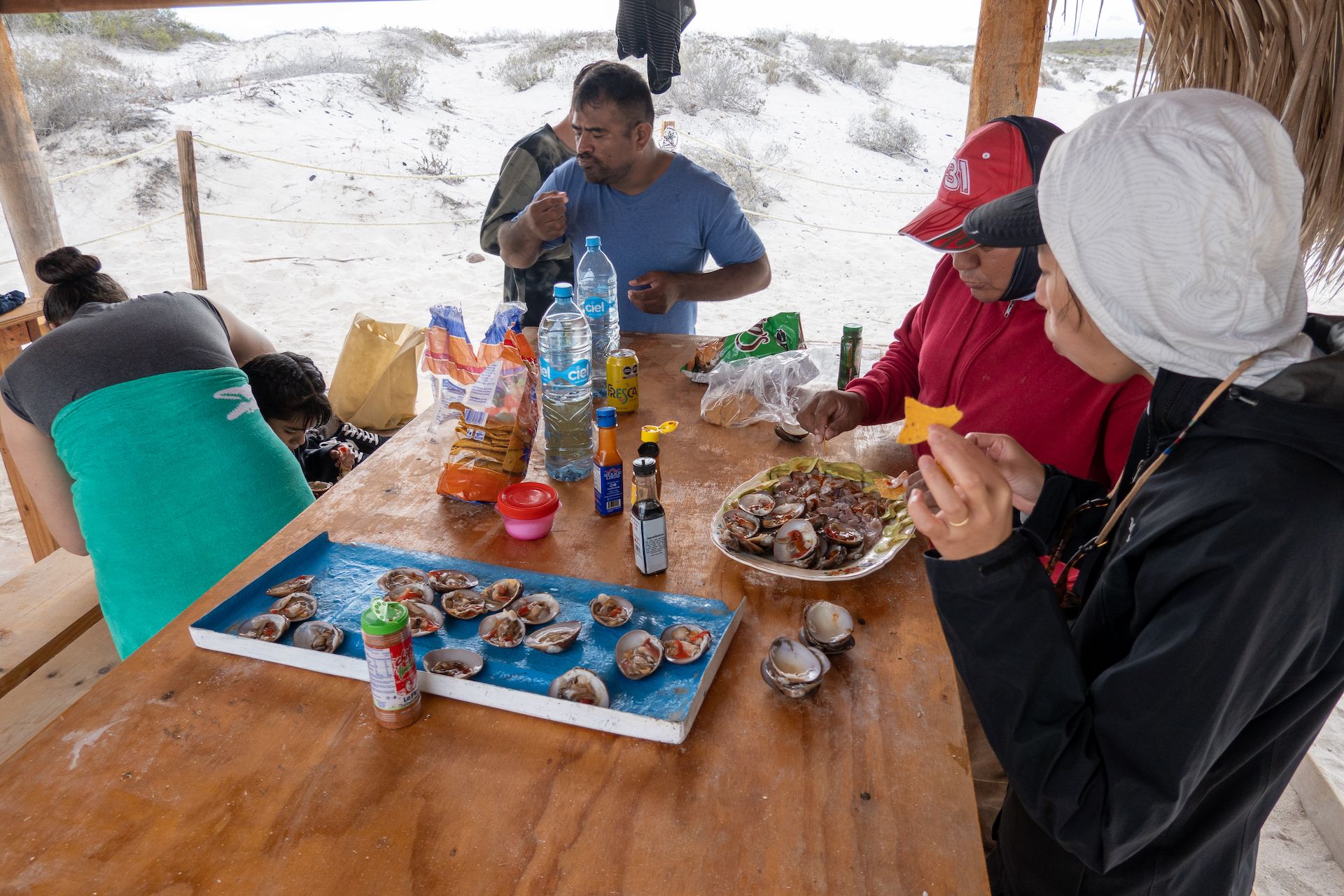 Seafood plater!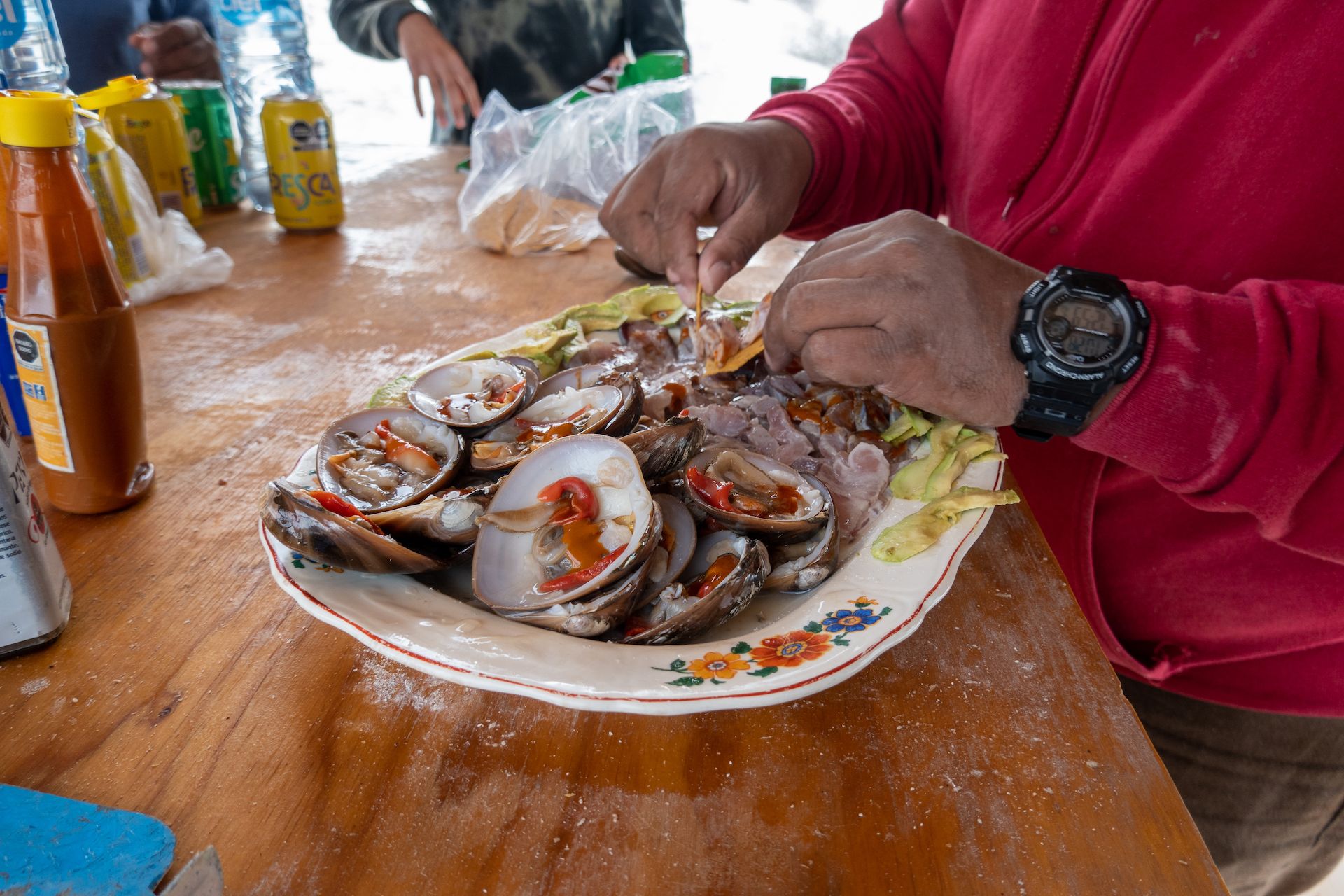 Fresh clams with hot sauce and yellowtail sashimi
Wednesday: Loreto to Agua Verde (3h30 / 100km)
After stocking up on food, water and filling up our gas tanks, we left Loreto and drove south on Mexican 1 until we reached the junction to Agua Verde. We aired down our tires and slowly made our way to the village. The dirt road was long and steep. Our truck didn't have any issues, but it was a bit more challenging for Will and Beth as their camper is not really made to travel off the beaten path.
We arrived in Agua Verde after about 2 hours on the windy dirt road, and were amazed by the view: mountains, rocks, cliffs and blue lagoons in all directions the eyes can see. We were also pleasantly surprised to find other folks we had met the previous week at Los Cocos. Little did we know that we would become a chosen family by the end of the week…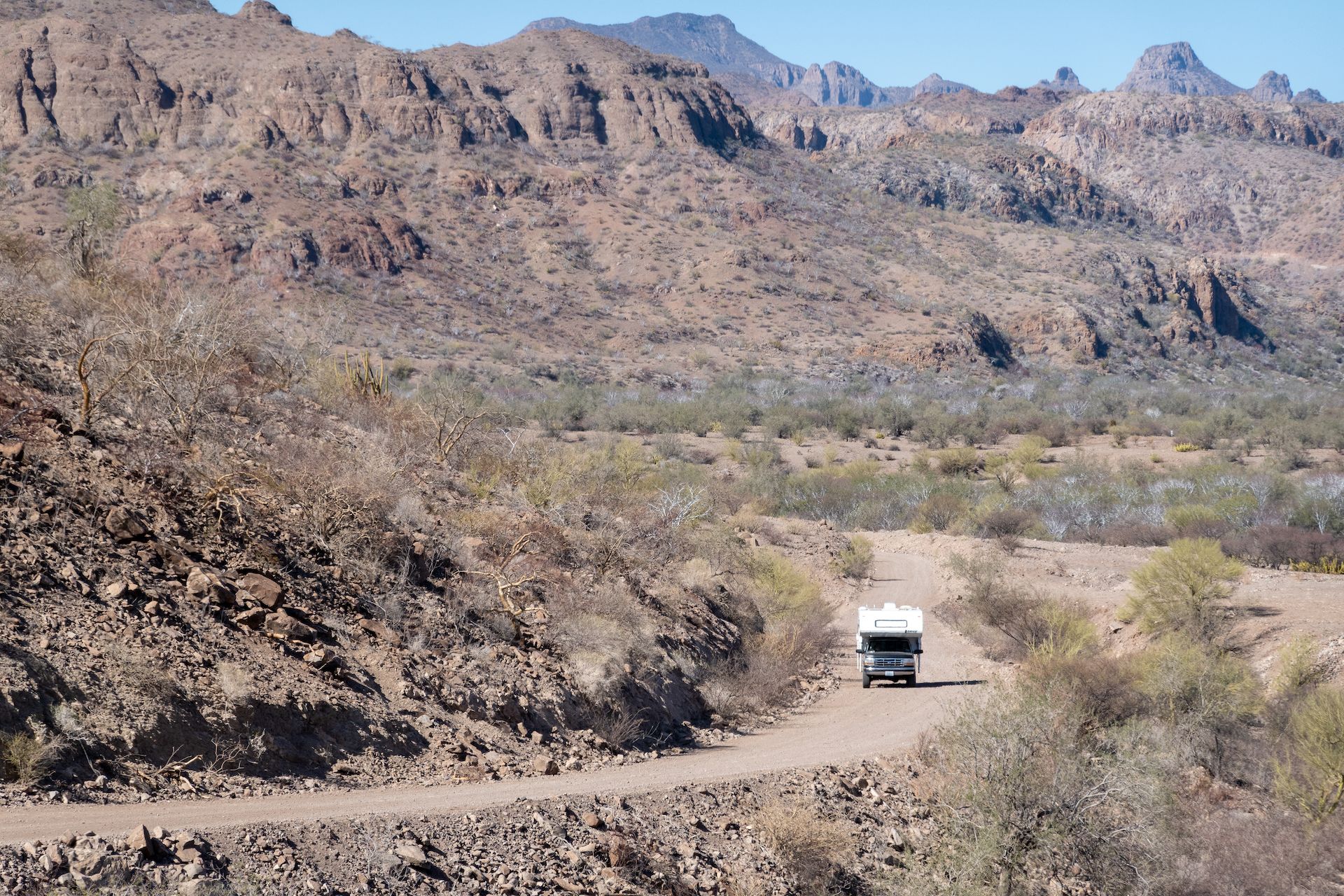 Will, Beth and their beast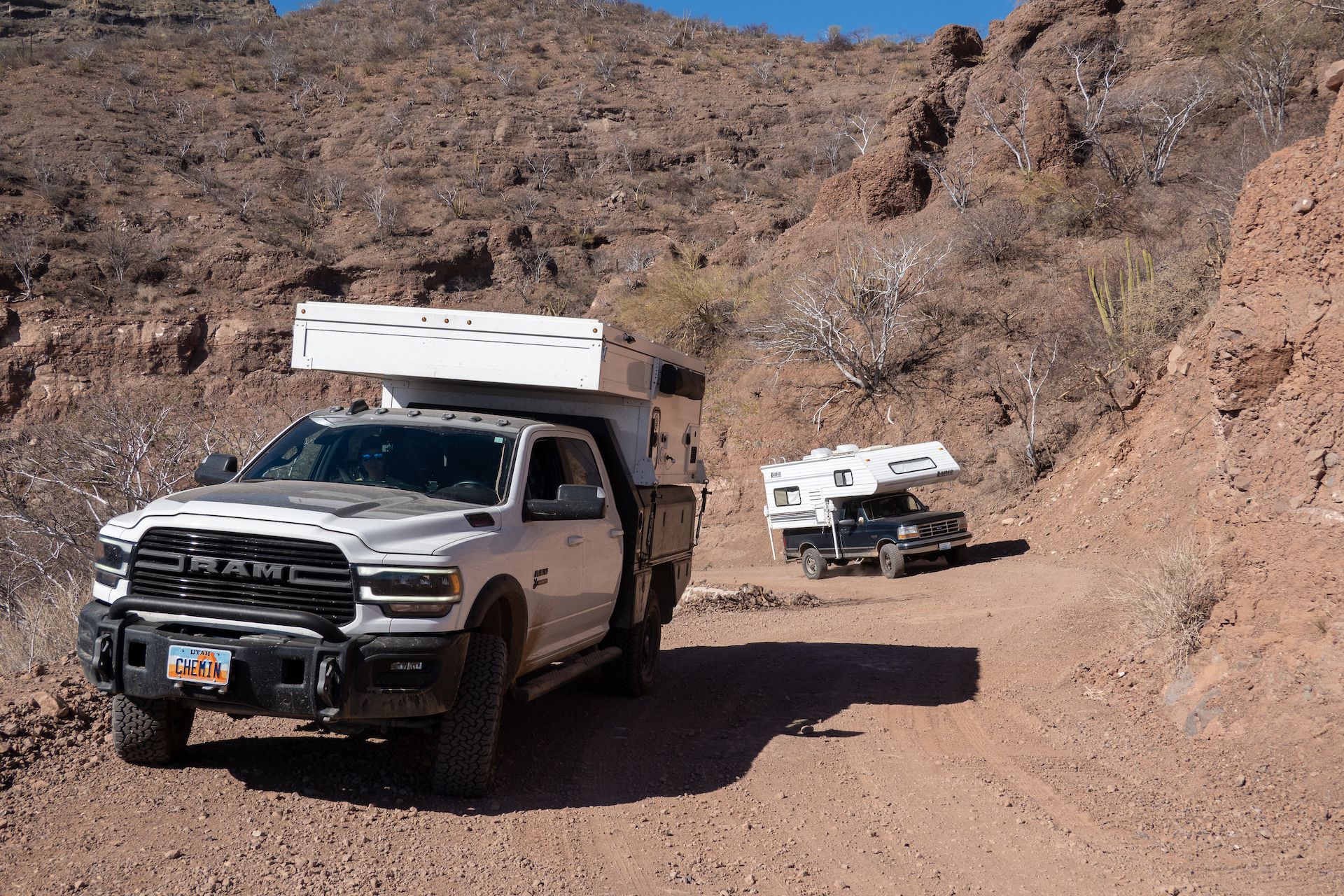 Windy road to Agua Verde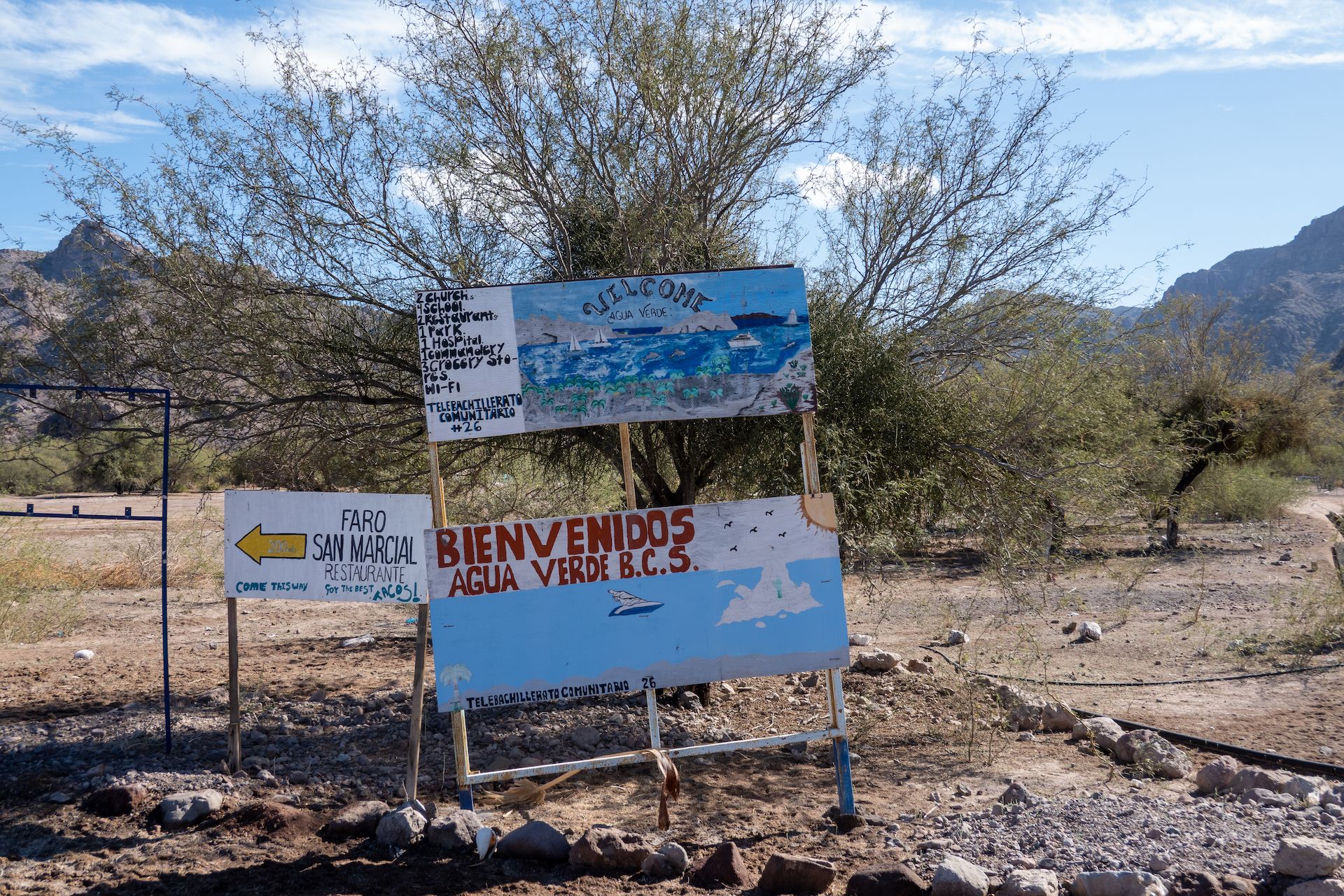 We made it!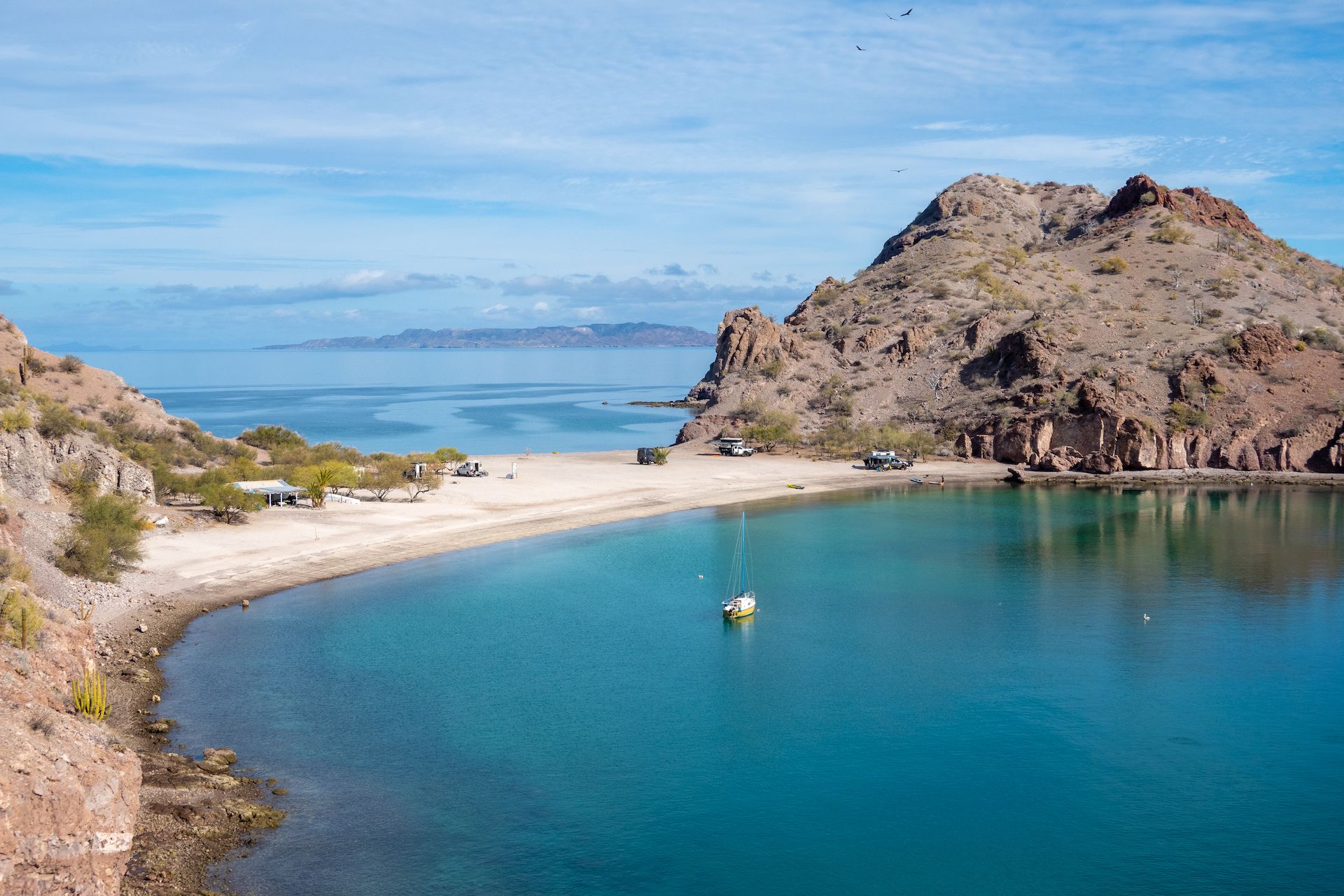 Our little piece of paradise for the next few days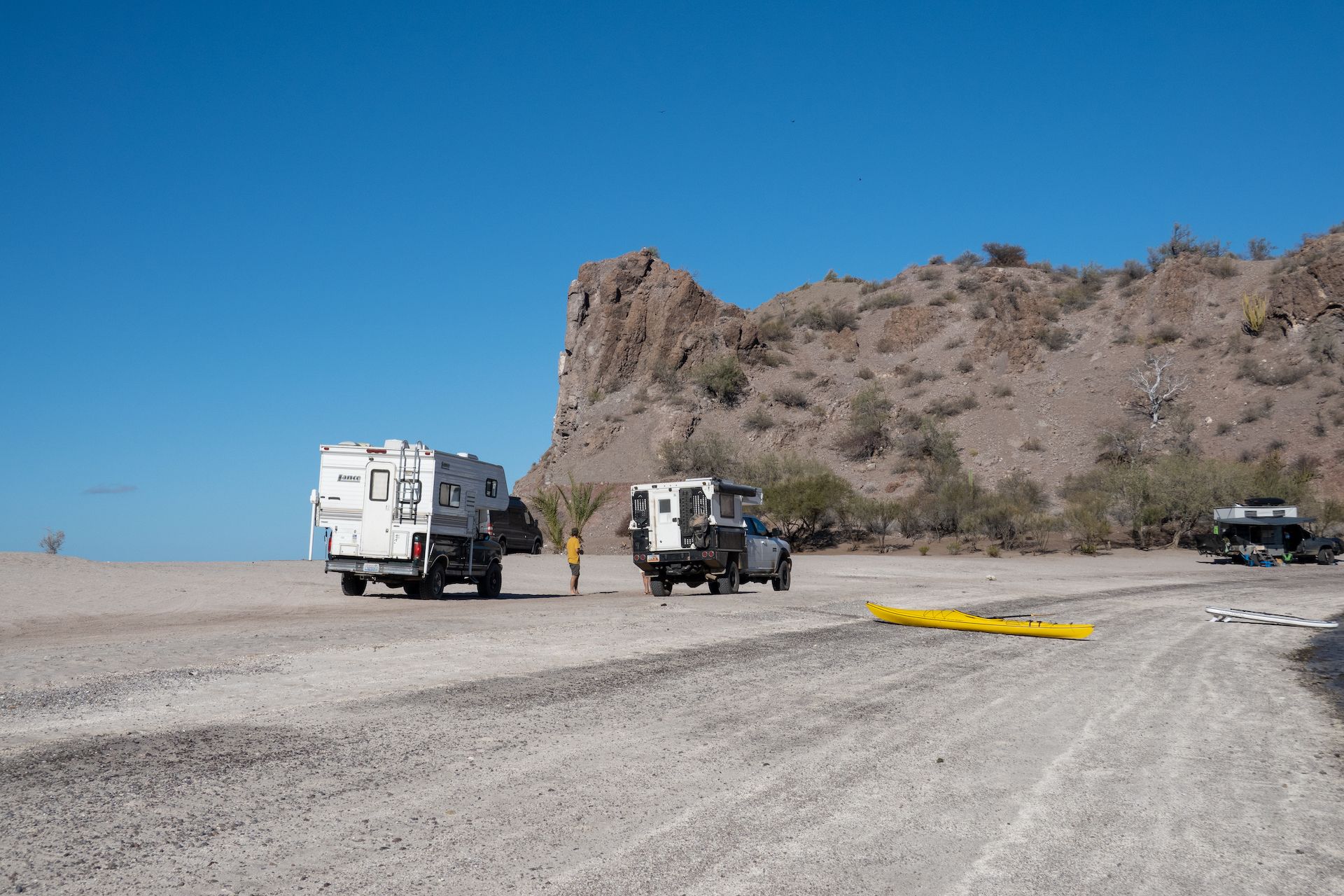 Saying hi to our neighbors and finding a spot to camp
We walked to this restaurant on the other beach at low tide and enjoyed fresh fish tacos.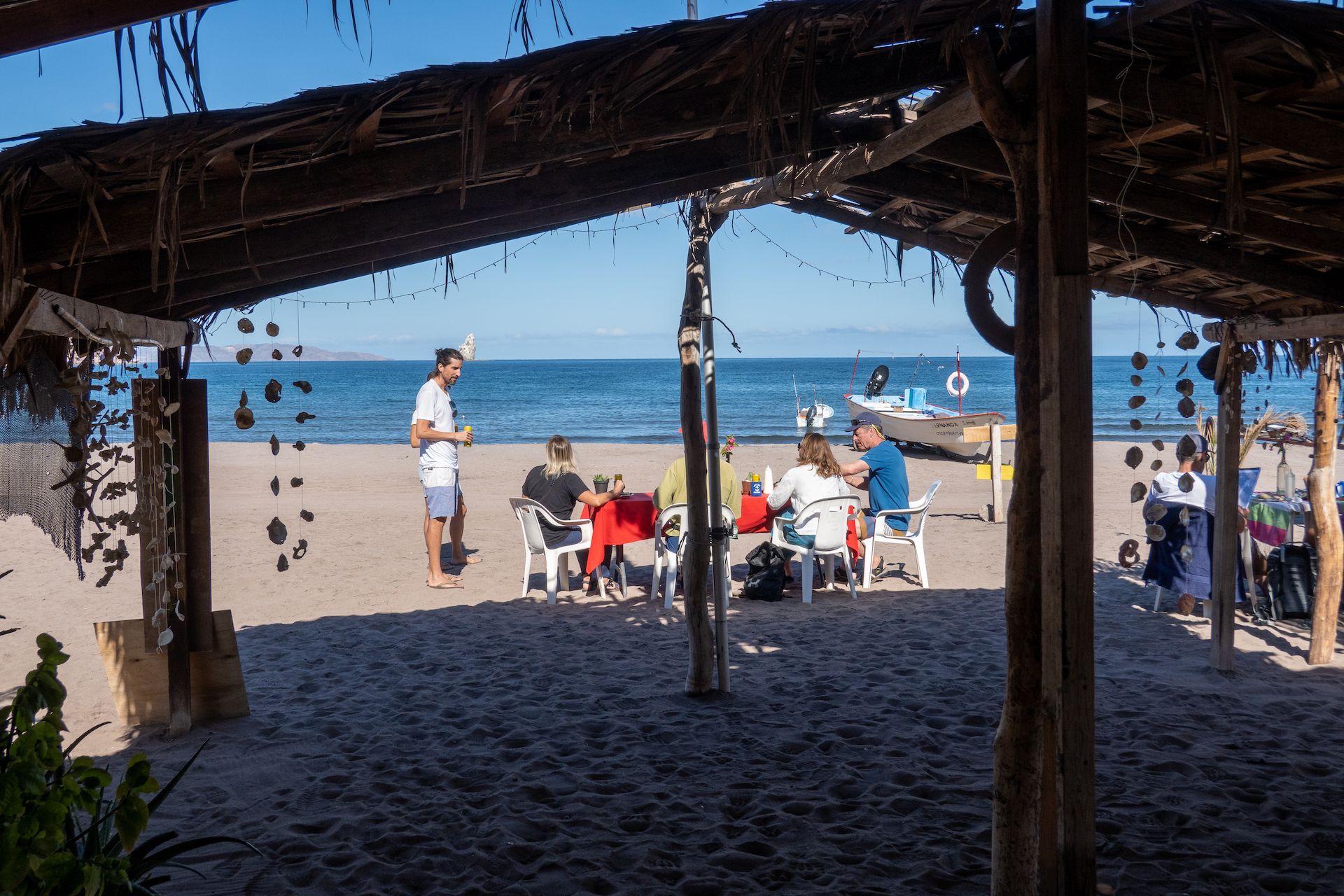 View from the palapa of the restaurant. Will and Beth chatting with the folks that came with their sail boat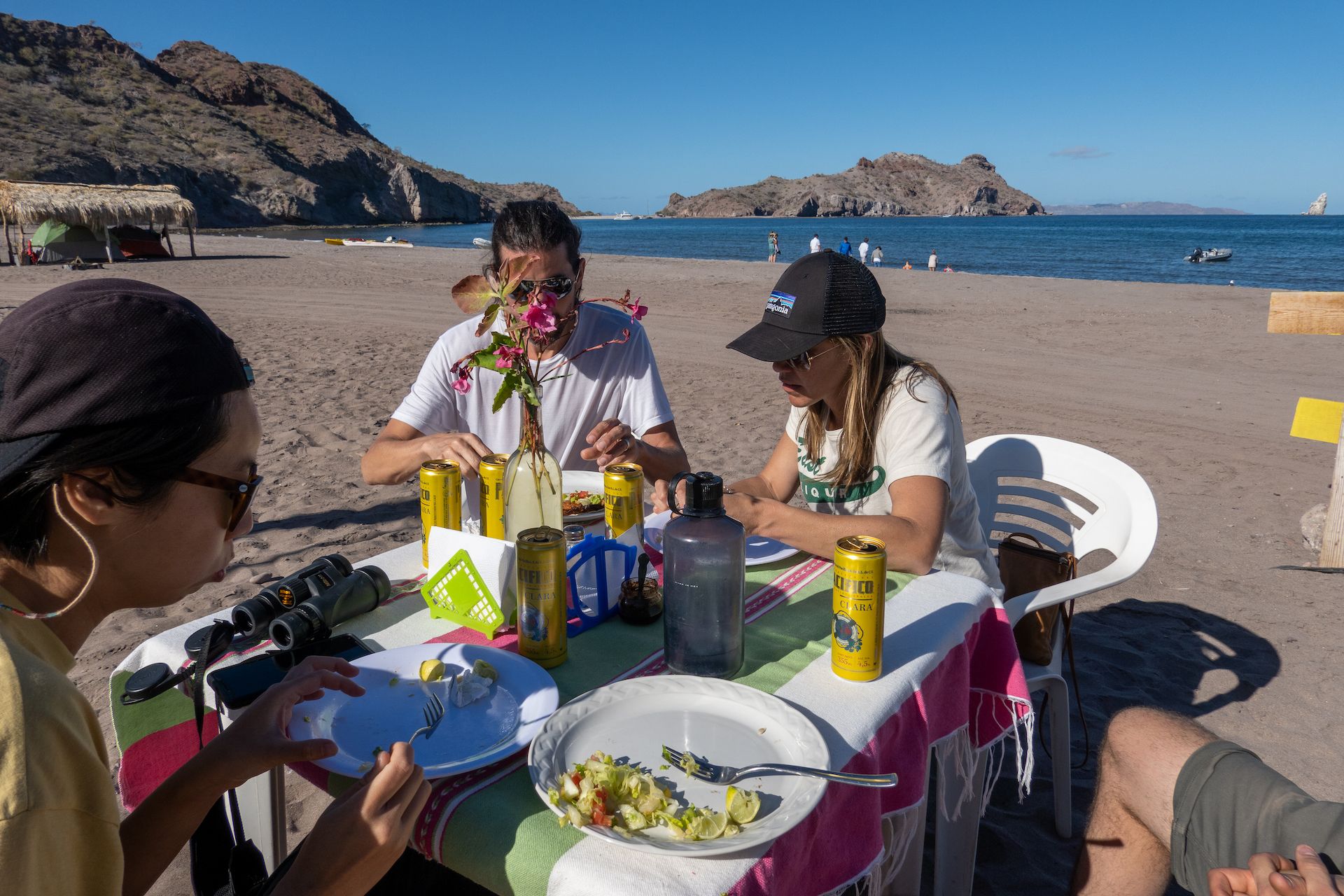 Fresh fish tacos and carne asada tacos (they are actually gone on the picture)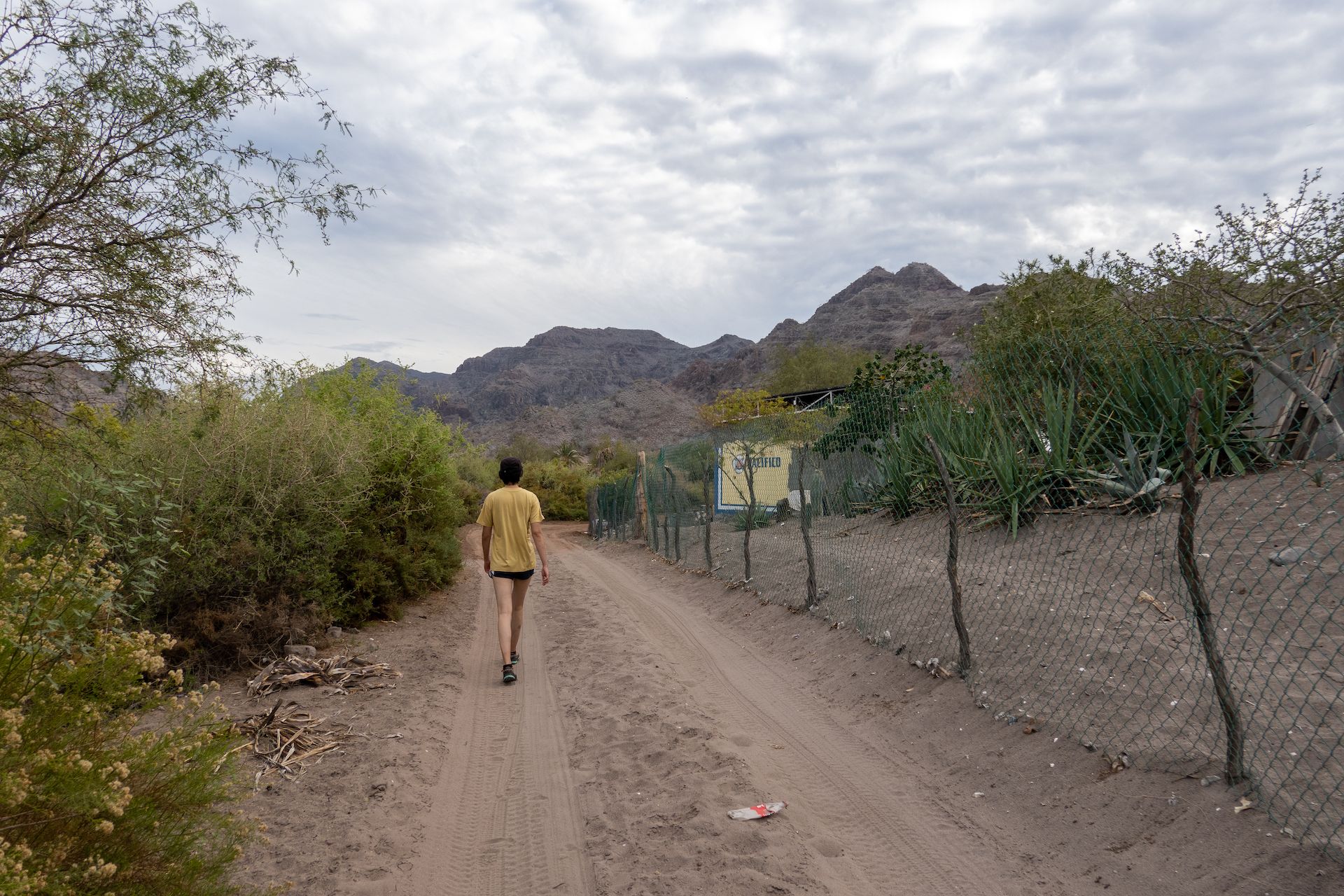 On our way to "the store," the only general store in the village that's well stocked for produce and everyday products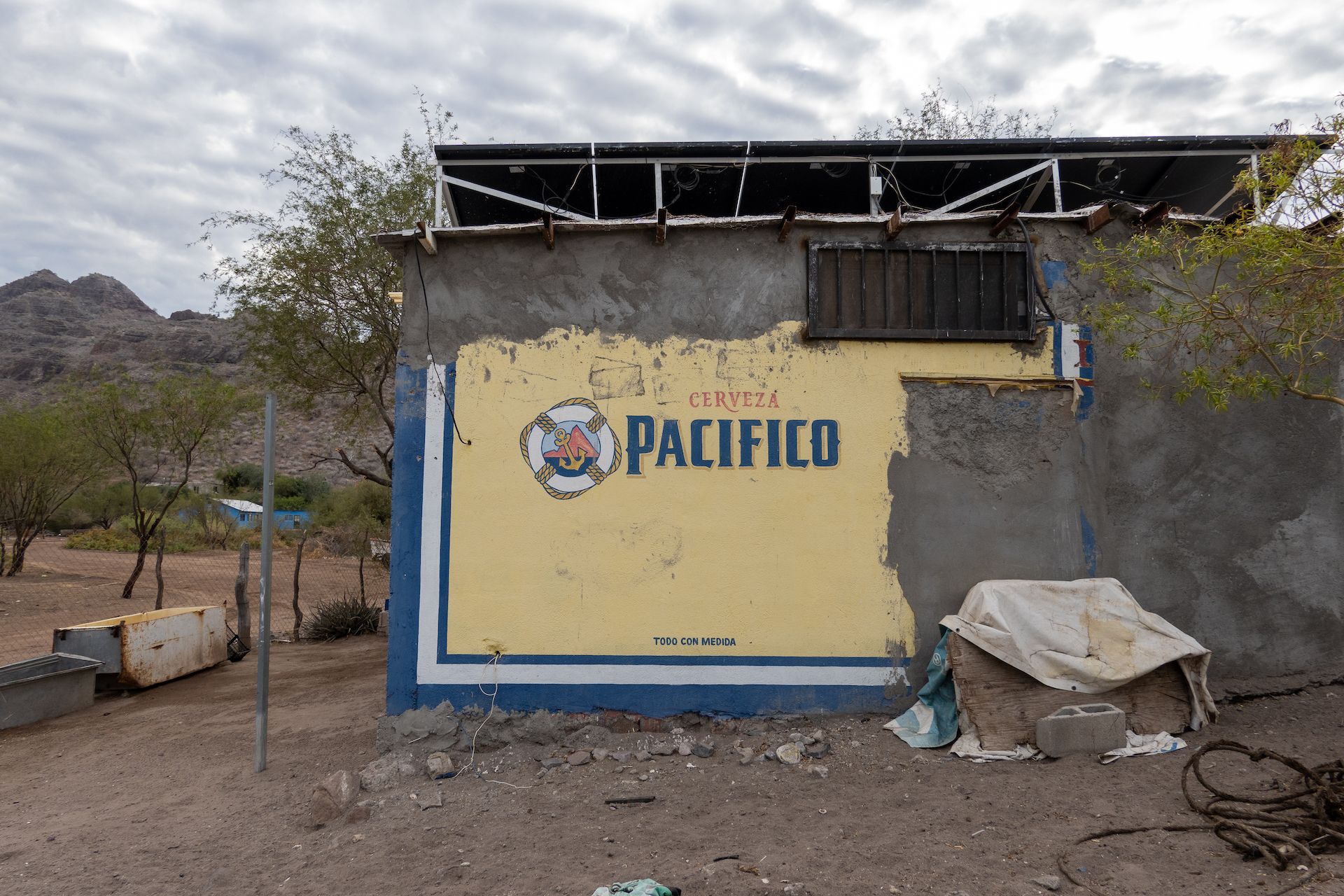 The back of the local store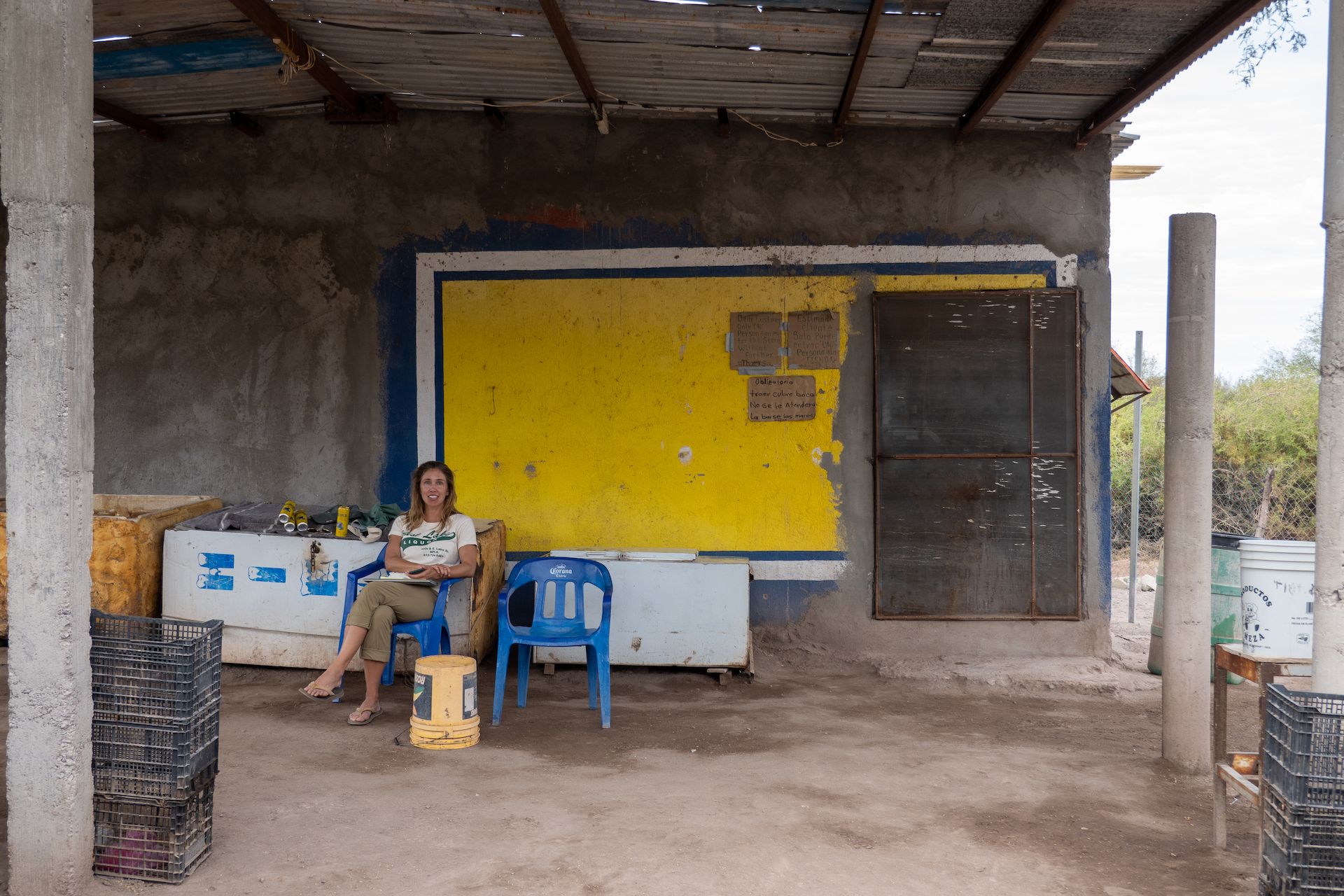 Beth enjoying a cold beer and WiFi (30 pesos/hour) in front of the store
Thursday to Sunday: Agua Verde
We were somewhat planning to stay two nights at Agua Verde, but we loved the place and its people so much that we decided to stay for rest of the week! We kayaked, ran in the nearby mountains, snorkeled, and tide-pooled to observe crabs, sea urchins, star fishes, etc. The evenings were spent around the camp fire with new friends, sharing food, drinks, and tales "à refaire le monde" (This French expression literally meant "remake the world," which we loved, although we didn't know whether an equivalent expression in English exists). The best part was to not have internet connectivity. It felt so good to not worry about anything — like in a summer camp but with booze!
Saturday was New Year's Eve, and we asked the owner/chef of the restaurant on the other beach if she could cook us a buffet, and she gladly agreed for 200 pesos ($10) per person. Everyone on the beach was in, so the 11 of us cheered over fresh tortillas, fried fish, chicken mole, mixed bean soup, fried rice, and margaritas.
When the dinner was over, we walked back to our beach with headlamps and windbreakers, and promptly fell asleep at 9pm. It was a NYE to remember.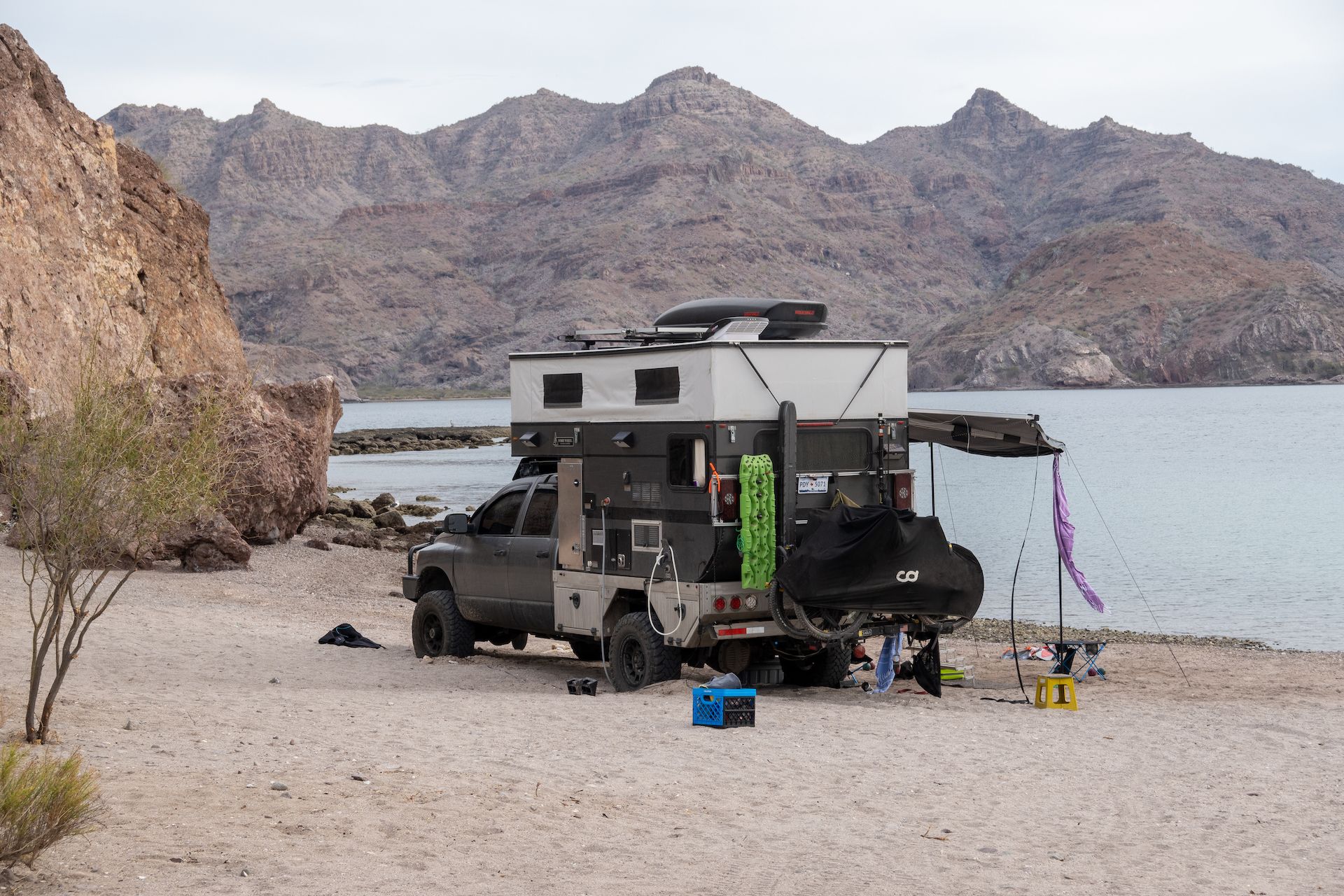 The rig of Chris, Cheryl, and their daughter Eva, Salt Lake City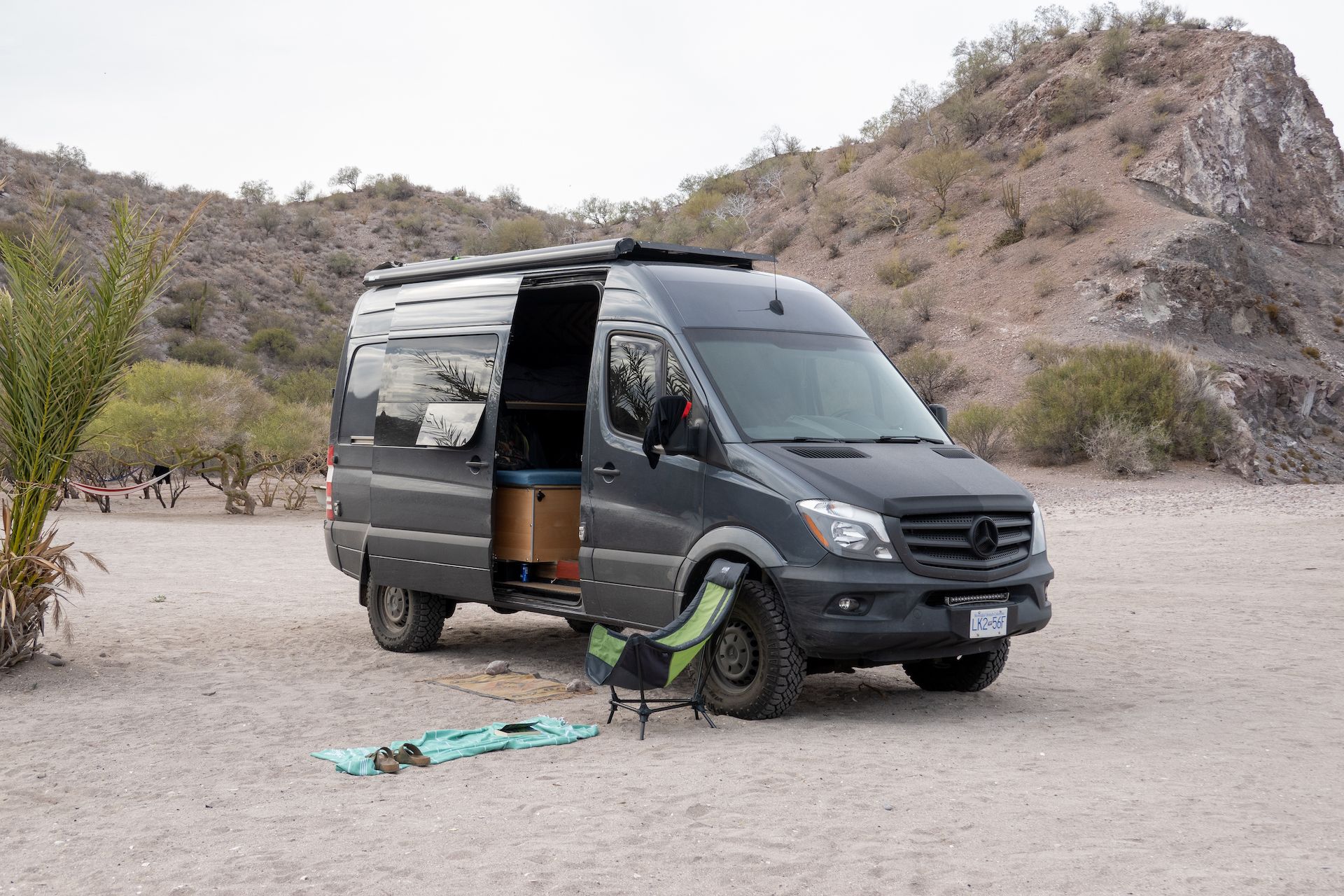 Allie's Sprinter, British Colombia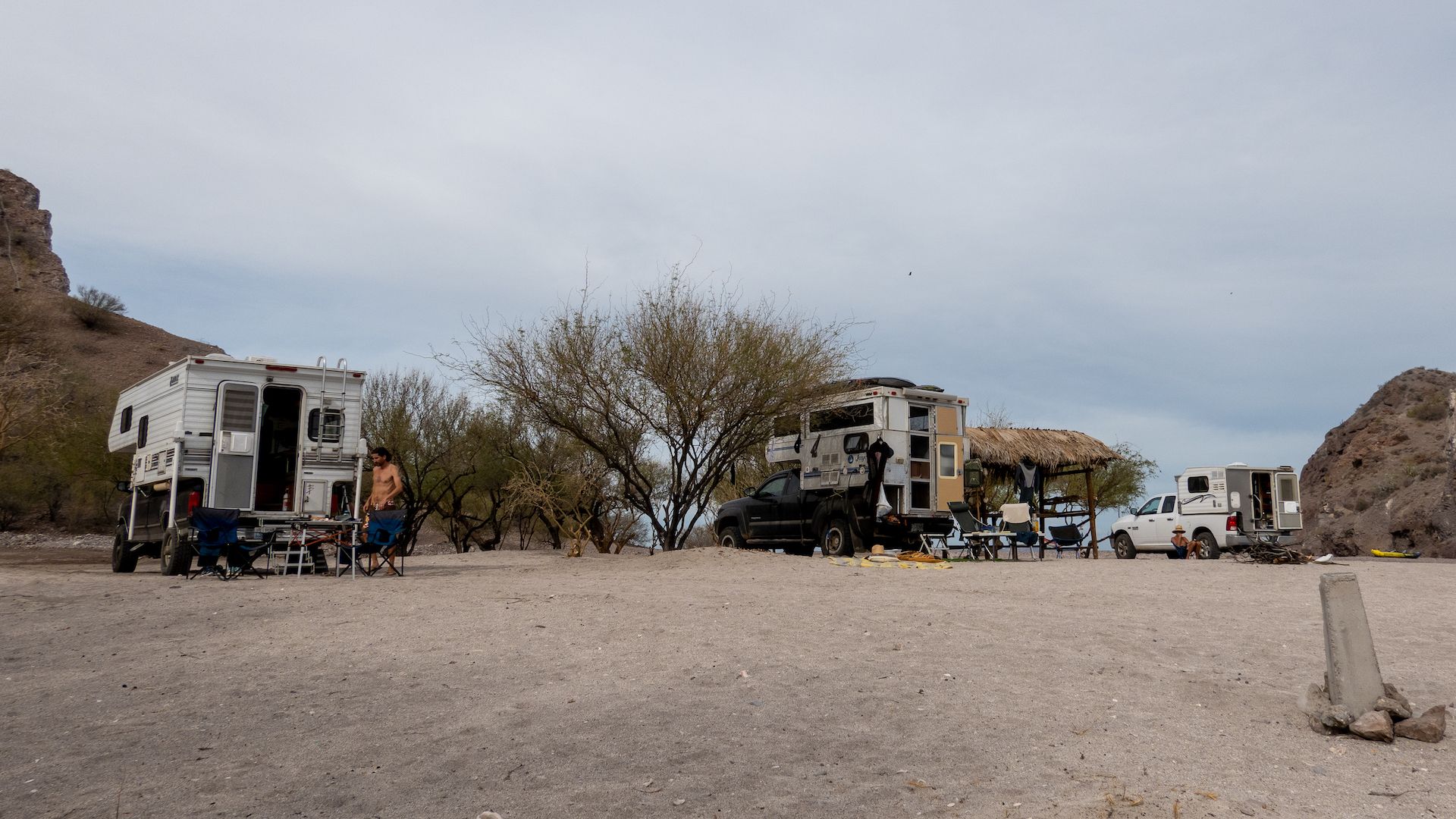 From left to right: Beth & Will, Tristan and Natalia from British Colombia, and François (Tristan's dad) from British Colombia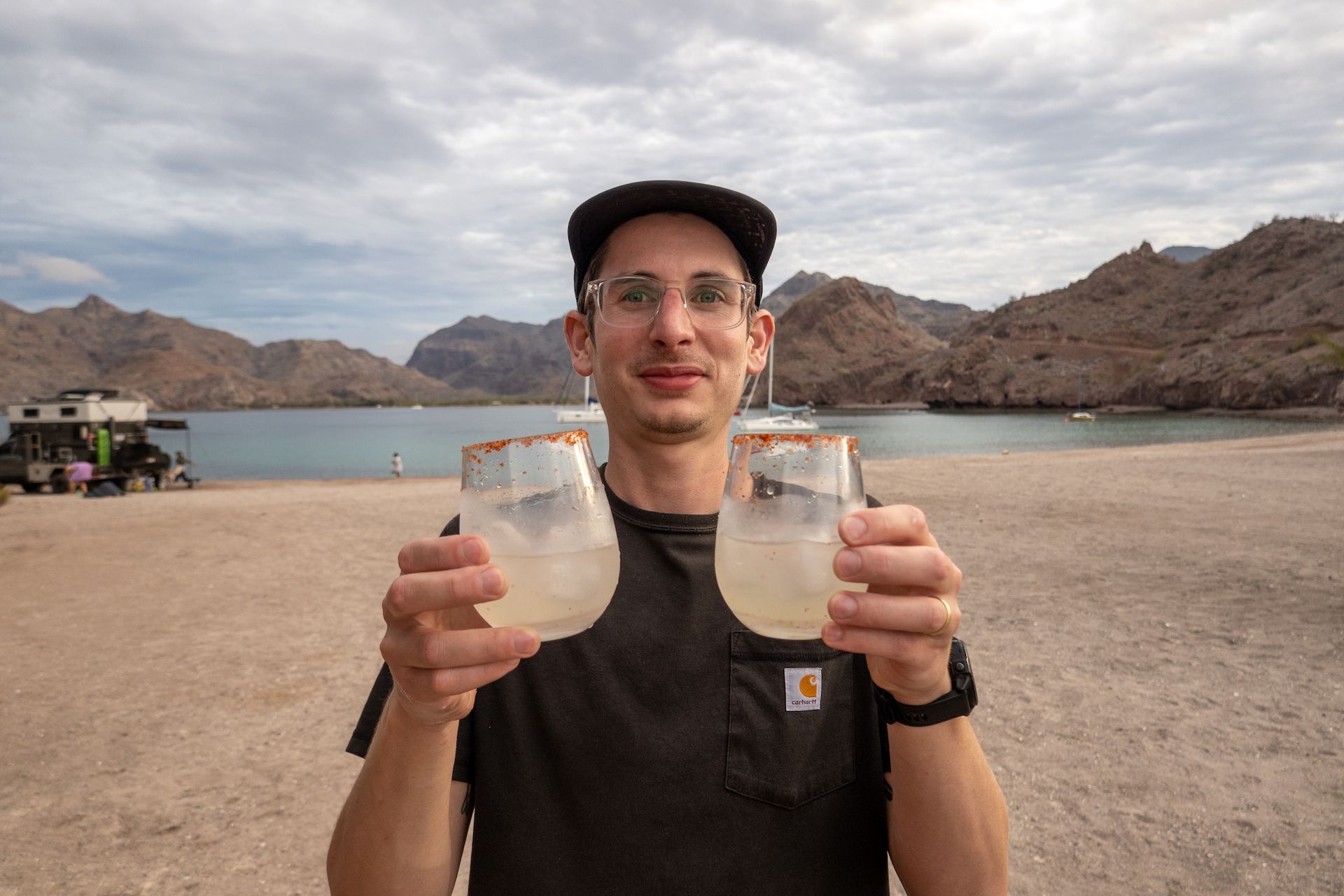 Victor made his first margaritas!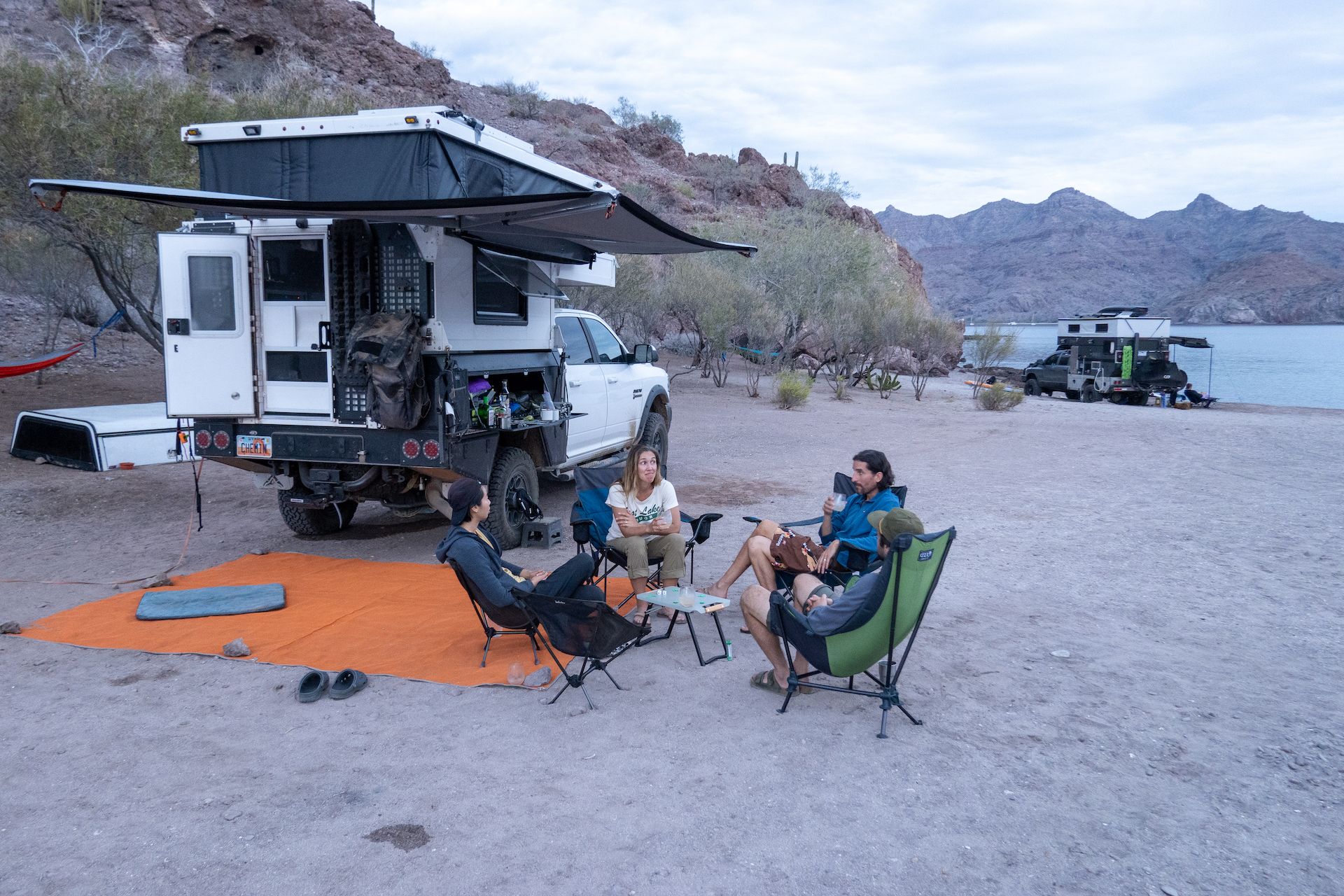 Chatting around camp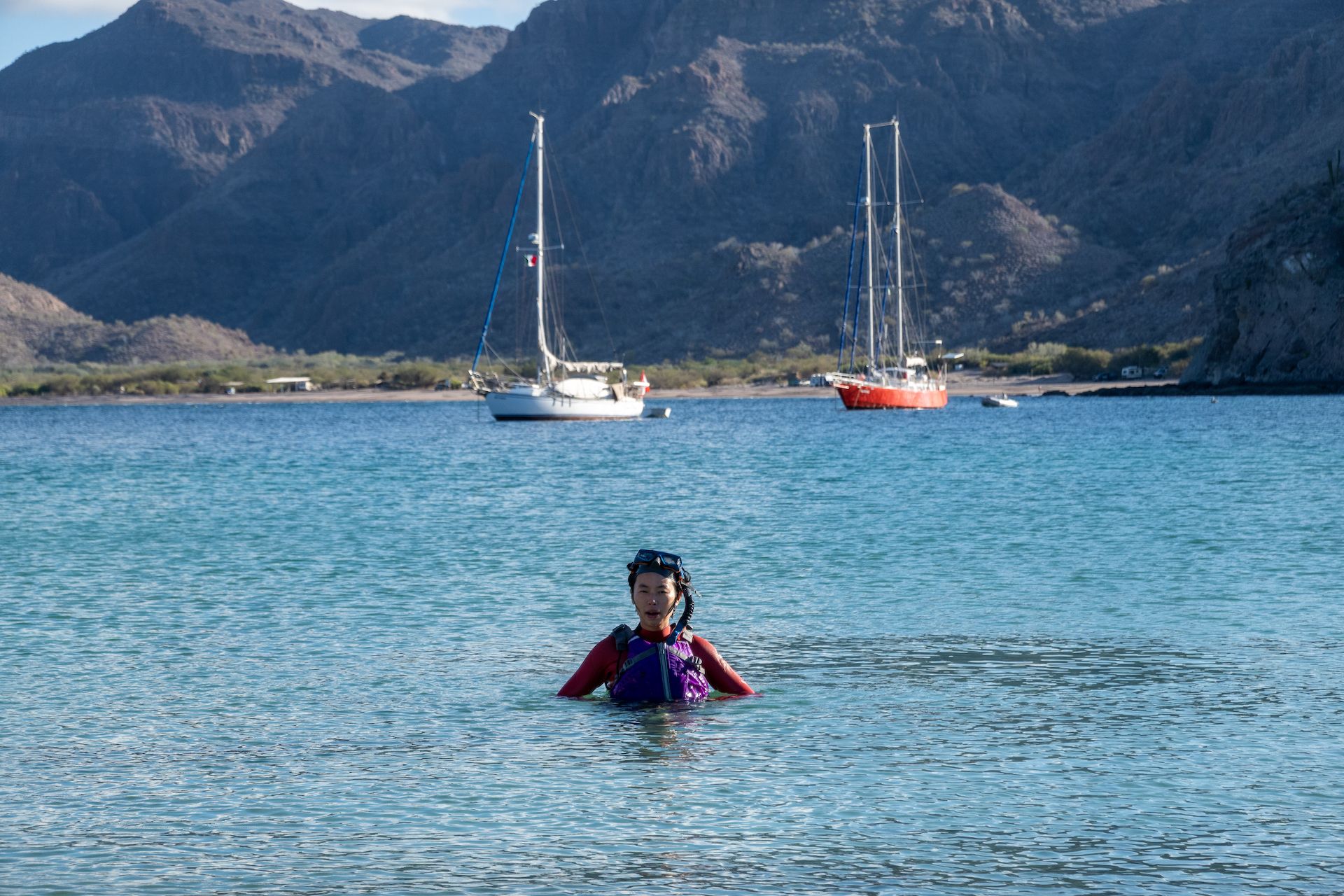 Snorkeling in what Jacques Cousteau called "the aquarium of the world" is pretty fun!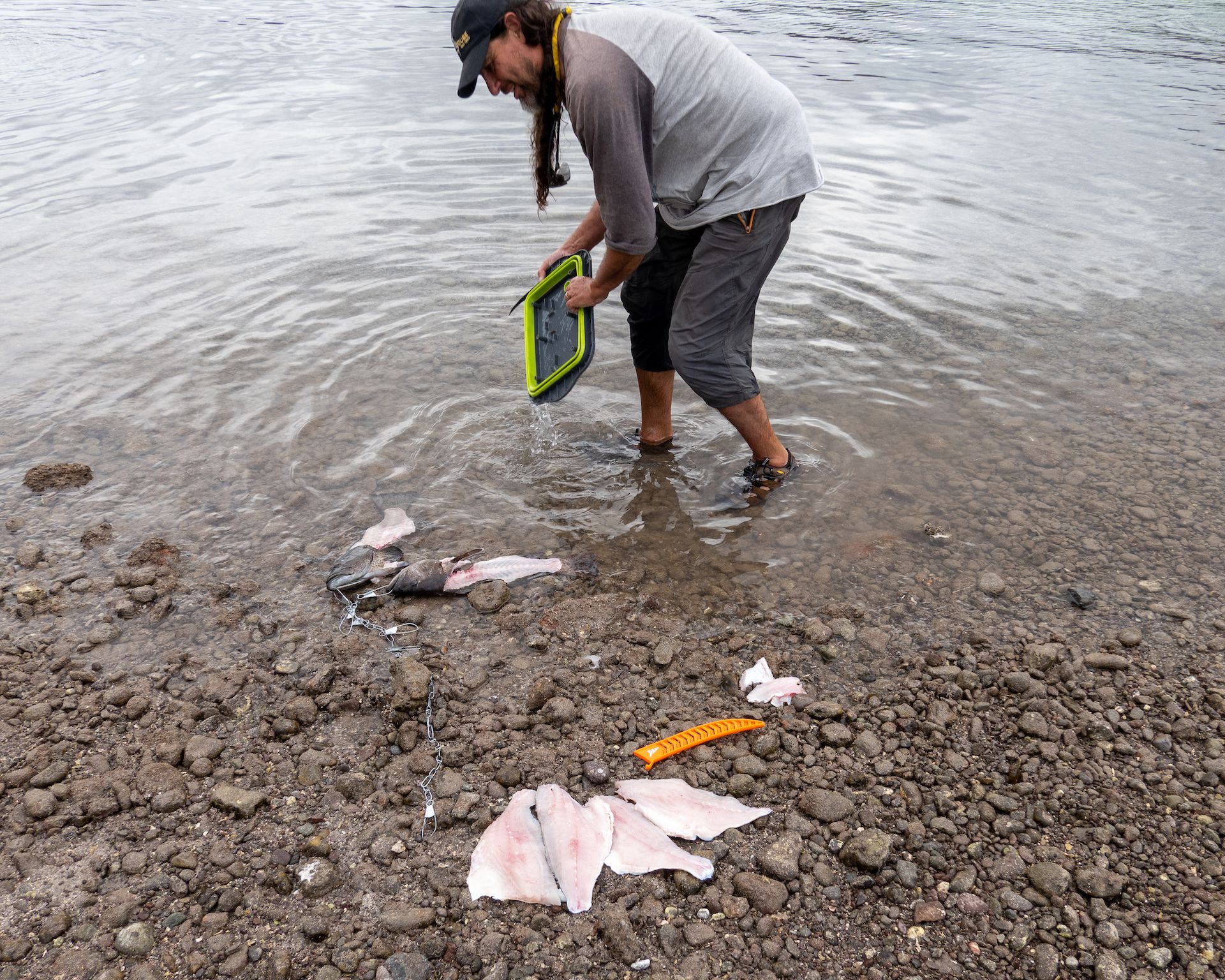 Chris prepping some grouper fillets to share with everyone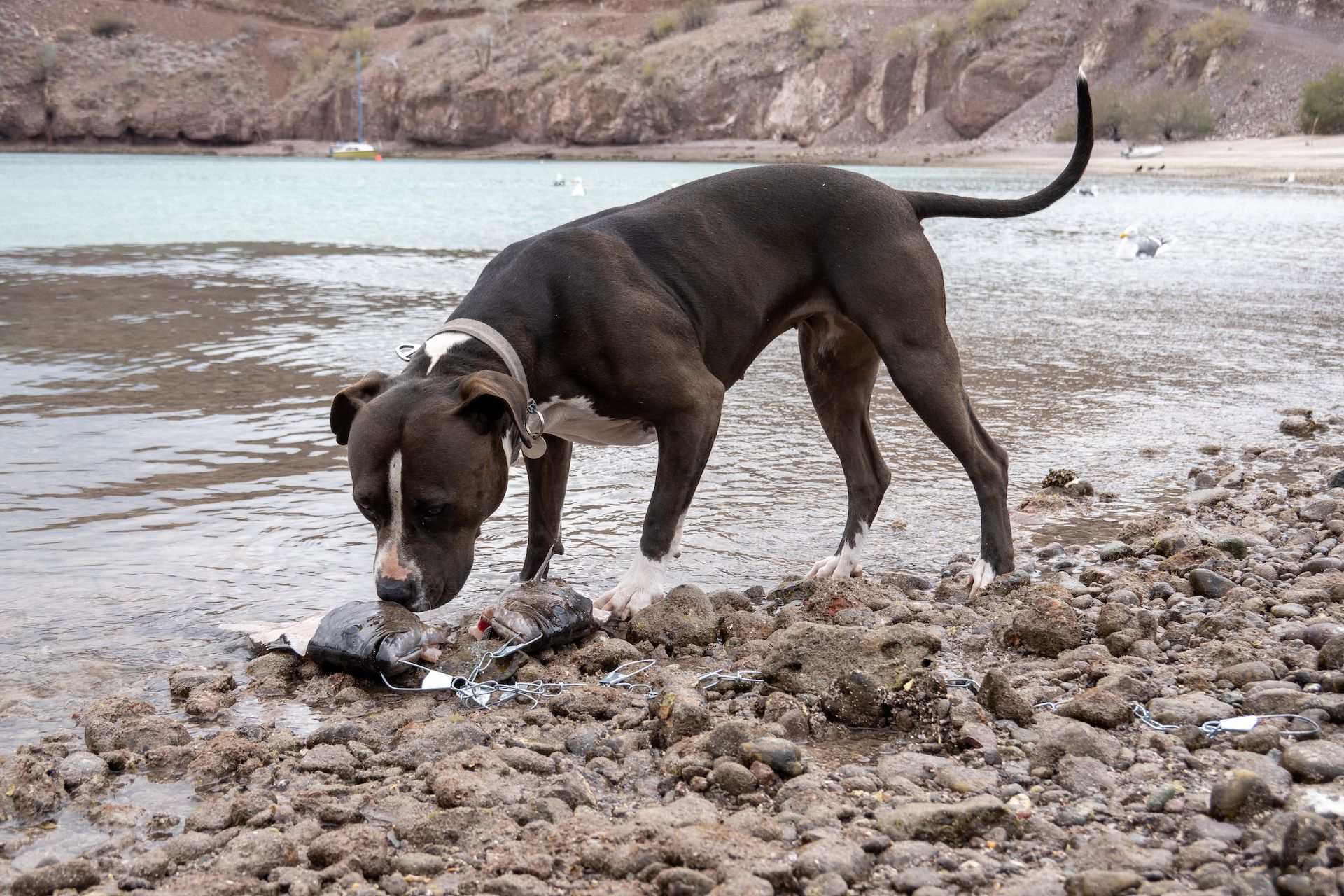 Margo investigating the fish heads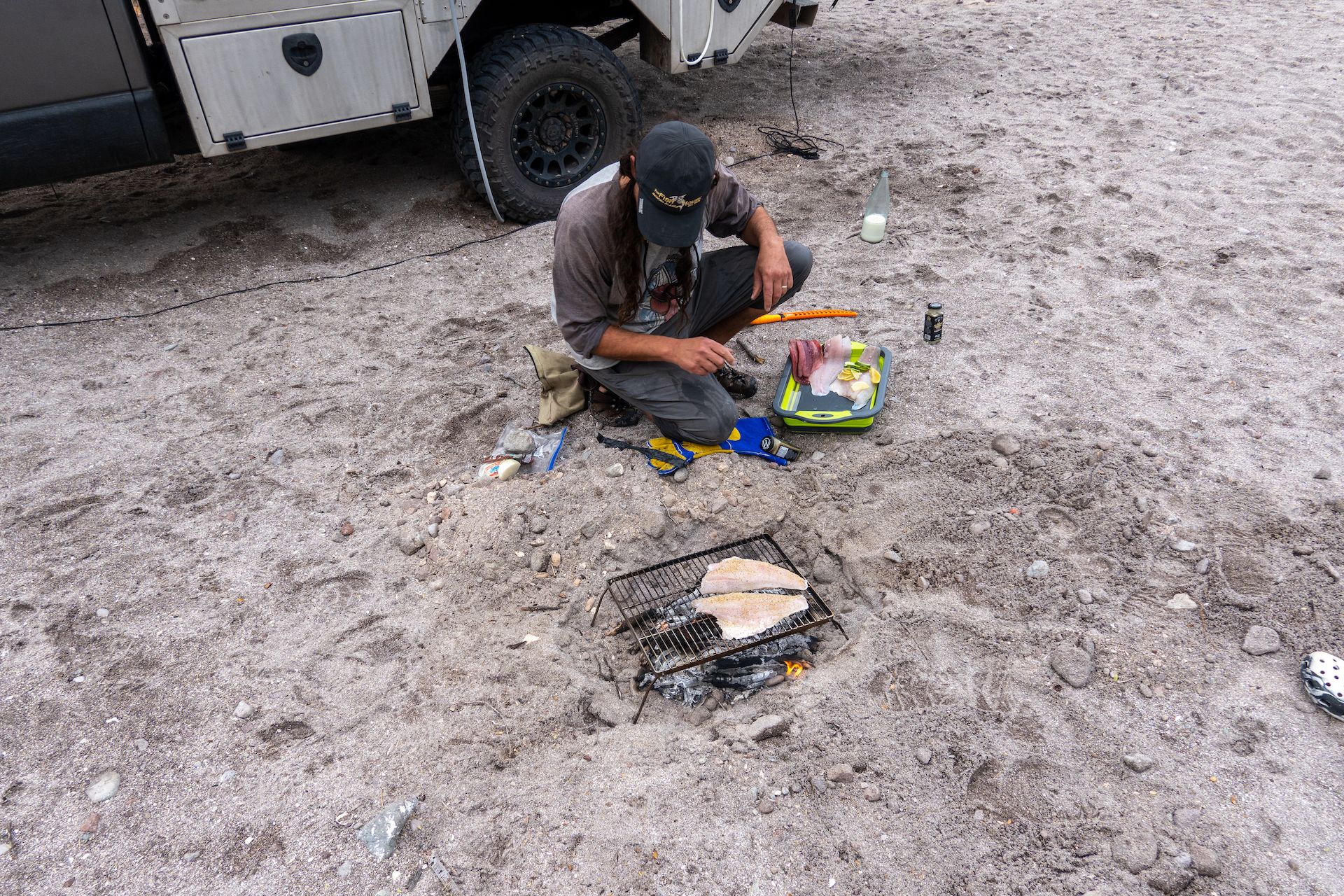 Chris cooking the fillets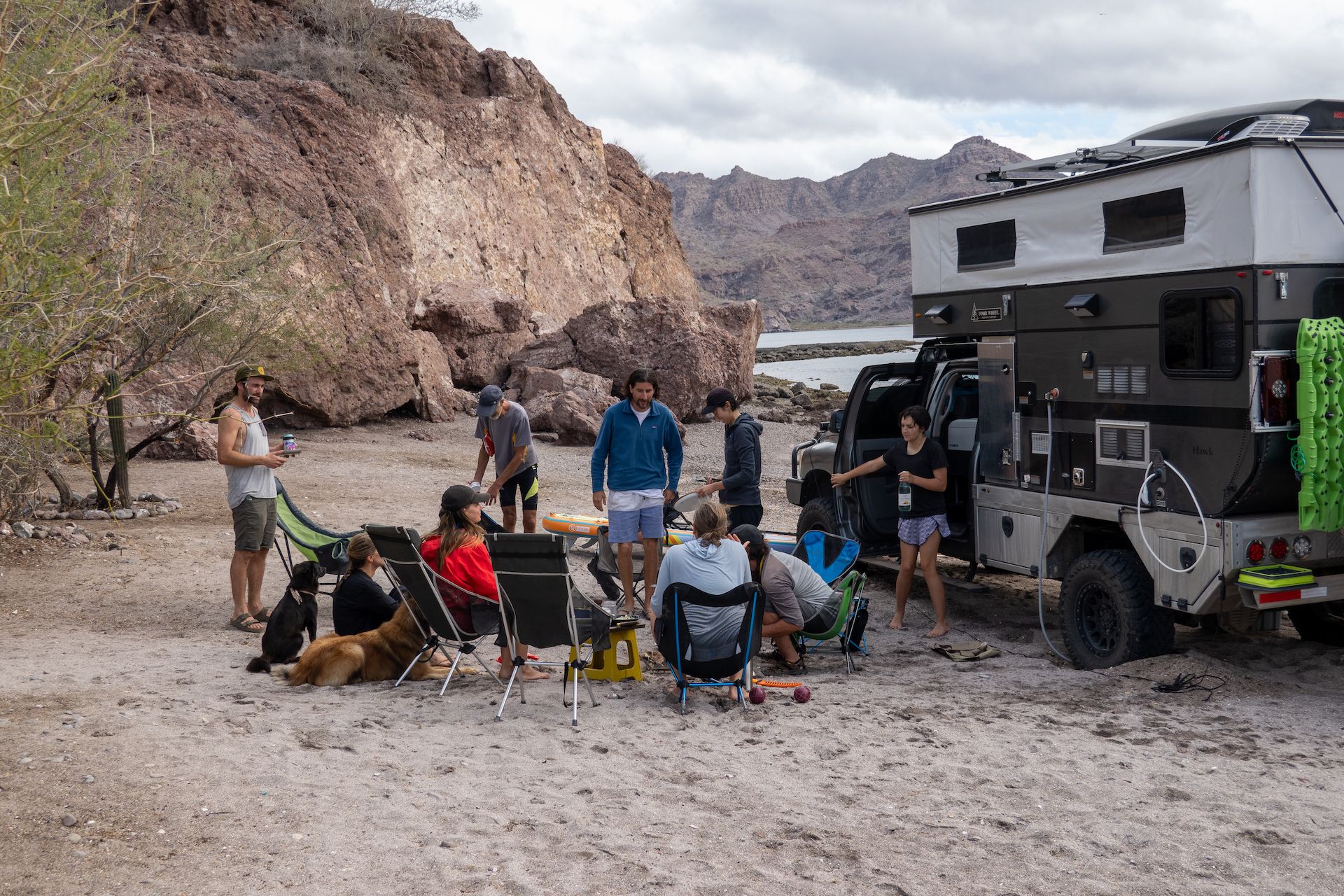 Everyone at camp sharing the grilled fish feast
Eating the new year eve dinner all together at the local restaurant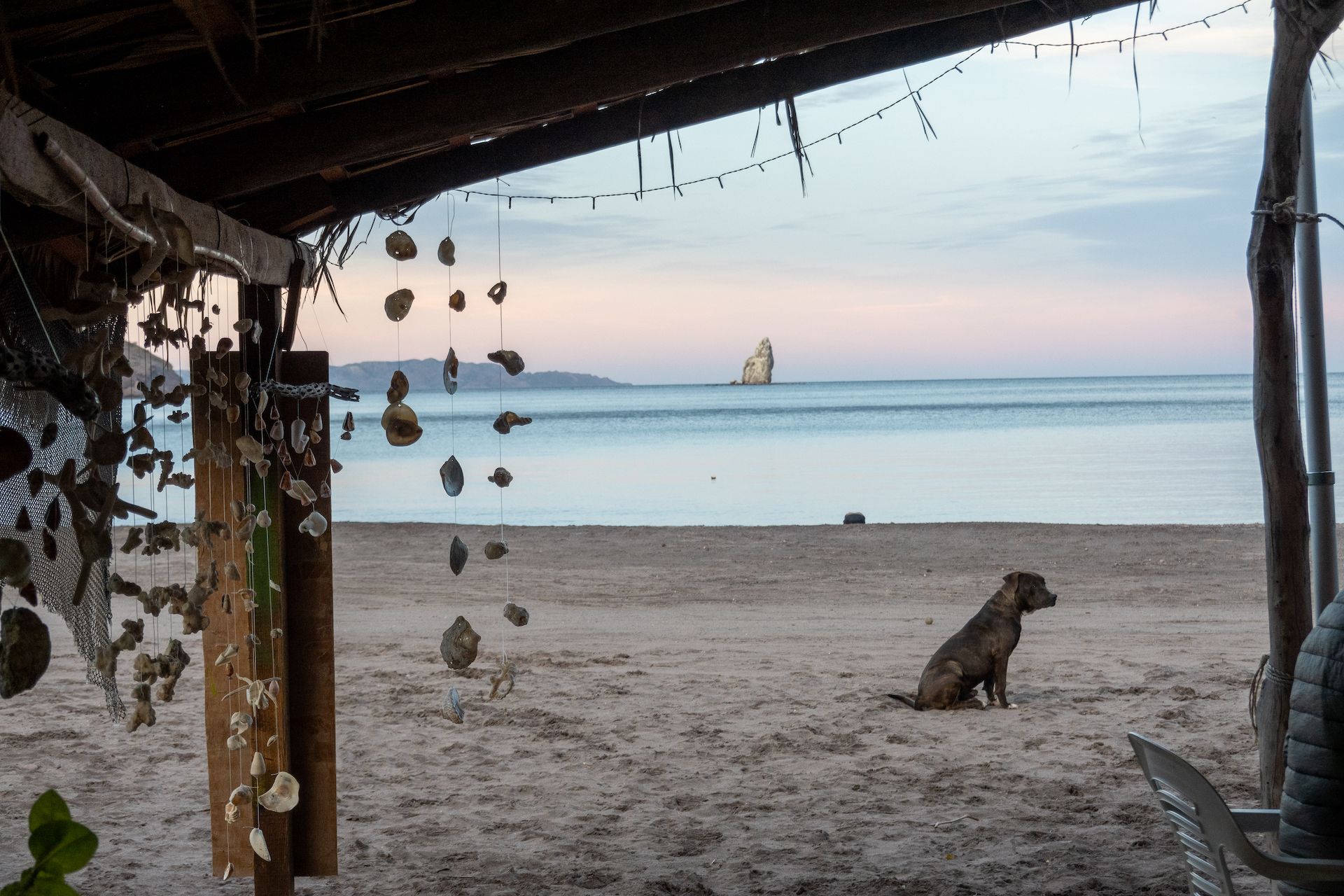 Last sunset of 2021 on what Victor calls "Bird Rock" far in the distance
And just like that, we bid 2021 goodbye. Happy New Year to you, old friends and new. We're grateful to have your company along the way.
On Sunday, we will head further South for more adventures. Fingers crossed for more sunny days in 2022!
---