Our Truck Is for Sale!
October 29, 2022
Edit: SOLD!
---
Are you in the market for an adventure/expedition vehicle? We are selling our beloved 2020 RAM 2500 AEV Prospector with its flatbed and 2021 Overland Explorer Vehicles Camp-HBE camper!
Miles: 63,500 miles
Location: Salt Lake City,

UT

Color: White and no OEV/Camp-HBE graphics
Price: $xxx,xxx
We originally built this truck with the intent of traveling all the way from Alaska to Ushuaia but ended up traveling only in North America. From Newfoundland and Labrador to Mexico as well as Alaska and everywhere in between! Prior to the HBE, we had the Camp-X installed on the truck and sold it via expedition portal. We also sold our previous truck on expedition portal.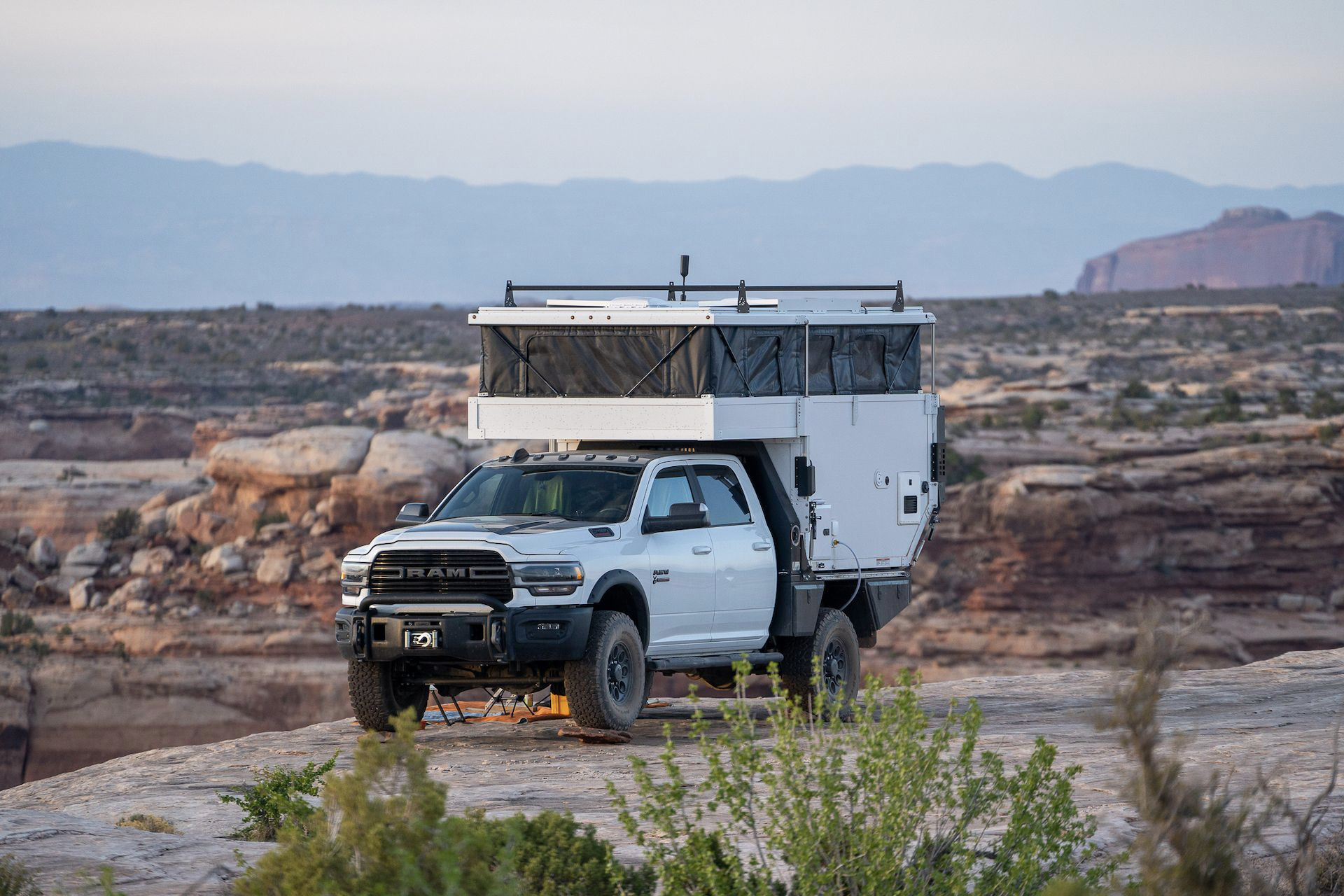 Why are we selling? We love this rig and we created so many wonderful memories with it… But we decided to get back to work for the time being and we just don't want to see the truck in storage for the months to come. We are not in the rush to sale and are planning to continue to use it for the occasional desert or ski trip near home.
We spent a lot of time, energy and money to build this truck ($210,000+ and that would be even more in today's money) to make it perfect for our overland adventures.
The truck was purchased from American Expedition Vehicles in Detroit,

MI

in December 2020. (Fun fact: the truck was build by

AEV

for their brochures. Do you recognize it?)
The

OEV

flatbed was purchased and installed by Boulder Vehicle Outfitters in April 2021.
The camper was purchased and installed by Boulder Vehicle Outfitters in February 2022. It is less than one year old, loaded with options and include the life changing (yes) electric roof lifting feature.
Last, we spent thousands of dollars on custom options and upgrades such as a water filtration system, air compressor, keyless entry, upgraded shocks and springs, Starlink integrated system, WeBoost, Fiamma awning, larger battery etc… Everything was professionally installed by Boulder Vehicles Outfitters.
Check out our blogs to see some pictures of our adventures featuring the truck: http://sunnydaysoff.com. We also published an in-depth review of the camper a couple months ago: https://www.sunnydaysoff.com/camp-hbe-how-good-is-it
The Truck
The truck is in excellent condition and ready for extended off-grid adventures with its new owner.
The title is clean and in hand.
The oil was changed, the tires rotated and the truck inspected professionally every 5,000 miles as recommended by RAM. We kept every single receipts.
Yes, it's gas. It's cheaper and make travelling south of the border possible.
Ram 2500 Big Horn Crew Cab 4x4
Year: 2020
Vin #

3C6UR5DJ3LG112645

AEV

Vin #: 2020-004

AEV

Model Type: Prospector
Color: Bright White Clear Coat
Interior: Black Cloth
RAM Specs
6.4-Liter Heavy Duty

V8

Hemi with

MDS

8-Speed Automatic Transmission
Electronic Shift-on-the Fly Transfer Case
Electronic Stability Control
Protection Group

LED

Reflector Headlights
Heavy Duty Snow Plow Prep Group
Off-Road Package
Night Edition
Level 2 Equipment Group
4.10 Axle Ratio
Anti-Spin Differential Rear Axle
Clearance Lamps
AEV Specs
AEV

Ram

HD

Front Bumper

AEV

Front Bumper Light Bezel

AEV

Front Bumper Low Tube

AEV

Non-Winch Cover Plate
Mopar Fender Flares

AEV

3″ DualSport

RT

Suspension replaced by custom

ADS

shocks

AEV

Katla Wheels - Black (5)
37″

BF

Goodrich All Terrain Tires (5)

AEV

ProCal

SNAP

Module

AEV

Windshield Banner

AEV

Prospector Badges

AEV

Build Plaque

AEV

Logo Headrests

AEV

Branding Package

AEV

Leather / CORDURA® Interior
Warn 16.5ti Winch

AEV

Paint Appearance Package

AEV

Painted Wheels
Mopar Blackout Badges
Upgrades
Goose gear 60% passenger delete - It has been ordered in September 2022 but not delivered yet. It should be delivered and installed in the the truck in November 2022.

ARB

Twin Compressor mounted in the front driver side lower tray box
2021

LITE

Aluma Series TrayG - 6.5 foot
Firestone Ride Rite Air Helper Spring Kit installed in the rear
Hellwig Front & Rear Sway

HD

Bar
Dayton CargoMaxx

HD

rear coils

ADS

shocks custom built to handle the weight of the truck correctly
Garmin Dash Cam Tandem

RAM

Mount for your phone or tablet
Center Console Security Safe from Tuffy with 4 digit passcodes. We use the safe for our passports when traveling outside of the

US

but it can also probably fit a small gun.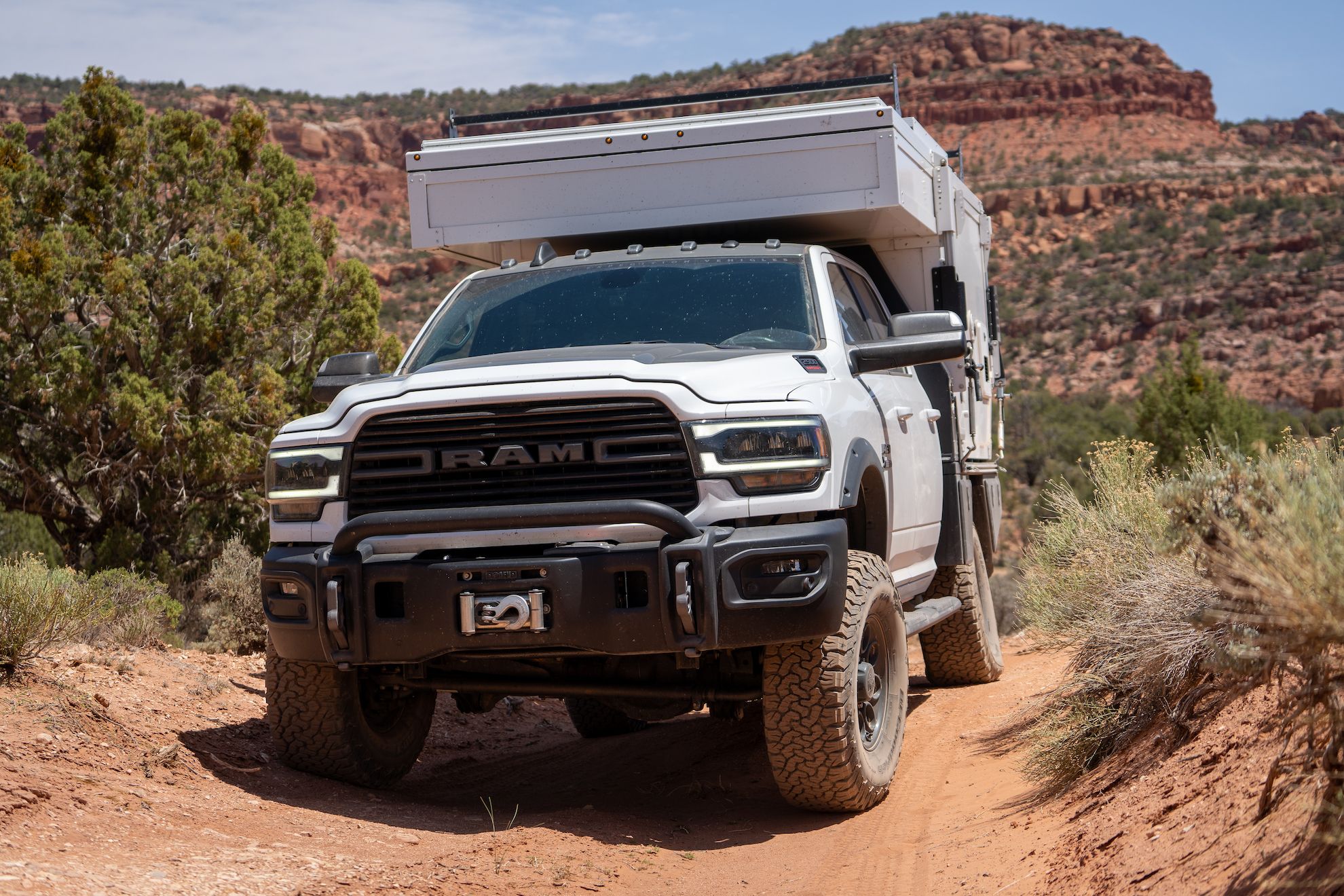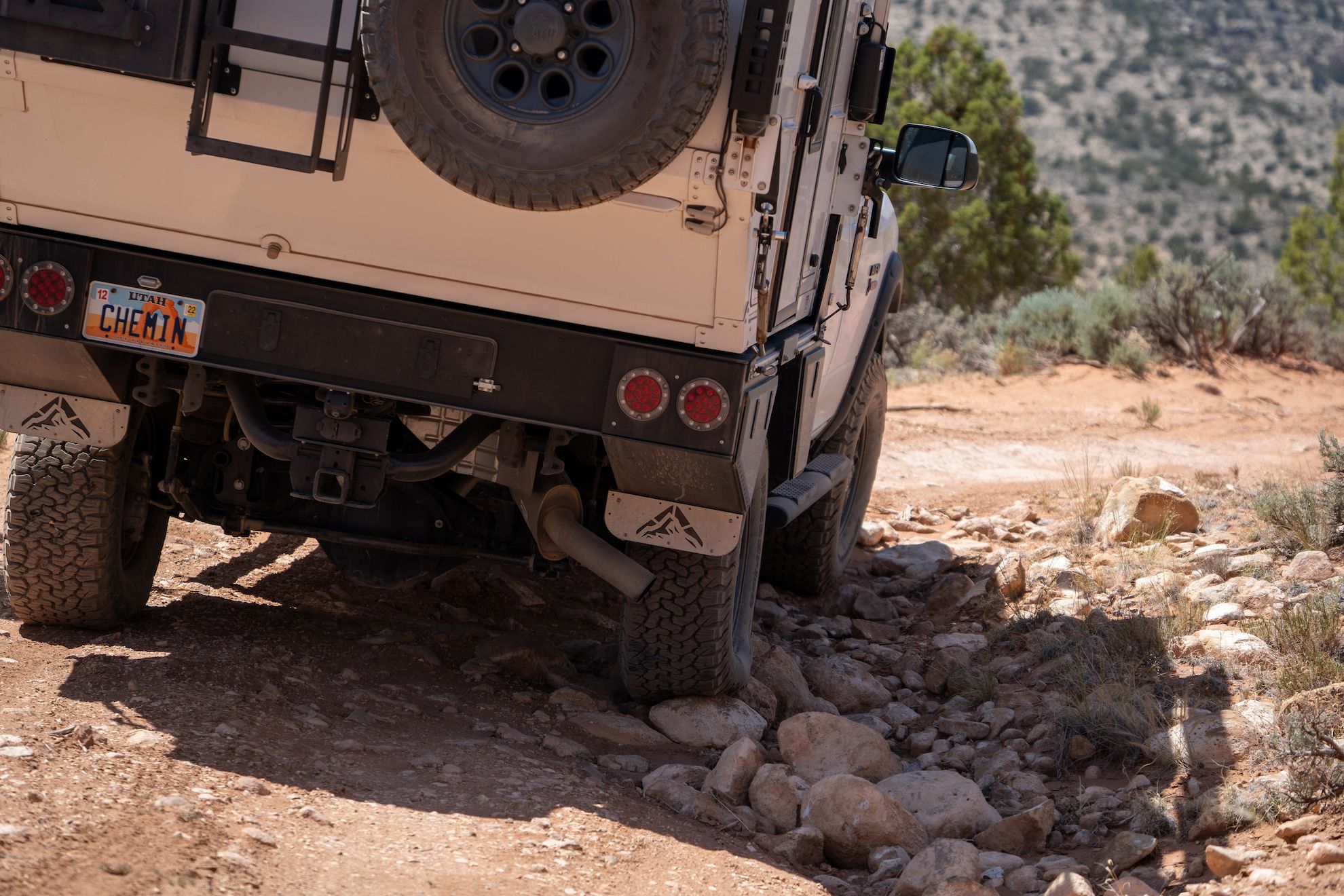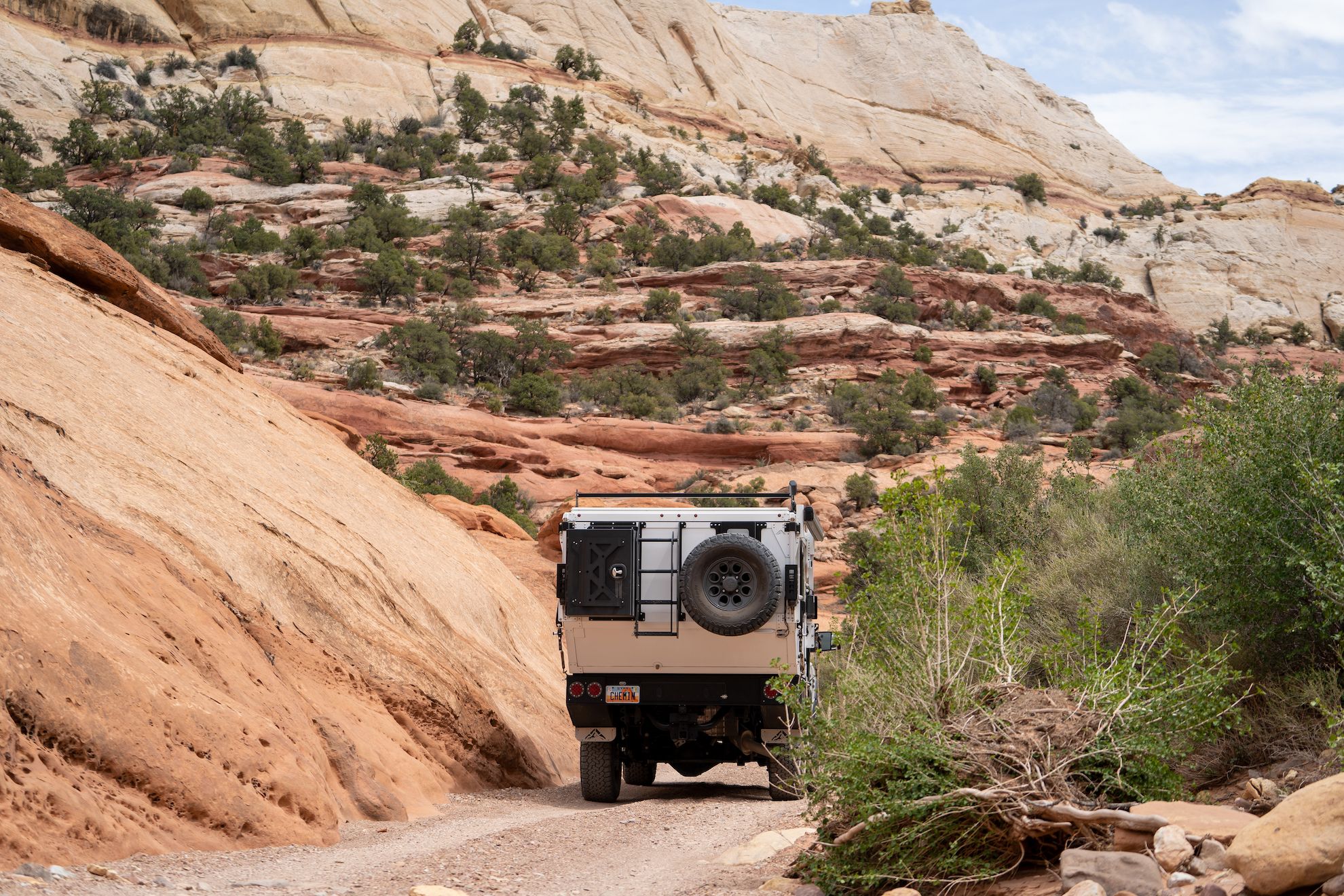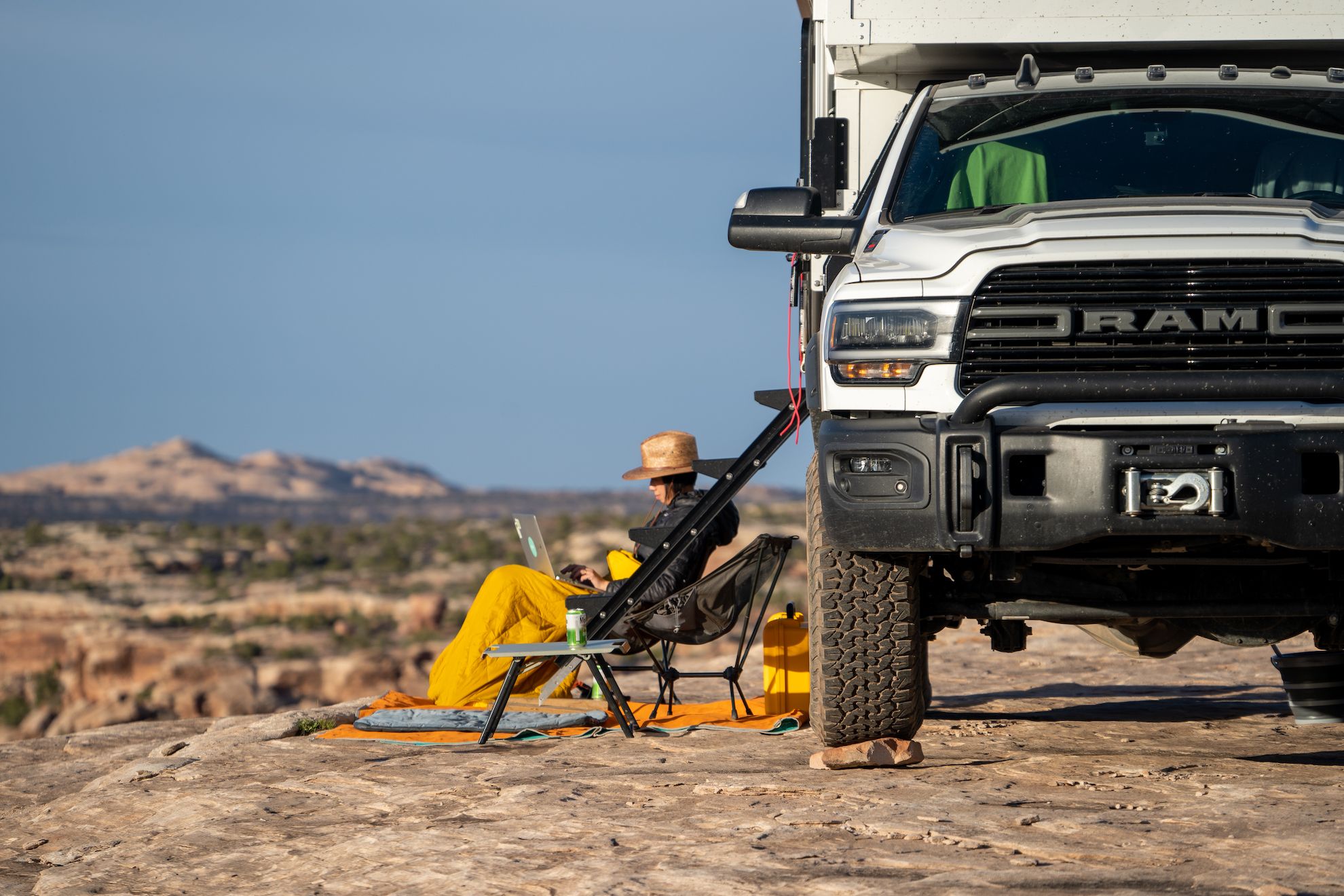 Other Important Information
We average 11.5mpg on highways driving between 65-75mph.
The driver side rear door has a dent. We believe someone backed up into our truck while parked in the street. We did not witness the incident unfortunately. We are constantly on the move and never took the time to get a repair estimate. It's noticeable if you look closely but it has never bothered us. You can see the dent on some pictures (look at the reflection on the drier side rear door).
The Camper
The camper is less than one year old and in fantastic condition!
If your state requires camper registration, please note that the camper will come with a clean Utah title!
Specs
Electric: 2 x

200W

roof mounted solar panels, Redarc manager 30,

1500W

Xantrex inverter,

400W

Redraw inverter (for Starlink only), 1 x external panel connector, and 1 x e360 Extreme Density (360 Ah Lithium Battery)
Kitchen:

164L

DC

compressor fridge/freezer, dual burner cooktop and sink
Water capacity: 38 gallons
Propane Tank: 20 lbs
Heater: Truma Vario propane heater with hot water on demand
Dry Weight: 1,780 lbs. (empty propane tank and water jug, sans batteries)
Other options: Inside and outside showers, additional multi speed fan, Spare tire carrier, molle panel and aluminium ladder in the back of the camper
Upgrades
Everything was professional installed by OEV and BVO.
⚡️ 

Auto Roof Lifting System with 4 electric actuators: If you had a camper before, you know how much you want this feature! The roof raised in a couple of seconds.

🌎

Starlink system fully integrated. Just bring your dish and your router and enjoy internet on the road! You will have a mount for the router in the storage compartment, a dedicated inverted for it, an external plug for the dish, and a mount for the dish on the roof!

💦

Guzzle

H2O

Stealth water filtration and purification system
Custom external solar panel connector
Fiamma

F45S

awning
WeBoost cell phone signal booster
Aluminum Cabinet Storage Box from Backwoods Adventure Mods. We store all our climbing gears in the box.
Keyless entry handle from

RV

Lock. No more keys!
ObeCo Mesh Pockets and custom Overland Gear Guy kitchen organizer to keep things tidy in the camper
Custom seat covers we can provide the original army green seat covers
Additional

USB

outlets
Froli Bed System to prevent condensation under the mattress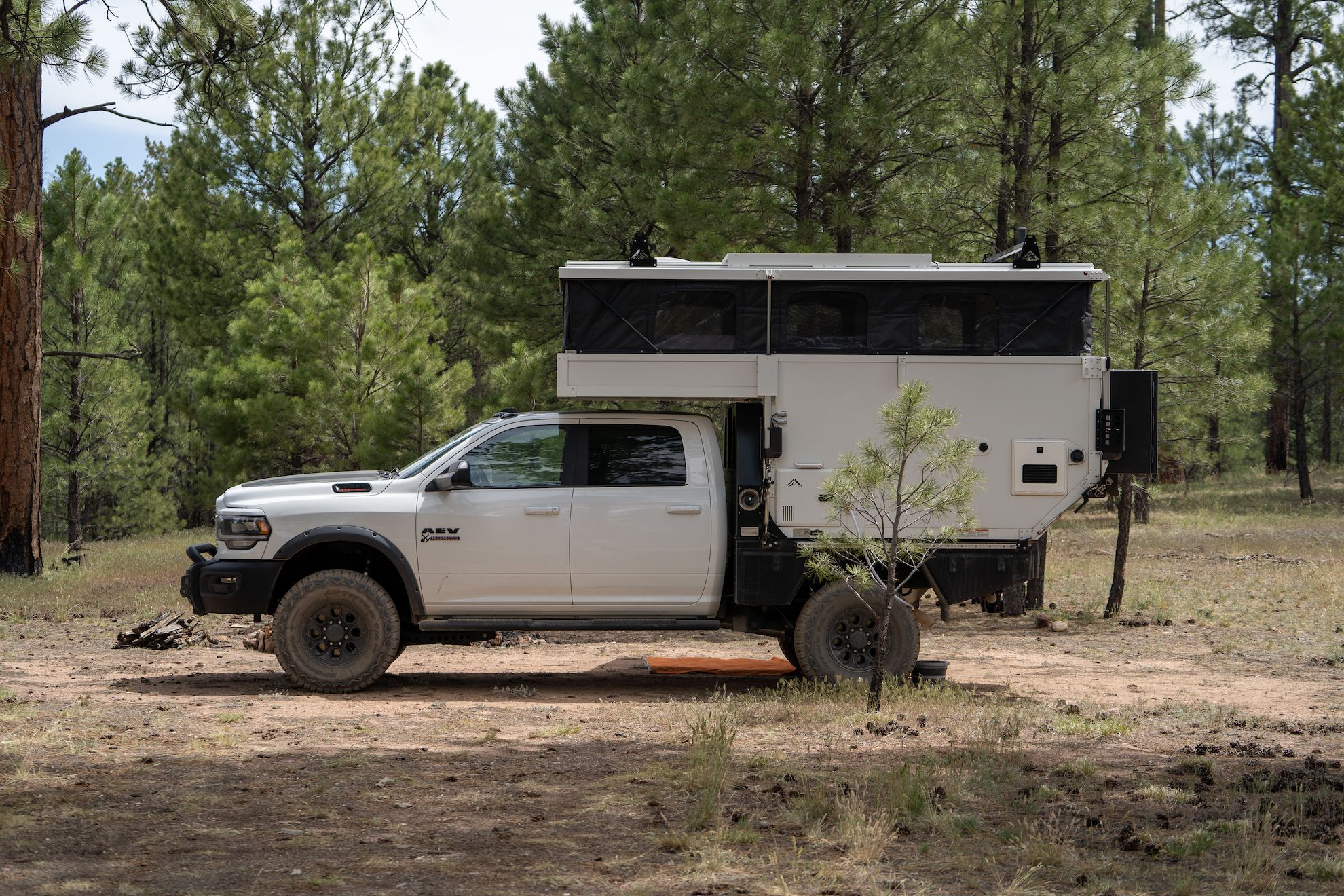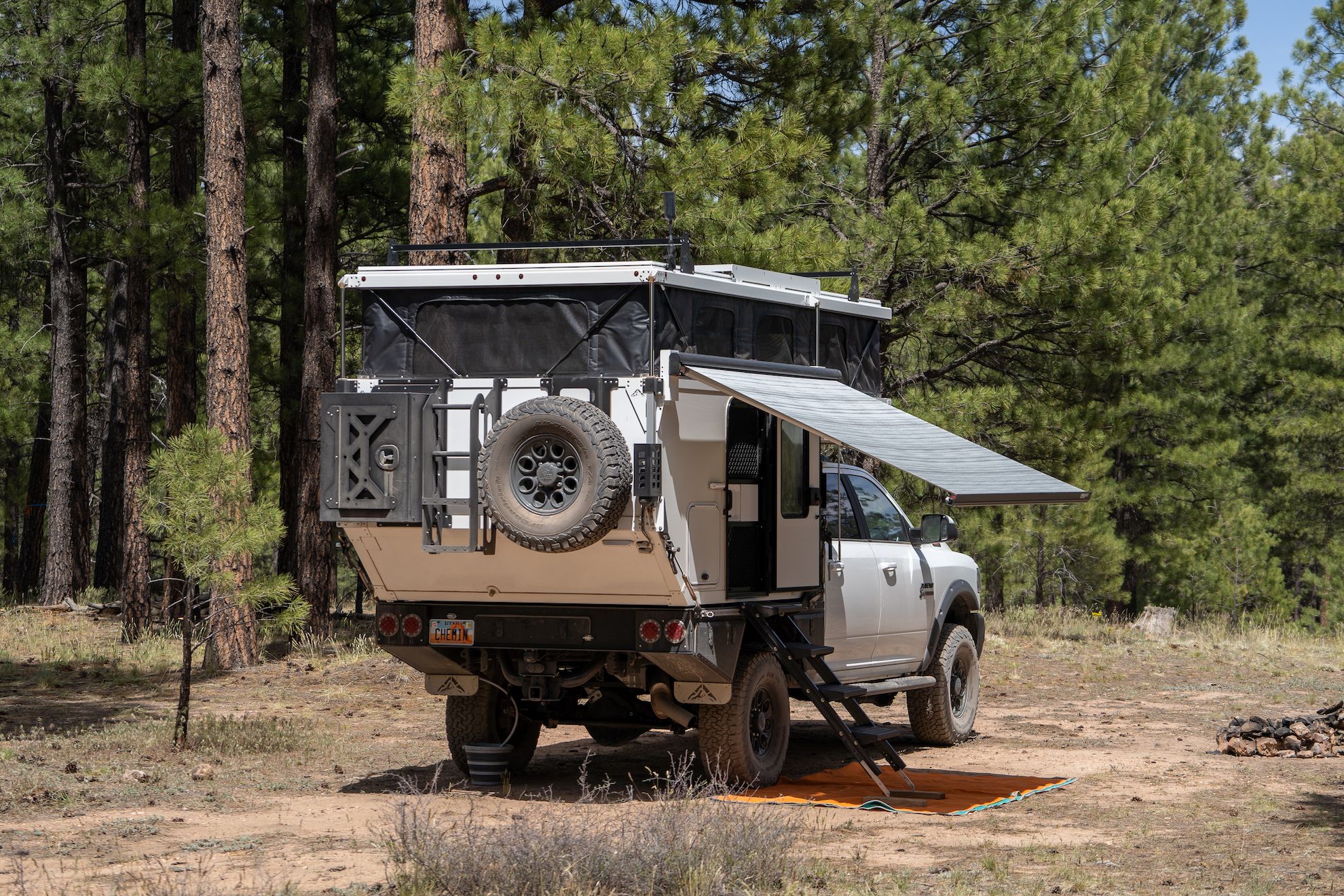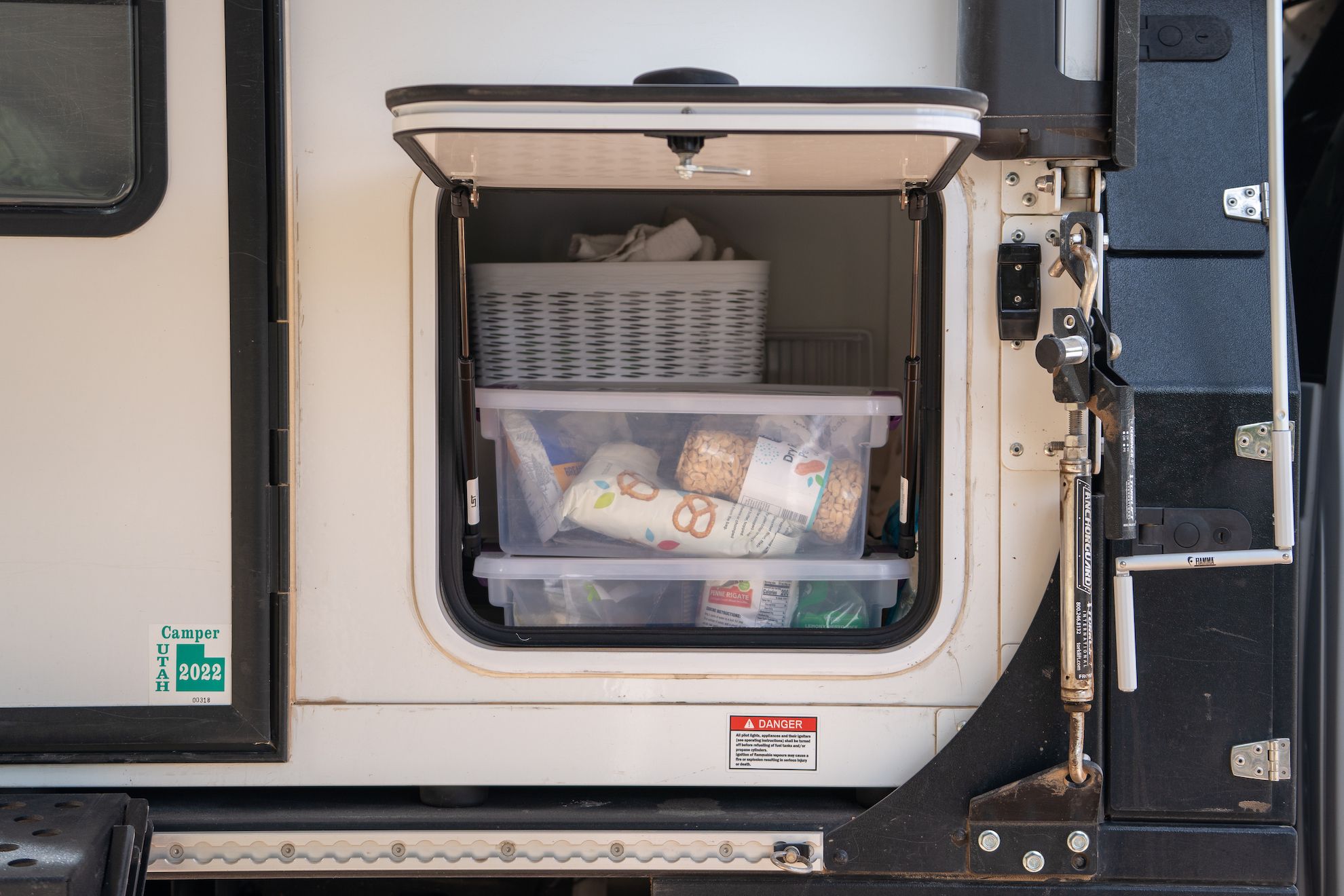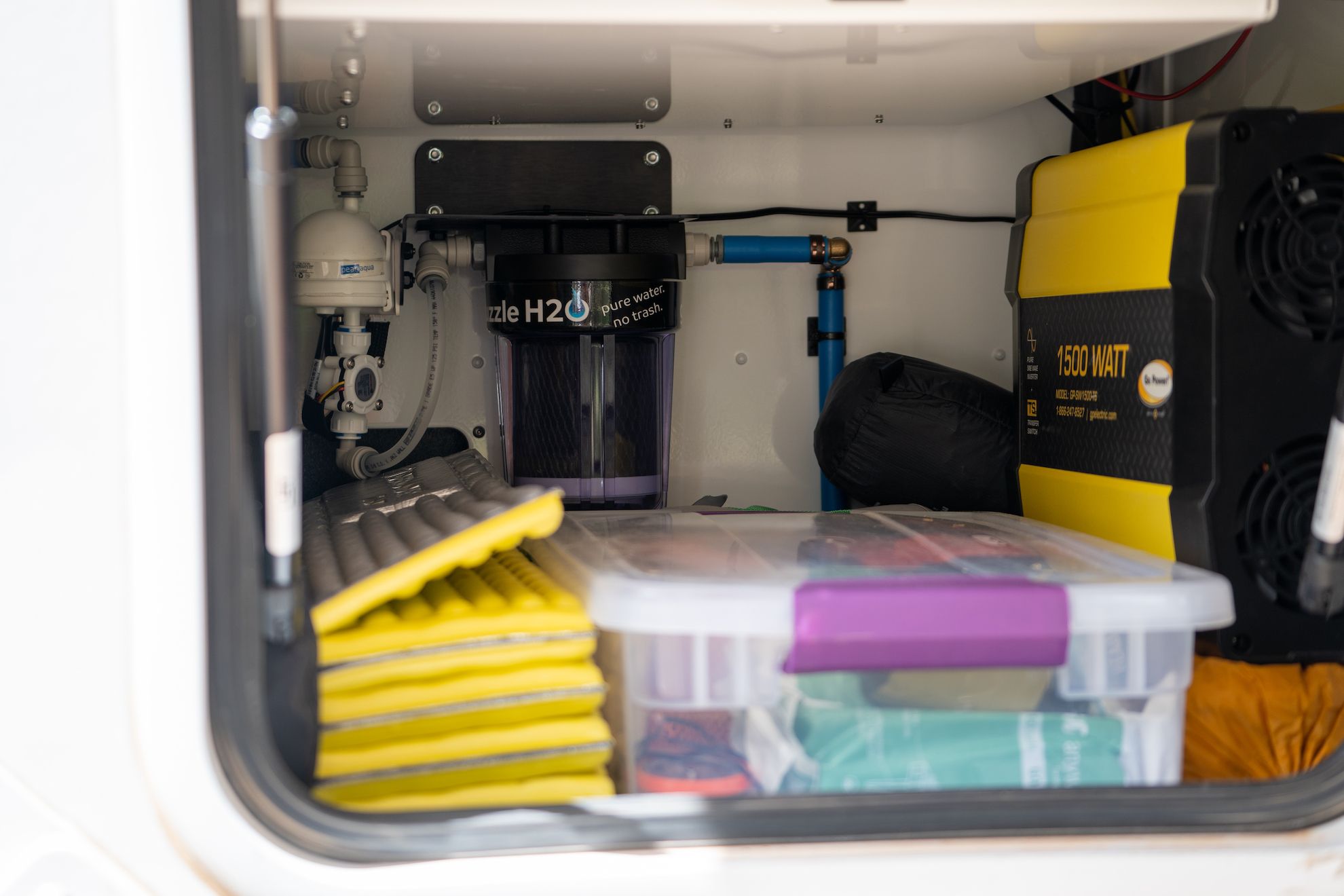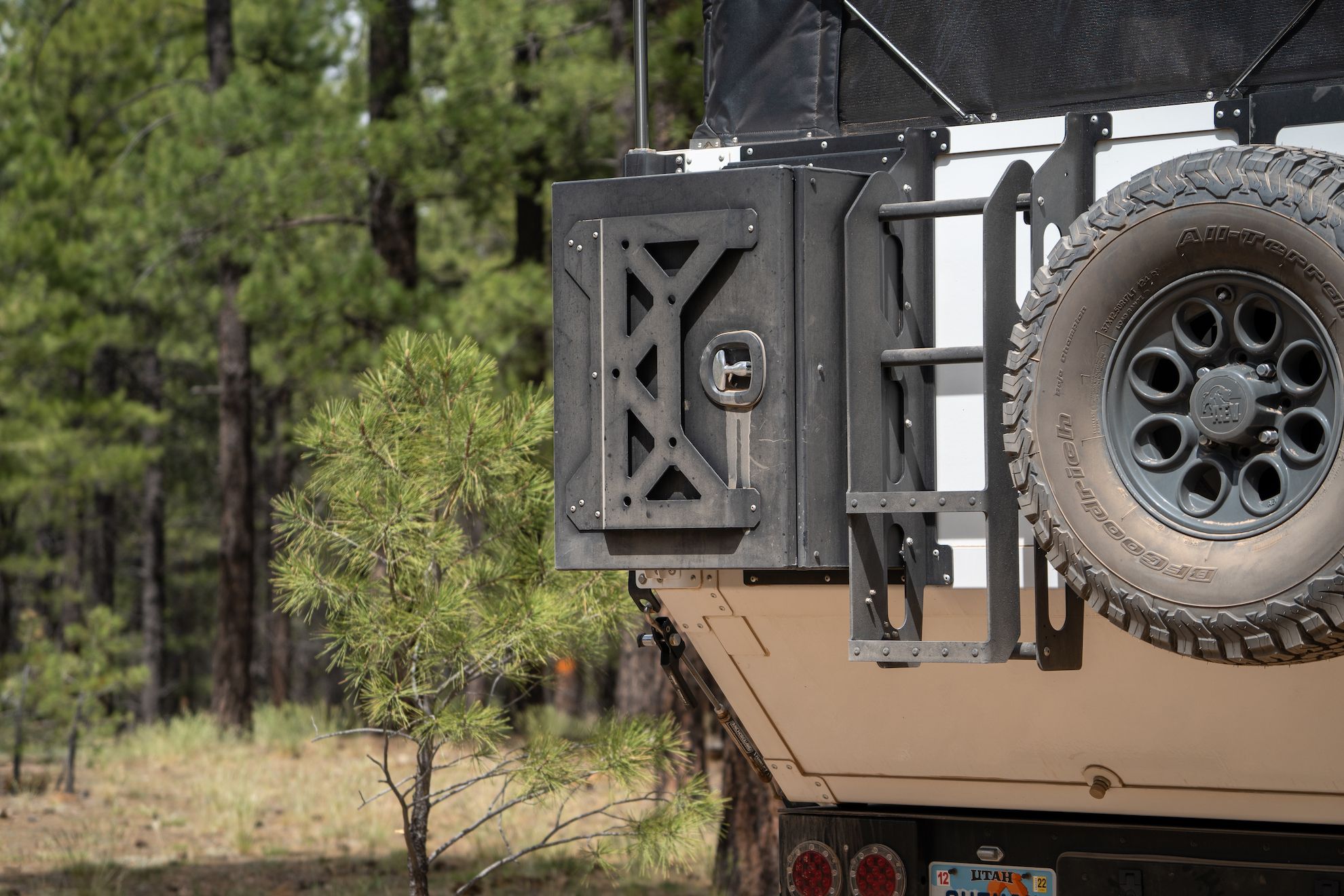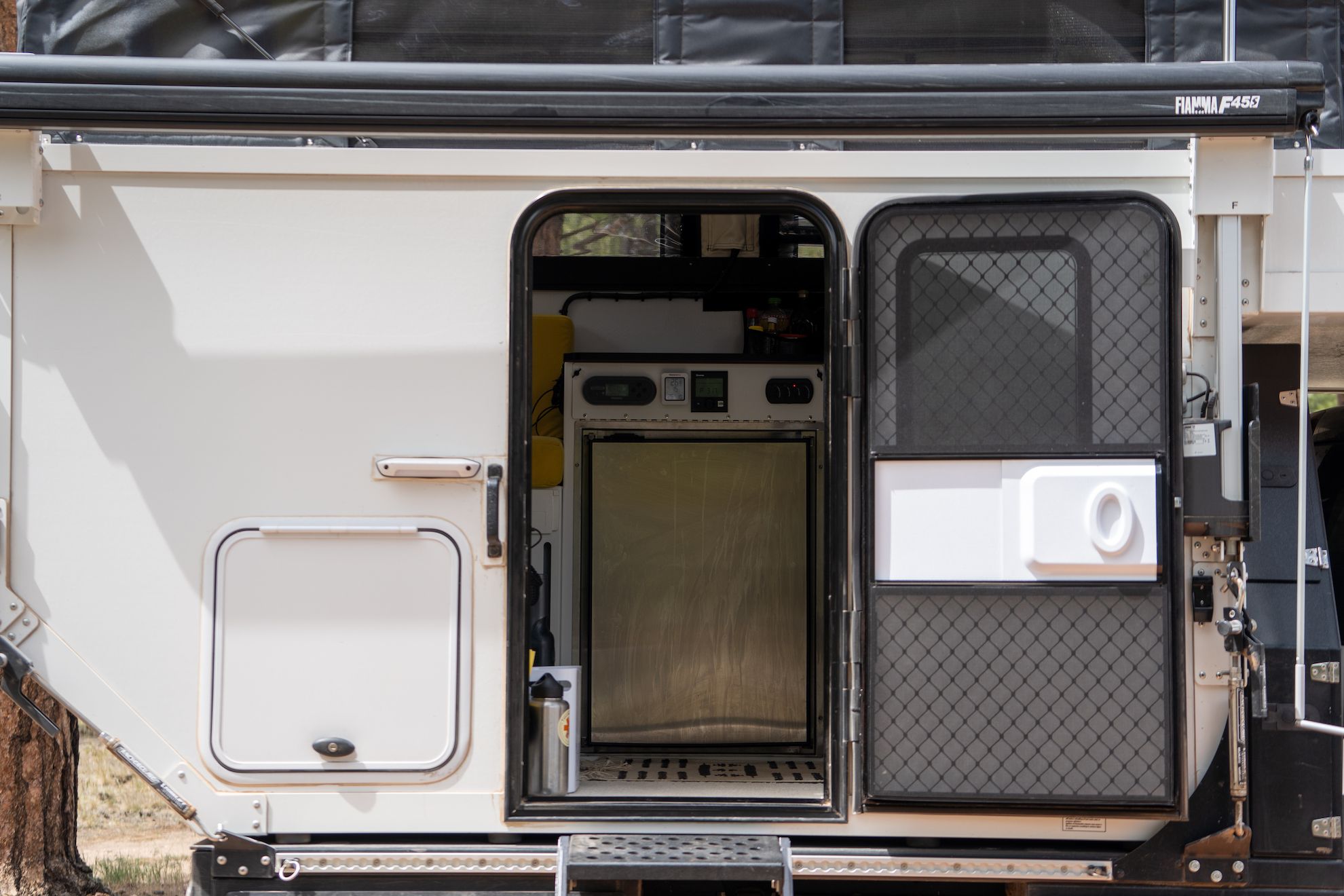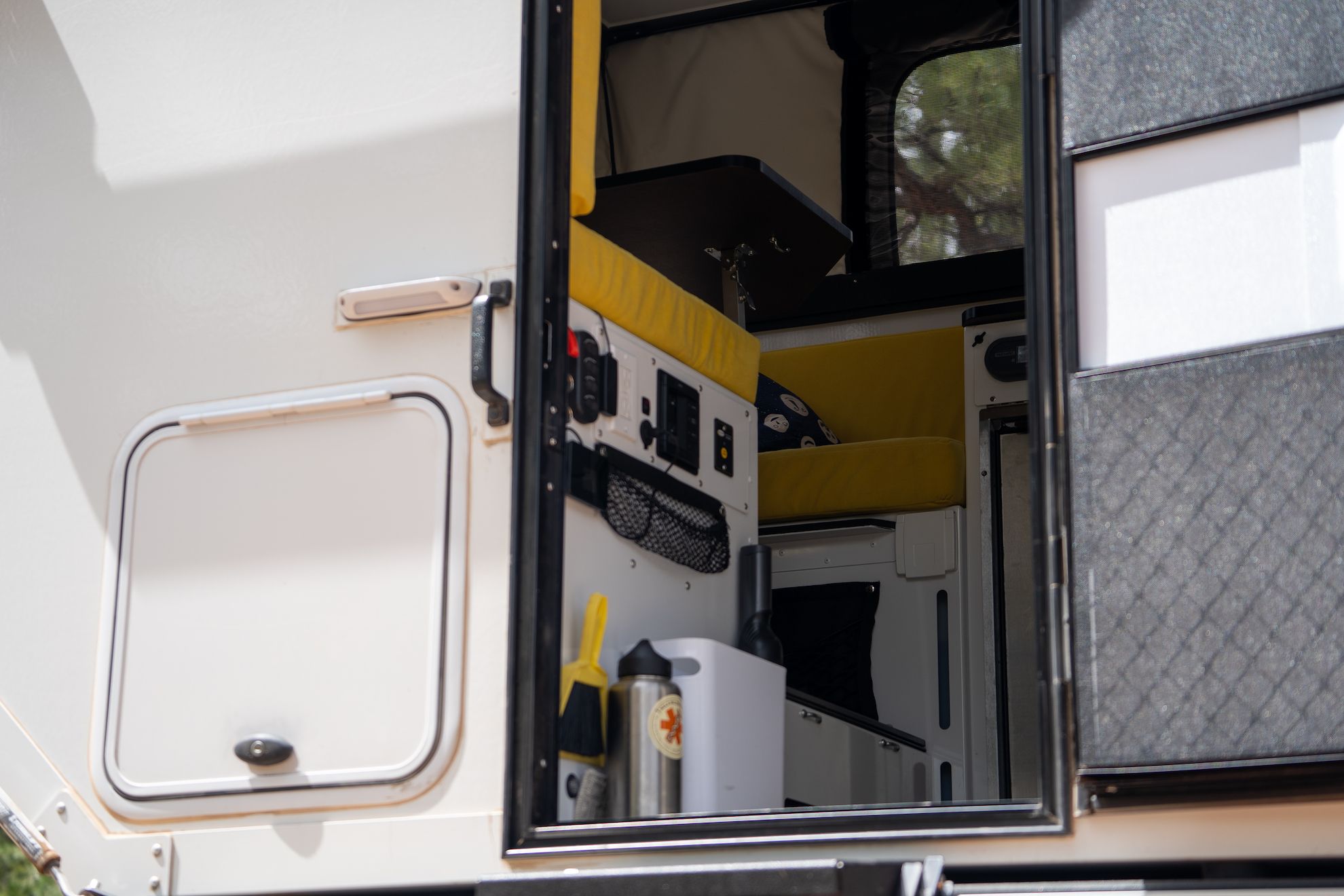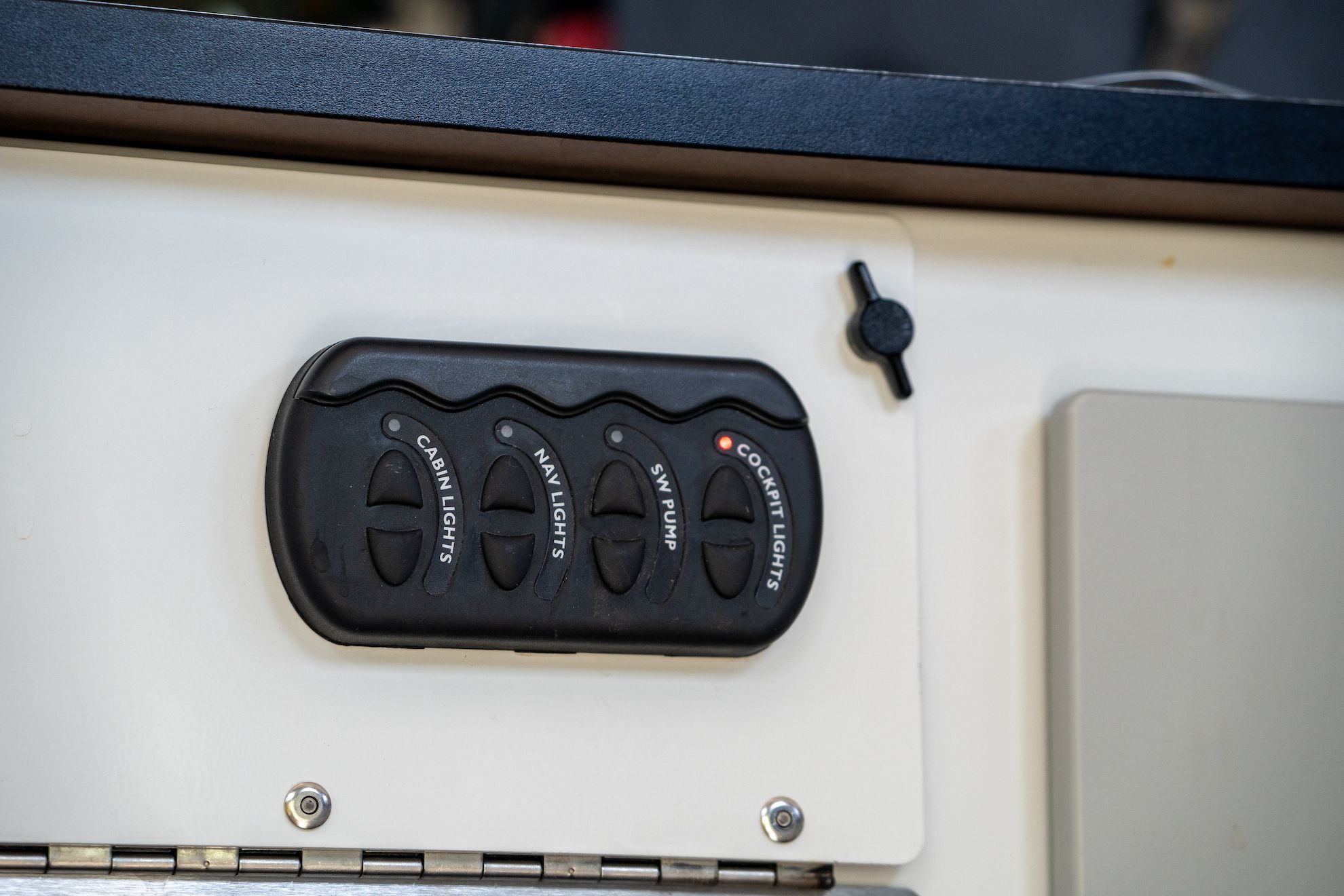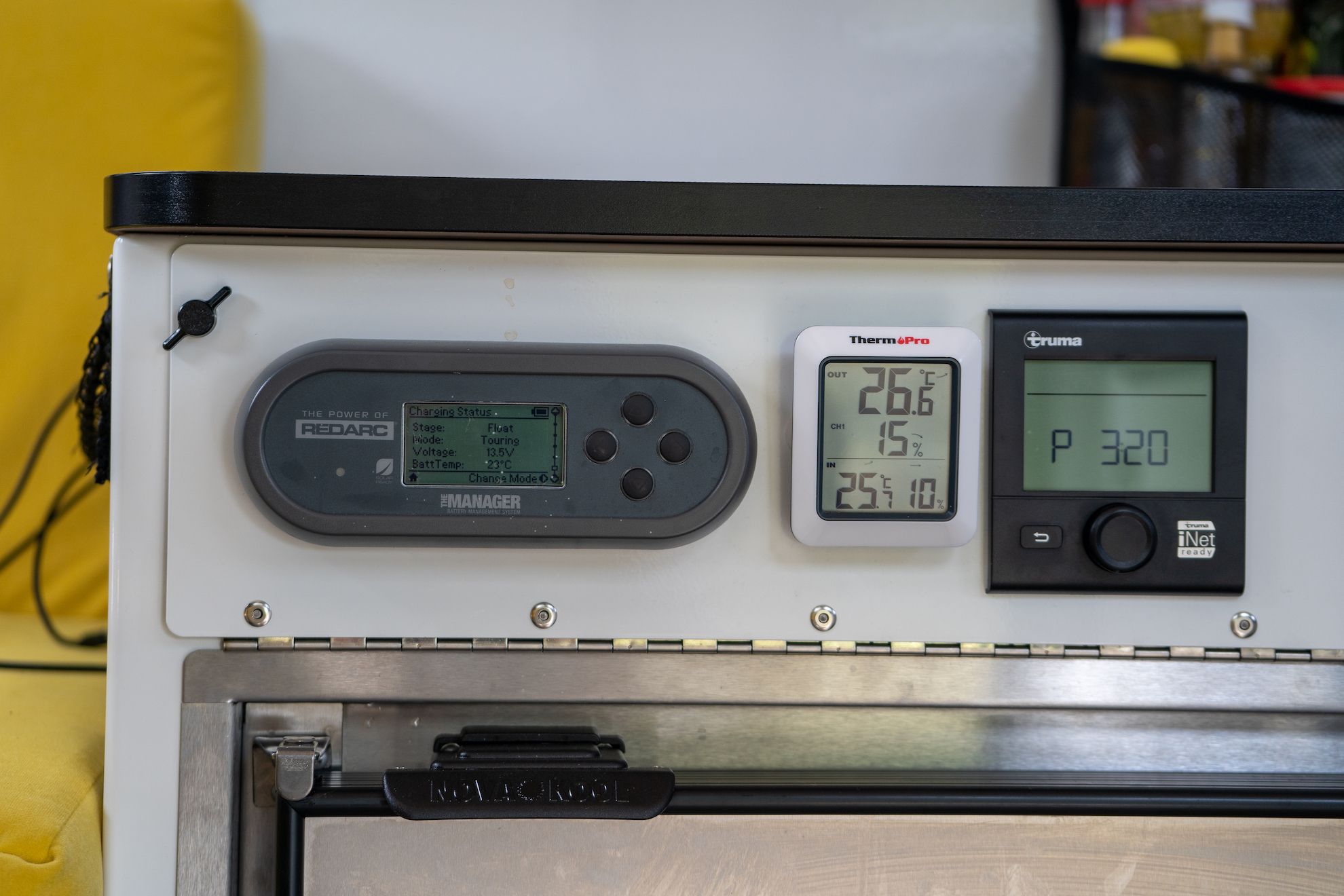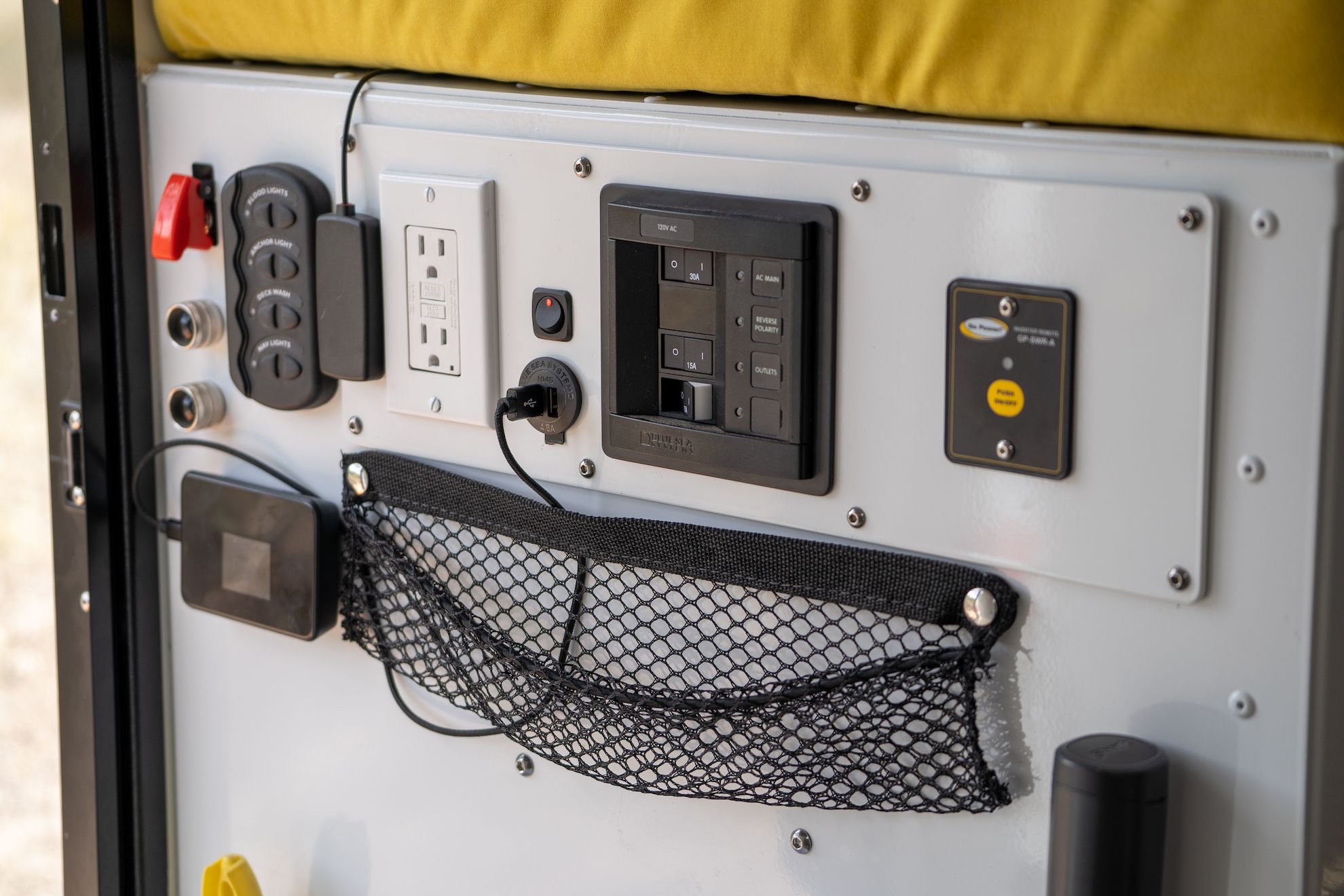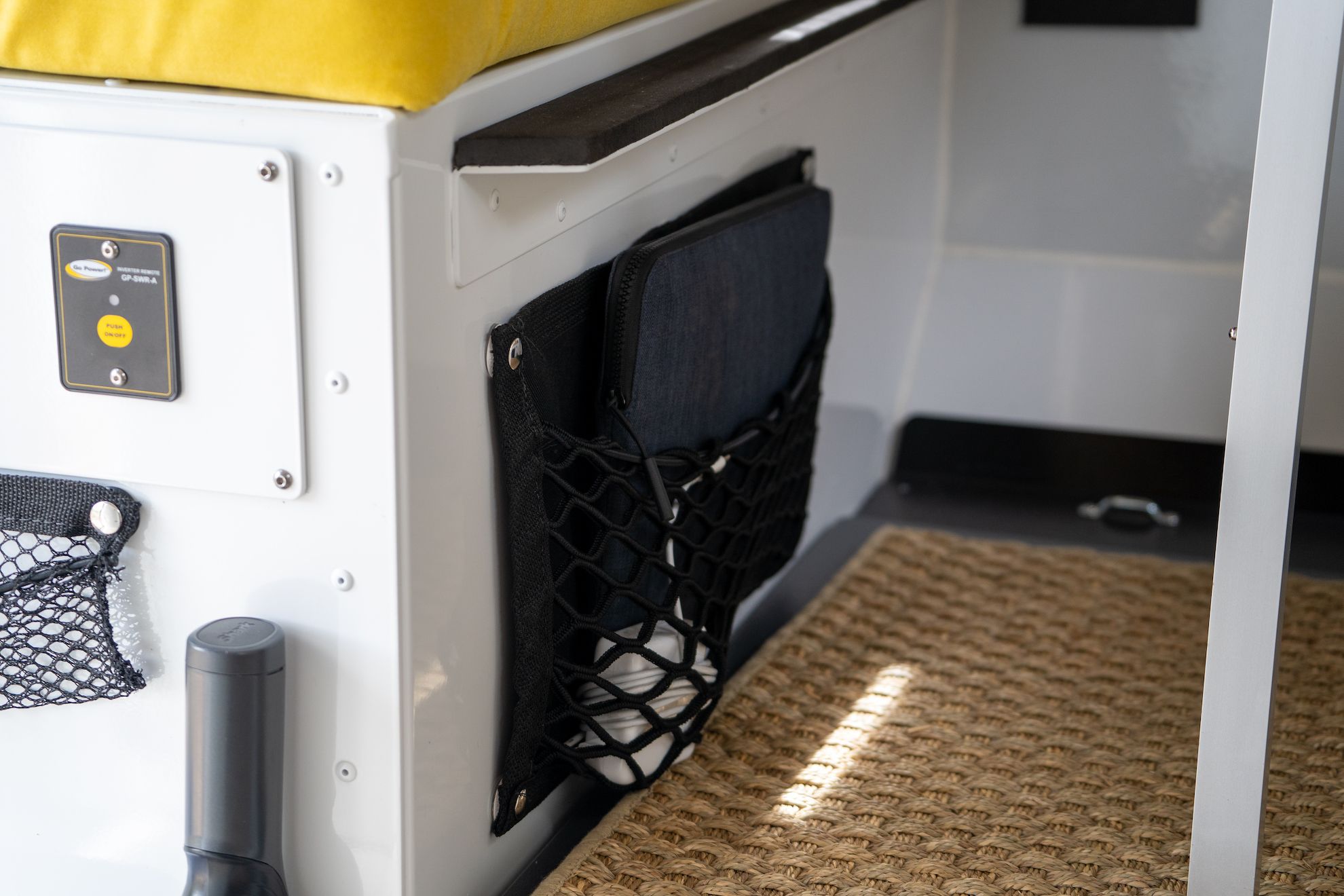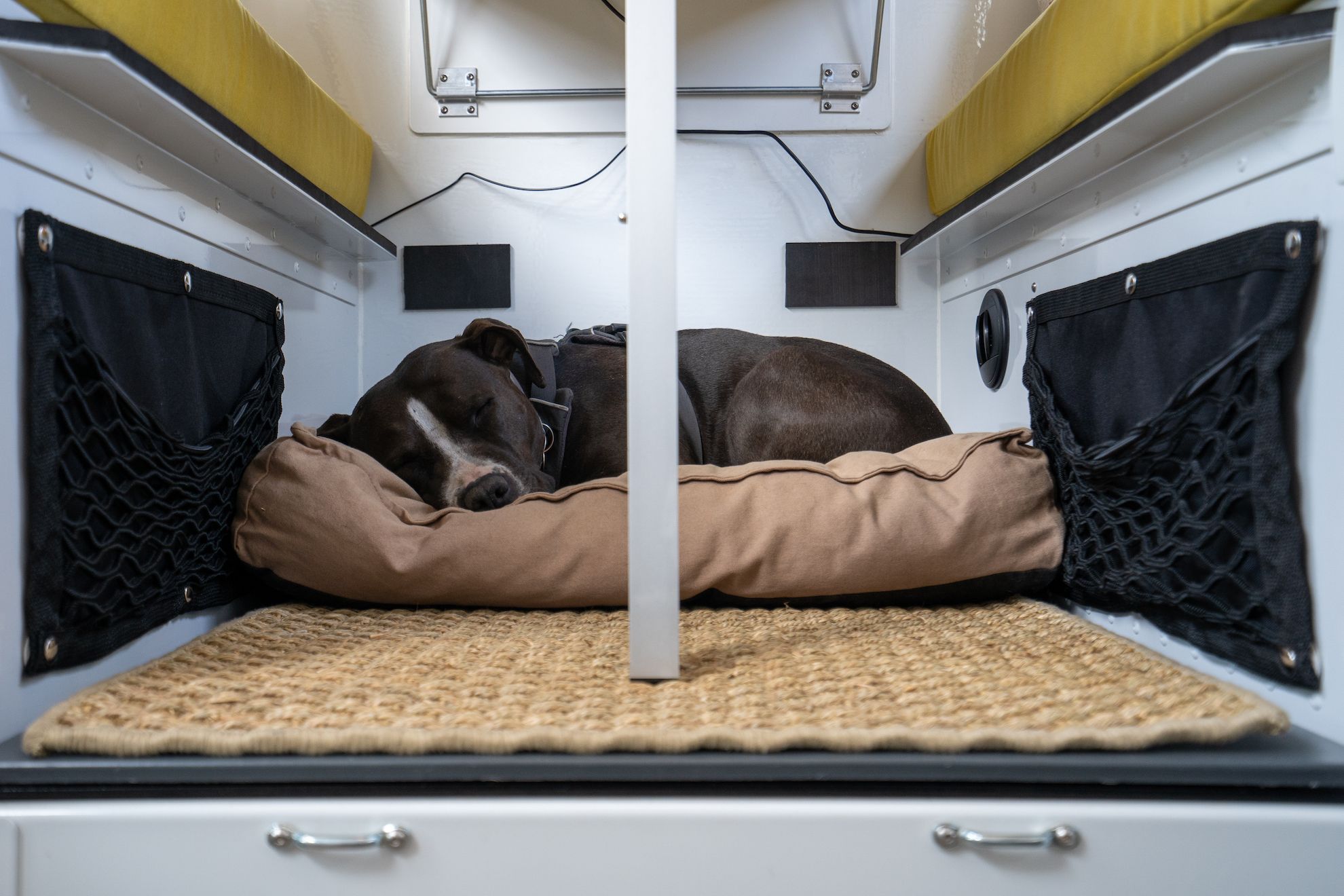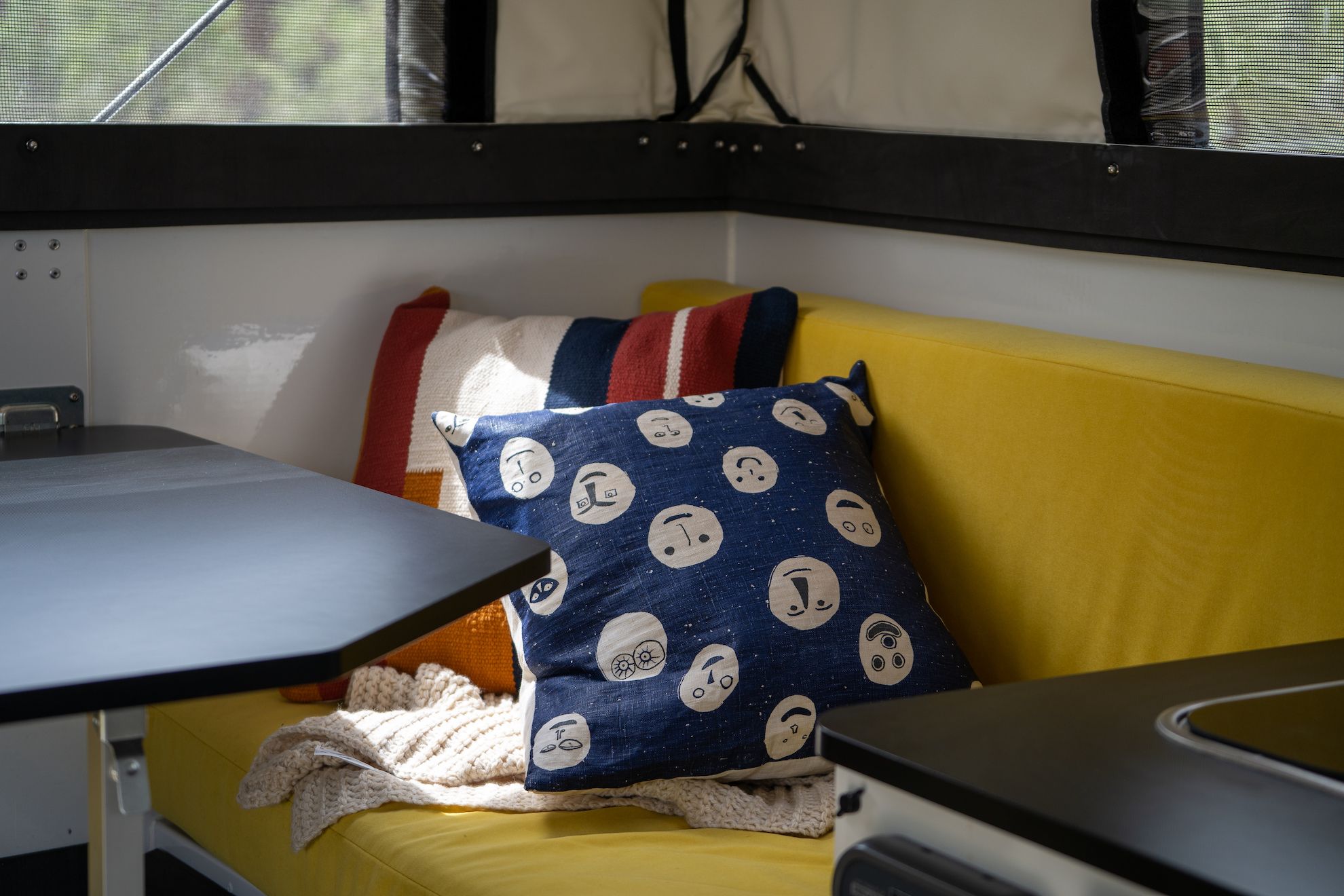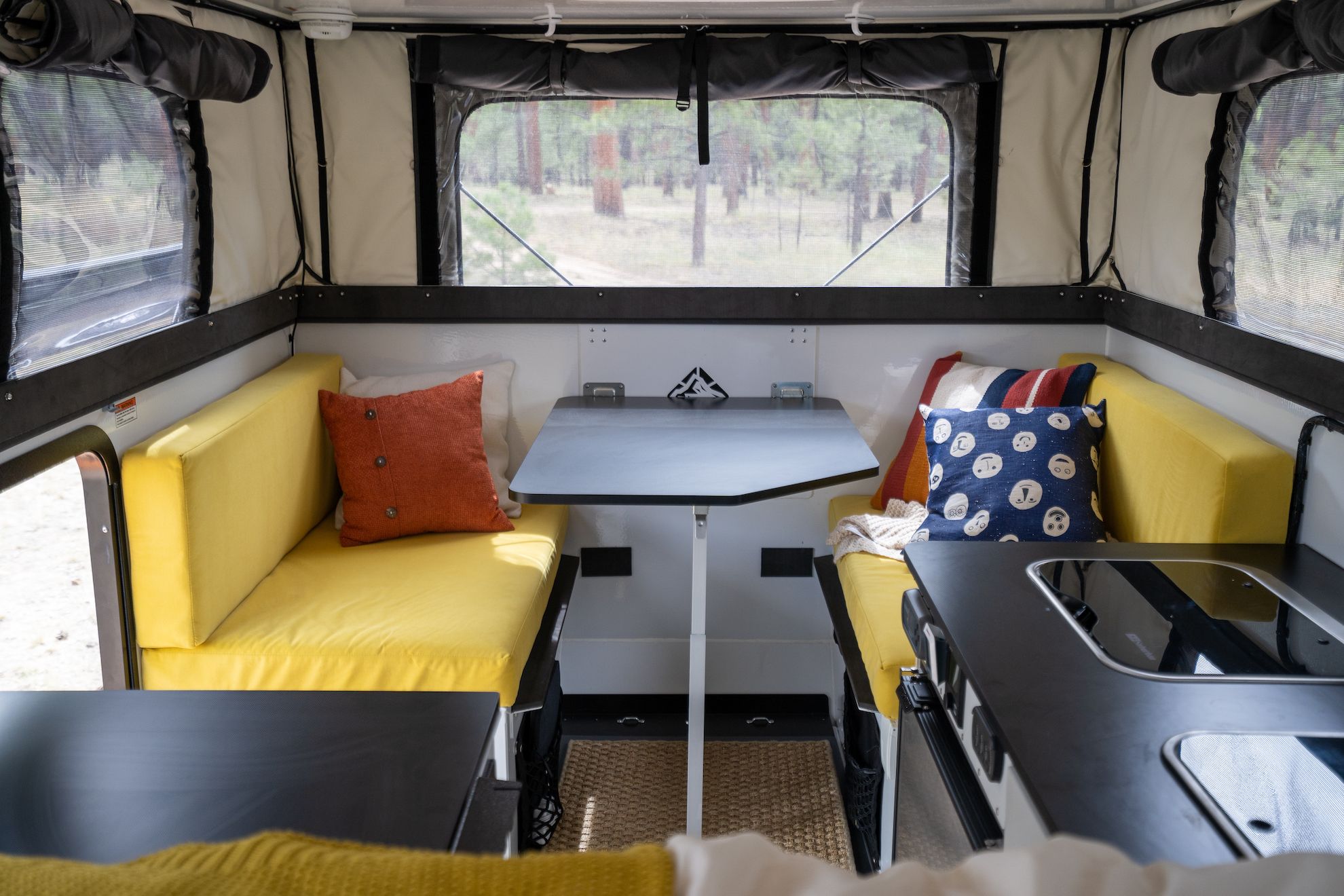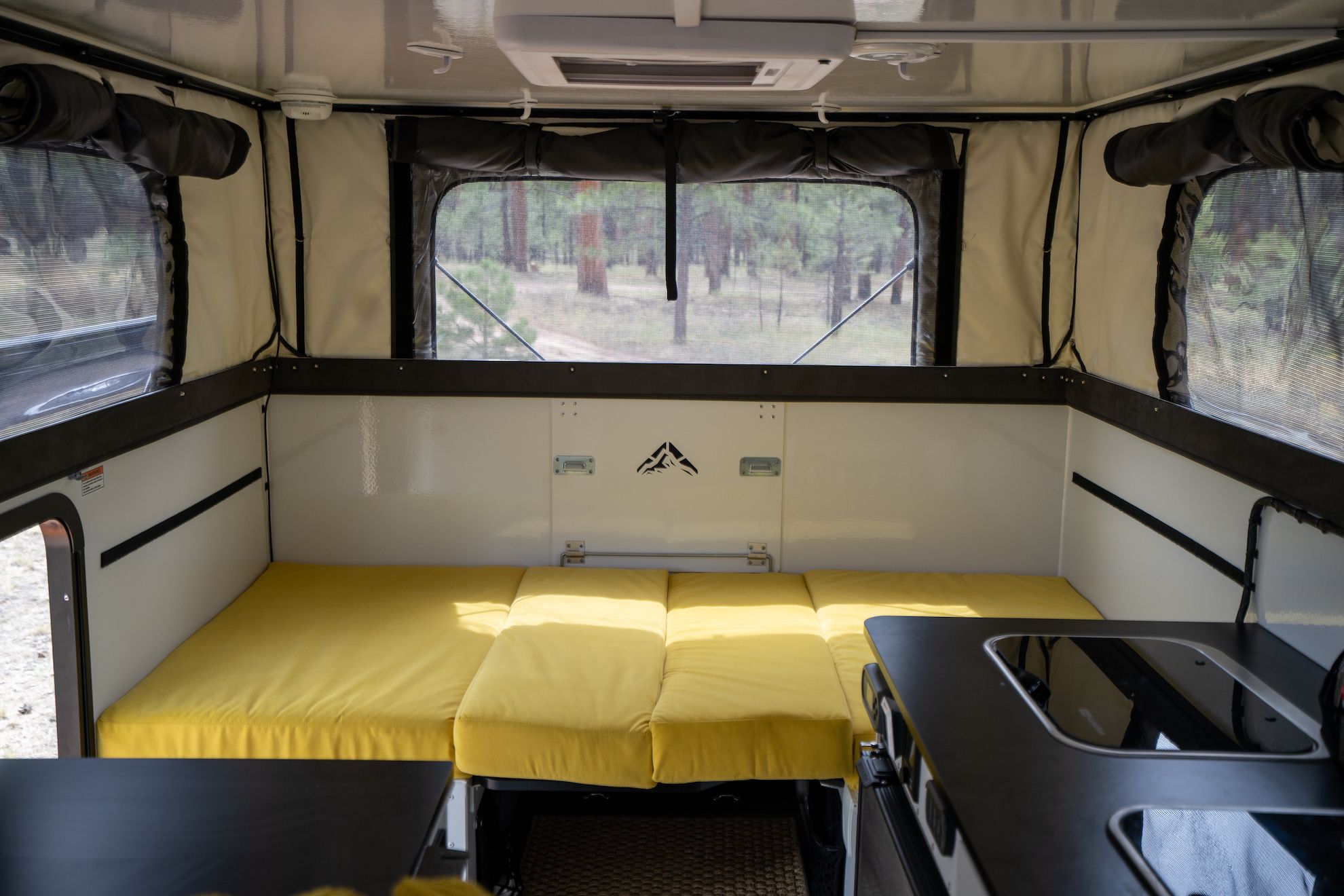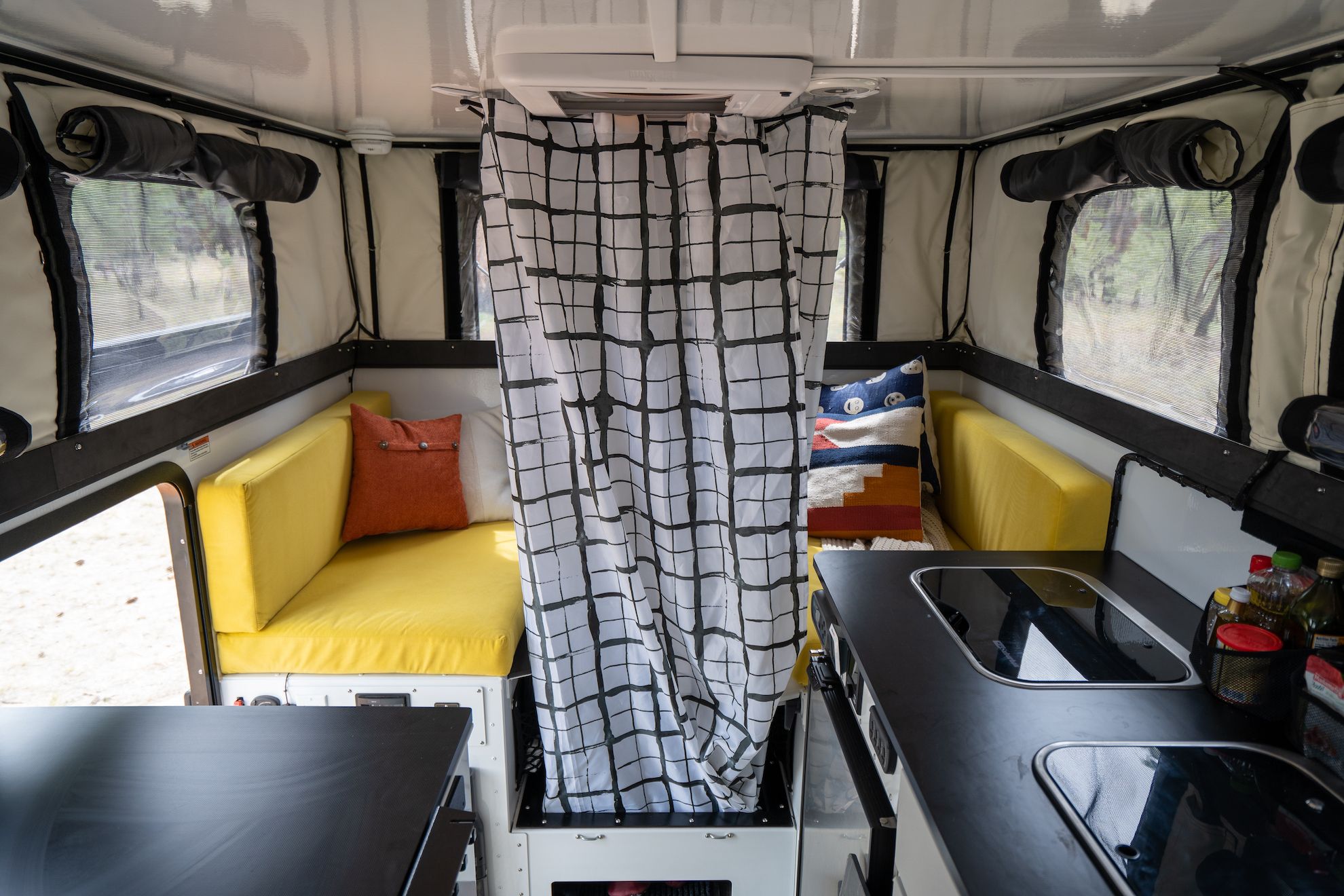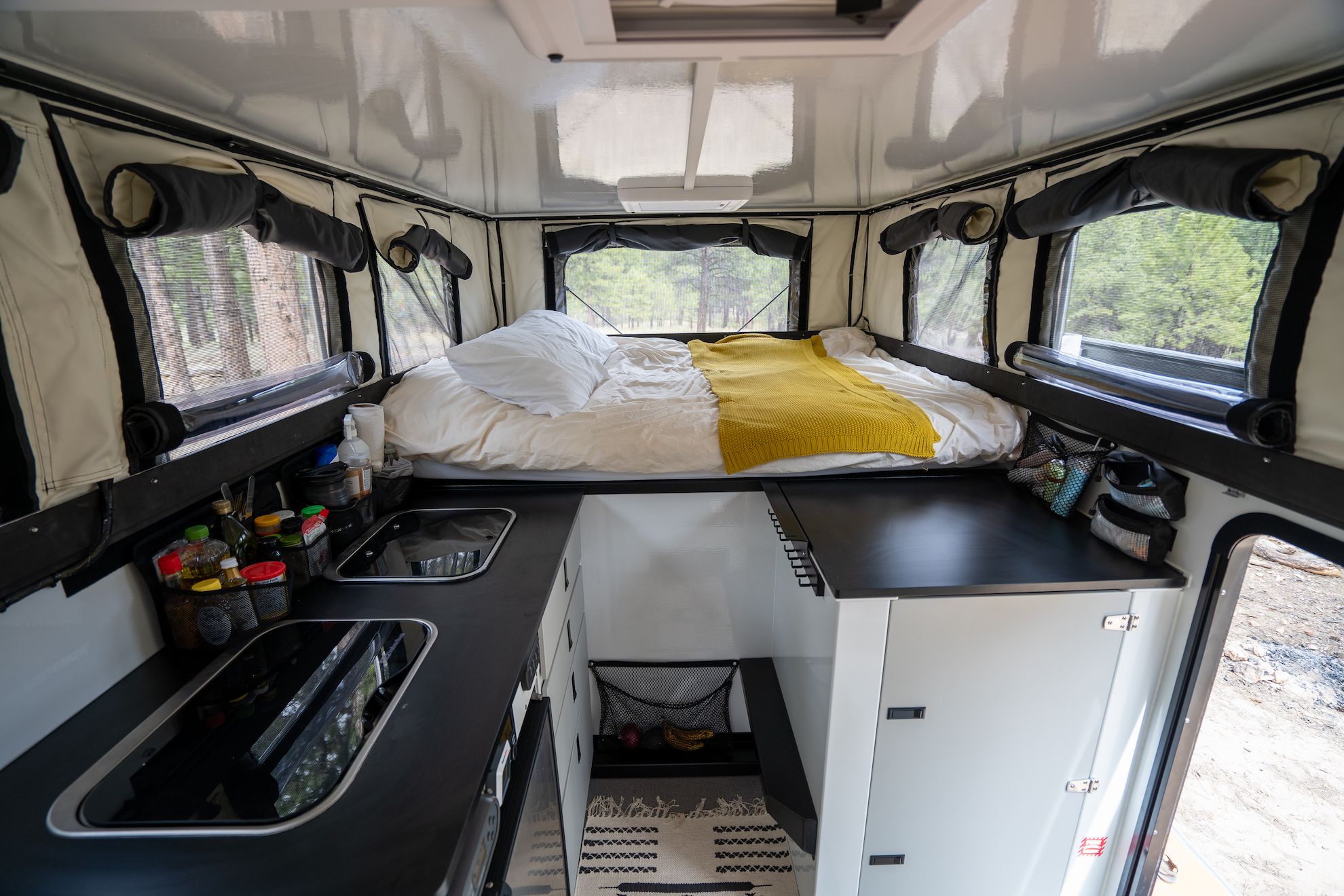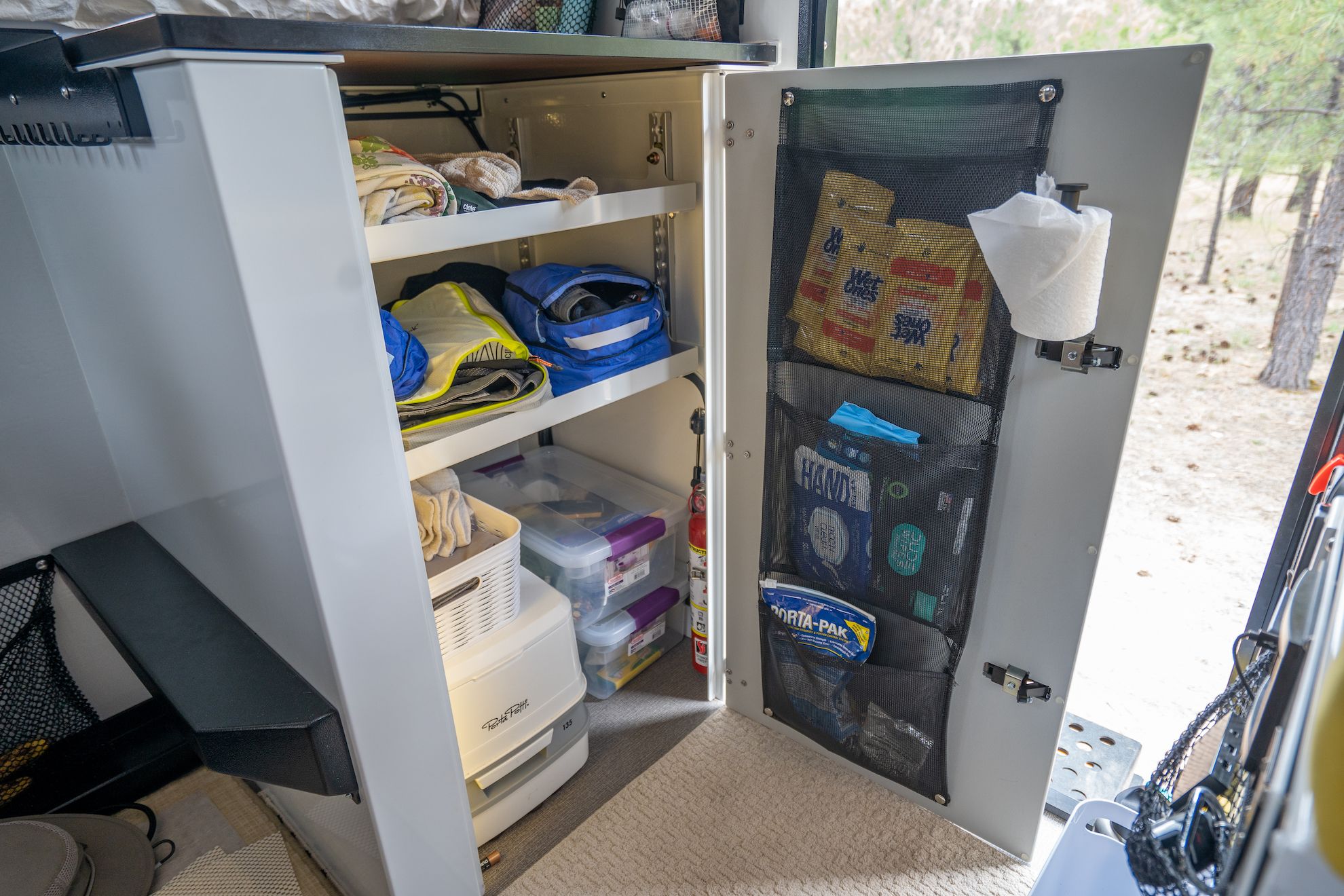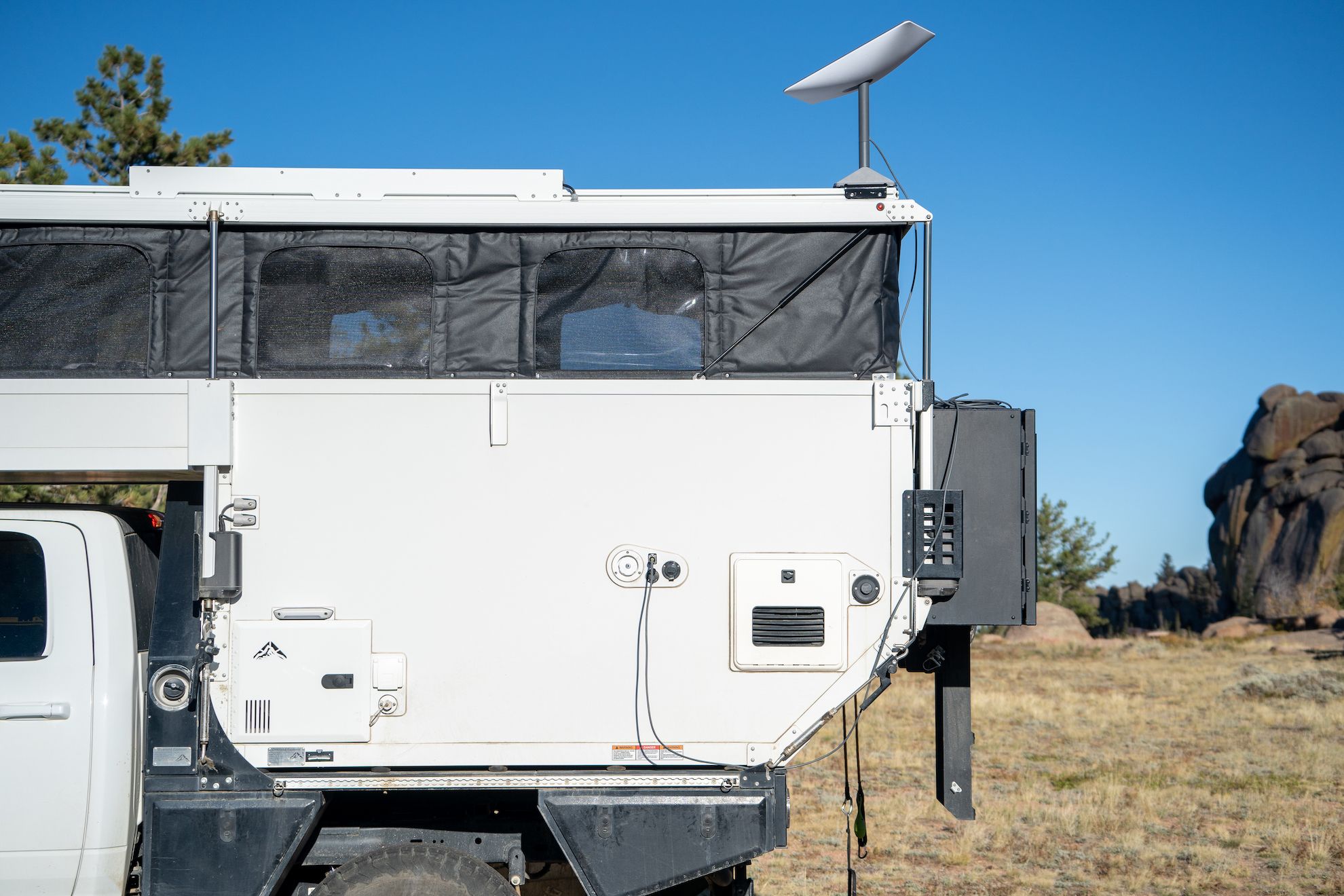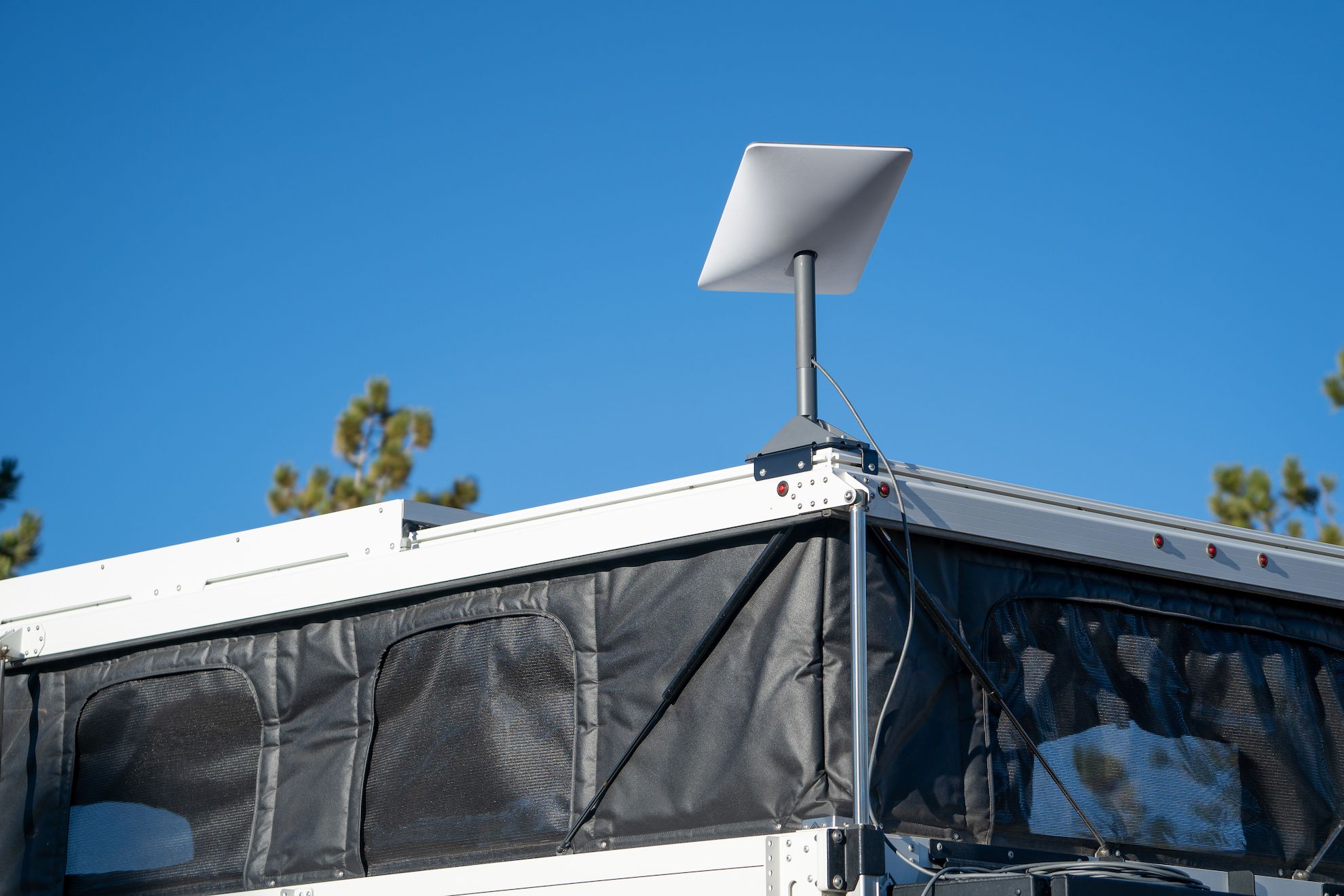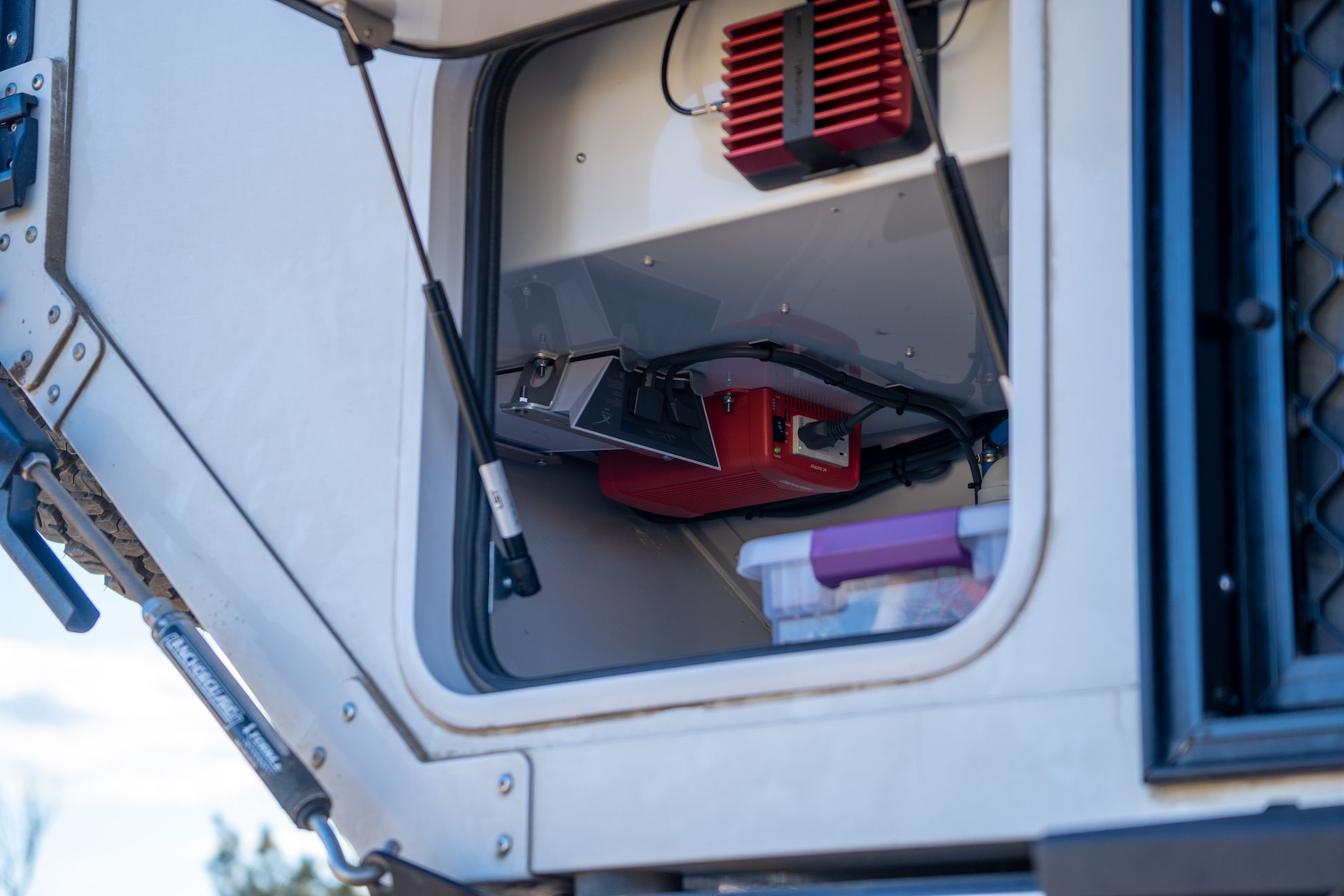 Other Important Information
We sold the roof bars that appear in some of the pictures. They will not be included in the sale!
Interested?
The truck will be available for sale in Salt Lake City, UT after November, 1st 2022. The truck will be professionally detailed before being sold to its new owner.
Please reach out to me at [email protected].
What Else?
Want to see what the evolution of the truck looks like since December 2020?
First iteration (December 2020 - April 2021)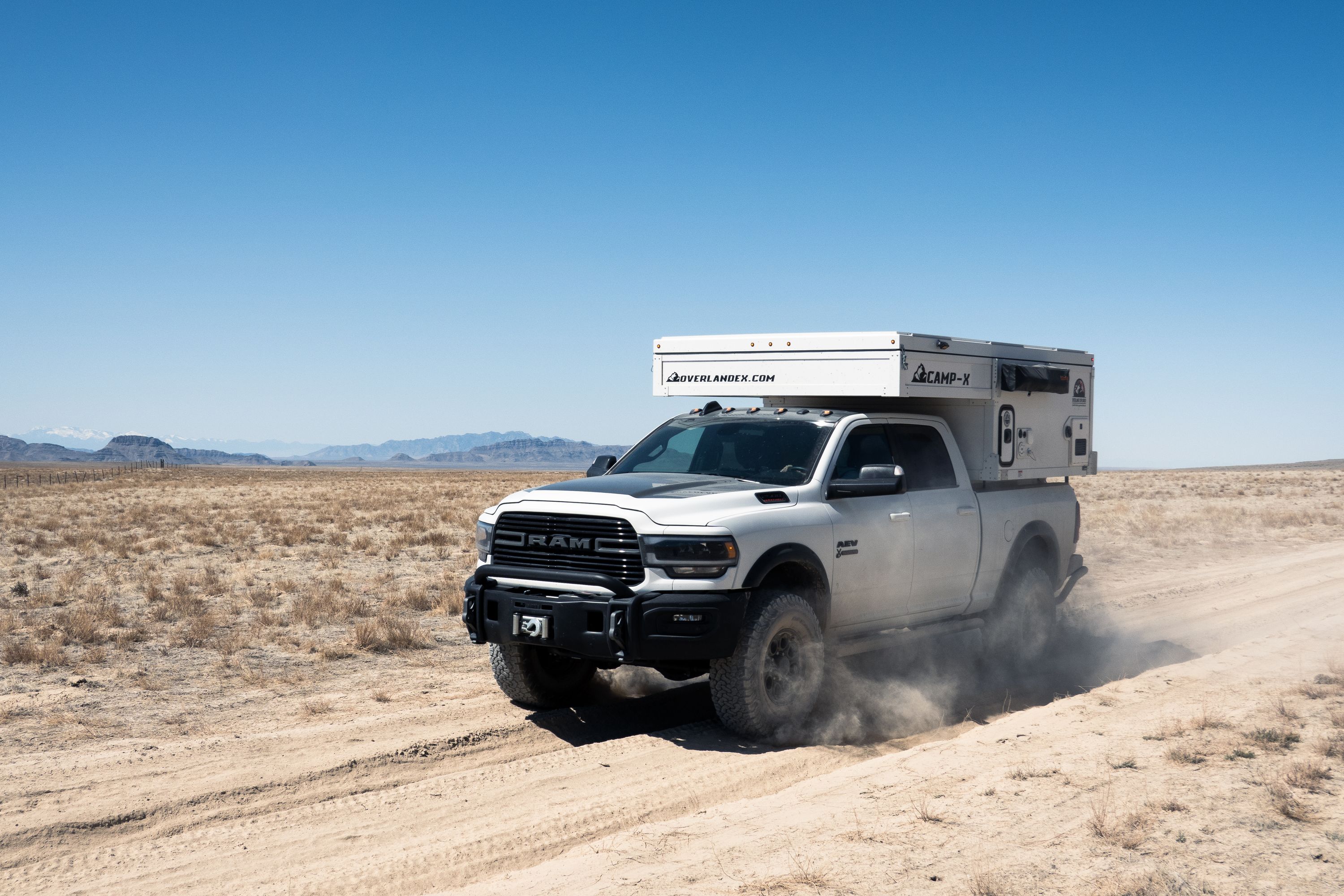 West Desert near Salt Lake City
Arizona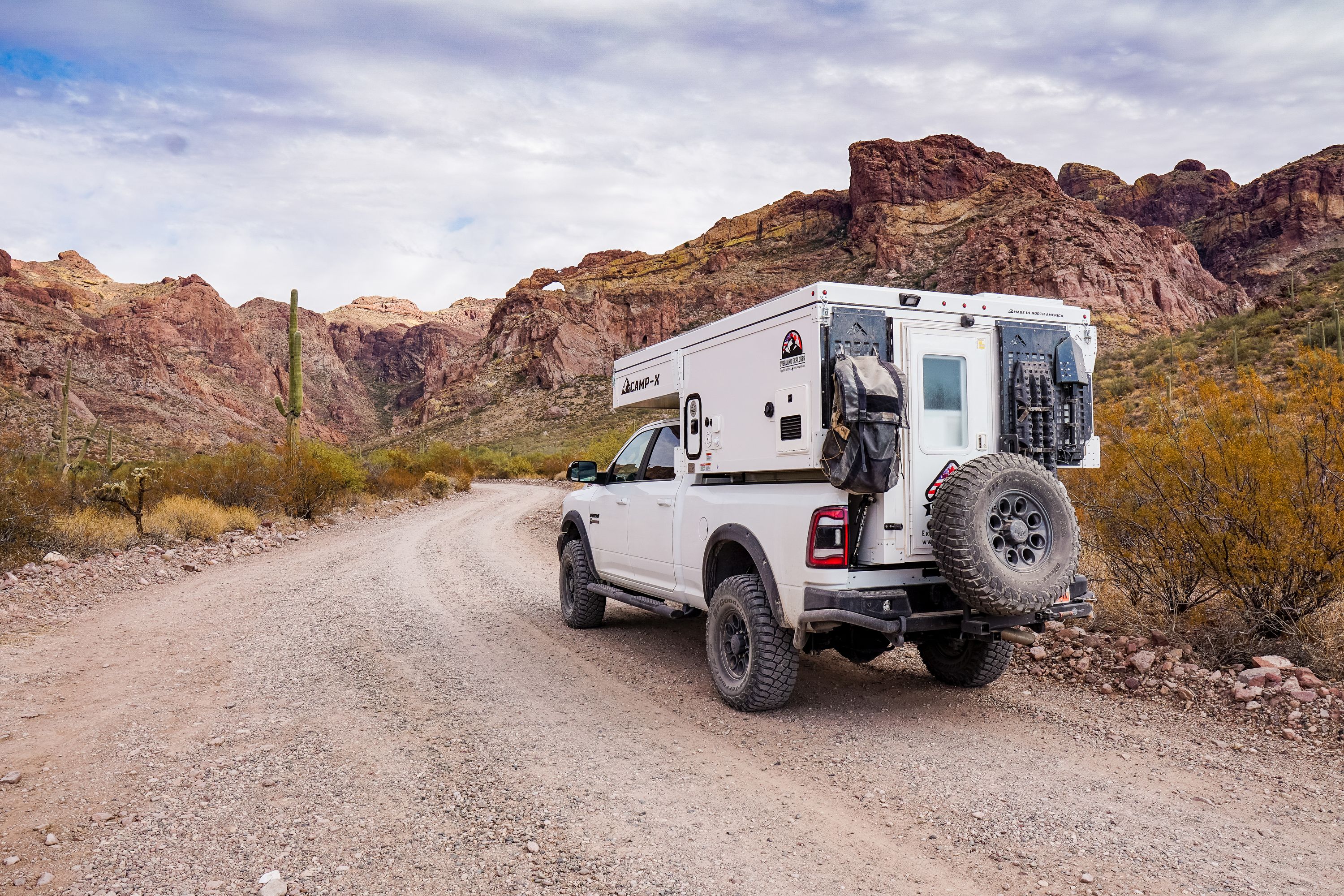 Arizona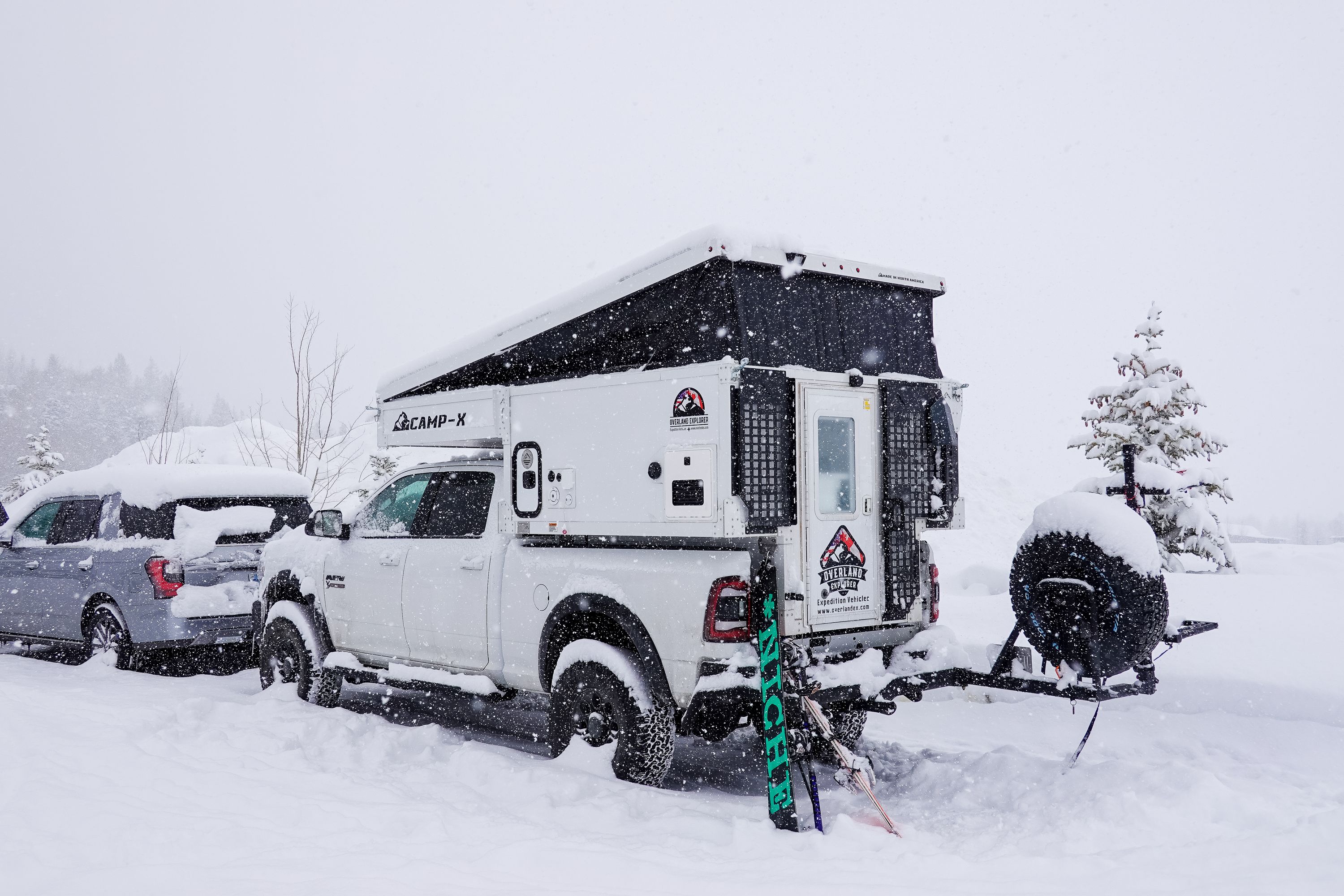 Wyoming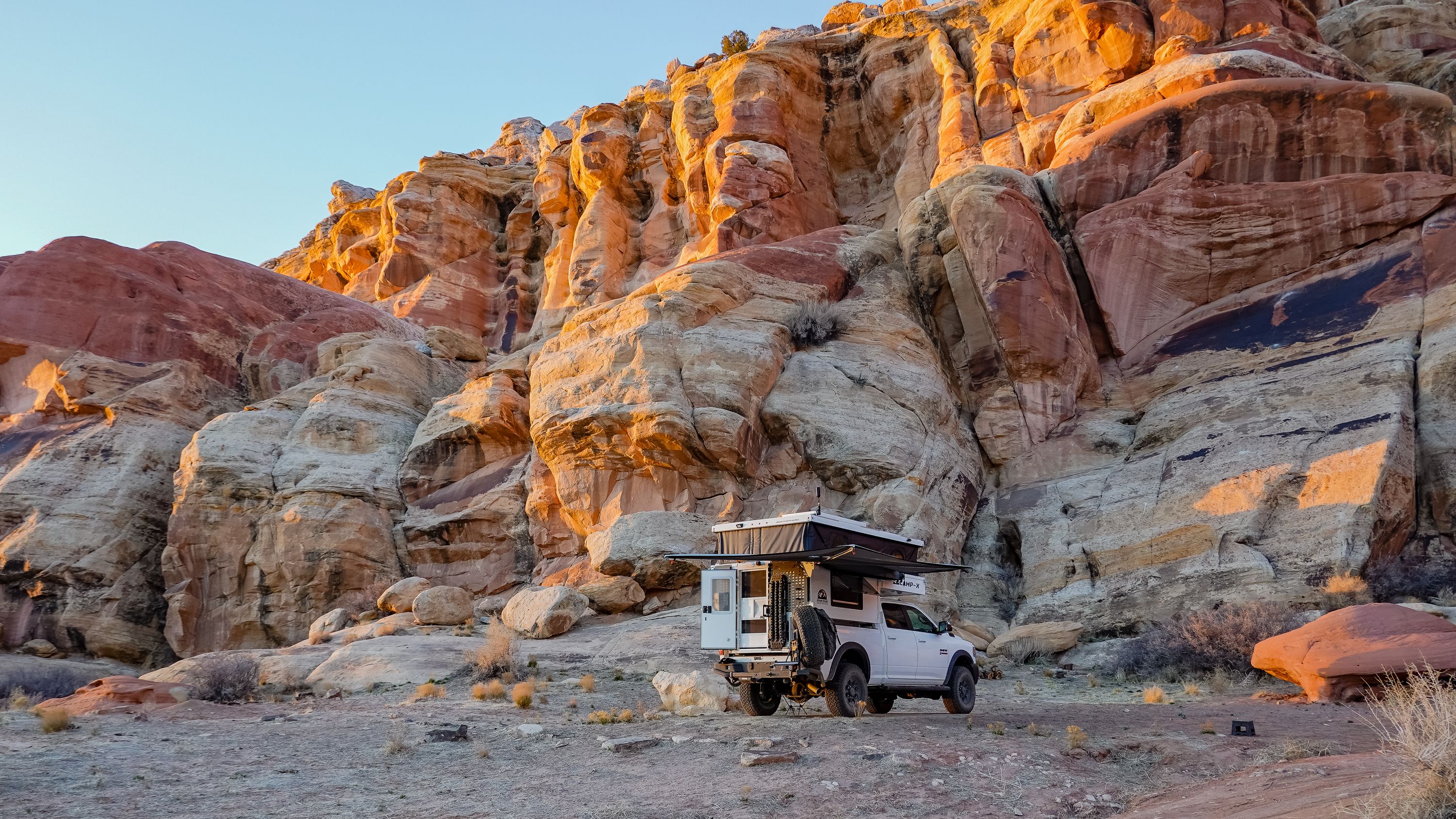 Moab, UT
Second iteration (April 2021 - February 2022)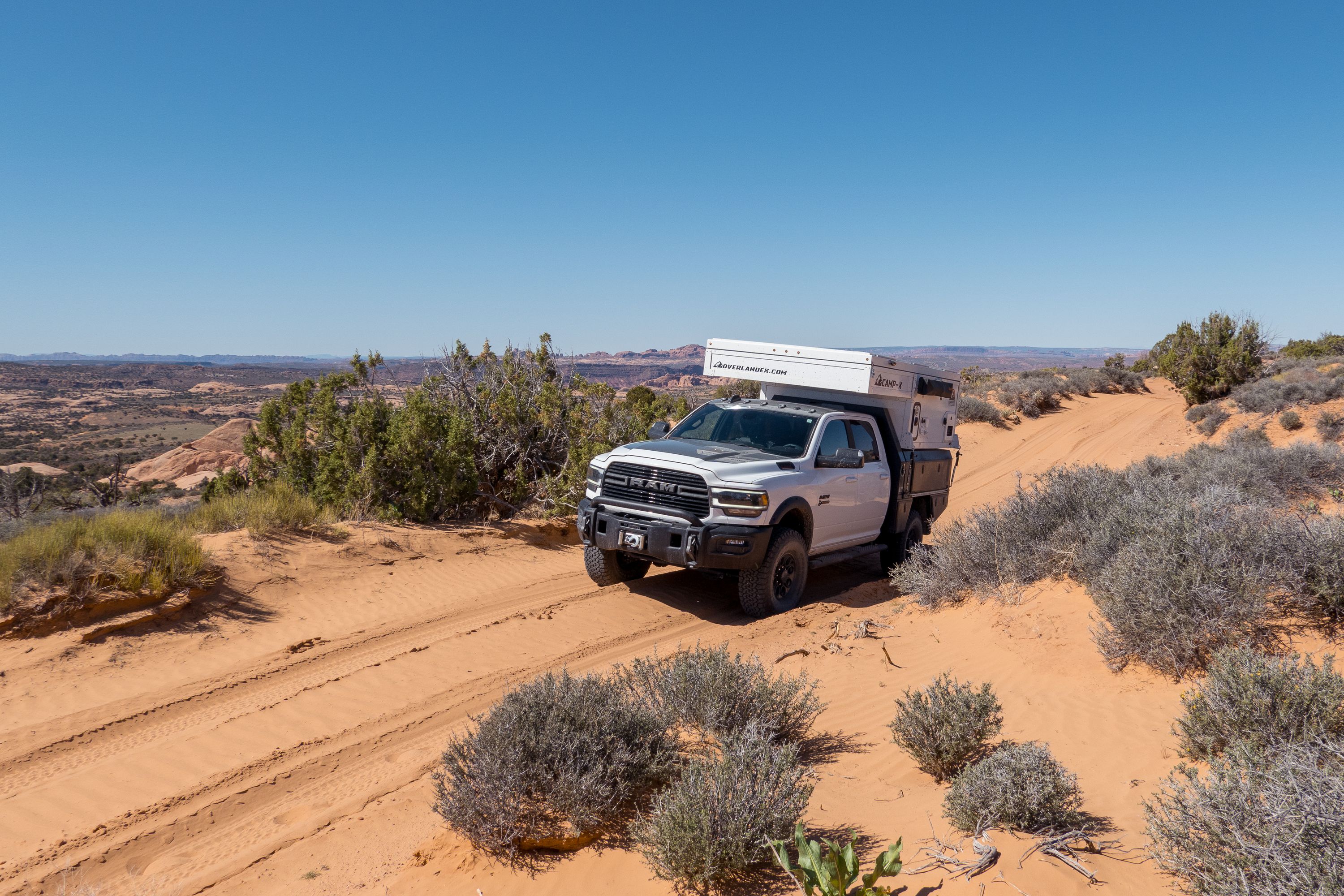 Moab, UT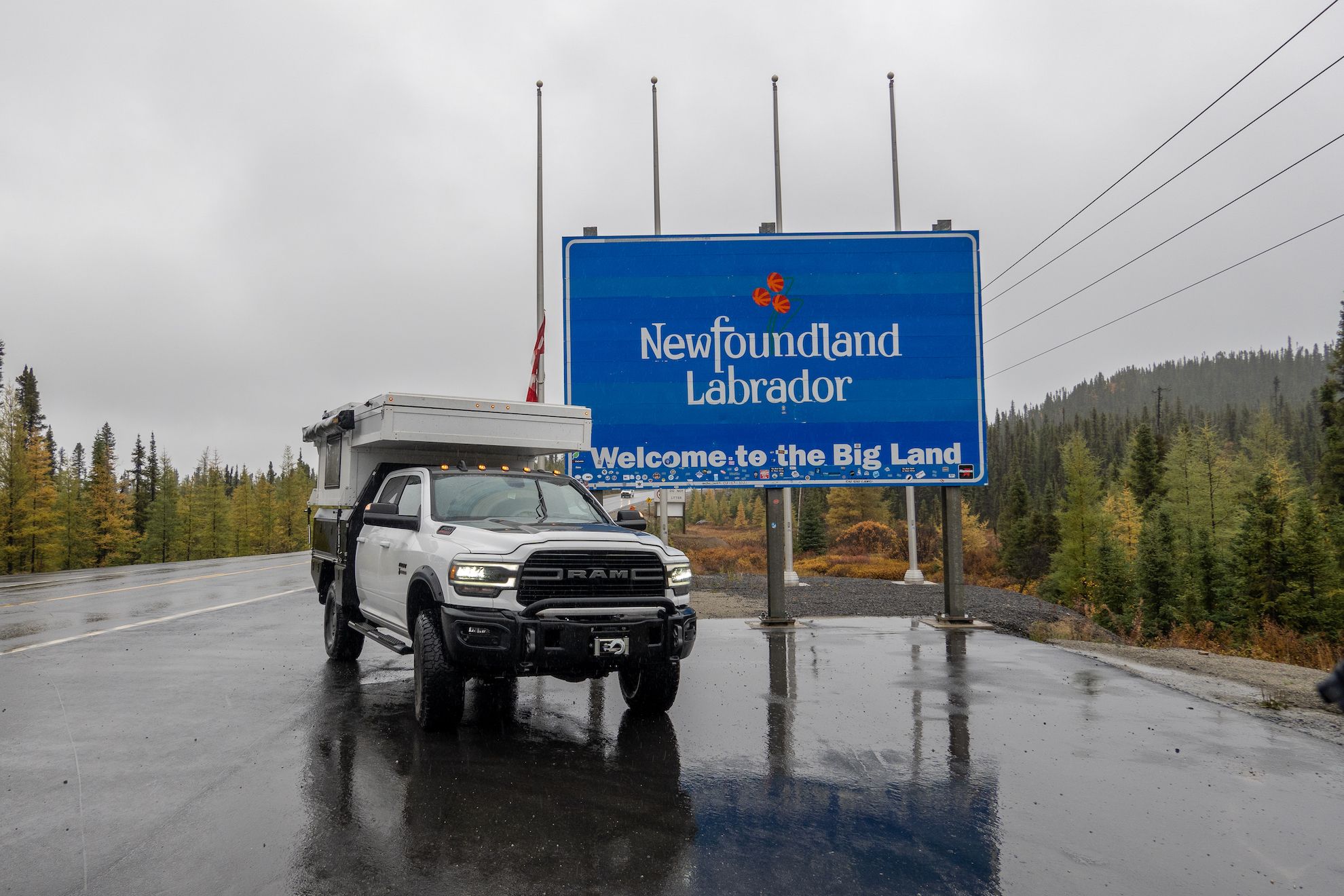 Newfounland & Labrador, Canada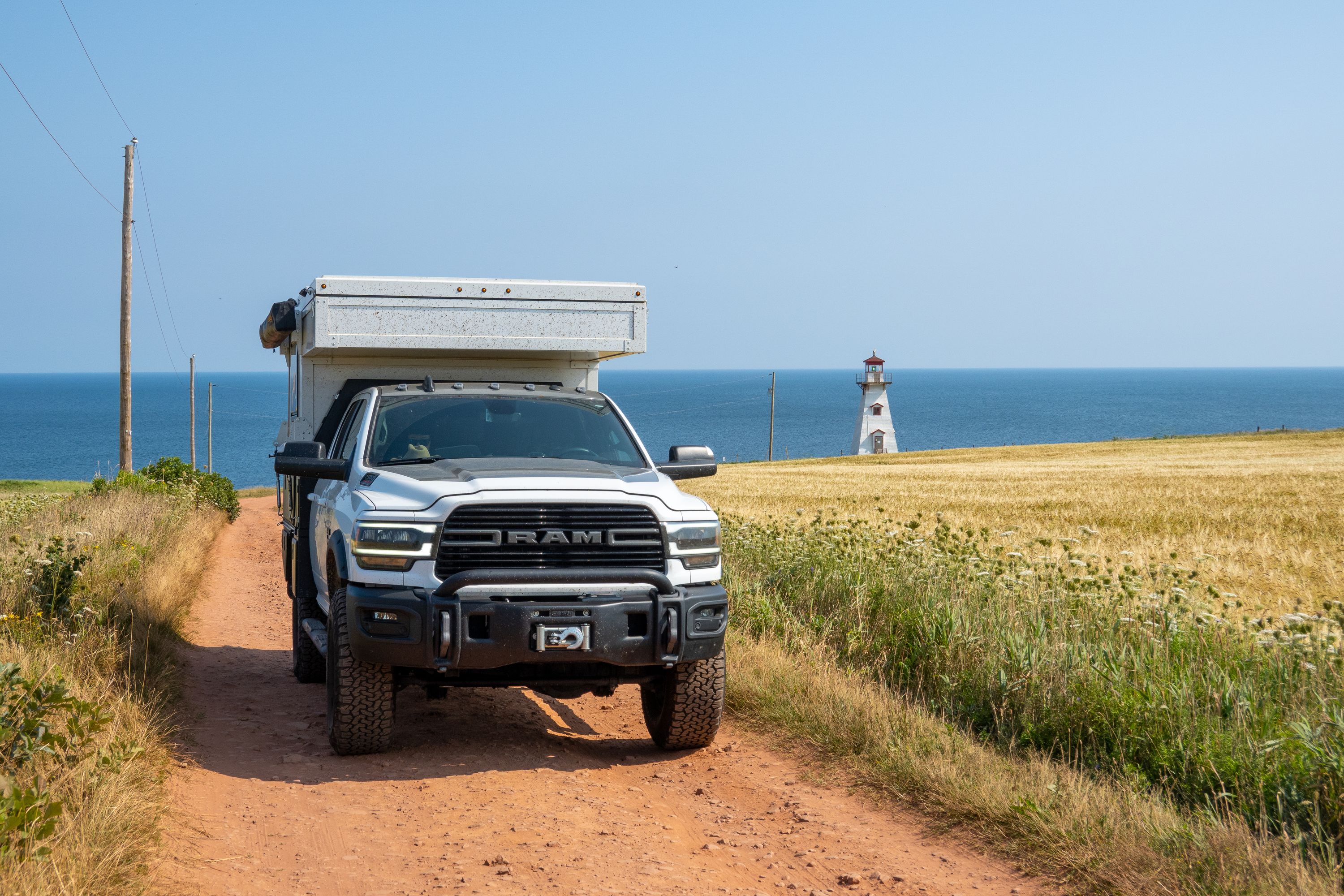 Prince Edward Island, Canada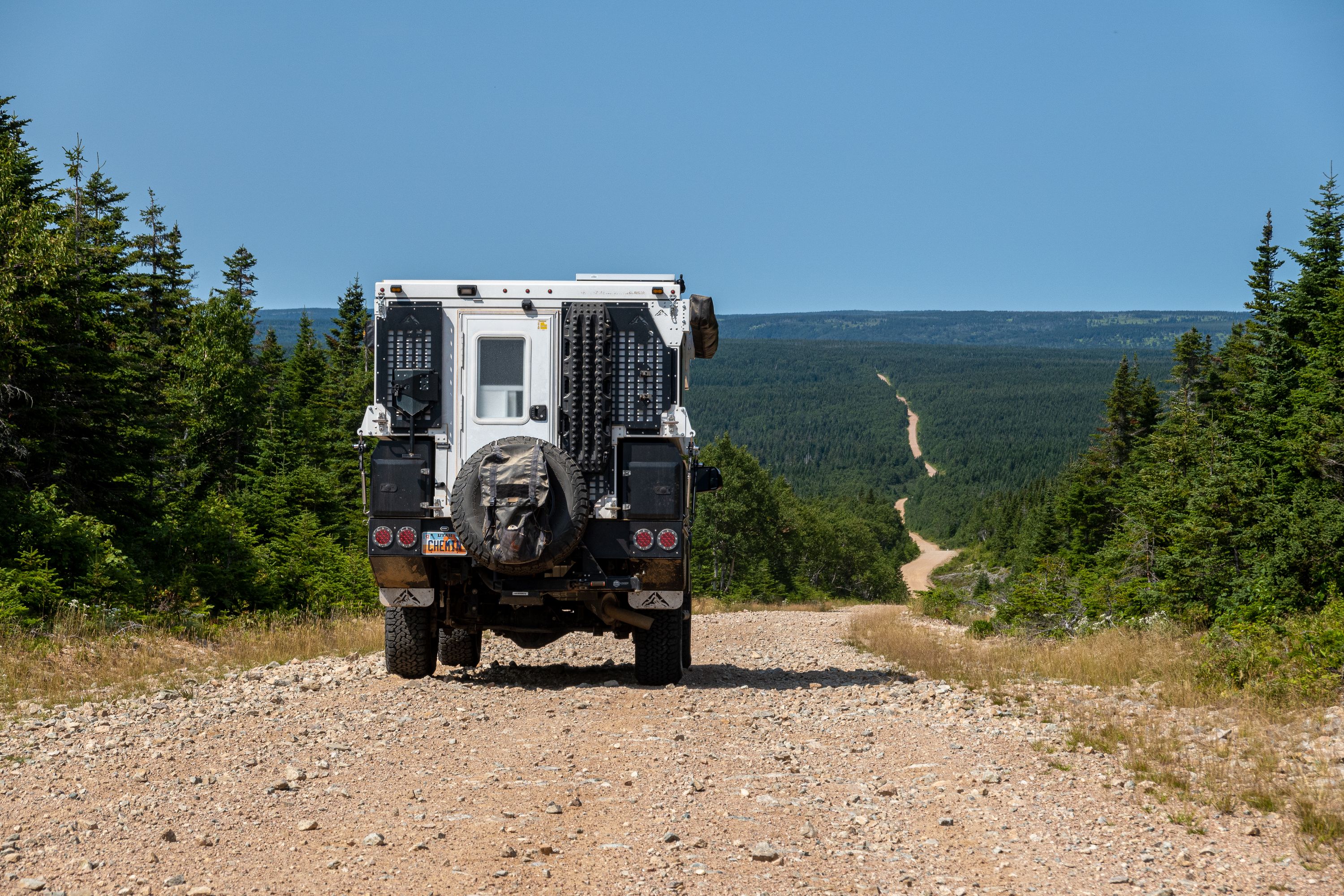 Nova Scotia, Canada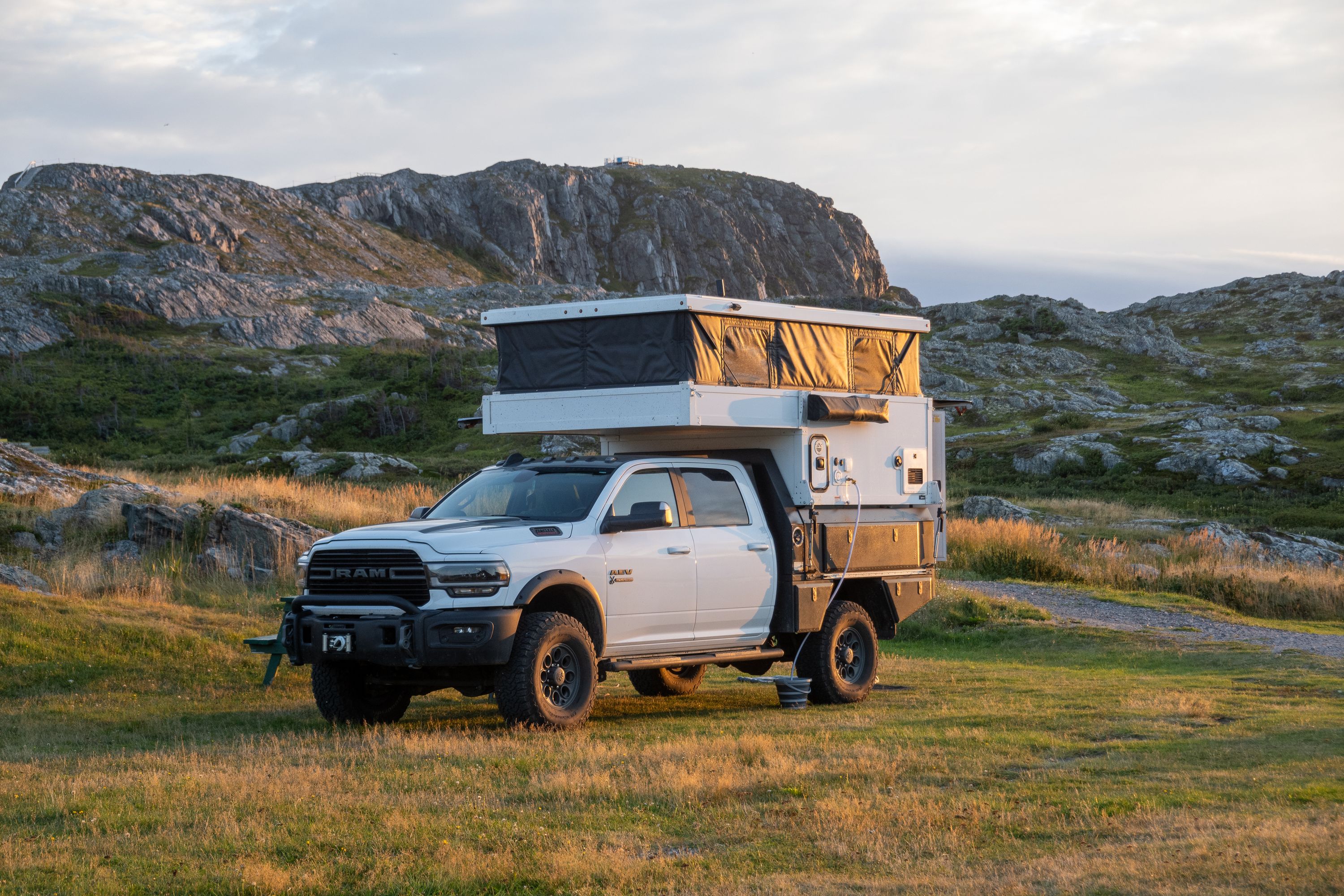 Newfoudland, Canada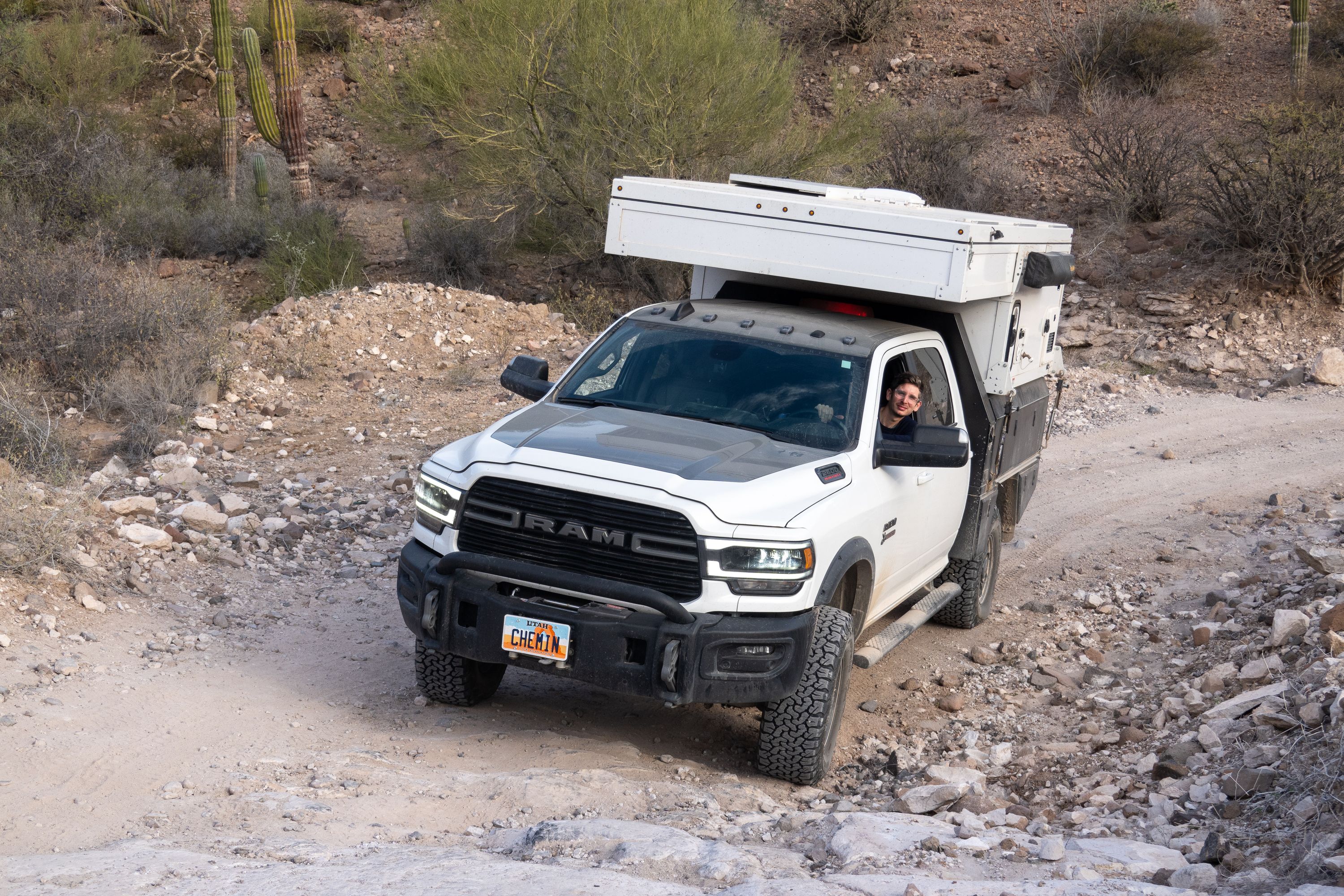 Baja, Mexico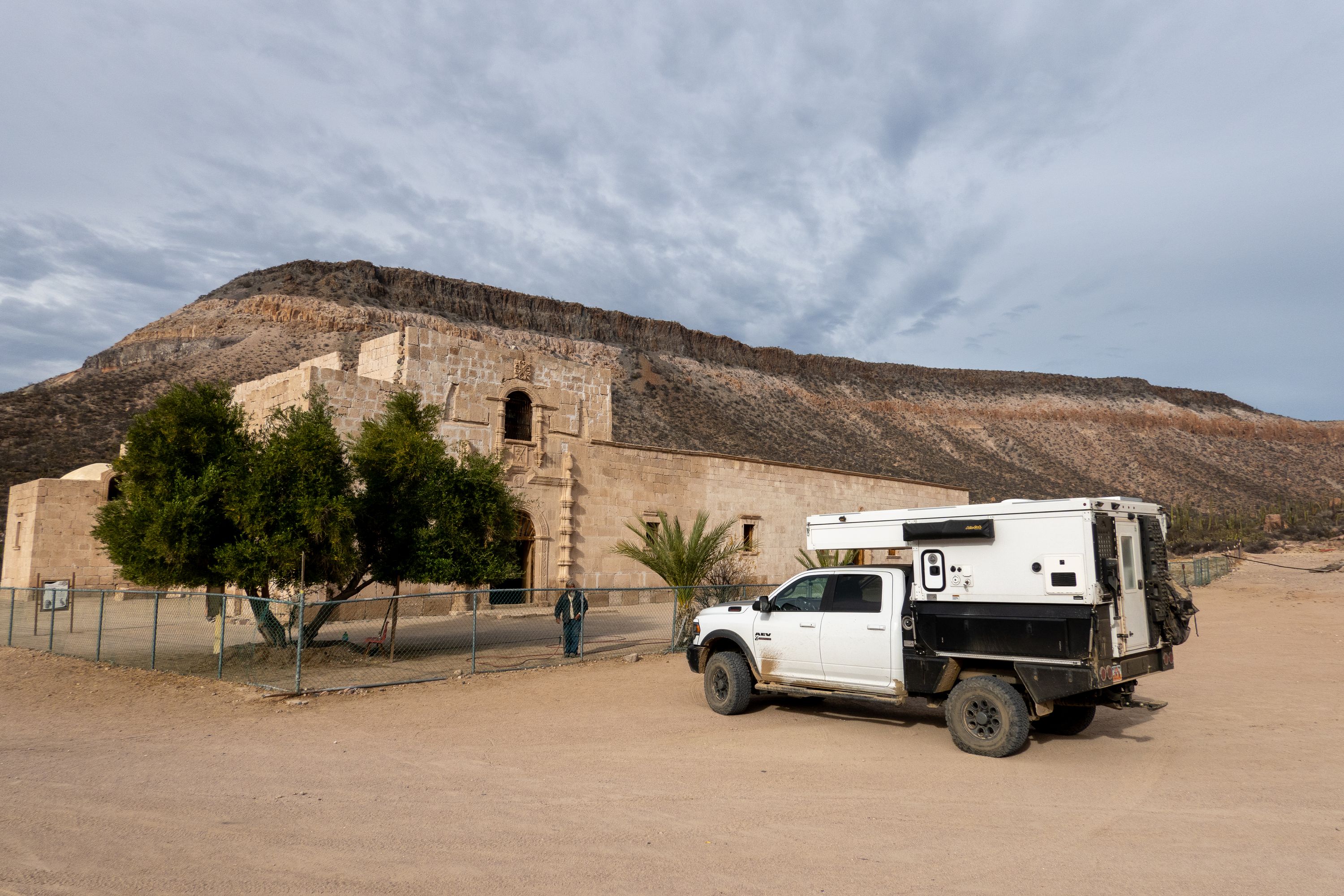 Baja, Mexico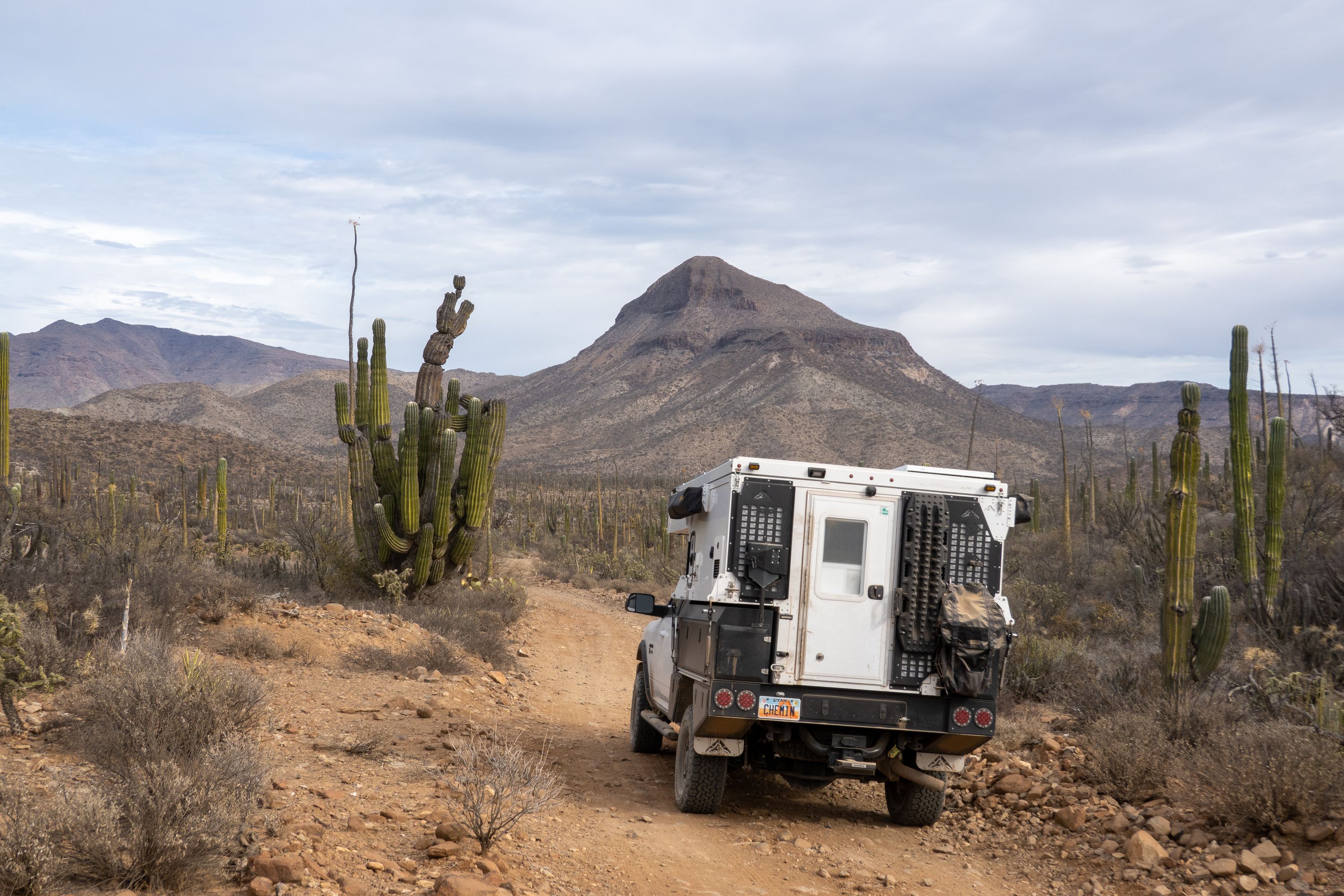 Baja, Mexico
Third iteration - Current (February 2022 - Today)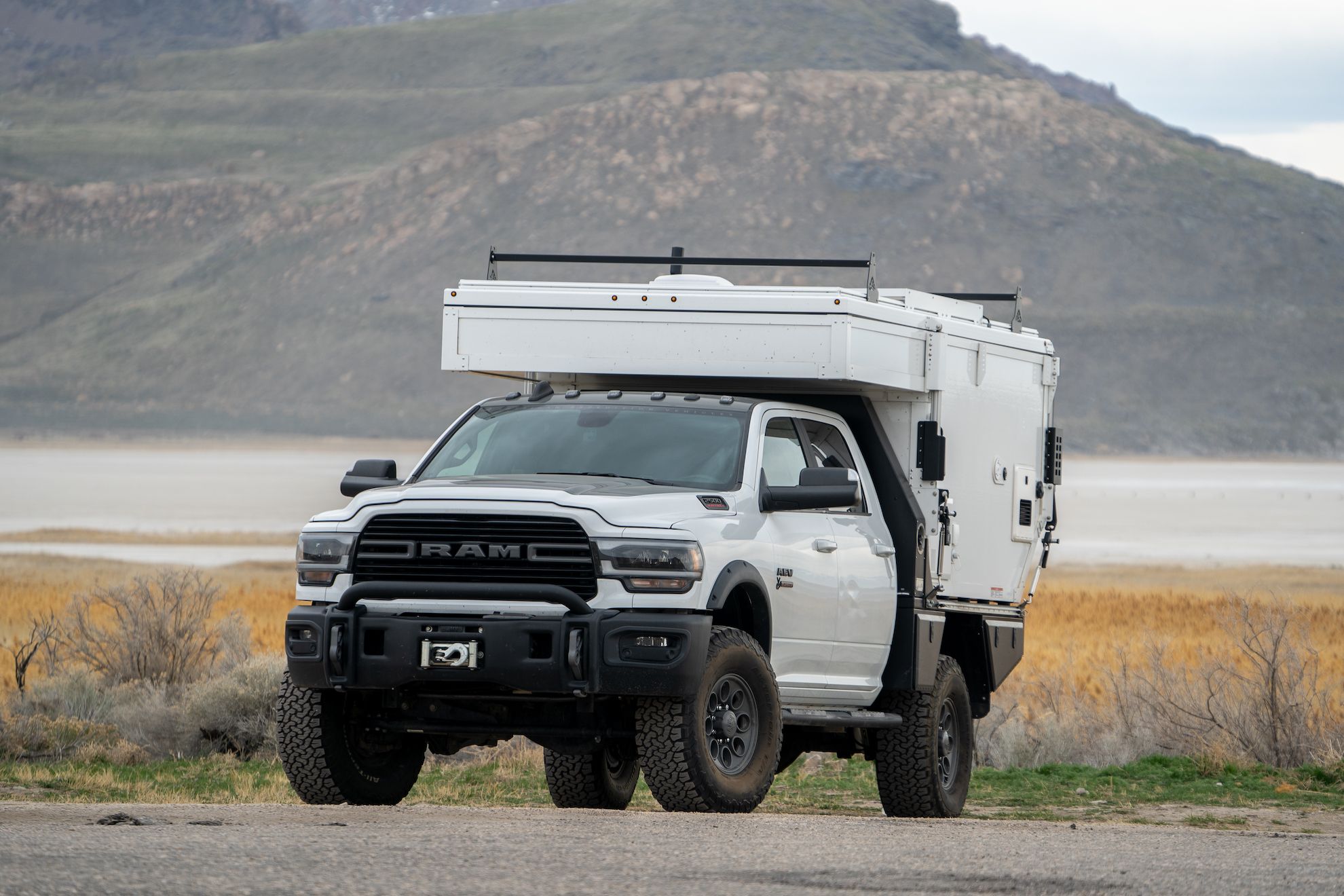 Salt Lake City, UT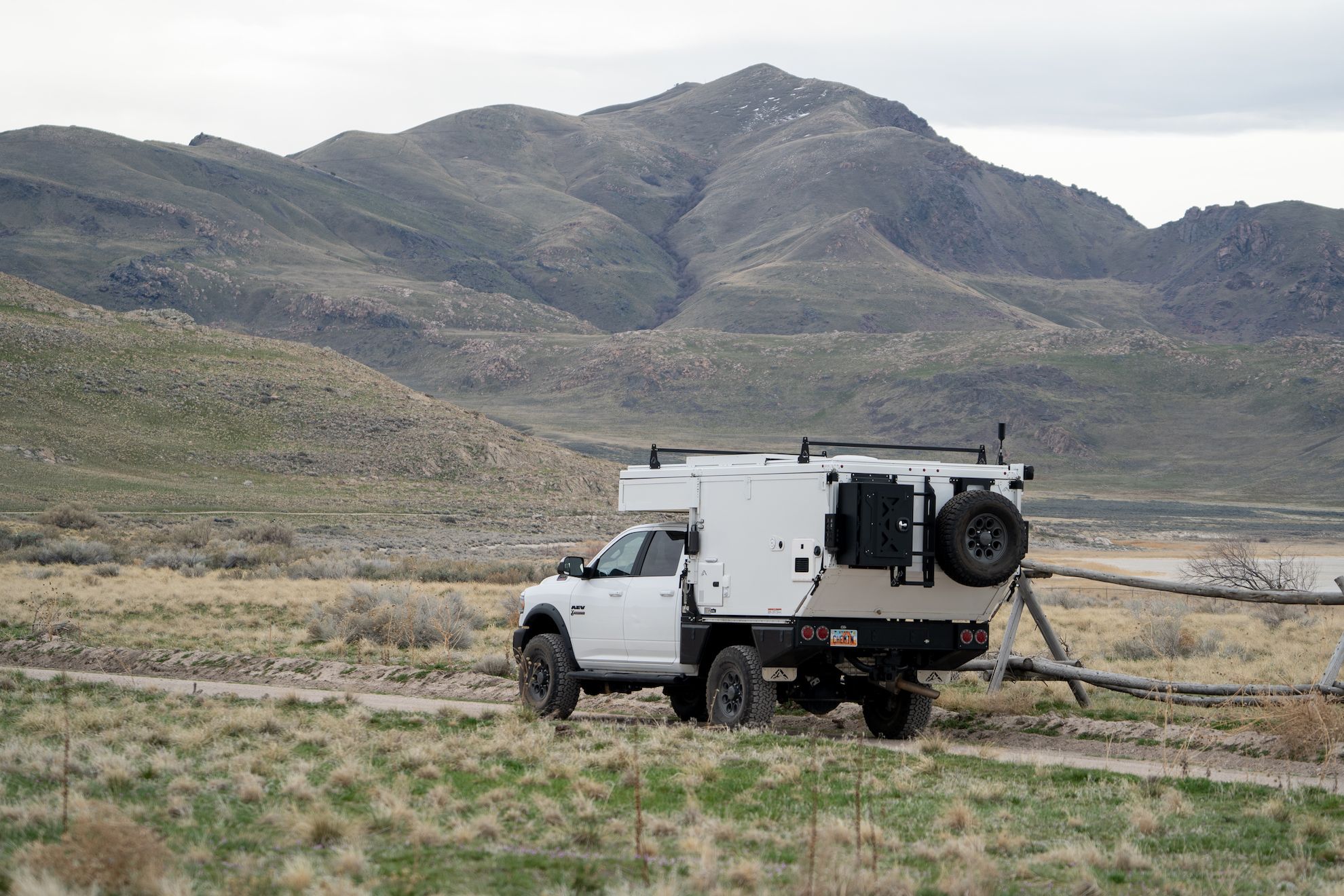 Salt Lake City, UT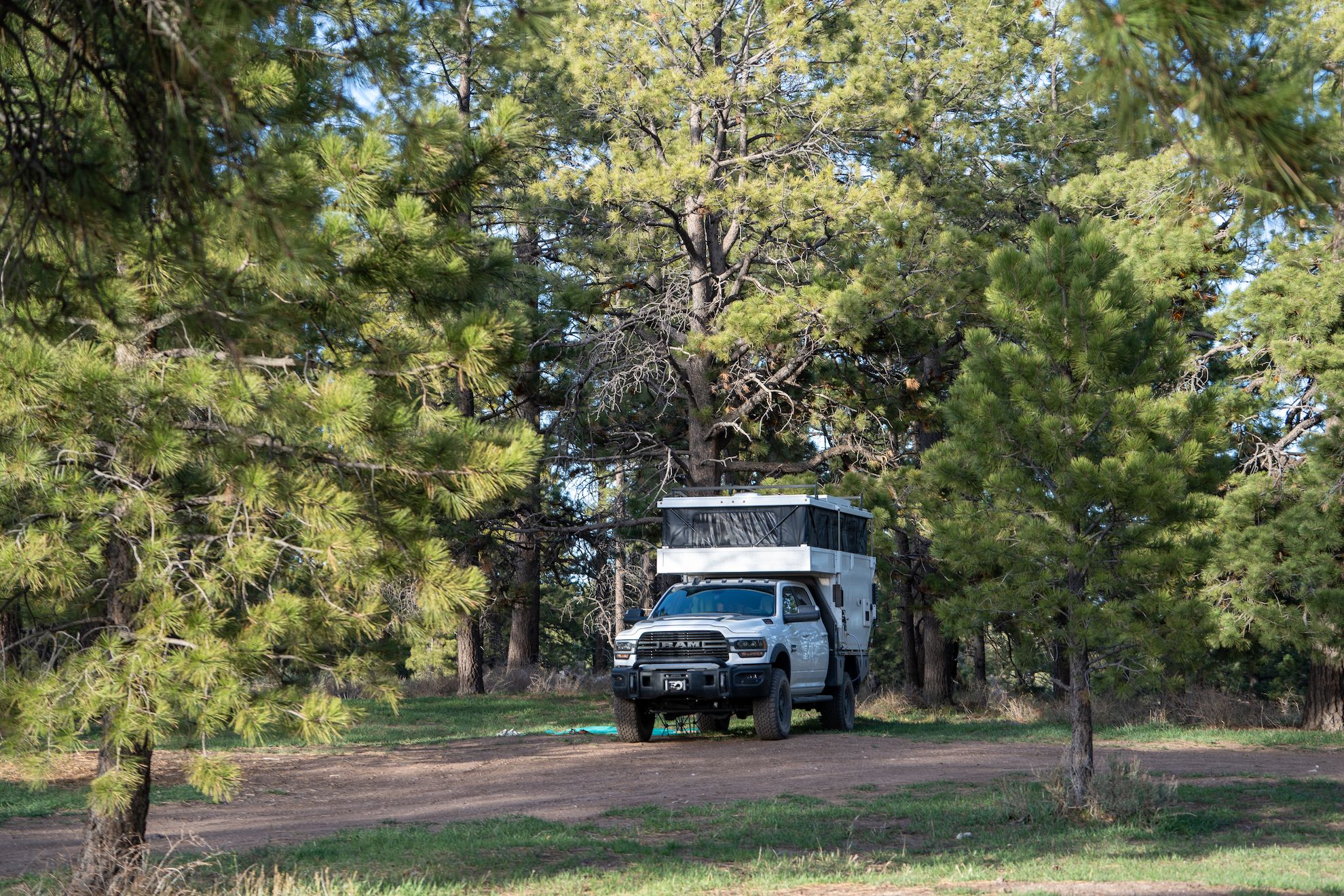 Bears Ears National Monument, UT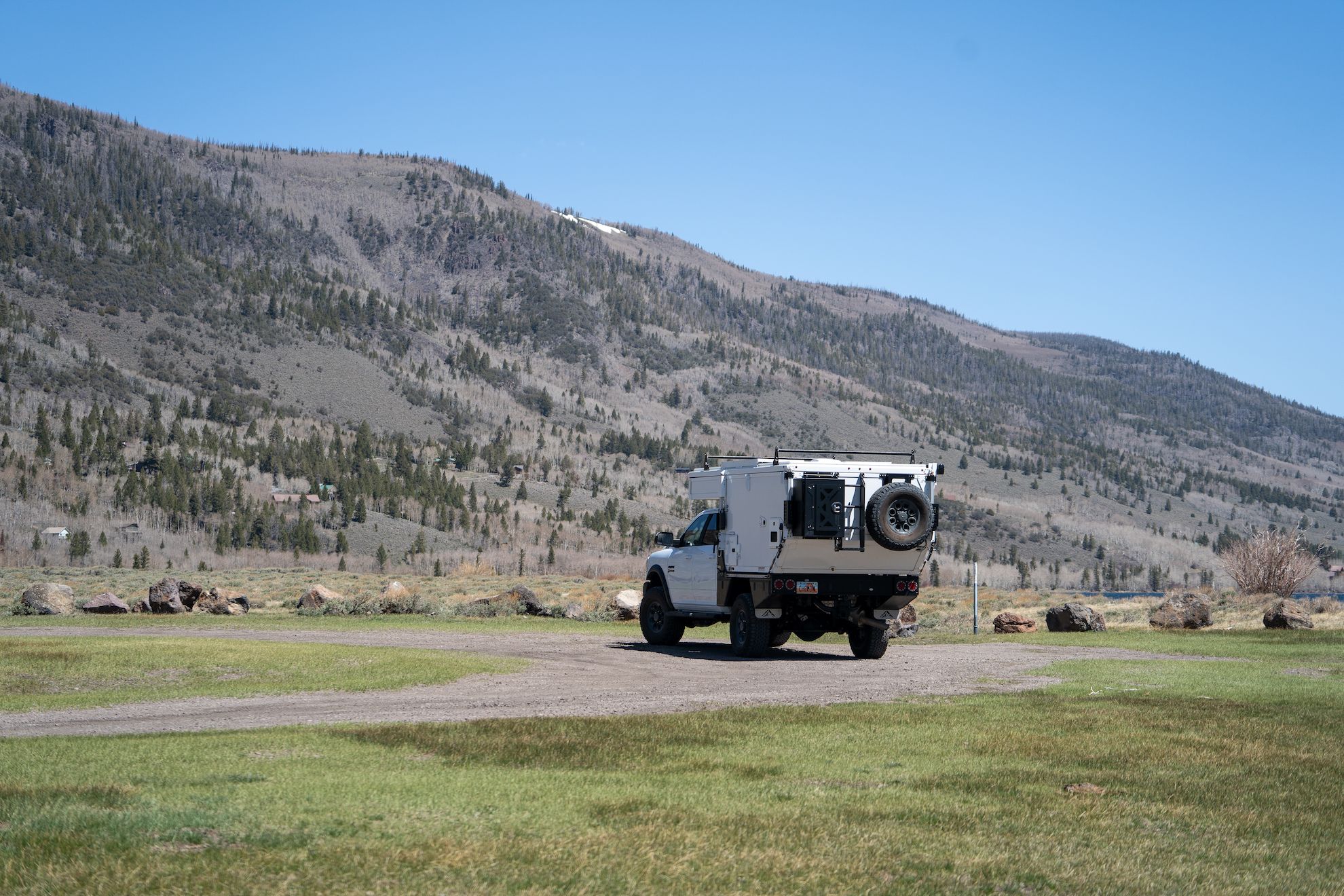 Near Capitol Reef, UT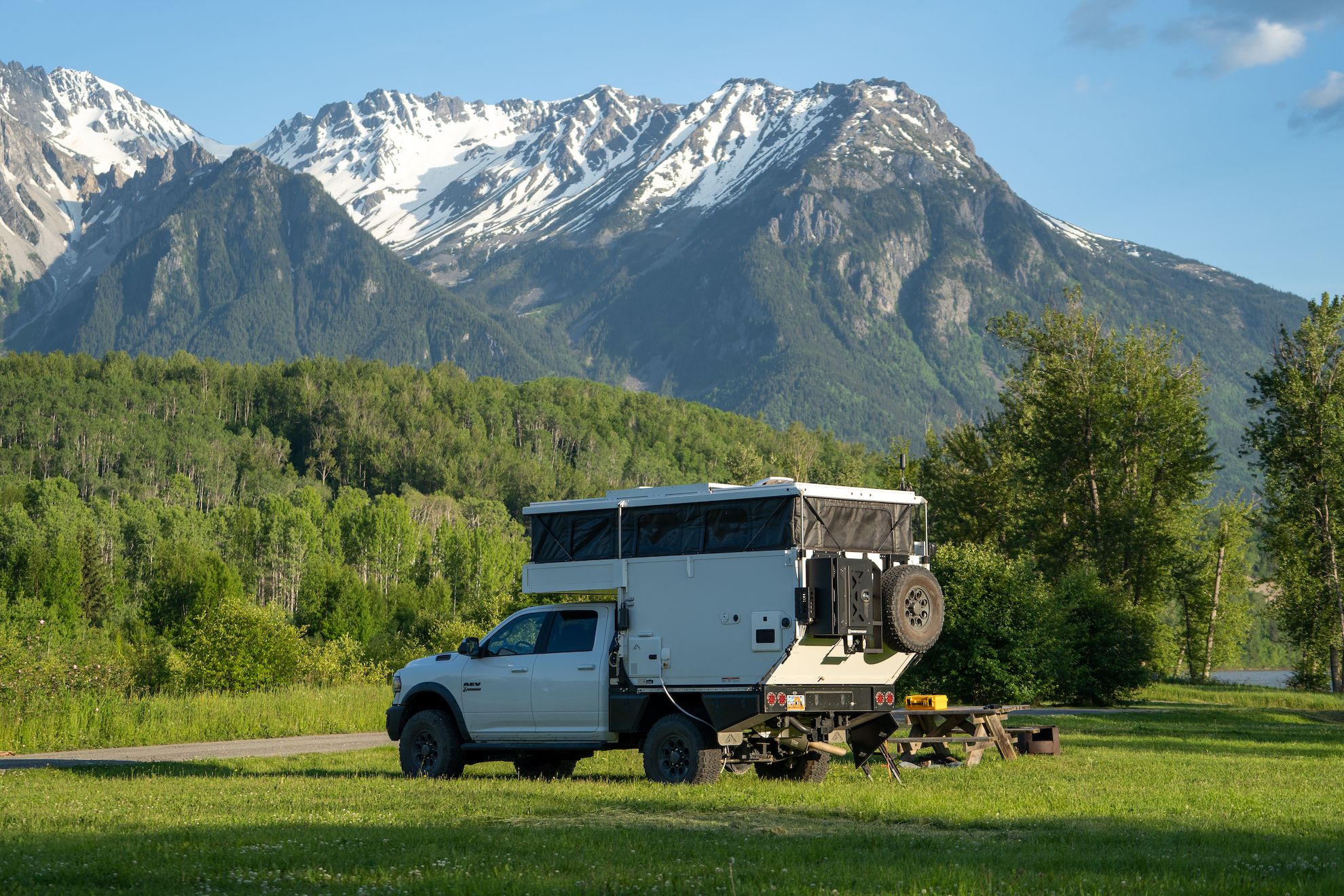 British Columbia, Canada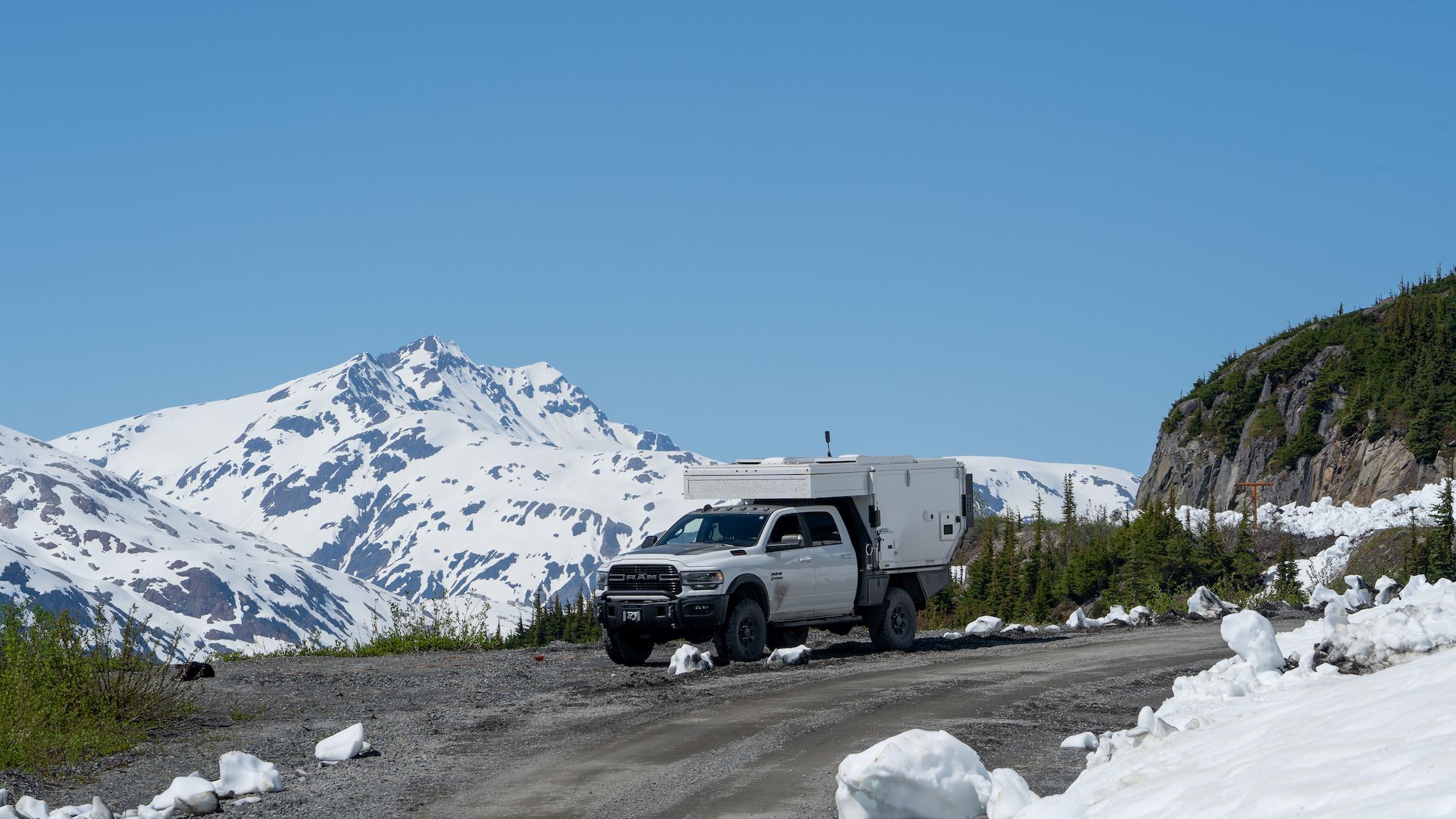 British Columbia, Canada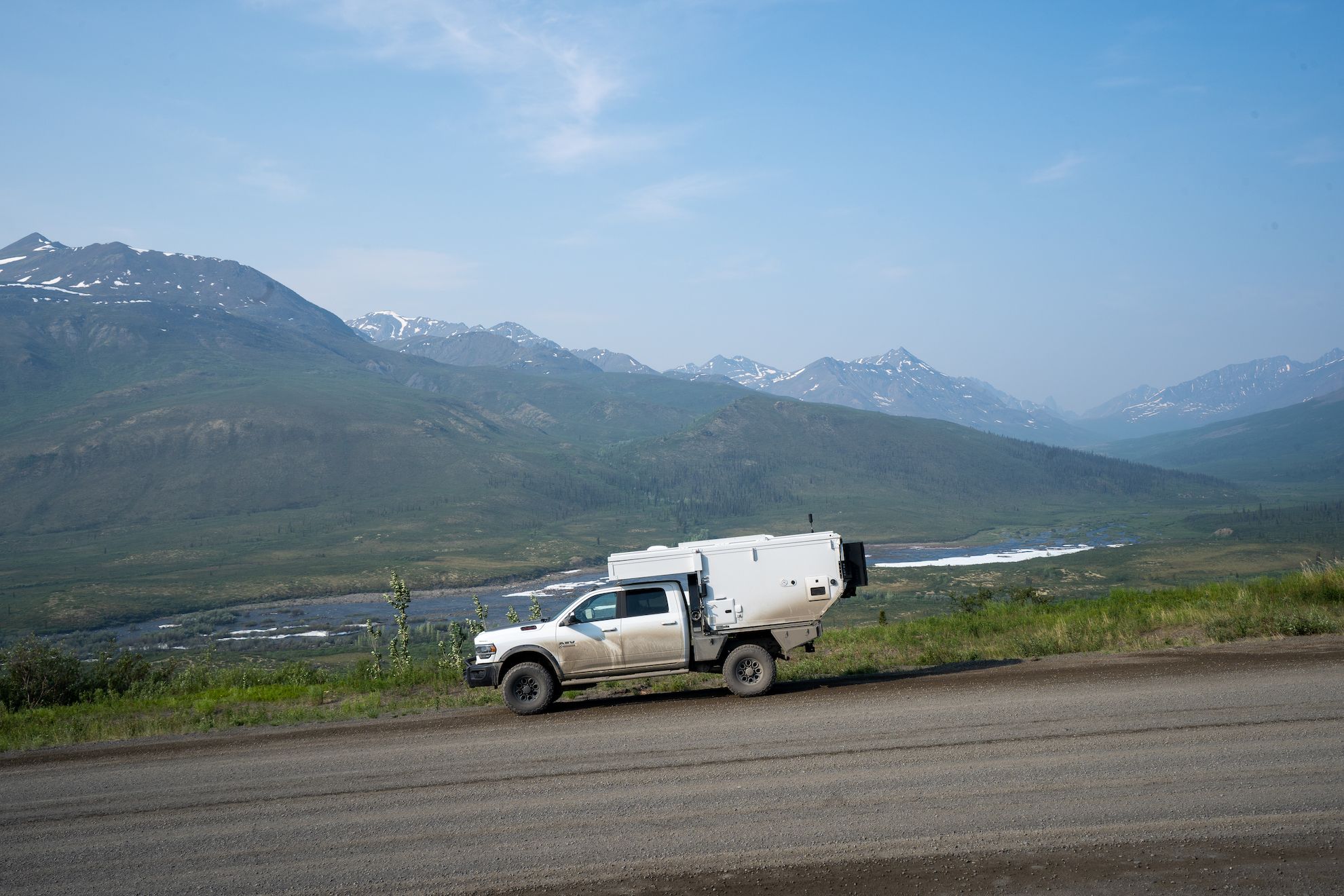 Yukon, Dempster Highway, Canada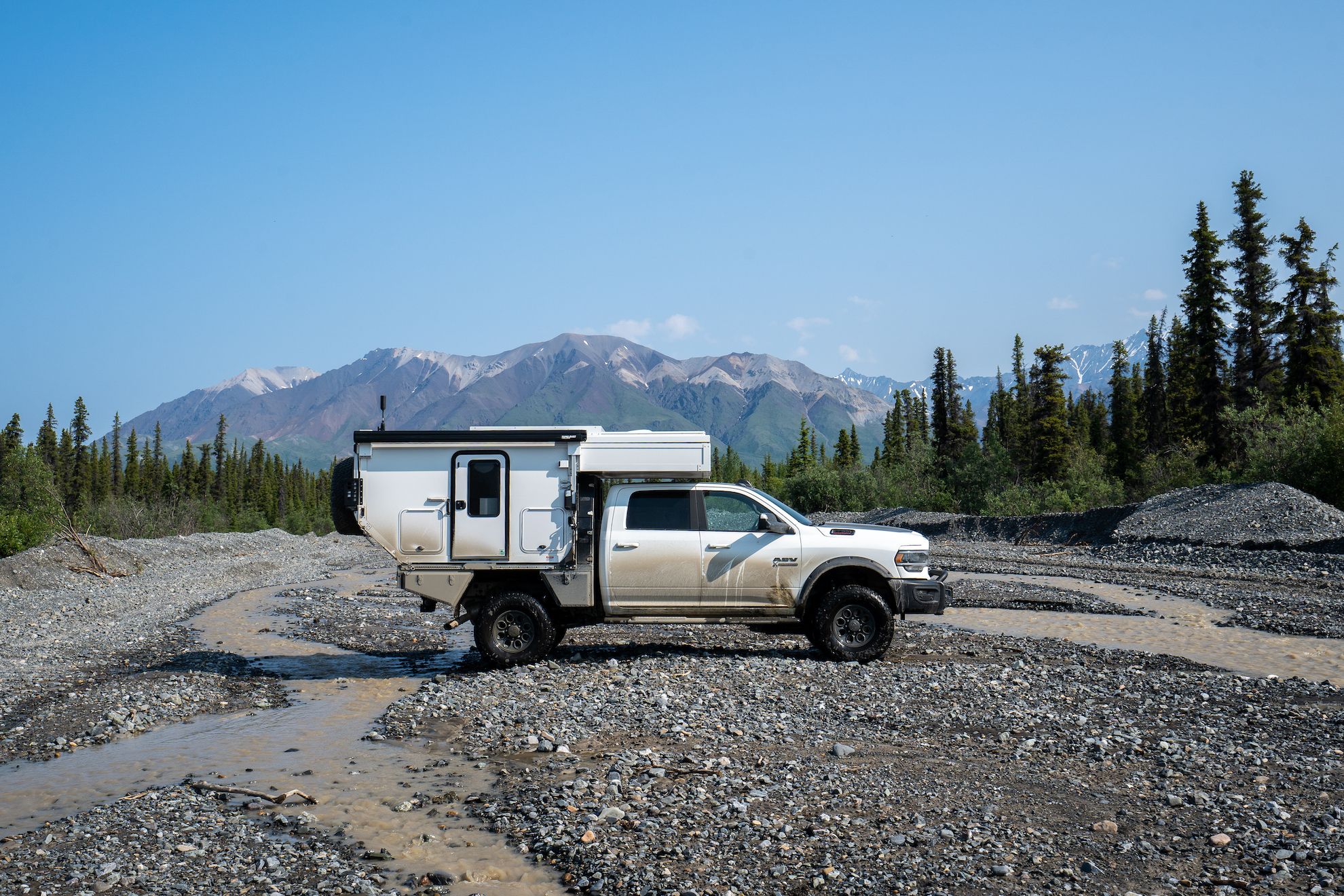 Alaska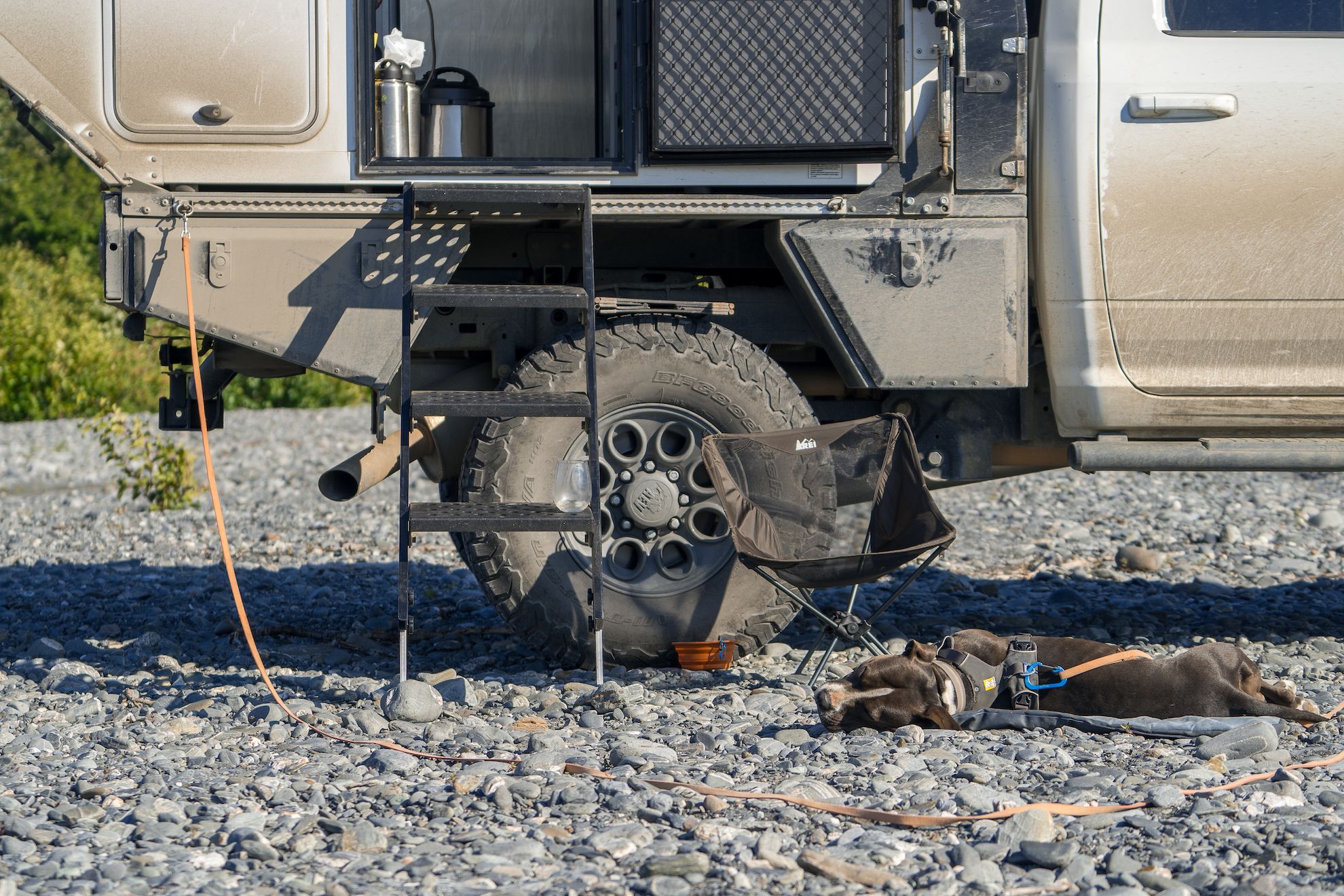 Alaska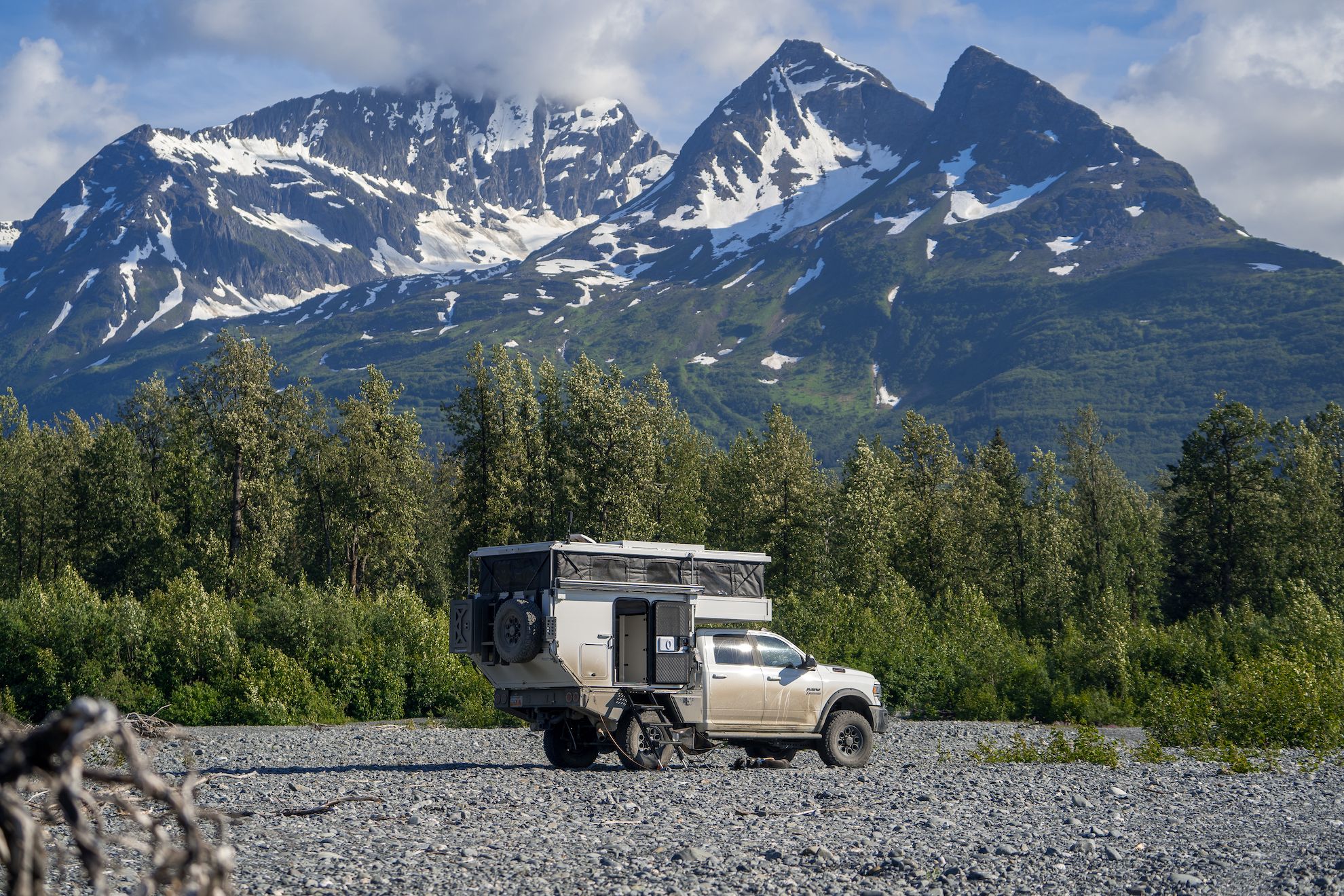 Alaska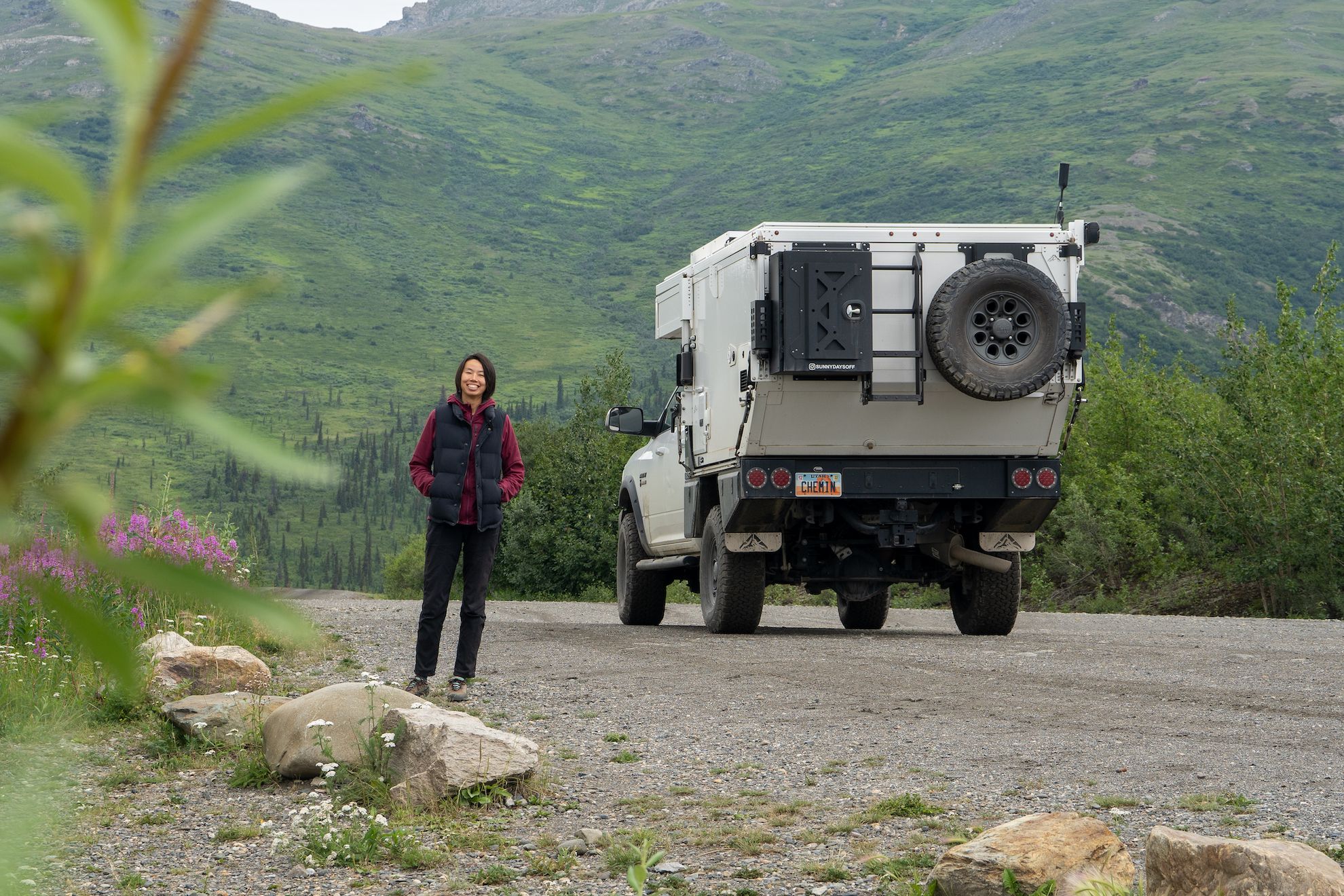 Alaska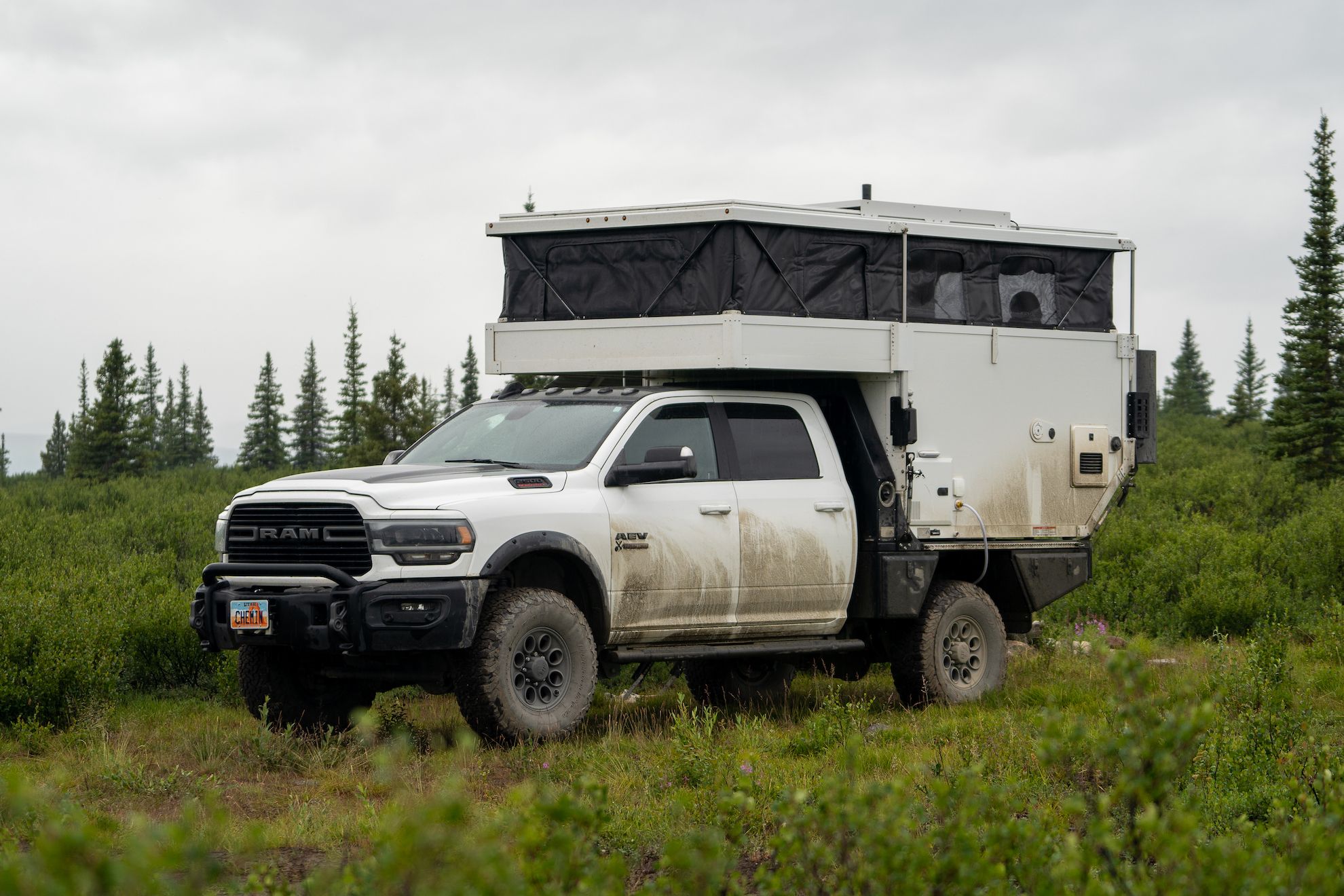 Alaska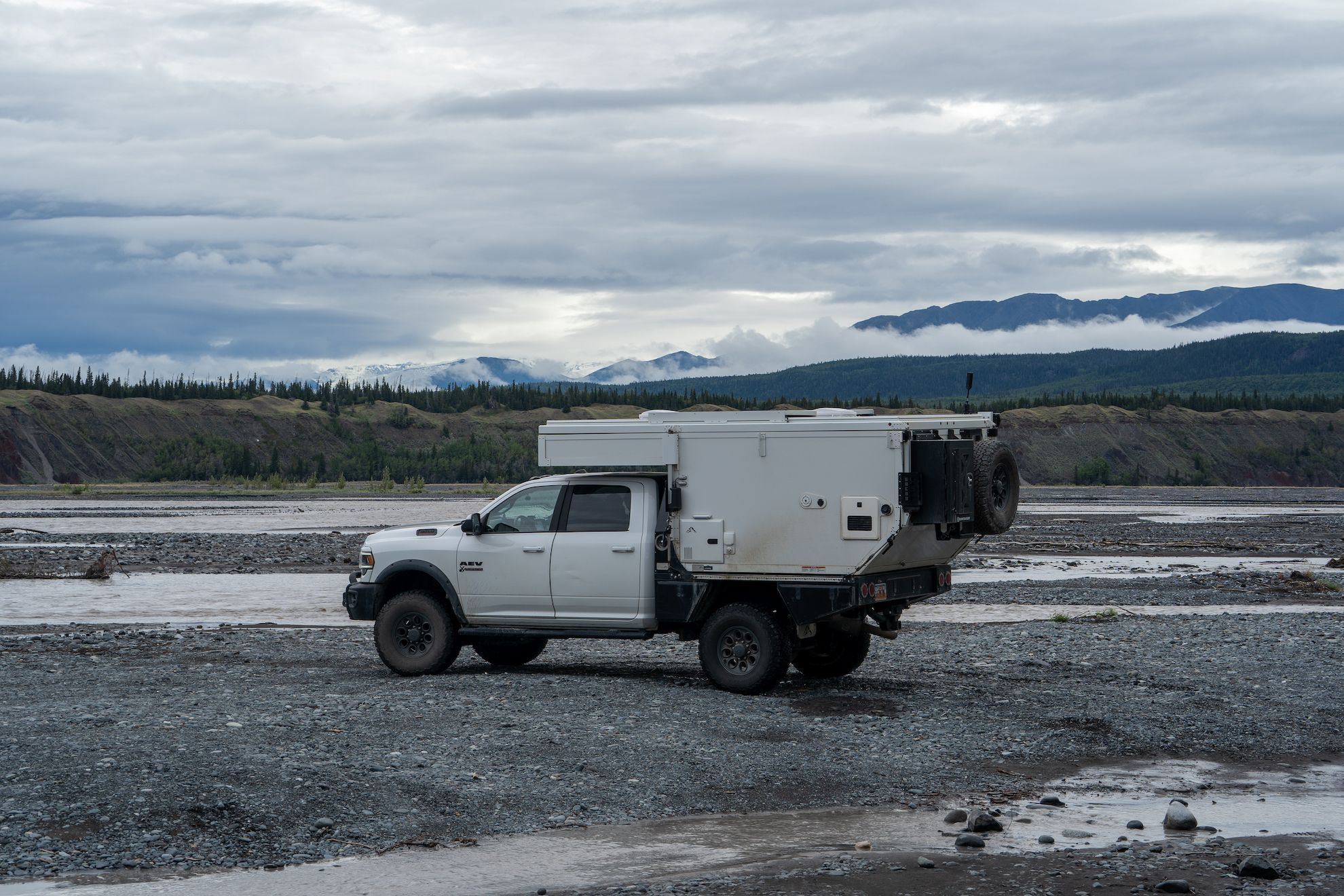 Alaska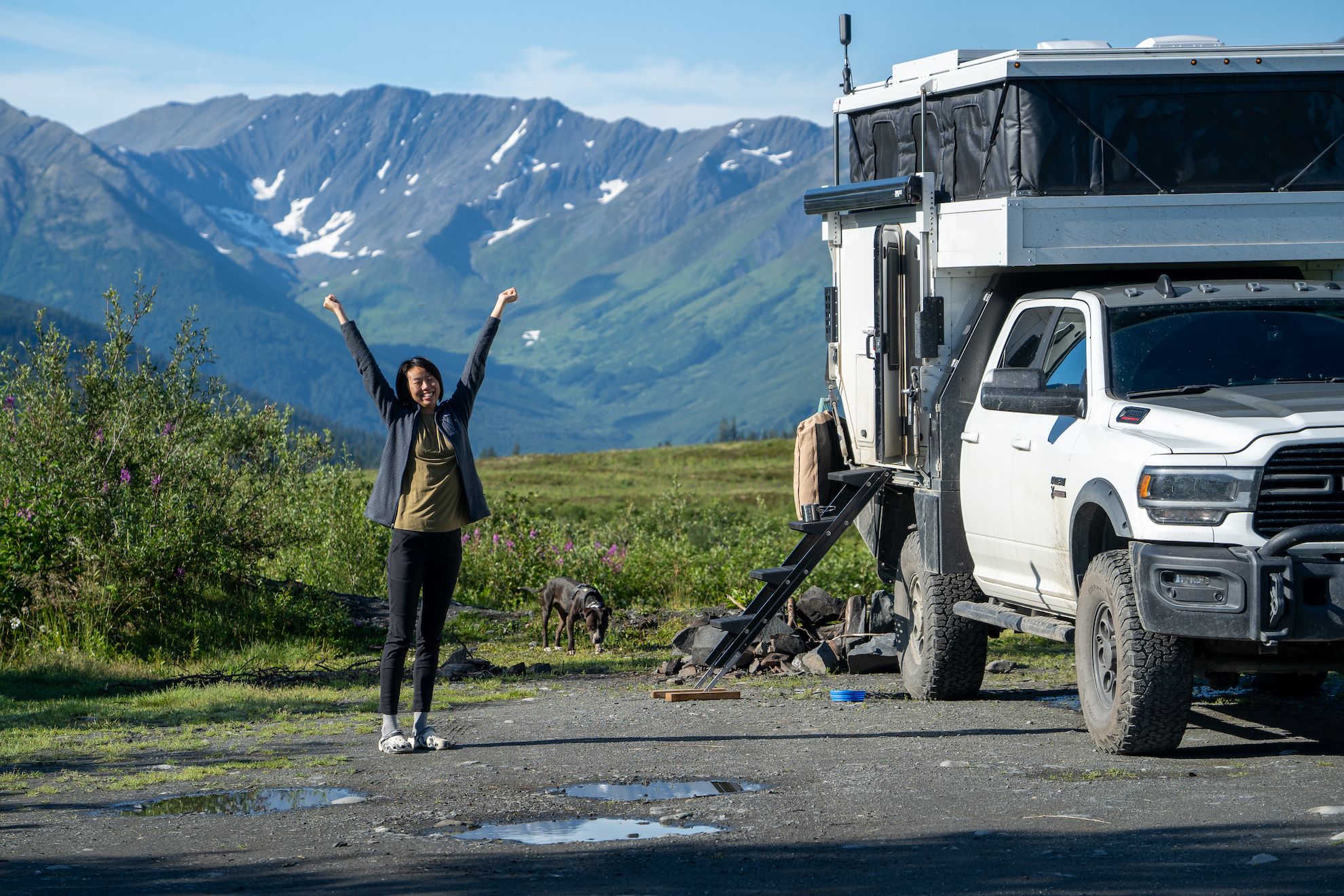 Alaska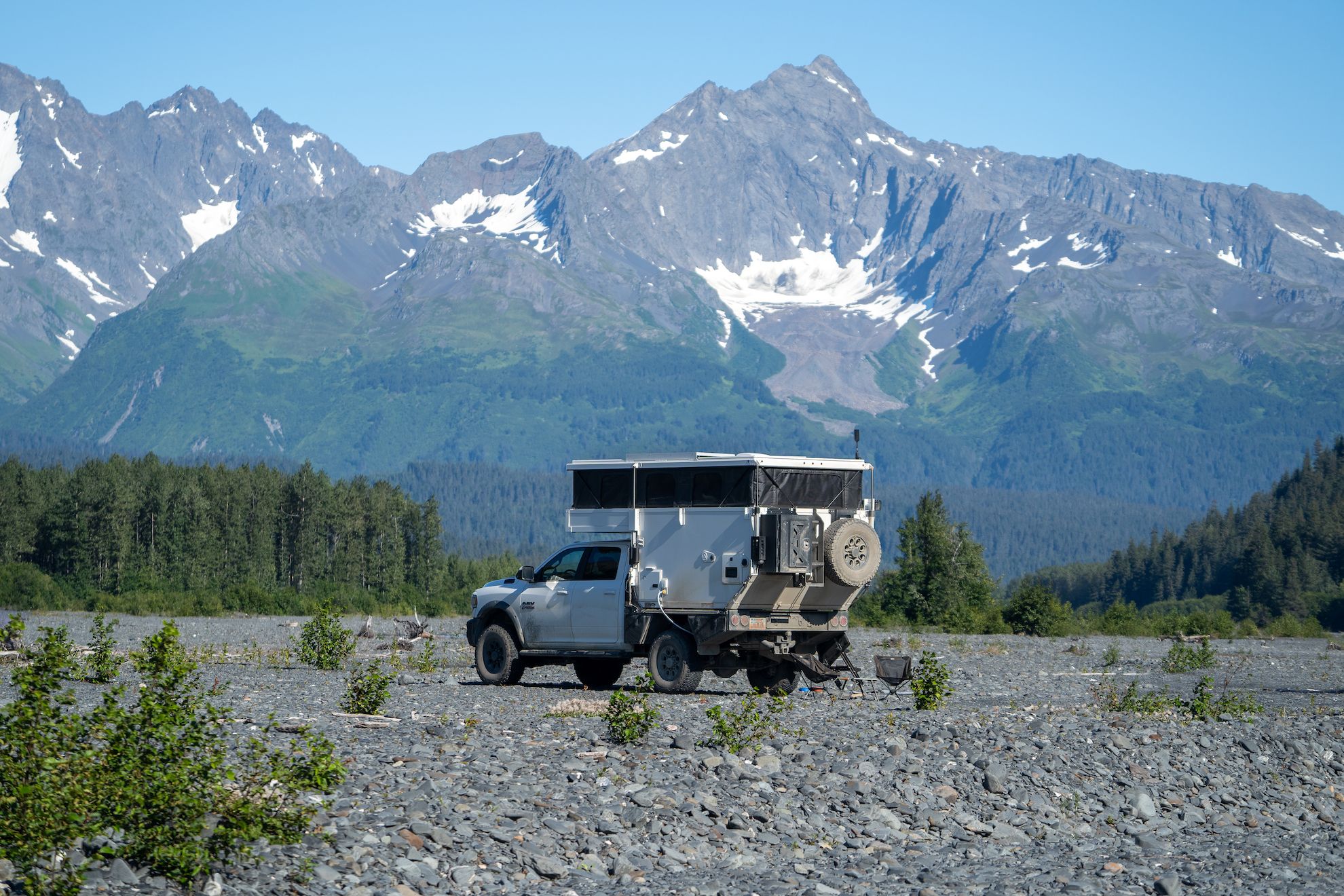 Alaska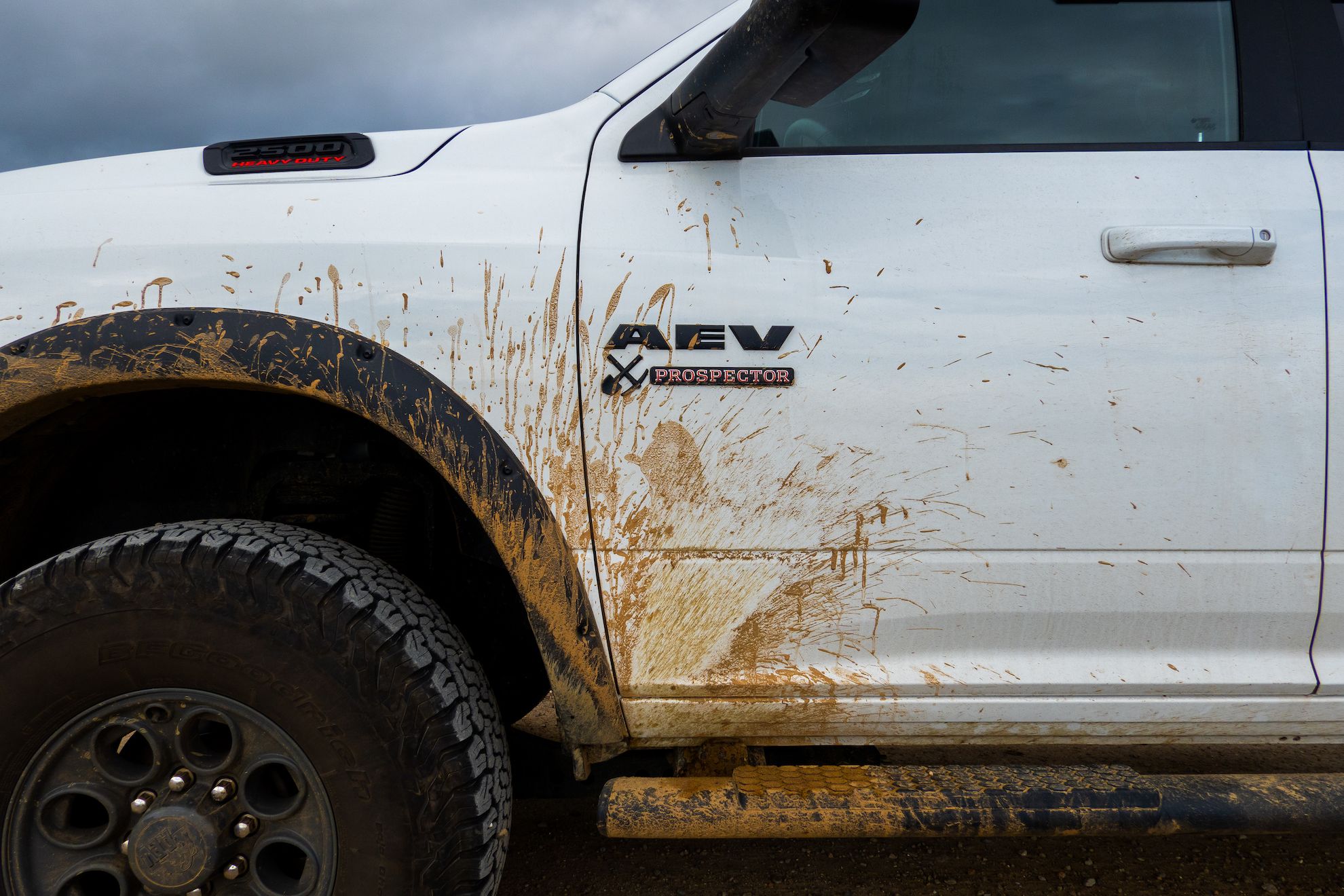 Alaska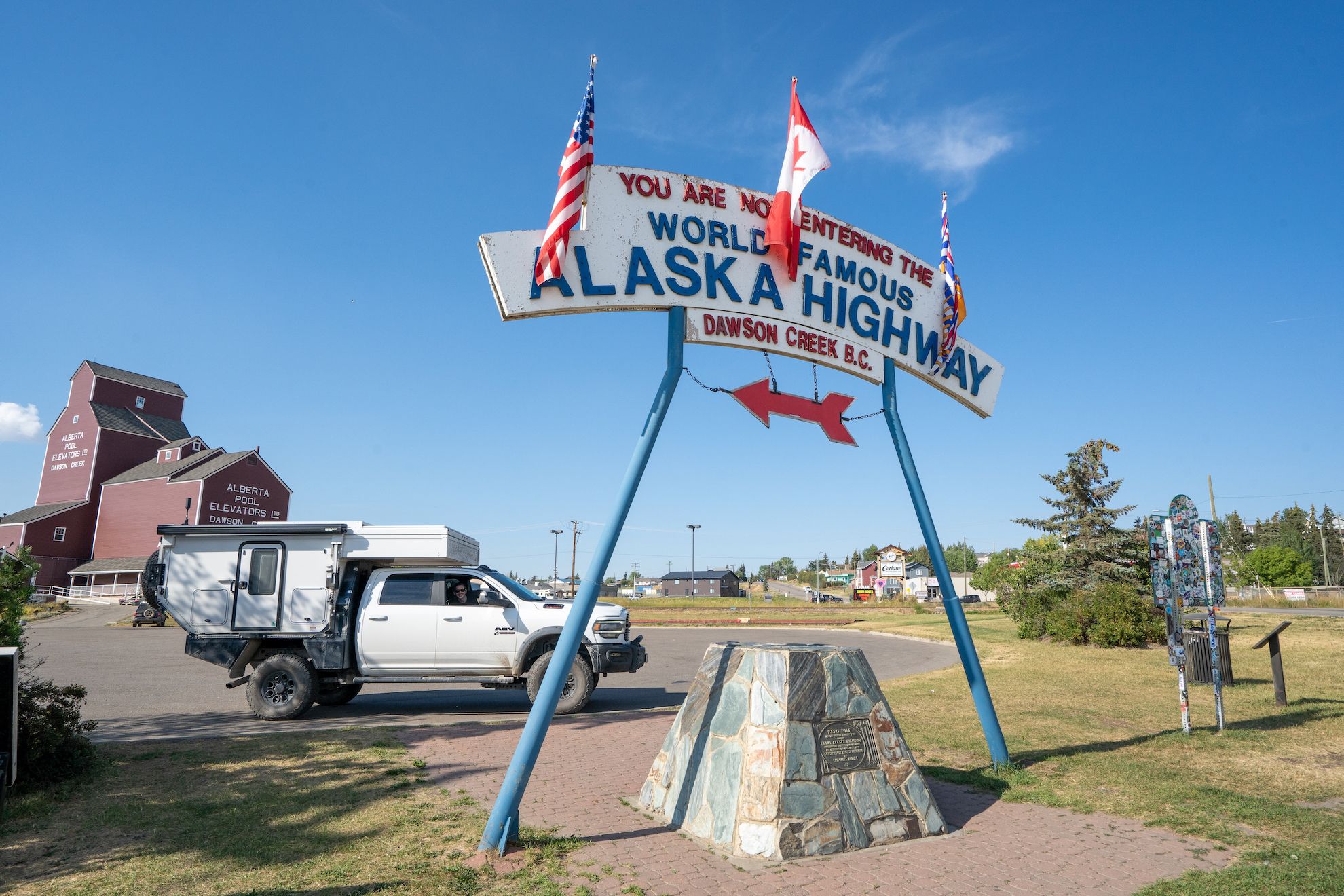 Alaska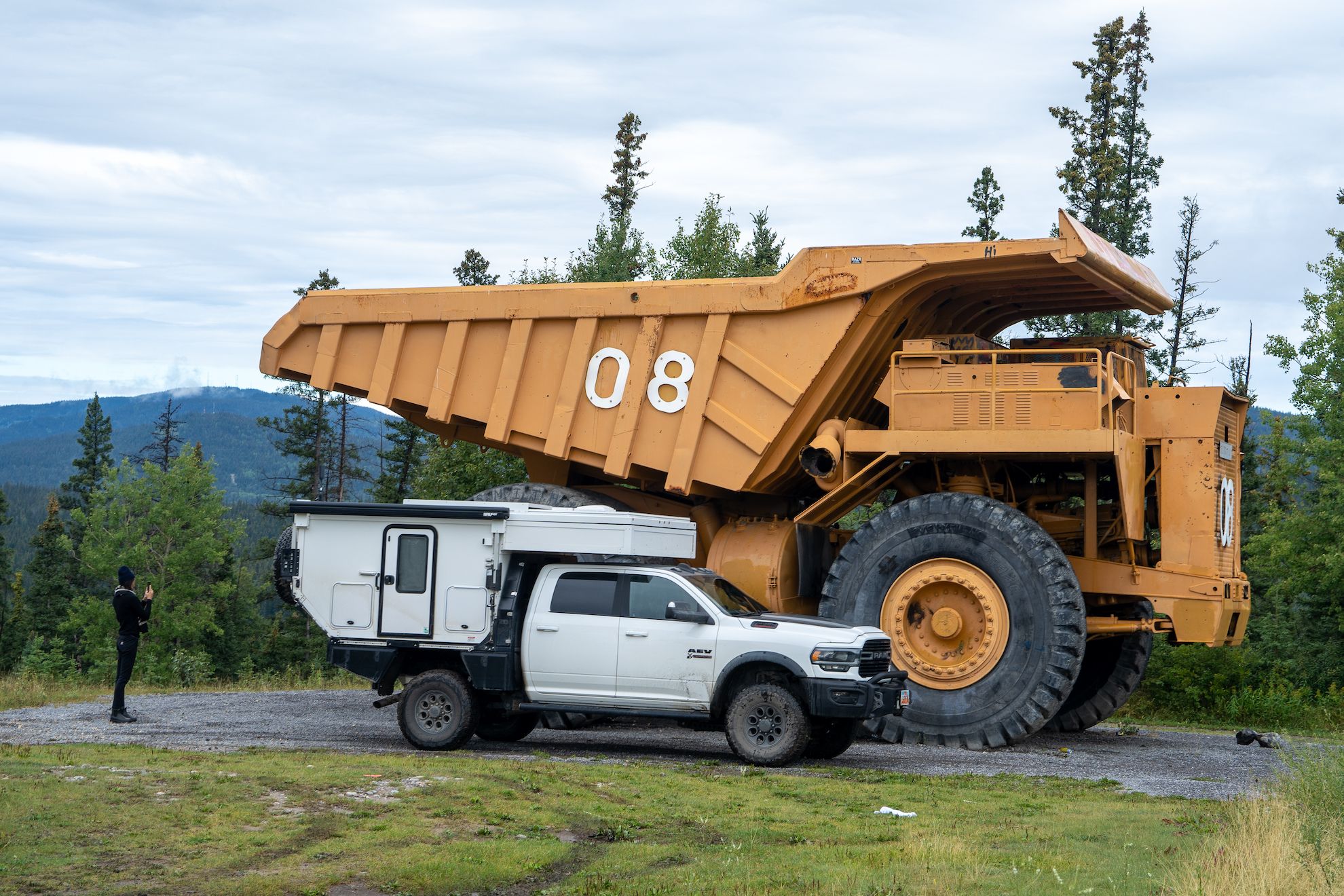 Alberta, Canada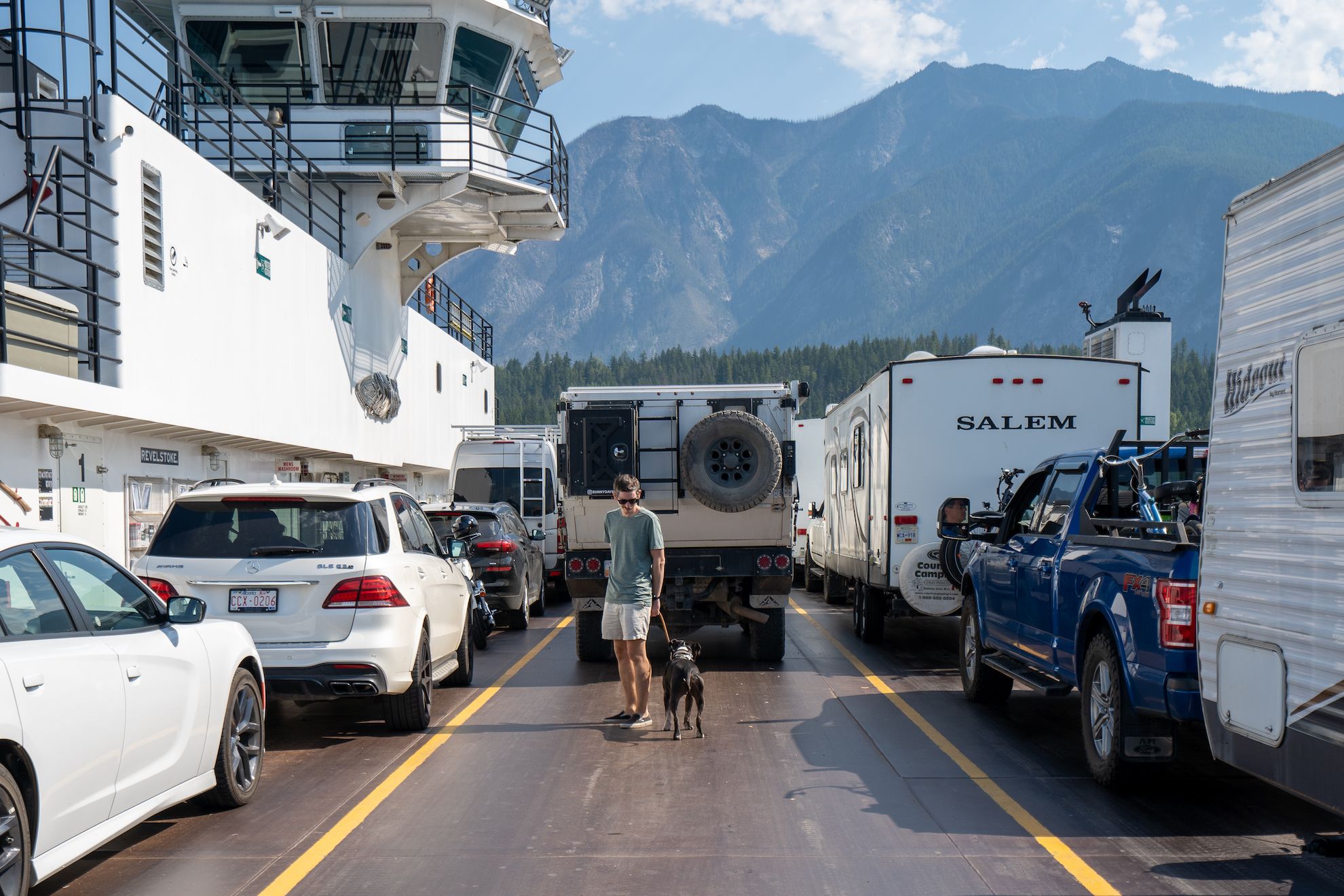 British Colombia, Canada
---